The states of forced pregnancy | Railroad whistleblowers | Rutgers strike
Monday, April 10, 2023
---
REPRODUCTIVE FREEDOM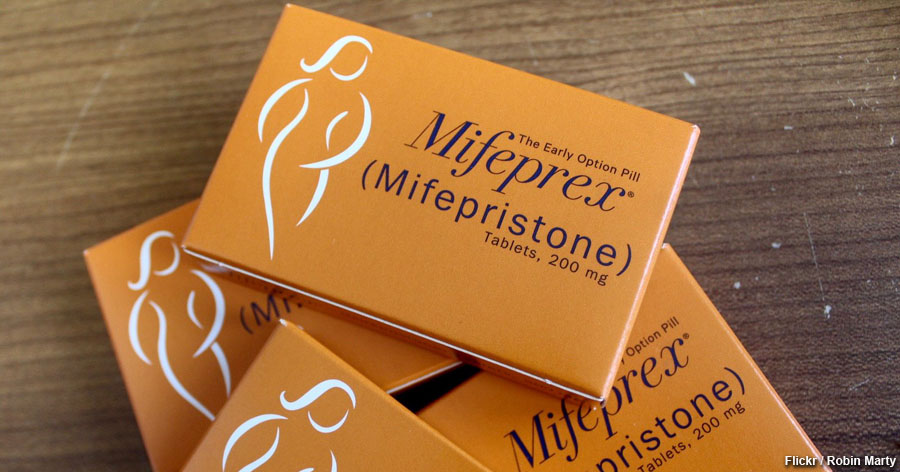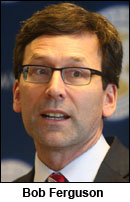 ► From the Seattle Times — Washington abortion pill ruling contradicts Texas decision — A federal judge in Eastern Washington on Friday prohibited the U.S. Food and Drug Administration from pulling a commonly used abortion pill off the market, raising immediate questions about the implications of a contradictory same-day decision in a Texas case. On Friday U.S. District Judge Matthew J. Kacsmaryk in Amarillo ordered a hold on U.S. approval of the drug, a direct contradiction to the decision of U.S. District Judge Thomas O. Rice in Spokane. Washington state Attorney General Bob Ferguson, who led the multi-state lawsuit against the FDA that resulted in Judge Rice's preliminary injunction, said:
"Today's ruling will preserve vital access to mifepristone while our case continues. Mifepristone is scientifically proven to be safe and effective after more than 20 years of use in the United States. Attacks on reproductive freedom will continue, but we will continue to fight for the right to access mifepristone in Washington."
In a statement released Friday, Sen. Patty Murray (D-WA) called the Texas ruling "outrageous" and one that "can't stand."
"It would effectively create a nationwide ban on the most common way people get an abortion. The science has long been settled — medication abortion is safe and effective — but GOP extremists will stop at nothing to force women to stay pregnant."
The Stand (June 27, 2022) — Amid attacks on abortion rights, unions must fight back (by Shaunie Wheeler James and Cherika Carter) — We have the tools to transform protests into concrete actions defending bodily autonomy.
► From the NY Times — The abortion pill ruling is bad law, and the Biden administration should fight it (by Kate Shaw) — The Friday-night ruling by Trump-appointed Judge Matthew Kacsmaryk purporting to stay the FDA's approval of mifepristone for use in early abortions is a travesty — for women's health care, principles of democracy, notions of judicial impartiality and the rule of law.
---
THIS WASHINGTON



TODAY at The Stand — Where bills stand in the home stretch at State Capitol — In addition to the healthcare staffing bill, several pro-worker bills — including legislation to protect against work-related musculoskeletal disorders and to improve energy facility siting and permitting — have now passed both houses and are headed to Gov. Jay Inslee's desk for signature. But other bills supported by the Washington State Labor Council, AFL-CIO — such as basic protections for warehouse workers and rail workers — have yet to receive a vote and face this Wednesday's cutoff deadline to do so.
The Stand (April 7) — Take action to support rail workers in Washington
The Stand (April 3) — Urge senators: Support HB 1762 to improve warehouse safety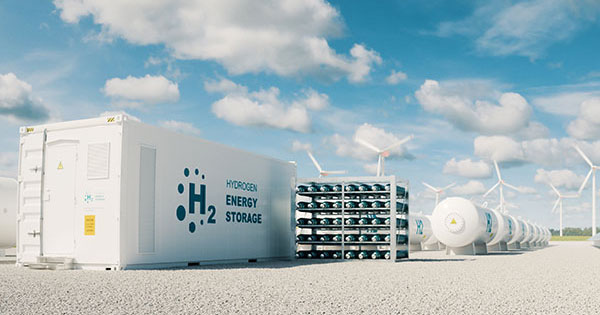 ► From KIRO — Federal funds could bring clean hydrogen energy and jobs to Pacific Northwest — Billions of dollars could soon fund a clean energy revolution in Washington and across the Pacific Northwest — and bring jobs with it. A group dubbed Pacific Northwest Hydrogen Association — a multistate coalition featuring public and private groups — is looking for funds from the U.S. Department of Energy to develop clean hydrogen energy.
TODAY at The Stand — Pacific NW states seek $1B grant to create hydrogen hub — WSLC's April Sims says the project would be people-centered, creating thousands of job opportunities.
► From the Seattle Times — Crunch time for 115,000 WA workers facing $1B in pandemic overpayments — Under a 2022 federal policy, the state can waive those debts, which can range from a few thousand dollars to $50,000 or more, if a new review finds that the claimant wasn't at fault for the overpayment. The program, which went live on Friday, is getting tentative thumbs up for its scale and for the state Employment Security Department's efforts to broaden the criteria that could qualify claimants for waivers.
► From the Seattle Times — McCleary 2.0? WA ripe for legal action in failing to fully fund special ed (editorial) — No one can predict the future, and there is still an outside chance that the cap on special education funding will be removed. But if past is prologue, be prepared for a new court case with the significance of McCleary.
---
AEROSPACE
► From the AP — Leaky faucets on Boeing 787s are a safety problem, FAA says — Regulators are worried that faucet leaks in Boeing 787 jets could pose a safety hazard by water seeping into the planes' electronics during flights.
---
THAT WASHINGTON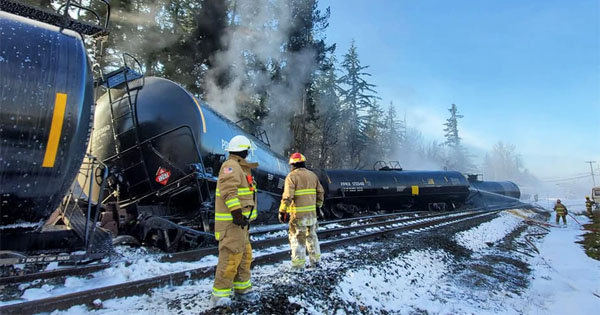 ► From Vice — More than 2,000 freight rail workers have filed whistleblower complaints for safety concerns in last 10 years, documents show — There were 2,054 whistleblower complaints filed with OSHA by freight rail workers against the seven biggest railroads in the country since 2013, with 89% of them alleging violations under the Federal Railroad Safety Act, a 2007 law that was designed to protect railroad workers when they spoke out regarding safety violations. But the combination of a shrinking workforce and growing rulebook has had the effect of neutralizing whistleblower protections. Railroads could, and would, simply claim a whistleblowing worker was being punished for any number of other reasons while sending a clear chilling message to the worker and their colleagues about what happens to people who raise safety concerns.
► From the NY Times — Does North Carolina's shift signal an end to the Medicaid expansion fight? — Patient advocacy, shifting politics, a determined governor and a few maverick Republicans led the state to join 39 others that have expanded Medicaid.
---
NATIONAL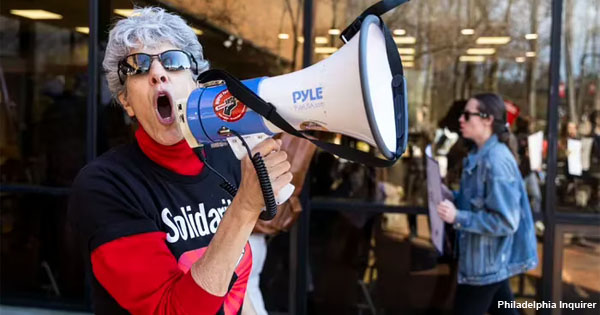 ► From the Philadelphia Inquirer — For the first time in its 257-year history, Rutgers' faculty and grad student unions will go on strike — For the first time in Rutgers University's 257-year history, the unions representing its 9,000 faculty and graduate student workers — virtually its entire teaching force — have called a strike, beginning 9 a.m. Monday. The decision, which affects all three Rutgers campuses in Newark, Camden and New Brunswick, follows a meeting of union leaders Sunday evening and 10 months of unsuccessful negotiations, including more than two weeks of full-day sessions.
► From NPR — L.A. school district workers have approved a labor deal following a 3-day strike — The agreement would increase wages by 30% for workers who are paid an average of $25,000 a year, SEIU Local 99 said Saturday. It also includes a $1,000 bonus for employees who worked during the COVID-19 pandemic and expanded family health care benefits.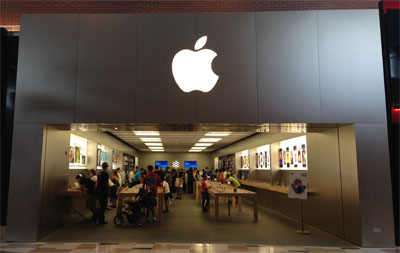 ► From HuffPost — Apple store workers say the company is stalling on its first union contract — Apple Store workers from Towson, Maryland, have been meeting with the company at a hotel in downtown Baltimore to negotiate what they hope will be a groundbreaking union contract at the tech giant. But after four two-day bargaining sessions since January, those workers say they aren't convinced Apple ever wants to reach a deal with its first unionized shop in the U.S.
► From Bloomberg — Barnes & Noble education workers seek to unionize, extending organizing wave — Barnes & Noble Education Inc. employees at a New Jersey store are petitioning to make theirs the company's first unionized location, extending a wave of organizing in the U.S. retail sector.
► From NPR — Local officials are poised to send expelled Tennessee lawmakers back to state House — Impending local meetings could pave the way for former Reps. Justin Jones of Nashville and Justin Pearson of Memphis to return to their posts in the Tennessee state legislature, at least temporarily.
---
The Stand posts links to Washington state and national news of interest every weekday morning by 10 a.m.
Short URL: https://www.thestand.org/?p=115947
Posted by
David Groves
on Apr 10 2023. Filed under
DAILY LINKS
. You can follow any responses to this entry through the
RSS 2.0
. Both comments and pings are currently closed.