Let voters decide | Boeing fails forward | Tennessee's shame
Friday, April 7, 2023
---
THIS WASHINGTON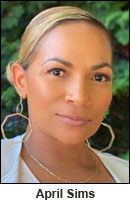 ► From the (Everett) Herald — Lawmakers should take housing bond plan to voters (by April Sims and Cheryl O'Brien) — There aren't enough homes in our state. Housing affordability and availability is at a crisis level, whether you live in Seattle or Spokane, Redmond or Richland. But there's a solution on the table in Olympia that will help meet this crisis head on: Legislators can ask the voters to consider increasing our bonding capacity to finance construction of new housing across the state. It's a serious call to action to address our housing needs, and legislators should greenlight it.
EDITOR'S NOTE — Among the 2023 legislative priorities of the Washington State Labor Council, AFL-CIO has been Housing Options for Working Families. The Legislature can increase housing options for the unhoused, retirees, and low- and middle-income families by reforming exclusionary zoning, legalizing significant density near transit, and making it easier to build affordable housing.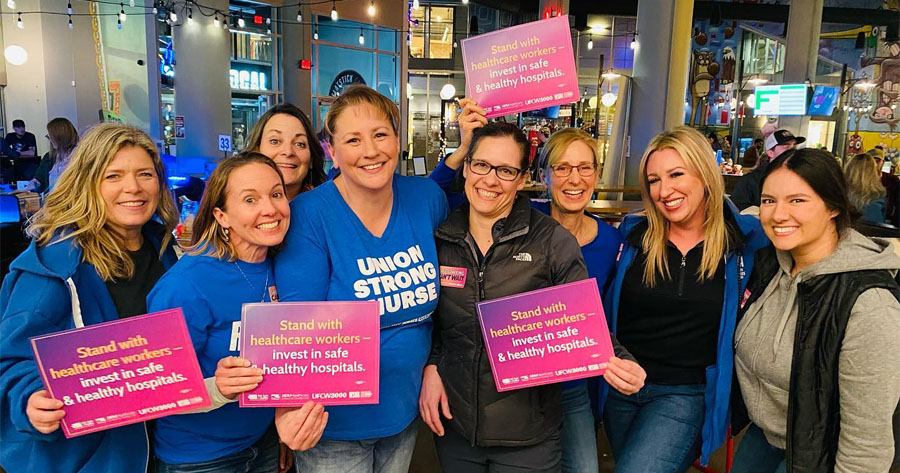 ► From the (Everett) Herald — House backs hospital staffing standards bill by wide margin — A bill prescribing new procedures for drafting, deploying and enforcing of hospital staffing plans passed by an overwhelming margin in the state House on Thursday and will now go to the governor for signing.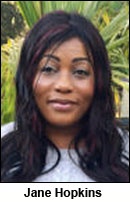 TODAY at The Stand — Healthcare staffing bill passes House — "This session made it abundantly clear that Washington voters – patients – understand that staffing standards are the solution our healthcare workers have called for, and they've shown their overwhelming support," said Jane Hopkins, president of SEIU Healthcare 1199NW. "We're glad legislators have listened, and while this bill establishes a different path to safe staffing than the one healthcare workers originally called for, it's a step in the right direction after years of inaction by hospital executives."
► From the Spokesman-Review — Pair of bills aiming to reduce nursing shortages in Washington pass Legislature — Hospitals will have to follow staffing standards, and Washington nurses will be able to practice in other states if two bills that passed the Legislature on Thursday are signed by Gov. Jay Inslee.
► From KXLY — Working Families Tax Credit provides extra funds for local families in need — The Washington Families Tax Credit is a new opportunity for families to collect up to $1,200 in tax refunds. On Thursday, SNAP partnered up with Spokane United We Stand to provide those funds to local families.
---
LOCAL
► From NPR — Why is it so hard to unionize Amazon? — Efforts to unionize facilities in Amazon's home state of Washington, where labor is relatively strong, provide a glimpse into the uphill battle organizers face at the company. It's unclear whether Amazon's efforts to fight unionization, the unorthodox approach some organizers are taking, or other factors are causing the labor movement to stall while campaigns at other large companies take off. But activists at the Seattle Amazon Fresh store and New York warehouse remain committed to recruiting new Amazon facilities to the cause.
EDITOR'S NOTE — Ready for a voice at work? Get more information about how you can join together with co-workers and negotiate a fair return for your hard work. Or go ahead and contact a union organizer today!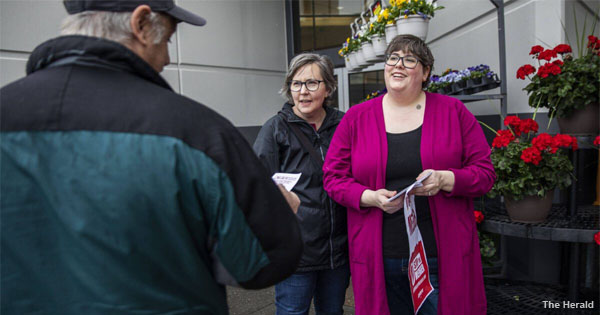 ► From the (Everett) Herald — Marysville grocery workers protest Kroger-Albertsons merger — Unionized grocery store workers gathered in the rain outside a Fred Meyer at 9925 State St. in Marysville Thursday afternoon to protest the proposed merger between grocery chains Kroger and Albertsons. Thursday's demonstration was part of a larger effort from the UFCW union… Sean Mahoney, who was shopping Thursday at the Fred Meyer, was convinced by the demonstration. "What's gonna happen when there's no competition?" he asked. Mahoney was concerned about price inflation, but also workers' rights.
PREVIOUSLY at The Stand:
Actions opposing grocery merger this week across state, nation (April 5)
Grocery unions decry proposed Kroger-Albertsons merger (Oct. 14, 2022)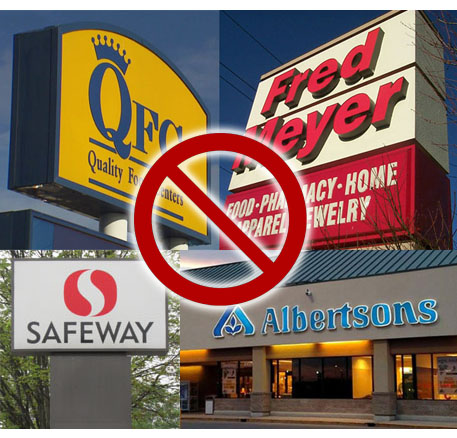 ► From the PS Business Journal — Kroger, Albertsons might need to sell more stores than initially planned — Kroger and Albertsons initially said they would divest between 100 to 375 stores to alleviate antitrust concerns. They later narrowed that range to 250 to 300. But financial intelligence site Dealreporter recently reported, citing sources familiar with the transaction, the companies might have to go beyond that to get regulators' approval.
EDITOR'S NOTE — Divesting from even more stores makes the merger deal WORSE not better. Among the potential buyers listed by Dealreporter: the notorious Dollar General. Remember in 2014, when 150 Albertsons stores were divested and sold to Haggen to convince regulators to approve the merger with Safeway, Haggen went bankrupt and was forced to eventually close stores and sell others back to Albertsons. This merger can't be "fixed," it needs to be rejected to protect consumers and workers.
► From KUOW — Seattle and Shoreline families rally to save school arts programs amid budget cuts — As school districts across Washington prepare for budget shortfalls next school year, families are rallying to save arts programs and other electives that may be on the chopping block. Students and parents crowded school board meetings in Seattle and Shoreline Tuesday to speak out against proposed cuts.
► From the Olympian — Here's what to know about the Olympia, Tumwater fire department regionalization proposal — This week, ballots were mailed to registered voters who will determine whether or not to combine Olympia and Tumwater's city fire departments into a separately governed Regional Fire Authority.
EDITOR'S NOTE — IAFF locals in Olympia and Tumwater are urging a "yes" vote.
---
AEROSPACE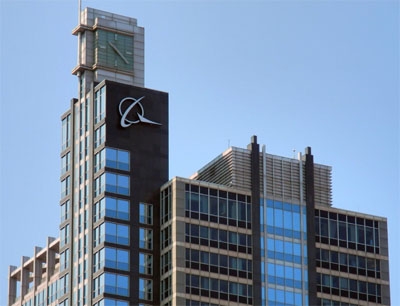 ► A MUST-READ from the Seattle Times — Boeing isn't a bank, but it's the ultimate 'too big to fail' company (by Jon Talton) — Boeing's self-inflicted wounds have been enormous, way beyond the 737 MAX. Boeing's chief executives were cut from the mold of General Electric CEO Jack Welch, who slaughtered employment in the effort to keep the stock price up. (Former CEO) James McNerney established a plant in North Charleston, S.C., attempting to bust Puget Sound unions — who were responsible for saving the much-delayed airliner. Later all Dreamliners assembly shifted there, where there have been ongoing production flaws.
The Stand (April 21, 2016) — Jim McNerney's legacy at Boeing: $29 billion in unpaid 787 bills (by David Groves) — McNerney's outsourcing-on-steroids strategy for developing the Dreamliner must have looked pretty good on the back of that Chicago country club napkin. As it turned out, the parts didn't fit together and, lacking necessary engineering expertise, some suppliers went full Radio Shack with their components. Ultimately, the 787 delays weren't measured in months, but in years, and the billions in costs mounted.
► From Bloomberg — Boeing to boost output of 737s in push for more cash — Boeing plans to crank up output of its 737 family of jets to a 38-plane monthly rate by the middle of the year, months earlier than analysts had predicted, according to people familiar with the matter. The U.S. planemaker has been briefing customers on its plans to step up production of its main cash cow aircraft over the next few months, while hiring and training workers to support the faster manufacturing pace, said the people, who asked not to be identified discussing a confidential matter.
► From Reuters — Airbus to open new China assembly line amid recovery — Europe's Airbus moved to double capacity in China and strengthen access to the world's second-largest aviation market by agreeing on Thursday to build a second Chinese assembly line. The world's largest planemaker has overtaken Boeing as a supplier to China amid tensions between Washington D.C. and Beijing.
---
THAT WASHINGTON
► From the AP — Most oppose Social Security, Medicare cuts: AP-NORC poll — Most U.S. adults are opposed to proposals that would cut into Medicare or Social Security benefits, and a majority support raising taxes on the nation's highest earners to keep Medicare running as is. Ninety-year-old Marilyn Robinson disagrees with nearly everything President Biden says, but she thinks his plan to increase taxes on wealthy Americans to pay for the health care program's future makes sense.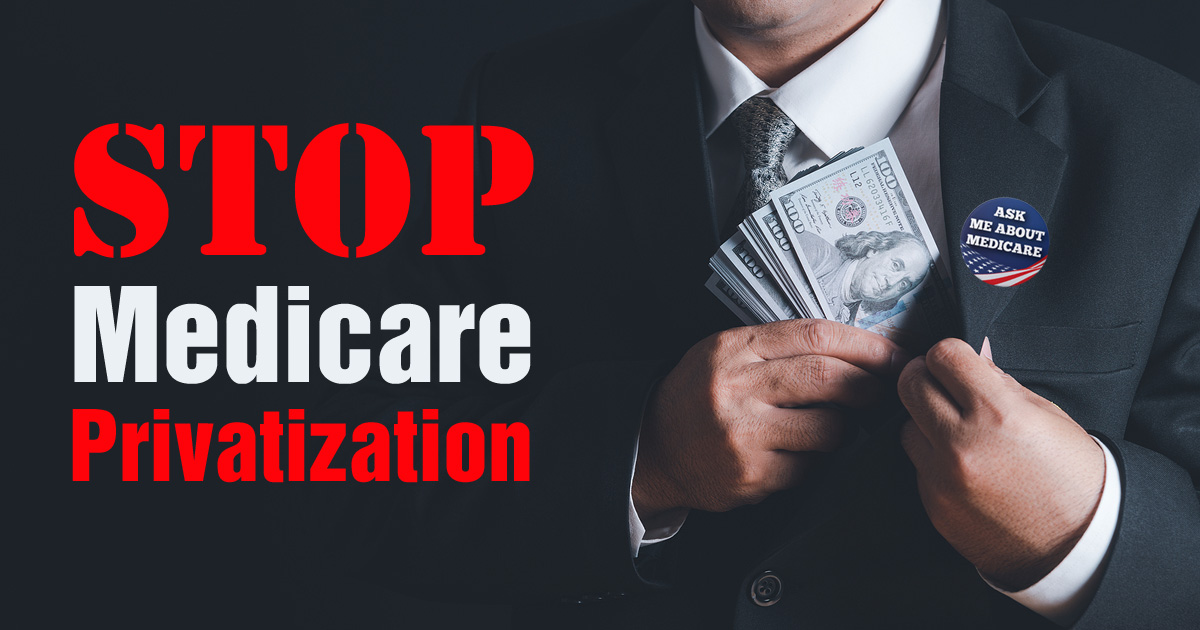 ► From The Hill — How a lobbying blitz led to weaker Medicare Advantage reforms — The Biden administration this week finalized a highly anticipated rule to rein in billions of dollars in overpayments to private insurers through the federal government's Medicare Advantage program. But the overhauls were weaker than expected following an aggressive lobbying blitz from private health insurers. Reforms to overbilling will phase in over a three-year period instead of immediately, and insurers will enjoy a higher reimbursement rate than expected, both key wins for the industry.
The Stand (April 5) — Traditional Medicare: The promise is in peril (by Lisa Dekker)
► From KHN — No-cost preventive services are now in jeopardy. Here's what you need to know. — When a federal judge in Texas declared unconstitutional a popular part of the Affordable Care Act that ensures no-cost preventive care for certain services, such as screening exams for conditions such as diabetes, hepatitis, and certain cancers, it left a lot of people with a lot of questions.
► From the NY Times — Wages may not be inflation's cause, but they're the focus of the cure — Inflation has outstripped wage growth for 22 consecutive months, which has prompted economists to debate how much, if at all, pay has driven the current bout of inflation. At the same time, influential voices on Wall Street and in Washington are arguing over whether workers' earnings growth — which, on average, has already slowed — will need to let up further if inflation is to ease to a rate that policymakers find tolerable. The Fed has followed up by continuing to raise interest rates in hopes of discouraging spending and, in turn, reducing employers' inclination to hire or give raises.
► From the AP — U.S. adds a healthy 236,000 jobs despite Fed's rate hikes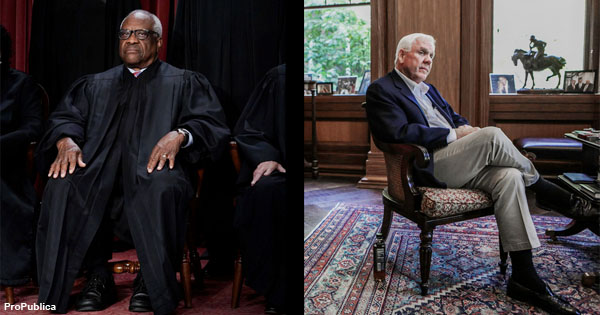 ► From the Washington Post — Clarence Thomas is proof that the Supreme Court needs reform (editorial) — For the sake of the institution and its legitimacy, the justices need to display respect for the trust that should go with the lifetime appointments they have been given — or they will continue to see an erosion of public faith.
► ICYMI from ProPublica — Clarence Thomas and the billionaire — For more than two decades, U.S. Supreme Court Justice Clarence Thomas has accepted luxury trips virtually every year from Texas real estate billionaire and Republican megadonor Harlan Crow without disclosing them, documents and interviews show.
► From the LA Times — The Times reported about Justice Thomas' gifts 20 years ago. After that he stopped disclosing them.
---
NATIONAL
Every American should watch this and heed his warning. We are losing our democracy.

It starts in Tennessee, but it won't end there. pic.twitter.com/ppf6gRPR2F

— Marcus Flowers (@Marcus4Georgia) April 7, 2023
► From the Washington Post — Tennessee House expels two Democrats in historic act of partisan retaliation — The lawmakers, who are both Black, halted proceedings last week to join protesters demanding gun-control legislation after a mass shooting at a Nashville school. A third lawmaker, who is White, was allowed to keep her seat.
Plus — Tennessee vote marks latest GOP move to stifle dissent, experts say
EDITOR'S NOTE — Tennessee AFL-CIO statement: "When a political party holds too much party, shameful actions like what we've witnessed this past week are almost inevitable."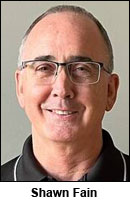 ► From NPR — Newly elected UAW leader strikes militant tone ahead of contract talks — The United Auto Workers has a new president, Shawn Fain, who is promising a return to aggressive political activity by the union, along with a tougher approach with auto companies.
► From the Guardian — Workers protest Energizer's plans to close Wisconsin plants — The company's plan to offshore production to Singapore would lead to hundreds of job losses in a community of just under 3,000 people in Fennimore.
► From the NY Times — How AI and DNA are unlocking the mysteries of global supply chains — Firms are turning to advanced technologies to help answer a surprisingly tricky question: Where do products really come from?
---
T.G.I.F.
► Given what happened in Tennessee yesterday (which is probably illegal for teachers in Florida to mention) and given that it's the great Billie Holiday's birthday, The Entire Staff of The Stand will once again share the disturbing story of how this legendary American jazz singer was killed by racism.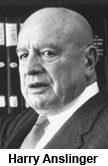 Holiday routinely performed "Strange Fruit," a 1939 song calling attention to the devastating impact of white supremacy and the lynching of Blacks in America's South. Harry Anslinger — the commissioner for the Federal Bureau of Narcotics, an extreme racist and a pioneer in the "War on Drugs" that continues to target and imprison Black Americans to this day — ordered Holiday to stop singing "Strange Fruit" at her performances. She refused. So Anslinger had her framed on drug charges. When Holiday got out of prison 18 months later, her license was revoked so she could no longer perform in nightclubs. This severely undermined Holiday's career, fueled her drug and alcohol addictions, and sent her health spiraling. When she was hospitalized for the final time in 1959, Anslinger's men showed up, had her handcuffed to her bed, and prevented hospital staff from treating her until she died. Read the whole horrible story and then watch this powerful British TV performance of "Strange Fruit" recorded just months before Holiday's death at the age of 44.
---
The Stand posts links to Washington state and national news of interest every weekday morning by 10 a.m.
WASHINGTON IS A UNION STATE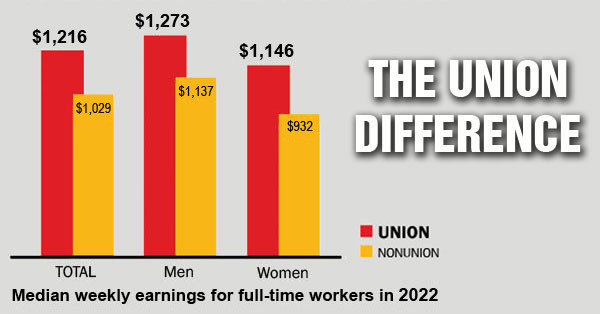 CHECK OUT THE UNION DIFFERENCE in Washington state: higher wages, affordable health and dental care, job and retirement security.
FIND OUT HOW TO JOIN TOGETHER with your co-workers to negotiate for better working conditions and respect on the job. Or go ahead and contact a union organizer today!