SPEEA's Funfar passes | Victories for work safety | Murray's 10K run
Tuesday, April 25, 2023
---
LOCAL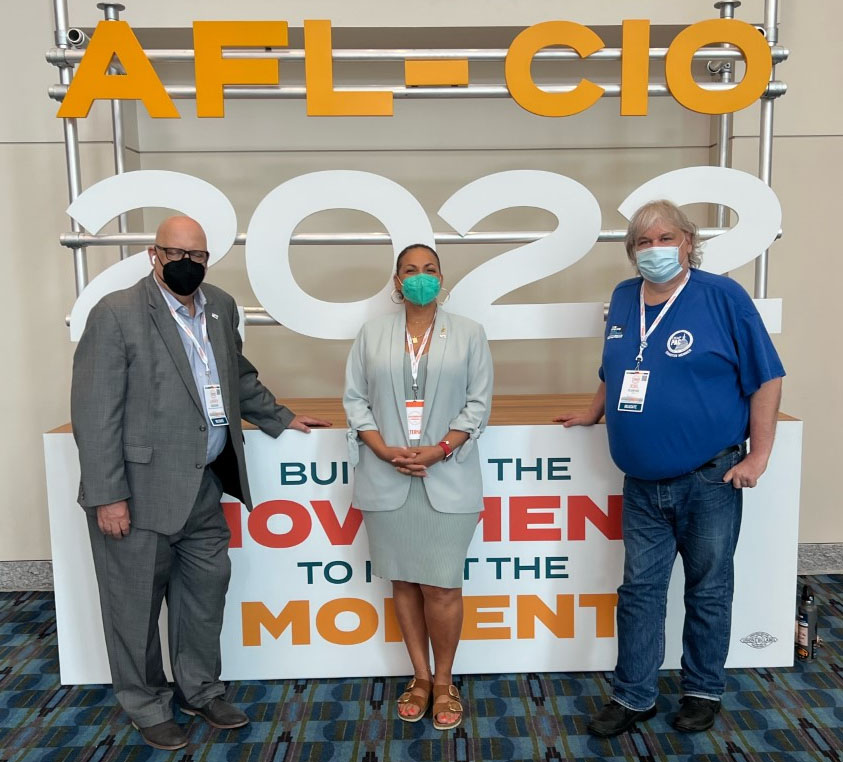 Former WSLC President Larry Brown, then-Secretary Treasurer April Sims, and SPEEA's Joel Funfar at the 2022 AFL-CIO Convention in Philadelphia.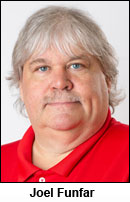 ► From SPEEA — Joel Funfar, past SPEEA president and everyone's friend, dies — Past SPEEA, IFPTE Local 2001 President, current IFPTE SPEEA Area Vice President, Council Rep and labor activist Joel Funfar died Sunday, April 23 at Tacoma General Hospital. Funfar, 59, recently suffered a heart attack and was not able to recover.A beloved and hard-working union activist, Funfar was a second-generation Boeing worker. With 32 years of service, he most recently worked as a Lab Tech in Seattle.
WSLC President April Sims and Secretary Treasurer Cherika Carter: "Joel was a regular and active delegate to the Washington State Labor Council, AFL-CIO, ably representing the members of his union at our conventions and conferences, and always expressing solidarity with other unions and trades. We express our sincere condolences to his family on his untimely passing. He will be missed."
EDITOR'S NOTE — Joel also regularly sent news items of interest to The Stand for us to share with the broader labor community. Rest in power, Brother.
► From the Seattle Times — Tacoma Public Schools slashes 22 jobs for next school year. Are more cuts coming? — Tacoma Public Schools says it has eliminated nearly two dozen administrative positions and enacted other cost-cutting measures as it faces a projected $10 million budget shortfall for the coming school year.
► From the Bellingham Herald — Teacher reductions, larger classes likely at Bellingham Schools due to $16M budget cut
► From KING — Edmonds Schools District prepares for vote on budget cuts
► From KIRO — Emotions high as Northshore School District the latest to face financial crisis
---
ELECTION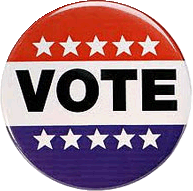 ► From Crosscut — It's not too late to cast your special election ballot in WA — Voters in King County and 18 others will weigh in on school levies and other local issues on Tuesday, April 25. Thirty-two measures will be decided in elections across the state, including 11 school levy decisions. Other decisions will affect hospital, fire and park districts.
EDITOR'S NOTE — VOTE. And if you have the opportunity to support your local school district at a time they are struggling with their budgets, please do so.
---
THIS WASHINGTON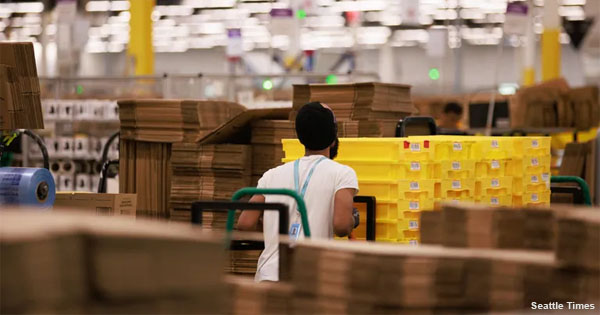 ► From the Seattle Times — Amazon, other WA companies soon must say how fast workers are working — Washington workers at risk of getting injured on the job may soon receive more protection from state regulators, due to two worker safety bills that recently passed the Legislature. One bill will expand the state's authority to make new rules for industries with high rates of musculoskeletal disorders, which include sprains, strains and back injuries. The other requires employers to shed more light on quotas set for warehouse workers, part of an effort to ensure those expectations aren't increasing a worker's risk of injury. Both pieces of legislation come as warehouse workers increasingly speak up about working conditions and demand meaningful protections.
► From the Spokesman-Review — Wilcox leaves post of top House Republican in Washington — The top Republican in the Washington House of Representatives is stepping down from that post. Rep. J.T. Wilcox (R-Yelm) announced in the closing hours of the 2023 session he would leave the position he has held for more than five years. He will be replaced by Rep. Drew Stokesbary (R-Auburn).
► From the Olympian — Special session could be called after lawmakers fail to replace expiring drug possession law
MORE legislative news roundups from the (Everett) Herald and the union-busting (Vancouver) Columbian.
---
THAT WASHINGTON
► From the AP — Biden announces 2024 reelection bid: 'Let's finish this job' — President Joe Biden on Tuesday formally announced that he is running for reelection in 2024, asking voters to give him more time to "finish this job" he began when he was sworn into office and to set aside their concerns about extending the run of America's oldest president for another four years. Biden, who would be 86 at the end of a second term, is betting his first-term legislative achievements and more than 50 years of experience in Washington will count for more than concerns over his age.
TODAY at The Stand — AFL-CIO: President Biden delivers for working people — America's unions vow to build on progress of Biden-Harris administration's past two years.
ALSO… — Iron Workers union endorses President Joe Biden for 2nd term
► From The Hill — Julie Su is a champion for workers everywhere. The Senate must confirm her. (by Everett Kelley) — Su's nomination is another example of the Biden administration's commitment to promoting worker rights and advancing equity in the workplace. As Labor Secretary, Su would be well-positioned to continue these efforts and help build a more just and equitable economy for all workers.
TAKE A STAND — Please sign this AFL-CIO petition in support of Julie Su's nomination as Secretary of Labor.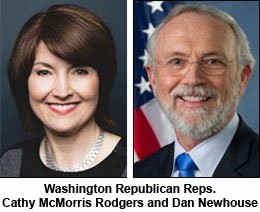 ► From the Washington Post — GOP readies debt ceiling vote as Wall Street begins to panic — Investors on Wall Street are bracing for the prospect of a protracted, costly standoff in Washington over the debt ceiling, underscoring the economic risks as House Republicans prepare to vote on new legislation as soon as Wednesday.

EDITOR'S NOTE — Will Washington Republican Reps. Dan Newhouse and Cathy McMorris Rodgers vote to hold the economy hostage — and risk the United States' first-ever default on its already-spent debt obligations — in an effort to permanently cancel student debt relief, create new work requirements for Medicaid and food stamps, slash IRS funds targeting wealthy tax cheaters, and repeal renewable energy incentives, among other things? Stay tuned.
► From the Washington Post — Schumer announces Senate will vote on the Equal Rights Amendment this week — The Senate will vote on the Equal Rights Amendment this week — 100 years after it was first introduced — Senate Majority Leader Charles Schumer said Monday. He argued that the Supreme Court's decision to overturn Roe v. Wade and efforts to limit access to the abortion pill mifepristone, as well as state-level actions to roll back women's rights, have made the ERA and its protections more critical than ever.
► From the NY Times — North Dakota governor signs near-total abortion ban — The governor approved the state's prohibition on Monday, just a month after the State Supreme Court blocked an earlier ban.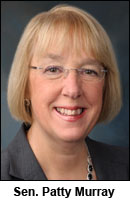 ► From Roll Call — Murray's 10,000th vote marks a new era for women in the Senate — Sen. Patty Murray's history-making 10,000th vote in the Senate last week as the first woman to reach that mark is the latest milestone in a long career that has seen her break several records in the chamber long dominated by men. The Washington Democrat also was the first woman to lead the Senate Veterans Affairs and Budget committees, and the first woman to serve as president pro tempore.
► From Reuters — U.S. Senate bill aims to bar child labor violators from some federal contracts — U.S. Sen. Cory Booker (D-NJ) will introduce legislation Tuesday that aims to deter child labor at meatpacking plants by barring some offending companies from important government contracts, the latest response to a rise in underage labor in dangerous U.S. industries.
► EXCLUSIVE from Politico — Law firm head bought Gorsuch-owned property — For nearly two years beginning in 2015, Supreme Court Justice Neil Gorsuch sought a buyer for a 40-acre tract of property he co-owned in rural Granby, Colo. Nine days after he was confirmed by the Senate for a lifetime appointment on the Supreme Court, the then-circuit court judge got one: The chief executive of Greenberg Traurig, one of the nation's biggest law firms with a robust practice before the high court.
► From Bloomberg — Clarence Thomas's billionaire friend did have business before the Supreme Court
---
NATIONAL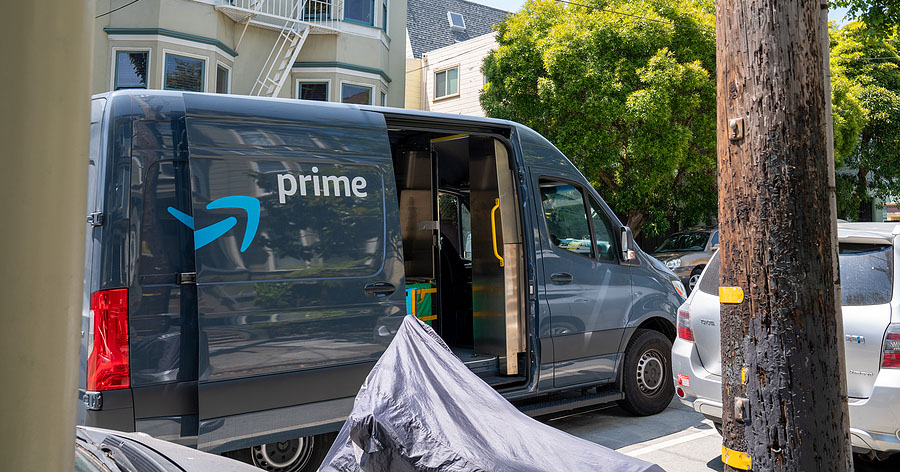 ► From HuffPost — Amazon delivery drivers in California join Teamsters — The Teamsters said Monday that a group of Amazon drivers and dispatchers in Southern California have joined the union and negotiated a tentative contract with their employer, an Amazon contractor, in what would be a first for the online retailer's delivery network. But Amazon said it had already notified the company that it was losing its contract with the retail giant.
► From Vice — SEGA of America workers are unionizing — The workers, located at the company's international headquarters in Irvine, California, will unionize as the Allied Employees Guild Improving SEGA (AEGIS), in partnership with the Communications Workers of America (CWA). The union tweeted:
"We are unionizing because we love the games that we work on, we love our coworkers, and we love working at SEGA. But unfortunately for many this job is not sustainable. Our goal is to make SEGA someplace where we feel employees can thrive for many years to come."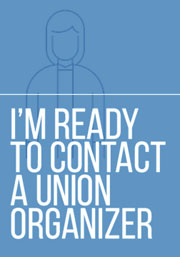 Love your job, but frustrated with how you're treated? Great jobs are made by people who refuse to quit. Get more information about how you can join together with co-workers and negotiate a fair return for your hard work. Or go ahead and contact a union organizer today!
► From The Beacon — Maine could crack down on employer intimidation during union drives — A Maine lawmaker has submitted legislation that would ban employers from retaliating against employees who refuse to attend anti-union meetings.  If successful, Maine would become just the third state, following Oregon and Connecticut, to crack down on "captive audience" meetings during union drives.
EDITOR'S NOTE — Similar proposed legislation introduced this year by Sen. Karen Keiser (D-Des Moines) did not pass, but will be back.
► From Vox — What happens if there's a Hollywood writers strike? — When writers strike, the ripple effects can be large, particularly for people who work in TV. Production slows down or stops, which means that all of the other people who work in the entertainment business — electricians, caterers, set dressers, directors, background actors — have to find other work. It's also noticeable to audiences, since some TV shows have to stop production, while others are delayed or truncated.
---
The Stand posts links to Washington state and national news of interest every weekday morning by 10 a.m.
WASHINGTON IS A UNION STATE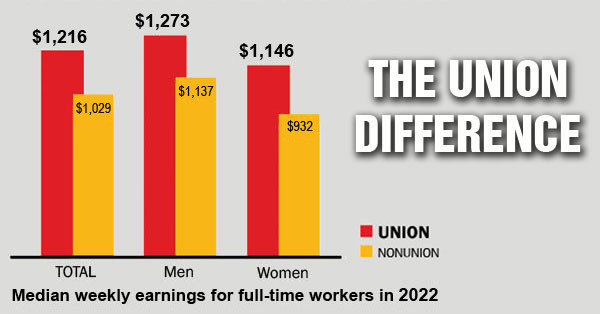 CHECK OUT THE UNION DIFFERENCE in Washington state: higher wages, affordable health and dental care, job and retirement security.
FIND OUT HOW TO JOIN TOGETHER with your co-workers to negotiate for better working conditions and respect on the job. Or go ahead and contact a union organizer today!