Protect EMTs, firefighters | GOP's noxious package | A court in crisis
Wednesday, April 26, 2023
---
LOCAL
► From KING — Proposal would provide additional protections for Seattle firefighters, personnel on the job — Seattle City Council members will soon vote on whether to approve a measure that would give Seattle Fire Department personnel protections under the city's obstruction ordinance. Seattle law currently includes protections for "public officers" responding to emergencies, but does not explicitly include all fire department employees. IAFF Local 27 President Kenny Stuart says he's seen and experienced many years of trying to resolve this issue, and is grateful help is coming:
"We need help with these incident scenes so we can do our job and we need to reduce this threat of violence and other incidences that keep us from performing our duties. Everybody knows what it's like to be threatened with violence. It changes your focus of attention, and what we're looking for here is the ability of our firefighters to focus 100% of their attention and efforts on the job at hands."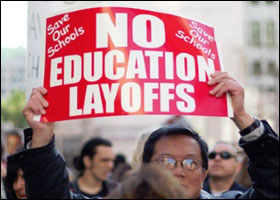 ► From KIRO — Edmonds School District to cut fewer jobs than initially planned in fixing budget shortfall — Edmonds is one of the many districts in western Washington dealing with an unexpected shortage of money this year, including some of the region's biggest districts like Seattle, Tacoma and Northshore.
► From the Cascadia Daily News — Bellingham Public Schools to reduce 80 certificated staff — Superintendent Greg Baker plans to cut approximately 80 certificated staff — certain to lead to reductions in various services.
► From KUOW — As many WA schools lose students, this small-town district faces overcrowding — Teachers and students at the Orting School District face many challenges because three of its four schools are significantly over capacity.
► From KXLY — Over 200 Durham workers to be laid off in Spokane — Durham School Services has sent a WARN notice to the state that 226 workers will be laid off beginning June 30. Durham was recently replaced by Zum as the bus provider for Spokane Public Schools beginning in the fall of 2023. Durham drivers were invited to apply for Zum jobs.
► From the Olympian — Olympia, Tumwater voters defeat RFA plan
► From the Herald — Brier, Mountlake Terrace voters back joining South Co. Fire
► From the Seattle Times — King County crisis center tax leading
► From the union-busting Columbian — Schools measures passing in Washougal, trailing in Woodland
---
THIS WASHINGTON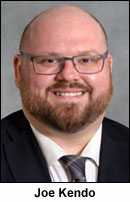 ► From the San Juan Islander — New WA law strengthens workers' position in injury comp cases — Legislators passed HB 1068, which allows workers to record medical examinations of their injuries. Joe Kendo, chief of staff for the Washington State Labor Council, stressed that workers' ability to retain their wage replacement benefits or get medical treatment hinges on the opinion of doctors in examinations, adding the specialists are not their usual doctors. Kendo said it is important when someone's claim for compensation is appealed to ensure doctors are providing thorough exams.
► From Crosscut — Michael Fong appointed director of WA Department of Commerce
---
EAST OF THE BORDER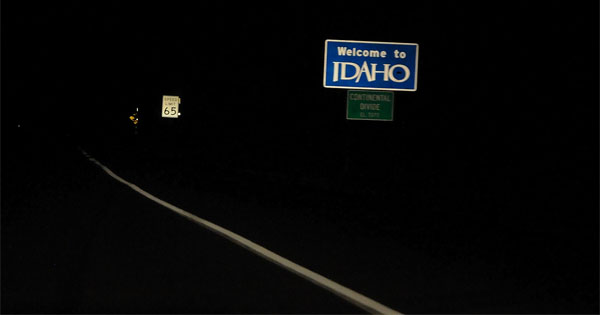 ► From HuffPost — Idaho's abortion ban is creating a crisis of care — The feelings of helplessness and the threat of prison time for simply doing their jobs are forcing some providers to leave Idaho. Nearly 50% of maternal health doctors in Idaho are considering leaving the state in the next year, according to a new survey. An additional 27% said they are "maybe" considering leaving the state. Dr. Kylie Cooper, a maternal-fetal medicine physician who has already left Idaho, said:
"Providers are leaving and the bottom line is that women and families cannot access quality pregnancy care if there are no qualified providers to care for them. We are already seeing the ripple effects from the abortion bans."
---
AEROSPACE



► From Reuters — Boeing plans 737 MAX ramp-up, backs cash-flow goal — Boeing said on Wednesday that it planned to ramp up production of its 737 MAX jets to 38 per month by year-end — seven jets more than its current production rate — offering some relief to investors after a new manufacturing snafu threatened to derail deliveries.
► From the AP — Boeing loses $425 million but plans production boost for MAX
► From Reuters — FAA names independent safety review team to boost air safety — The National Airspace System Safety Review Team includes former FAA Administrator Michael Huerta, former NASA Administrator Charles Bolden, former Air Line Pilots Association President Tim Canoll and former National Transportation Safety Board Chair Robert Sumwalt.
---
THAT WASHINGTON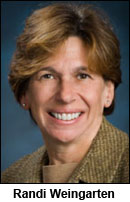 ► From The Hill — GOP sets up showdown with head of teachers union — A fight between Republicans and teachers unions three years in the making will come to a head today as GOP members of the Select Subcommittee on the Coronavirus Pandemic grill AFT President Randi Weingarten, the sole witness to appear at the hearing. Chairman Brad Wenstrup (R-Ohio) has said will "delve into the role Ms. Weingarten and the AFT played in editing the CDC's school reopening guidance and keeping schools closed longer than necessary."
EDITOR'S NOTE — Watch the hearing, scheduled to begin at 11 a.m. Pacific time.
► From The Hill — Republican leaders blink, make last-minute changes to debt bill — The last-minute changes preserving tax credits for biofuels and speeding implementation of work requirements for assistance programs — were made just hours after Speaker Kevin McCarthy (R-Calif.) told reporters that he would not revise the bill despite opposition from Republicans piling up.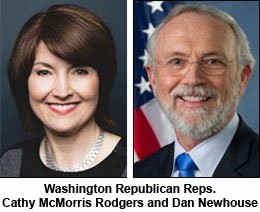 EDITOR'S NOTE — Midwestern legislators and so-called "hardliners" demanded changes and got what they want. Are Washington Republican Reps. Cathy McMorris Rodgers and Dan Newhouse satisfied to sit on the sidelines and vote for whatever their party leaders tell them to? Or are they, too, willing to demand changes that benefit their constituents? Among many other horrible things, the bill cancels COVID relief spending currently earmarked for troubled union pension funds and veterans' health care. Do they care? We'll soon find out.
► From Reuters — U.S. default on debt would trigger 'economic catastrophe,' Yellen says — U.S. Treasury Secretary Janet Yellen on Tuesday warned that failure by Congress to raise the government's debt ceiling — and the resulting default — would result in job losses, while driving household payments on mortgages, auto loans and credit cards higher.
► MUST-READ from the LA Times — The GOP's debt ceiling proposal bundles every bad policy idea into one noxious package (by Michael Hiltzik) — Let's see the Republicans' debt-ceiling bill for what it is: not a deficit reduction proposal but an attempt to take the U.S. economy as a hostage to a right-wing effort to undo almost every initiative crafted over the last two years to make life better and healthier for ordinary Americans. The feckless speaker accuses Biden and the Democrats of "playing partisan political games" by refusing to negotiate with him over the debt ceiling. But there's nothing in his plan except partisan political games. Unfortunately, the future of the U.S. economy hangs in the balance.
---
SUPREME COURT



► From Crosscut — U.S. Supreme Court is losing the trust of WA voters, poll says — A new Crosscut/Elway Poll reveals fewer Washington registered voters now see the court as a nonpartisan, highly trusted government institution. Those results mirror two recent national polls that also show court approval is waning.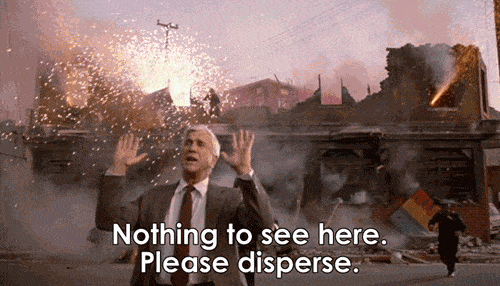 ► From the AP — Chief Justice Roberts declines request to testify on ethics — Chief Justice John Roberts told Senate leaders Tuesday that he would "respectfully decline" to testify at a Senate hearing focused on the Supreme Court, offering instead a statement signed by all the justices in which they "reaffirm and restate foundational ethics principles and practices" to which they abide. Senate Judiciary Committee Chairman Richard Durbin (D-Ill.) immediately labeled it insufficient.
► From the Washington Post — Gorsuch property sale renews calls for Supreme Court ethics reform — Democratic lawmakers are renewing their calls for ethics reform at the Supreme Court after Politico reported that Justice Neil Gorsuch sold a 40-acre tract of property to the chief executive of a law firm that had business before the court, without naming the buyer on his financial disclosure forms.
► From the Intercept — Clarence Thomas billionaire benefactor Harlan Crow bought citizenship in island tax haven — Leaked documents reveal the GOP megadonor held dual citizenship in St. Kitts and Nevis as he lavished the Supreme Court justice with gifts.
► From Vox — The real reason for the Supreme Court's corruption crisis — Who watches the philosopher kings with lifetime appointments?
---
NATIONAL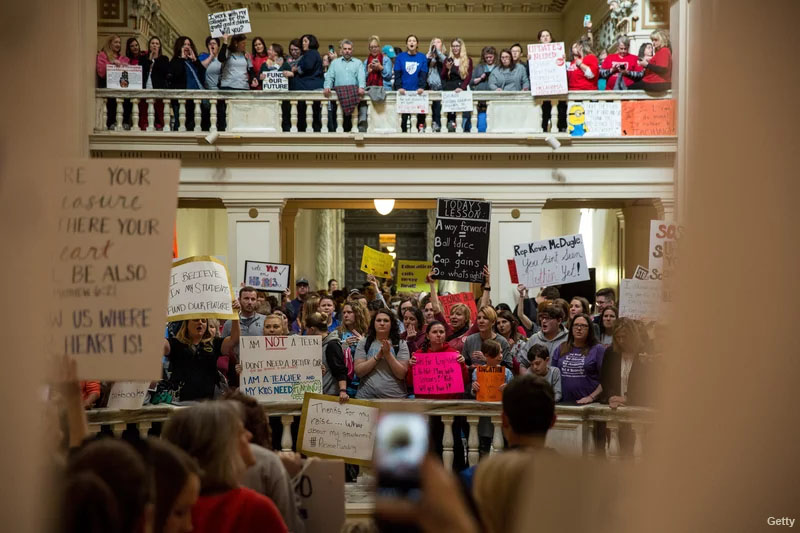 ► From NPR — 5 years after the teacher walkouts, Oklahoma's GOP has changed its tune — Five years ago, thousands of Oklahoma teachers joined a nationwide movement when they walked out of their classrooms to protest for better pay and more school funding. Throngs of educators and their allies marched around the statehouse, making their case to lawmakers. They were energized and hopeful – but that hope was short-lived. Oklahoma's Republican majority ultimately blocked many of the proposals teachers walked out for in 2018. But this session, something unexpected is happening: The state's Republicans are now backing record-level education funding measures, including teacher raises and a slew of pro-labor bills.
► From the AP — UK blocks Microsoft-Activision gaming deal, biggest in tech — British regulators on Wednesday blocked Microsoft's $69 billion purchase of video game maker Activision Blizzard, thwarting the biggest tech deal in history over worries that it would stifle competition in the fast-growing cloud gaming market.
EDITOR'S NOTE — Recall that Microsoft won union support for this acquisition by entering into a labor neutrality agreement that would apply at Activision Blizzard.
► From the Hollywood Reporter — Writers Guild issues rules for potential strike: Writing, pitching and negotiating for work are barred — While the WGA hasn't made a decision to strike yet, the guild is currently in active negotiations with the Alliance of Motion Picture and Television Producers for a new contract, and 98 percent of members have voted to authorize a strike if a new deal isn't reached by then.
► From the USA Today — Video shows rail workers stop train to rescue toddler from tracks, reunite him with family
---
The Stand posts links to Washington state and national news of interest every weekday morning by 10 a.m.
Short URL: https://www.thestand.org/?p=116473
Posted by
David Groves
on Apr 26 2023. Filed under
DAILY LINKS
. You can follow any responses to this entry through the
RSS 2.0
. Both comments and pings are currently closed.