More join together | Stamp Out Hunger on Saturday | Whatever it takes
Wednesday, May 10, 2023
There will be no Daily News posted on Thursday or Friday, May 11-12. The Entire Staff of The Stand will be in meetings those days and intensely focused on the subject matter. So we'll be back on Monday, May 15.
---
LOCAL
► From the Bellingham Herald — More workers at Whatcom's 3rd largest employer are seeking to form a union — A second group of student workers at Western Washington University is seeking to unionize, joining the 1,100 tutors, teaching assistants and researchers who organized late last year. Some 1,500 WWU students who work in university operations — support staff, office assistants, clerks, laborers, lifeguards and resident advisors — will be the first such students in Washington state to unionize, according to a statement from the Western Academic Workers United.
The Stand (May 4) — More Western Wash. University student workers seek union
EDITOR'S NOTE — Ready for a voice at work? Get more information about how you can join together with co-workers and negotiate a fair return for your hard work. Or go ahead and contact a union organizer today!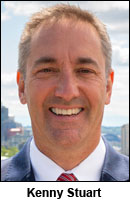 ► From the Seattle Times — Seattle makes obstructing firefighters illegal — Addressing a rise in harassment and violence against Seattle Fire Department personnel, the City Council unanimously voted on Tuesday to make it illegal to obstruct a firefighter's response to an emergency. "Violence and the threat of violence at incident scenes — which are our workplace — has increased significantly over the last few years," said Kenny Stuart, an SFD lieutenant and president of IAFF Local 27. "When seconds and minutes count, these violent and distracting actions delay our response and hinder care."
► From Crosscut — Seattle might limit gig companies from booting workers off apps — The  Seattle City Council took an early step toward limiting the circumstances under which gig companies can deactivate workers' accounts on their platforms.
► From KUOW — A grocery store merger made this Bellingham neighborhood a food desert. Are others next? — Kroger and Albertsons' proposed merger has been under intense public scrutiny. And for good reason. In 2015, Albertsons acquired Safeway. To comply with antitrust laws, the companies shed nearly 200 stores. One of those stores was in Birchwood, a neighborhood in Bellingham, a city of 92,000 people, 90 miles north of Seattle. The closure created a food desert in one of Bellingham's most racially and socio-economically diverse neighborhoods that continues to this day.
EDITOR'S NOTE — KUOW's "State of the Cart" is a four-part series that examines the proposed merger from different perspectives — its impact on consumers, on workers, on the communities themselves, and on our shopping habits.
The Stand (May 9) — Study: Kroger-Albertsons merger will cost workers over $300M
► From the Tri-City Herald — Big E. Washington employer lays off hundreds of workers. Paper mill is being idled — Packaging Corporation of America has notified its Wallula mill employees the plant will be idled and won't resume operations until later this year. It appears the decision will affect about 300 of the 450 Packaging Corp. employees at Wallula, many of whom commute from the Tri-Cities.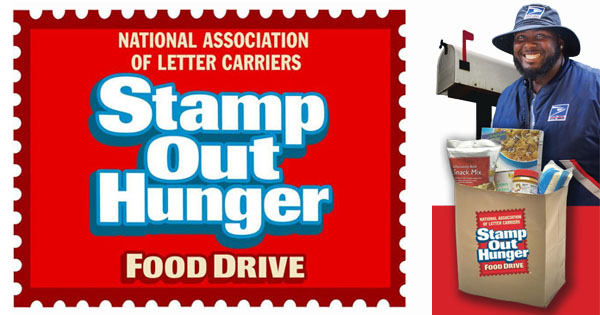 ► From the union-busting Columbian — Letter carriers' food drive returns to Clark County on Saturday — On Saturday, Clark County residents can not only send out their mail but also do their part in fighting hunger. Clark County's chapter of the National Association of Letter Carriers will host its 31st annual Stamp Out Hunger food drive. To participate in the drive, residents can leave a bag of nonperishable food on or near their mailboxes — it must be visible from the street — by 8 a.m. Saturday. The food donations are gathered by letter carriers along their usual routes and distributed to local food pantries.
The Stand (April 14) — NALC's Stamp Out Hunger® Food Drive will be May 13
---
THIS WASHINGTON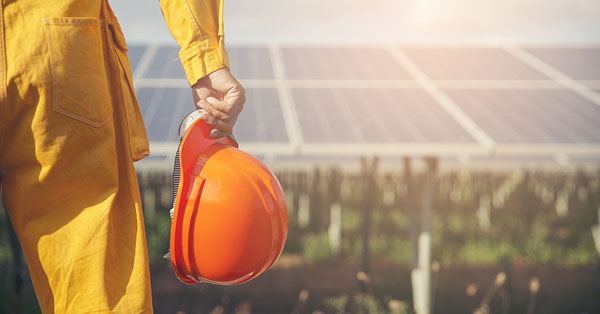 ► From the WA State Standard — A climate cash spending spree is about to get underway in Washington state — More than a year before Democrats in Congress approved a massive climate law last year, Washington state enacted the nation's second cap-and-trade program that will provide billions of dollars for carbon reduction and environmental justice projects. The unprecedented sums could also test the state's capacity to administer the slew of new and newly flush programs.
EDITOR'S NOTE — It will also test the state's ability to ensure that building a clean energy economy prioritizes the needs of workers and their families. We can create a more fair and equitable economy that benefits us all by including strong labor standards in all climate jobs.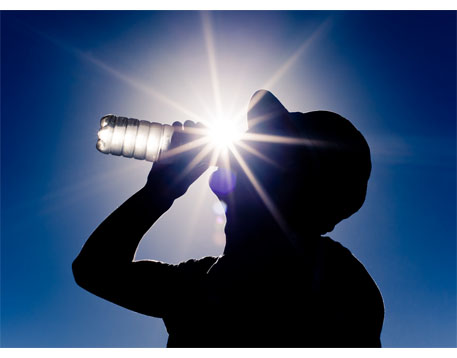 ► From KIMA — State officials looking for input on new heat rule changes for outdoor workers — Tuesday in Yakima was the last of seven public comment sessions, hearing from workers, businesses and stakeholders about updating heat exposure rules to protect outdoor workers. If you'd like to give your input, you can do so here until this Thursday at 5 p.m. After that, the state Department of Labor & Industries will be reviewing and addressing all thoughts and concerns and is planning on implementing the new rules by June 15.
► From KIRO — Inslee signs bill making sure first responders get treatment for job-related PTSD, other ailments — Gov. Jay Inslee signed a bill into law Tuesday making sure things like job-related PTSD or cancer among firefighters and paramedics will be covered by insurance.
► From the WA State Standard — New law blocks Washington employers from testing for pot when hiring — Many employers will be prohibited from discriminating against job applicants for using cannabis legally outside of the workplace, under a law Gov. Jay Inslee signed Tuesday.
► From KUOW — Jaime Herrera Beutler too busy gardening to decide about a run for WA governor just yet
---
AEROSPACE



► From Reuters — Boeing deliveries fall by half in April due to 737 MAX bracket defect — Boeing deliveries fell to 26 airplanes in April, less than half of the previous month's total, after a manufacturing defect forced the company to halt some shipments of its bestselling 737 MAX passenger jet.
► From the Seattle Times — Boeing CEO Calhoun confident MAX deliveries in China will resume soon
---
THAT WASHINGTON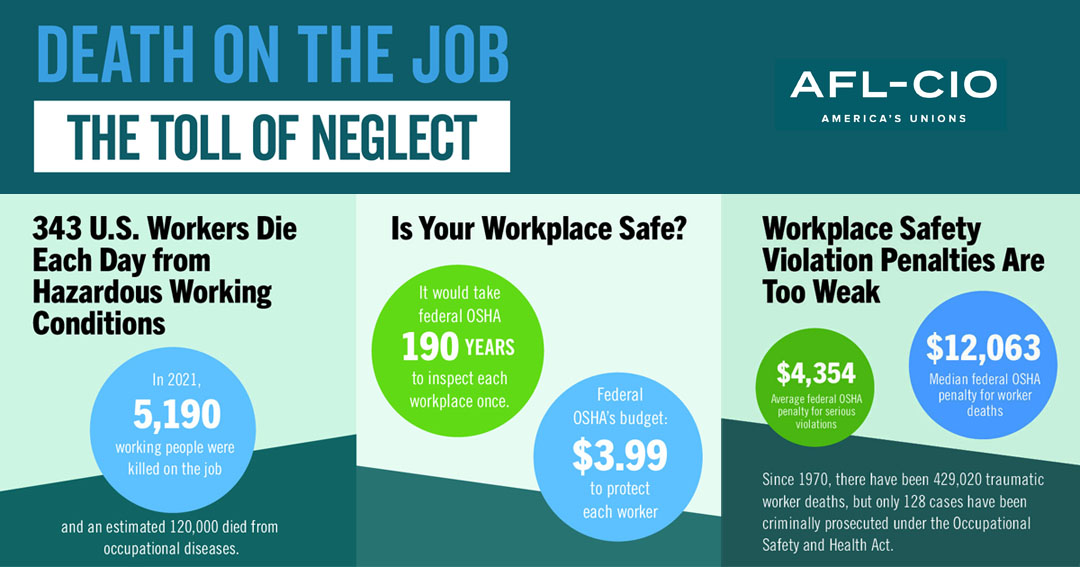 ► From The Guardian — Lawmakers call to modernize OSHA as hundreds die on the job each day — Every day 343 workers die from hazardous working conditions in the U.S. In 2021, the latest year with data available, 5,190 workers in the U.S. were killed on the job and an estimated 120,000 deaths were attributed to occupational diseases. Democratic congressmen Joe Courtney and Bobby Scott have co-authored the Protecting America's Workers Act, which was reintroduced to Congress on 28 April, on Workers' Memorial Day.
The Stand (April 26) — Death on the Job: 'Americans should be alarmed, outraged'
Workers Memorial Day: Mourn the dead, fight for the living (by Cherika Carter)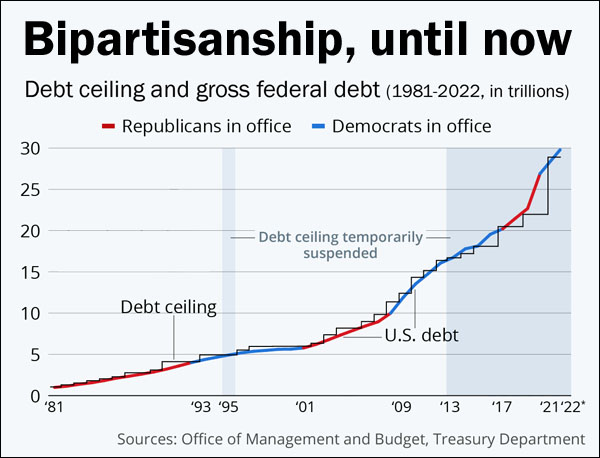 ► From Roll Call — No debt deal, but Biden, Hill leaders agree to meet again — President Joe Biden and Speaker Kevin McCarthy didn't appear to get any closer to agreement on how to raise the debt ceiling after a roughly hourlong meeting Tuesday afternoon, which was their first since Feb. 1.

► From the NY Times — How might the government avoid default? Biden offers clues. — After making little progress with Republican leaders at the White House on Tuesday, the president previewed two possible endgames to resolve a debt-limit standoff.
► From Politico — Here's who misses checks if the U.S. hits the debt brink in June — In the event of a default, the Treasury Department would have to figure out how to keep paying out tens of billions of dollars in Social Security benefits, federal salaries and more.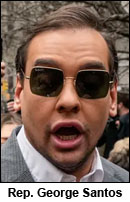 ► BREAKING from the AP — Rep. George Santos charged in web of fraud, including stealing from campaign — U.S. Rep. George Santos (R-NY), already infamous for fabricating key parts of his life story, has been indicted on charges that he embezzled money from his campaign, lied to Congress about his income and cheated his way into undeserved unemployment benefits, prosecutors said Wednesday.
EDITOR'S NOTE — This complicates House Republicans' strategy to use their narrow 5-vote majority to hold the White House and Senate hostage on budget negotiations by threatening to default on America's debt. As Vox reports: McCarthy was only able to have his debt limit proposal pass by one vote in April when Santos voted to support it at the last minute. Losing Santos's vote (should he resign) would be a loss in and of itself, but it would be magnified by the likelihood that Democrats would take the seat in a special election triggered if Santos resigns.
► From The Hill — Inflation slowed in April to lowest rate since 2021 — Consumer prices rose 0.4 percent in April to hit an annual increase of 4.9 percent. Prices stayed elevated because of an energy shock related to the war in Ukraine that has now mostly subsided, as well as the increased power of companies to keep prices high.
► From The Hill — GOP megadonor rebuffs Senate panel request for full accounting of Clarence Thomas gifts
► From Jacobin — Corruption has turned the Supreme Court into a weapon of the right (by David Sirota and Andrew Perez) — Supreme Court justices often change their ideological position over time, usually becoming more liberal in their rulings as they age. The goal of right-wing billionaires and activists injecting dark money into the court is to prevent this "ideological drift."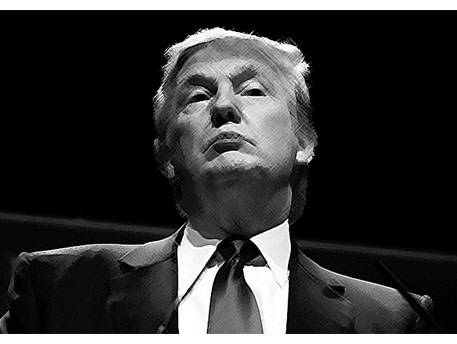 ► From Politico — A stunning result in Trump's sexual assault trial — Donald Trump's one term in office produced several presidential firsts in our legal system. He was the first president to be impeached twice, the first president to have been charged with a crime, and now, the first president to be deemed liable for sexual assault by a jury of his peers.
► From HuffPost — 'That jury's a joke': GOP senators defend Trump after sexual battery verdict — "It makes me want to vote for him twice," Sen. Tommy Tuberville (R-Ala.) said when asked about the verdict.
► From the Washington Post — The E. Jean Carroll suit brought an astonishing moment of accountability (editorial) — The former president has not just been credibly accused of sexual abuse but found liable for it by a jury of his peers. That and the behavior he showcased at trial should remind voters of what they rejected in 2020.
---
NATIONAL
► From Deadline — Actors' Equity to join WGA picket line at NYC's HBO and Amazon offices — Actors' Equity Association, the union representing theater actors and stage managers, is inviting its members and allies to join the WGA picket line outside HBO and Amazon offices tomorrow.
TAKE A STAND — Sign the AFL-CIO petition in support of striking WGA writers.
► From the LA Times — Vice President Harris withdraws from MTV event near L.A. that would have forced her to cross writers' picket line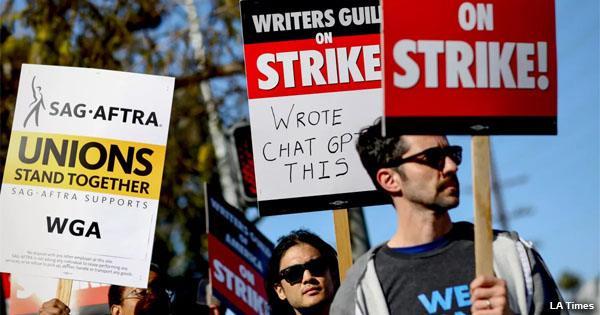 ► From the LA Times — In the shadow of the writers' strike, Hollywood studios turn to directors for deal on pay — Hollywood's fraught labor negotiations will enter a new and uncertain phase on Wednesday as the major studios begin negotiations with the Directors Guild of America while striking writers continue to stage protests nationwide.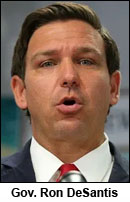 ► From HuffPost — Ron DeSantis signs bill aimed at weakening public sector unions — Florida Gov. Ron DeSantis (R) said Tuesday that he signed legislation aimed at weakening public sector unions by making it harder for them to collect dues from members and easier to decertify the union. Unions representing police, firefighters and corrections officers — i.e., the unions that are typically more likely to support Republicans — are excluded from the legislation.
► From In These Times — Airline pilots in the U.S. are barreling closer to a possible strike — American Airlines pilots have voted overwhelmingly to walk off the job over substandard working conditions—and pilots at Southwest are now conducting their own strike authorization vote.
► From the Washington Post — Airlines, FAA, weather? Data shows fault for delayed, canceled flights. — Federal data shows that issues within the control of airlines have consistently been the biggest cause of delayed flights and a growing share of cancellations since the beginning of the pandemic.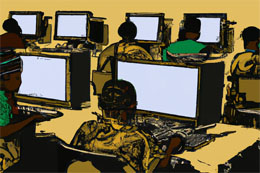 ► From Time — OpenAI used Kenyan workers on less than $2 per hour to make ChatGPT less toxic — The app was initially a difficult sell because it was prone to blurting out violent, sexist and racist remarks, having been trained on hundreds of billions of words scraped from the internet—a vast repository of human language. To fix it, OpenAI pulled text from the darkest recesses of the internet and, through a contractor, hired data labelers who were paid a take-home wage of between around $1.32 and $2 per hour depending on seniority and performance.
► From NBC News — ChatGPT is powered by these contractors making $15 an hour — Alexej Savreux, a 34-year-old in Kansas City, is part of a hidden army of contract workers who have been doing the behind-the-scenes labor of teaching AI systems how to analyze data so they can generate the kinds of text and images that have wowed the people using newly popular products like ChatGPT. The pay: $15 an hour and up, with no benefits.
---
T.G.I.W.
► This is the final Daily News posting of the week, so…
Imagine Dragons performed an acoustic set yesterday at a WGA picket line in Los Angeles in support of striking writers. Frontman Dan Reynolds and guitarist Daniel Wayne Sermon played their Grammy-winning song "Radioactive" and this song. "Whatever it takes/'Cause I love the adrenaline in my veins/I do whatever it takes/'Cause I love how it feels when I break the chains." Enjoy this plugged-in version. We'll be back on Monday, May 15
---
The Stand posts links to Washington state and national news of interest every weekday morning by 10 a.m.
Short URL: https://www.thestand.org/?p=116925
Posted by
David Groves
on May 10 2023. Filed under
DAILY LINKS
. You can follow any responses to this entry through the
RSS 2.0
. Both comments and pings are currently closed.