May Day: Together, we have the power
Across Washington state, workers call for immigrant and union rights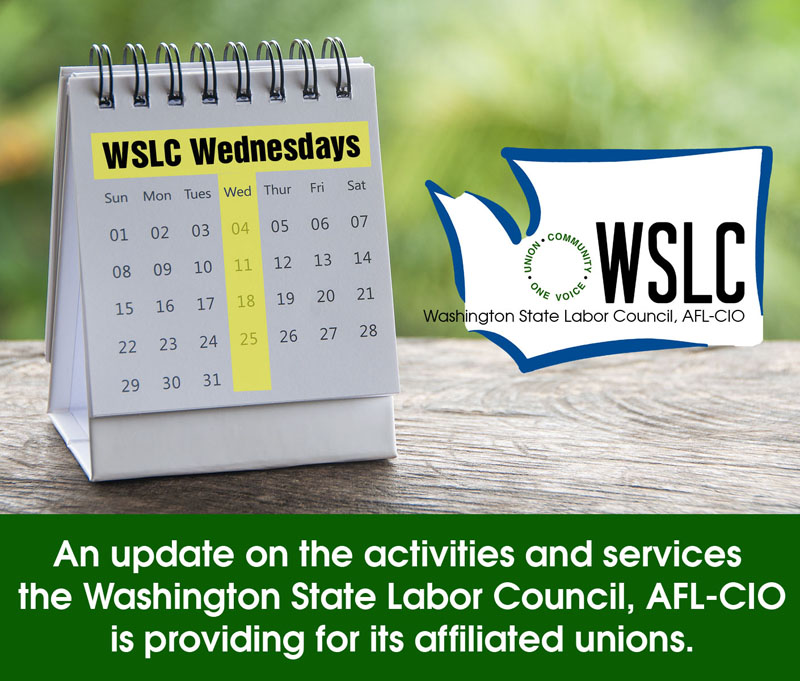 By KASI MARITA PERREIRA
---
SEATTLE (May 3, 2023) — Washington's labor movement includes people from a variety of backgrounds and cultures. Every day, every conversation and every action we organize is an opportunity to center people most impacted and celebrate cross racial solidarity.
May Day is an international day of resistance led by immigrant workers commemorating the 1886 the Haymarket Riot and declared in 1889 by socialist and labor organizations as Workers' Day or International Workers' Day. The history of May Day is one of grassroots resistance and has in more recent history brought the most radical organizers and leaders together with organizations and labor unions to call for systemic change and an end to corporate greed.
Here in Washington state, May Day marches have become an annual event since the year 2000, following the WTO Protest in Seattle.
This year, the Washington State Labor Council, AFL-CIO and many of its affiliated unions participated in May Day marches and actions throughout the weekend in every corner of the state — from Skagit County farmworkers calling for the right to form a union for ALL workers to Starbucks workers lifting their union efforts in Olympia, from members of the American Postal Workers Union in Seattle and Spokane joining a national call to action to Seattle marchers calling on the federal government to provide comprehensive immigration reform NOW.
In Seattle, people rallied for fair contracts for workers at Homegrown cafes (UNITE HERE Local 8) and Research Scientists and Postdocs at the University of Washington, and for accountability for union busters like Amazon.
At Yakima's May Day march, entitled Marchamos por Nuestras Familias y la Pertenencia en los E.E.U.U./Marching for Our Families and Belonging in the U.S.A., the Yakima Valley May 1st Coalition released a powerful statement about the need to create a path to citizenship for immigrant workers:
"Millions are also affected by the lack of action by Congress to provide a pathway forward for undocumented immigrants. Thousands of families in our local region of Washington State are struggling with this reality. As we know, family is the root of our lives. Uncles, aunts, grandparents, cousins, and family friends are central to fulfilling and joyful lives. This International Workers Day, we will also support the fundamental human rights of our loved ones who deserve a pathway to citizenship. Our humanity is more than enough to fight for immigration reform that includes everyone. Administration from both political parties have not provided solutions or leadership on the issue of immigration in this county – we demand now, and we will vote in the future for a U.S. Congress that embraces, values, and protects immigrants and workers of all backgrounds."
Among the Yakima marchers on May Day were a strong contingent of United Farm Workers supporters calling for Windmill Farms (formerly Ostrom) Farms to recognize their mushroom workers' union.
Dulce Gutiérrez, the WSLC's Union, Community and Naturalization Organizer based in Yakima, said the annual march is a powerful reminder of the intersection of immigrant and union rights.
"It means a lot to be able to unite with folks across the Yakima Valley for immigration reform and labor law," she said.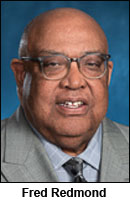 Also on May Day weekend, AFL-CIO Secretary Treasurer Fred Redmond wrote "The Fight for Justice Is a Global One" for Word in Black about the origins of May Day and connected it with the modern-day effort to Protect the Right to Organize (PRO Act).
Redmond notes that even before the Chicago riots in support of "eight hours for work, eight hours for rest, eight hours of what we will," Black workers were organizing and standing up, such as the Atlanta washerwomen in 1881. Make sure you read the whole thing.
This year's May Day was both a celebration of what we've accomplished by standing together and a call to action to continue demanding progressive change that improves the lives of all workers. Together, we have the power to make it happen.
---
Kasi Marita Perreira is Director of Racial and Gender Justice for the Washington State Labor Council, AFL-CIO.
WSLC Wednesdays is a feature of The Stand where different departments of the WSLC describe their recent activities and the services they are providing to WSLC-affiliated unions.
Short URL: https://www.thestand.org/?p=116681
Posted by
David Groves
on May 3 2023. Filed under
W.S.L.C.
. You can follow any responses to this entry through the
RSS 2.0
. Both comments and pings are currently closed.