UW strike tomorrow? | Starbucks organizing continues | Why, David, why?
Tuesday, June 6, 2023
---
LOCAL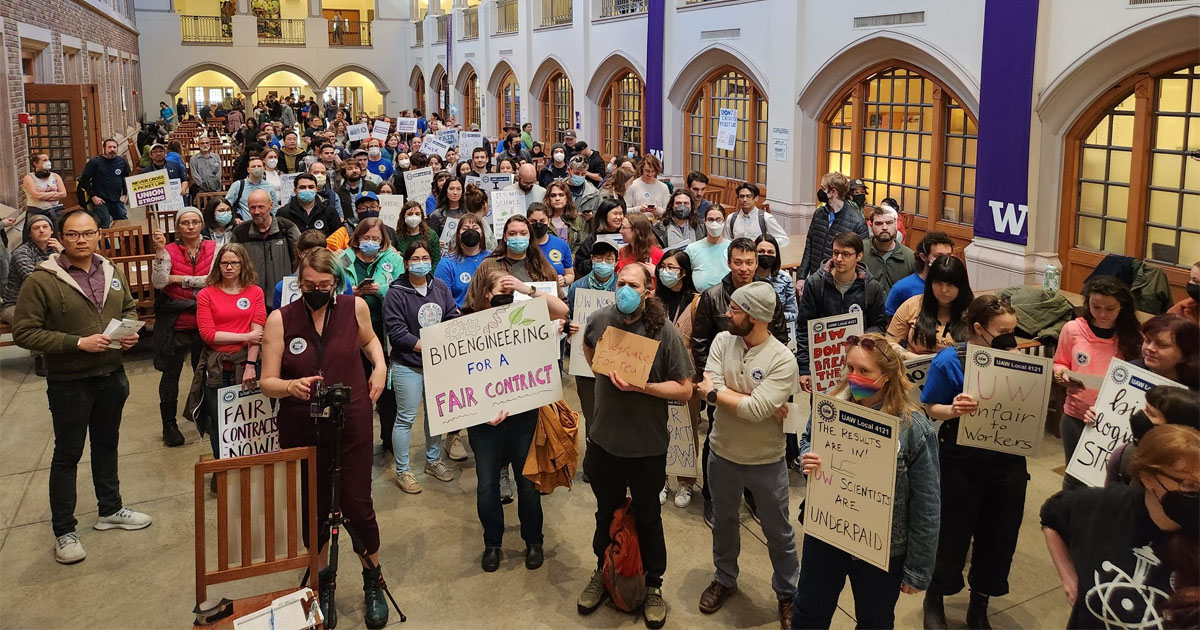 ► From The Stranger — If UW doesn't start paying Researchers and Postdocs a living wage, then we strike on Wednesday (by Luci Baker) — Postdocs and Researchers at the University of Washington are days away from our strike date, June 7. We love our research and we don't want to go on strike, but if UW leaves us no choice, then we have to stand up for ourselves because, like every worker in the state of Washington, we deserve a living wage.
The Stand (June 1) — WSLC's April Sims: UW 'doesn't get a pass' on fair pay
The Stand (May 26) — UW Researchers, Postdocs set strike date — Hundreds will walk off job June 7 unless a contract agreement is reached.
► From Q13 — Paraeducators, supporters pack Marysville School Board Meeting in protest of layoffs — At least 100 showed up for a rally before the school board meeting and it was standing room only as the community made the case for retaining the more than 200 paraeducators who received layoff notices due to budget cuts. One person who testified asked the school board to stop "stockpiling administrators" and to support paraeducators and teachers.
► From the Tri-City Herald — NW nuclear plant failed to properly measure workers' radioactive exposure, report says –Energy Northwest failed to correctly measure the exposure of workers who inhaled or ingested radioactive material during an incident at the Northwest's only commercial nuclear power plant, said the Nuclear Regulatory Commission.
► From KOIN — 'Enough is enough': Oregon nurses authorize strike at 3 Providence locations — The Oregon Nurses Association says approximately 1,800 nurses and clinicians at Providence Portland, Providence Seaside and Providence Home Health and Hospice elected to authorize a strike to "protest Providence's illegal unfair labor practices."
---
ORGANIZING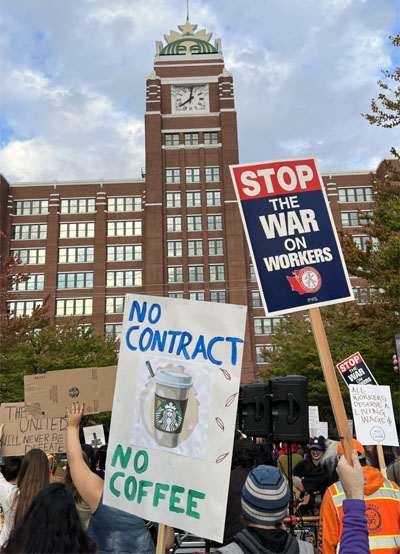 ► From the Spokesman-Review — Shadle Center Starbucks votes to join union, becoming first Spokane store to organize — Starbucks employees from the Shadle Center store voted to unionize Friday, becoming the first location in Spokane to join the ranks of Starbucks Workers United. Employees voted 12-4 in favor of being represented by the union. Shadle employees filed to unionize in April, citing insufficient hours, unexpected schedule changes and decrease in morale. "We are tired of being treated as expendable, replaceable and frankly disrespected," wrote barista Alex Moore in a letter to Starbucks CEO Laxman Narasimhan and signed by over a dozen Shadle partners.
EDITOR'S NOTE — Amid an aggressive and illegal campaign by Starbucks' corporate executives to oppose their employees' efforts to join together in unions, and an illegal refusal to negotiate in good faith for first contracts, the workers keep organizing. There are now 422 Starbucks stores in 43 states that have filed to unionize. Of those, 319 Starbucks stores in 38 states have won union elections, more than three quarters of the unionization votes. In Washington state, 25 stores have filed for union elections and Starbucks workers have voted "Union Yes!" in 21 of them, with one outcome pending a challenge, one election yet to be held (in Redmond), and just two rejecting the union. It's past time for Starbucks executives to start obeying the law and respecting their employees' rights instead of spending millions on union-avoidance firms and tarnishing their brand name.
► From the Cascadia Daily News — PeaceHealth caregivers seek union status — Dozens of providers at PeaceHealth in Whatcom County could vote to unionize, citing inadequate pay, fears over job security and burnout. Physician assistants, nurse practitioners and certified nurse midwives have been in behind-the-scenes discussions with the Union of American Physicians and Dentists for about 10 months, clinicians and union officials say.
EDITOR'S NOTE — Ready for a voice at work? Get more information about how you can join together with co-workers and negotiate a fair return for your hard work. Or go ahead and contact a union organizer today!
---
SUPREME COURT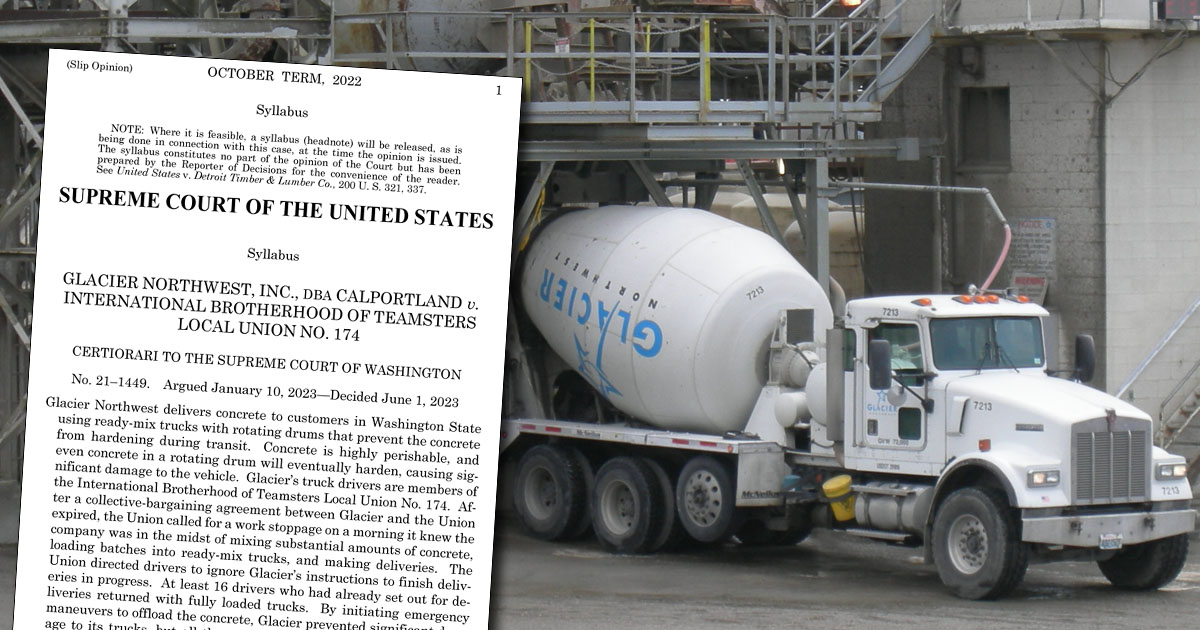 ► From Crosscut — SCOTUS ruling on WA strike damages 'not [a] catastrophe' for unions — A U.S. Supreme Court decision closely awaited by union leaders and corporate attorneys probably won't decisively tip the balance back toward business, even though the court ruled last week that the union didn't do enough to ensure a Seattle concrete company's trucks wouldn't be seriously damaged during a strike by unionized truck drivers. "The outcome wasn't the catastrophe that unions feared," said law professor Charlotte Garden. "Though it does crack open the door to more employer lawsuits seeking to recover for strike-related product loss."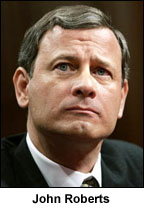 ► A MUST-READ from the NY Times — There is one group the Roberts Court really doesn't like (by Jamelle Bouie) — It is difficult to overstate the hostility of the Roberts court to organized labor and the rights of American workers. Under John Roberts, who became chief justice in 2005, the court has made it harder for workers to bring suit against employers collectively, limited the power of workers to hold employers responsible for discrimination on the job, ended the ability of public sector unions to require dues from nonmembers who benefit from collective bargaining, and struck down a California law that allowed unions to recruit workers on the property of agricultural employers. In pretty much any given conflict between an employer and a group of workers, you can count on Roberts and his Republican allies on the court to side with the employer.
► From The Guardian — Americans want to join unions. The Supreme Court doesn't like that. (by Moira Donegan) — More and more workers are saying that they want to be a part of a union – and more and more of them are finding ways around the many and onerous obstacles designed to prevent them from forming one. Given the growing power of American unions, maybe the anti-worker court is right to be scared.
The Stand (June 1) — Glacier NW decision: 'This changes nothing' — April Sims, President of the Washington State Labor Council, AFL-CIO:
"The Glacier Northwest decision changes nothing. The momentum of our labor movement cannot be stopped. As organized workers, we control when and whether we labor. Opinions of the Court will not stop workers striking for better pay and working conditions, exercising our right to make our own choices on pregnancy, or fighting for better jobs and stronger communities for all working people. Worker power is on the rise."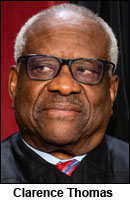 ► Meanwhile, from Bloomberg — Most federal employees face more oversight than Clarence Thomas and Supreme Court — Revelations about Justice Clarence Thomas's failure to disclose luxury travel and other perks paid for by billionaire friend Harlan Crow are fueling debate about Supreme Court conduct. But a review of ethics policies across the federal government shows the other 2 million workers would face a harder time accepting gifts far smaller than those Crow bestowed.
► From NPR — Here are the major Supreme Court decisions we're still waiting for this term — They include decisions on affirmative action, the Voting Rights Act, LGBTQ rights, Sunday work at USPS, student loans, and the so-called "independent state legislature theory," which could allow state legislatures to certify presidential electors who were not approved by the voters — an idea that Donald Trump tried unsuccessfully to put forth in 2020.
---
AEROSPACE



► From the PS Business Journal — Boeing production increases, certification process moving slower than expected — By the end of the year, CEO David Calhoun said he expects to see stable enough supply chains to increase production of the 737 MAX to 38 in Renton. The pace of increases has been "frustratingly slow" as suppliers grapple with talent shortages, he said.
► From Reuters — Global airlines more than double 2023 profit outlook — Global airlines on Monday more than doubled their forecast for the industry's 2023 profit but warned delays in getting planes to cope with rising demand could dampen their post-pandemic recovery.
---
THIS WASHINGTON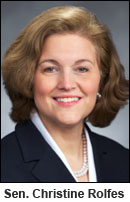 ► From the Kitsap Sun — Christine Rolfes will be new Kitsap County commissioner, resign from Senate — State Sen. Christine Rolfes (D-Bainbridge Island) will join the Kitsap County Board of Commissioners following an appointment to the board. Rolfes said she planned to step down from her seat in the Senate later this summer, which would set off another appointment process to name a new senator to represent the 23rd District.
► From the WA State Standard — Lead state Senate budget writer will leave Legislature for local government — Sen. Christine Rolfes' move to the Kitsap County Commission will mean a new Senate Ways & Means chair in the next session.
► From the AP — Washington State Republican Party chair stepping down — Caleb Heimlich said Monday he is leaving the position.
► From the Seattle Times — Use WA capital gains tax bonanza on schools most in need of repairs (editorial) — State lawmakers must remain true to the law and refrain from ogling the hundreds of millions of unexpected dollars with designs on using it elsewhere.
---
NATIONAL

► From CNN — Actors union vote to authorize a strike next month, possibly joining writers — Members of the union representing television and film actors have voted to authorize a strike against major studios if a new contract isn't reached by the time their current deal ends on June 30. Members of the Screen Actors Guild — American Federation of Television and Radio Artists "voted 97.91% in favor of a strike authorization ahead of negotiations of the TV/Theatrical Contracts. More than 11,000 members of the WGA have been on strike for five weeks without any new negotiations being held in that time with the Alliance of Motion Picture and Television Producers. That management group negotiates on behalf of both traditional television and movie studios as well as streaming services.
► From the LA Times — A 'hot labor summer.' Hollywood unrest continues as actors approve strike vote — If actors go on strike they would join Hollywood's writers, who are entering their sixth week of a walkout.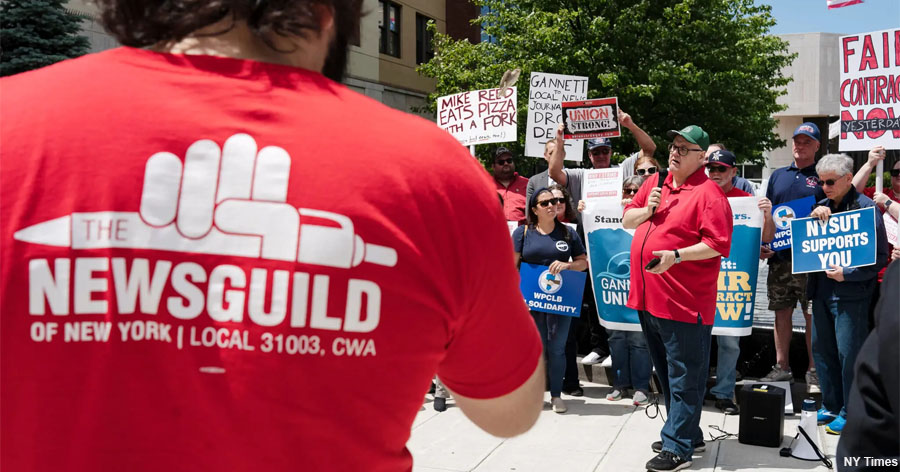 ► From the NY Times — Hundreds of Gannett journalists walk out — Hundreds of journalists for Gannett, the country's largest newspaper chain, walked off the job on Monday, accusing the company's chief executive of decimating its local newsrooms. The walkout included workers from about two dozen newsrooms, including The Palm Beach Post, The Arizona Republic and The Austin American-Statesman. The demonstrations were expected to continue on Tuesday for some newsrooms.
► From WKOW — TruStage workers suspend strike amid tentative agreement on priority issues — Workers at TruStage, formerly known as CUNA Mutual Group, suspended their strike and returned to work Monday. OPEIU Local 39 said that the union and TruStage representatives "tentatively agreed" on priority issues. About 450 workers began striking on May 19, citing unfair labor practices.
► From NBC News — Trapped at work: Immigrant health care workers can face harsh working conditions and $100,000 lawsuits for quitting — Hospitals and nursing homes have filled thousands of vacant positions with nurses and other health care workers recruited from abroad, who say they are bound in some instances by contracts that impose tens of thousands of dollars in penalties for leaving and threats of lawsuits for not paying.
► From NPR — Oklahoma Charter School Board approves nation's first publicly-funded religious school
---
EDITOR'S NOTE — And finally, The Entire Staff of The Stand is truly sad to share this story about someone who has been one of our favorite musical artists…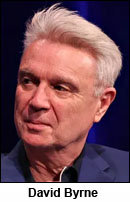 ► From HuffPost — David Byrne's history of avoiding unions dates back to the 1980s — David Byrne, the renowned singer and guitarist from the Talking Heads rock group, is locked in a contentious labor battle with Broadway's musicians union as he seeks to produce an unprecedented musical production without live music. Byrne's stance has surprised some connoisseurs of his music in famously union-friendly New York City. He is known as an advocate for investment in the arts, not least in New York City, where he lives. But according to news articles first resurfaced by HuffPost, Byrne has a history of seeking to avoid employing union members, who typically command more generous pay and benefits than their nonunion counterparts. He told reporters in 1986 that he had selected Texas to film his musical-comedy film, "True Stories," because of its status as a right-to-work state.
---
The Stand posts links to Washington state and national news of interest every weekday morning by 10 a.m.
Short URL: https://www.thestand.org/?p=117450
Posted by
David Groves
on Jun 6 2023. Filed under
DAILY LINKS
. You can follow any responses to this entry through the
RSS 2.0
. Both comments and pings are currently closed.