No Pride at Starbucks | Gig workers gain | VA > private hospitals
Wednesday, June 14, 2023
---
LOCAL
► From The Guardian — Starbucks Pride decorations removed because of new policy, workers say — Coffee giant Starbucks is caught up in a row with a labor union over claims that workers at some of its stores in the U.S. have been told they cannot put up Pride decorations this year. The dispute comes as a rightwing backlash against many American businesses sweeps across the US, with conservative activists and consumers attacking expressions of support for LGBTQ+ Americans.
► From KIRO — Starbucks workers accuse company of taking down Pride decorations — With Pride Month underway, Starbucks workers are accusing their company of taking down LGBTQ-themed decorations. Starbucks tells KIRO 7 it has not changed its policy, but the workers' union claims it's happening in 21 states.
The Stand (June 12) — The ad Starbucks doesn't want you to see (by Mike Andrew) — In addition to Starbucks Workers United, 23 other labor and community organizations signed on to the ad, including the Washington State Labor Council, AFL-CIO. The ad urges supporters of Starbucks workers to sign this petition telling the company's Board of Directors to "stop silencing queer workers."
► From the (Everett) Herald — USPS mum on plan to merge rural mail delivery hubs in Snohomish County — Postal workers in Snohomish, Granite Falls and Marysville say they've been told their post offices will soon no longer serve as delivery hubs and will only offer retail services. Mail distribution would be run out of Everett, according to a source.
---
THIS WASHINGTON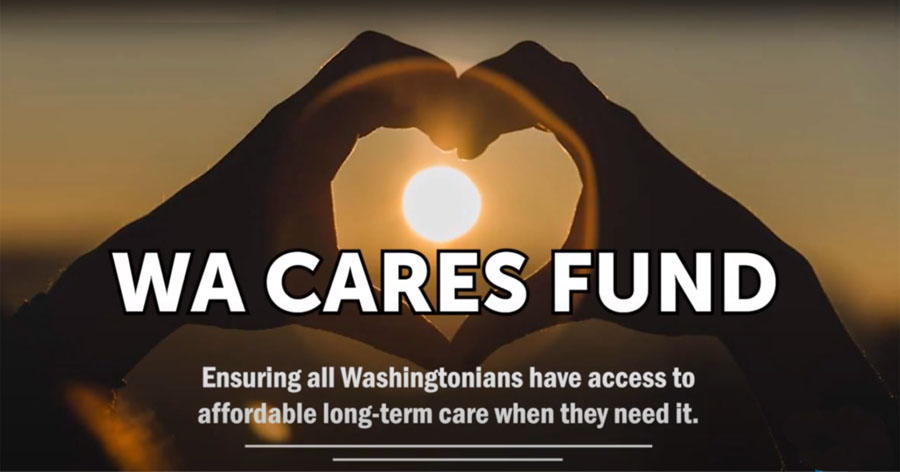 ► From the union-busting Columbian — WA Cares Fund lauded as valuable safety net — A first-of-its kind insurance program called WA Cares Fund aims to confront the current long-term care prices and relieve some of the financial burdens attached with caregiving. Starting July 1, Washington employees will begin to see small deductions from their paychecks — about 58 cents per $100. The subtractions will steam into the insurance fund, which will allow caregivers to access up to $36,500 over a lifetime for professional care, medical equipment and home safety evaluations — things often paid out of pocket.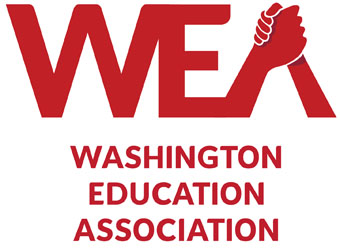 ► From the Cascadia Daily News — Bellingham to rehire paraeducators, teachers — Bellingham Public Schools will rehire paraeducators and teachers laid off last month, following the announcement of a $16 million budget deficit. Superintendent Greg Baker attributed the rehiring of staff to additional retirements and resignations of other staff members announced over the last few weeks. He also noted an increase in state funding for special education.
EDITOR'S NOTE — The Washington Education Association prioritized additional funding for Special Education in the 2023 legislative session, winning an additional $371 million. "It was a huge, sustained effort by WEA members and fellow public education advocates that won the (increase)," the WEA reports.
► From KING — Washington state to get over $370 million from opioid settlement distributions —  State Attorney General Bob Ferguson announced details around the settlement Monday morning, including that all 125 eligible local governments signed onto the resolution. Half of the money from the settlements will go to the eligible cities and counties, while the other half will go to the state. All money from the settlements must go toward opioid remediation.
---
AEROSPACE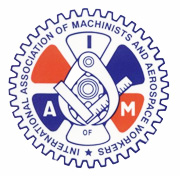 ► From KSN — Machinists rally outside Spirit AeroSystems, prepare for possible strike — Machinists union members rallied outside Spirit AeroSystems in Wichita, Kansas, on Tuesday afternoon. They are trying to gain support for a better contract and say they will strike if they do not get it. The current contract between the Machinists and Spirit AeroSystems expires in 10 days. The contract negotiations began on May 1.
► From the Seattle Times — Following April quality glitch, Boeing MAX deliveries bounce back in May — After discovery of a manufacturing quality defect cut deliveries of the 737 MAX in April to a low level, Boeing recovered well in May, delivering twice as many of the jets… Spirit told Boeing that a nonstandard manufacturing process had been used by a subcontractor to fabricate two of the eight heavy metal fittings that attach the MAX's vertical tailfin to the fuselage. That required all planes under assembly with this defect to be fixed, including taking the tail off those that had it installed already.
► From the PS Business Journal — How Boeing's 777X became mired in the MAX mess — Four years ago, Boeing was poised to unveil its next big thing — the 777X, that giant plane with the folding wings. But a lot has happened since 2019, and the jet maker has yet to reveal when it will restart work in Everett on the 777X.
---
THAT WASHINGTON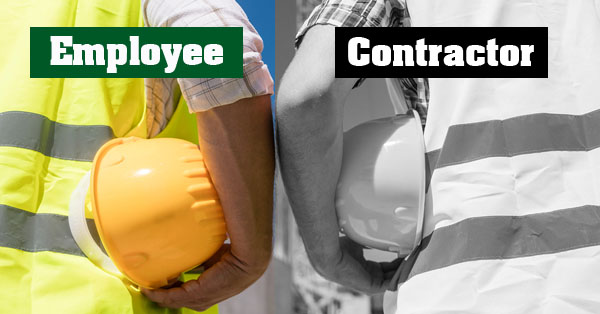 ► From the Washington Post — Gig workers could find it easier to unionize under new ruling — The National Labor Relations Board issued a new ruling Tuesday that makes it easier for Uber and Lyft drivers, construction workers, home health aides, and strippers to organize and join unions. Existing labor law extends the right to unionize only to workers with employee status, excluding independent contractors. Tuesday's board ruling broadens the factors considered in the federal government's test for determining a worker's status as an independent contractor or an employee.
► From the LA Times — With key Democratic senators undecided, Julie Su's bid for Labor secretary languishes — Su, who would be Biden's first Asian American Cabinet secretary, faces fierce GOP opposition and will need unanimous or near-unanimous support from the Senate Democratic caucus to win confirmation. But although Biden picked Su for the job in February, Sens. Mark Kelly (D-Ariz.), Joe Manchin III (D-W.Va.), Kyrsten Sinema (I-Ariz.) and Jon Tester (D-Mont.) have yet to make up their minds. Manchin, Sinema and Tester are up for reelection in 2024, raising the stakes of their decisions.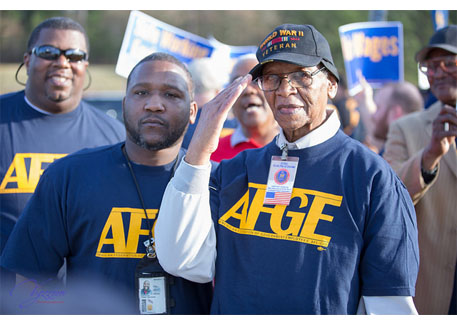 ► From NPR — VA hospitals are outperforming private hospitals, latest Medicare survey shows — A nationwide Medicare survey released today found that veterans rated Veterans Affairs hospitals higher than private health care facilities in all 10 categories of patient satisfaction. The VA takes care of about 9 million veterans at 1,255 facilities — the nation's largest integrated health care system. Despite many widely publicized scandals, VA health care has been consistently rated as competitive with private care in dozens of peer-reviewed articles.
► From the Washington Post — U.S. extends temporary protected status for more than 330,000 immigrants — The Biden administration said Tuesday that it will allow thousands of immigrants from El Salvador, Honduras, Nicaragua and Nepal living in the United States on temporary status to renew their work permits for 18 months, reversing a Trump-era directive that sought to revoke the humanitarian protections.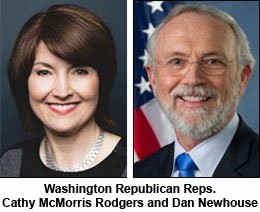 ► From HuffPost — After brinkmanship over debt, House GOP tees up potentially $1 trillion in tax cuts — Less than two weeks after the end of the debt limit fight that Republicans said they started because they worried about government red ink, House Republicans moved a step closer to possibly adding as much as a trillion dollars more in debt through tax cuts.
► From the Washington Post — Congress just cut IRS funding. It costs even more than we thought. (by Catherine Rampell and Youyou Zhou) — The White House and Congress recently agreed to claw back more than $20 billion earmarked for the Internal Revenue Service. This deal was, ostensibly, part of a grand bargain to reduce budget deficits. Unfortunately, it's likely to have the opposite effect. Every dollar available for auditing taxpayers generates many times that amount for government coffers — and the rate of return is especially astonishing for audits of the wealthiest Americans.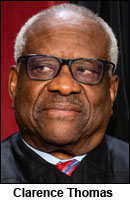 ► From the Spokesman-Review — Retired Washington judges call on Roberts to act on ethics — More than 90 retired Washington state Superior Court judges have signed a letter to U.S. Supreme Court Chief Justice John Roberts expressing "grave concerns" about revelations of ethical quagmires on the court and calling on him to take measures to preserve the court's integrity. In essence, the judges are calling on the Supreme Court – in the wake of reports detailing the gusher of lavish, secret gifts to Justice Clarence Thomas from a conservative megadonor, as well as the political conflicts of interest of his wife – to abide by the same standards as your average local judge.
---
NATIONAL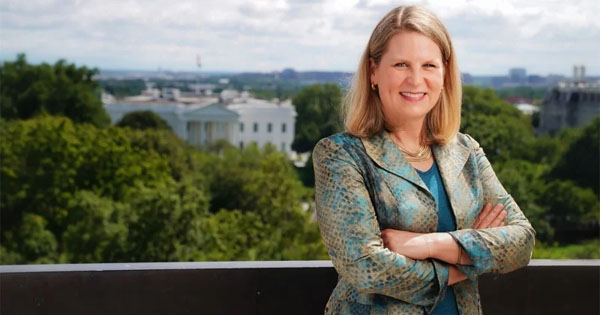 ► From Ms. Magazine — What's on the horizon for working women? (by Liz Shuler) — Women have always played an instrumental role in shaping the values of the labor movement but now, as we lead some of the most inspiring organizing campaigns in decades, it is clear that gender equity is essential to the future of our movement.
► From Maritime Executive — Port of LA calls disruptions 'minimal' as Labor Secretary enters talks — The Port of Los Angeles sought to downplay reports of disruptions in its monthly update saying operations are mostly normal and while experiencing sporadic labor shortages that the impact was "minimal" so far. They also highlighted that the Biden administration has quietly increased its efforts, speaking with both sides of the current contract negotiations, seeking to ensure the talks are moving forward with reports of a possible "cooling-off" period.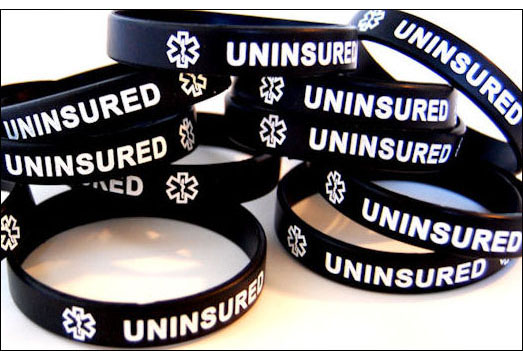 ► From Politico — Thousands mistakenly lose Medicaid in Arkansas: Is this America's future? — Some 140,000 people have lost their Medicaid in Arkansas since April, when the state began unwinding a pandemic-era program that allowed more than 1 million Arkansans to keep their health insurance even if they no longer qualified. As many as 15 million people, including 5 million children, are expected to lose Medicaid in the coming months in what will be one of the largest shifts in the nation's health care landscape since passage of the Affordable Care Act. While all states are removing people from their Medicaid rolls, several Republican-led states appear to be moving at breakneck speed and no state is moving as quickly as Arkansas, where Republican Gov. Sarah Huckabee Sanders has embraced her predecessor's plan to complete the work in about half the time other states are taking, an aim many fear will lead to eligible people mistakenly losing coverage.
► From the NY Times — Affordable housing woes paint a 'bleak picture' — Builders have been stymied since the pandemic by higher costs for materials and labor, stricter lending practices, rising interest rates and supply chain hiccups. The uncertainty threatens to further slow the process of building affordable homes. So many developments have been sidetracked or delayed that some experts expect a "production cliff" to hit in a year or so, meaning fewer new homes coming onto the market.
---
INTERNATIONAL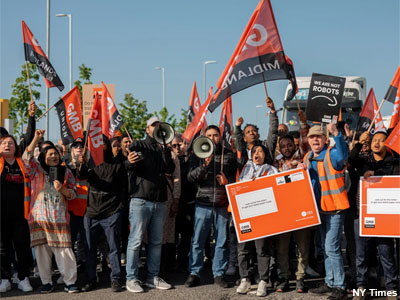 ► From the NY Times — At a British Amazon warehouse, a union bid surges, then stalls — In Coventry, hundreds of Amazon workers have joined a nationwide union, held formal strikes and pushed to have Amazon recognize the union so they can take part in collective bargaining. If this effort succeeds, it will be the first recognized union at an Amazon facility in Britain. But union organizing efforts can take years, and the campaign in Coventry suffered a major setback last week when the union withdrew its application for recognition just weeks after it was submitted. It accused Amazon of "dirty tricks" by hiring over 1,000 new employees, a move that significantly shrank the share of union members at that site to under 50 percent, a crucial threshold.
► From NPR — International screenwriters organize 'Day of Solidarity' supporting Hollywood writers — Screenwriters in 35 countries across the globe are staging a public show of support for their counterparts involved in the Writers Guild of America strike. "Screenwriters Everywhere: International Day of Solidarity," a global event scheduled to take place on June 14 in nations as diverse as Bulgaria and South Korea, includes rallies, social media campaigns and picketing outside local Alliance of Motion Picture and Television Producers member offices.
---
The Stand posts links to Washington state and national news of interest every weekday morning by 10 a.m.
Short URL: https://www.thestand.org/?p=117642
Posted by
David Groves
on Jun 14 2023. Filed under
DAILY LINKS
. You can follow any responses to this entry through the
RSS 2.0
. Both comments and pings are currently closed.