Su steps up | GOP: No Social Security 'til you're 69 | Hot labor summer
Thursday, June 15, 2023
---
LONGSHORE DEAL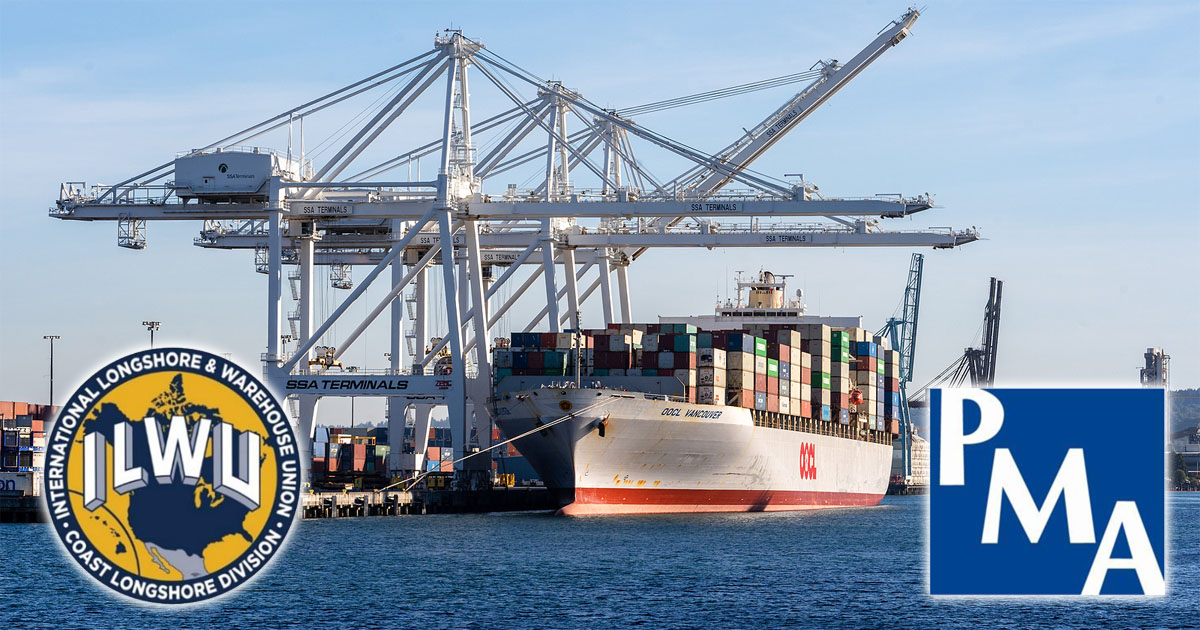 ► From the Seattle Times — West Coast dockworkers strike tentative contract averting shutdown — Unionized West Coast dockworkers and their employers have reached a tentative agreement on a six-year contract, allaying concerns of a broad shutdown. The Pacific Maritime Association, which represents shipping lines and terminal operators in negotiations with the International Longshoremen and Warehouse Union, said Wednesday evening that the agreement covers workers at all 29 West Coast ports, which would include Seattle and Tacoma.
TODAY at The Stand — ILWU, PMA announce tentative agreement — Acting Labor Secretary Julie Su played a key role in helping reach the 6-year deal, which now goes to members for ratification.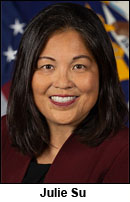 ► From the Hill — Biden praises Su for role in reaching labor agreement at West Coast ports — President Biden late Wednesday credited acting Labor Secretary Julie Su for helping broker a tentative agreement between shippers and West Coast dockworkers, offering praise for Su amid a tense fight over her confirmation to the role. Biden thanked Su for her involvement in talks between the parties, saying she "used her deep experience and judgment to keep the parties talking, working with them to reach an agreement after a long and sometimes acrimonious negotiation."
► From the Washington Post — Canadian port workers authorize strike in near-unanimous vote — The decision could lead to 7,200 dockworkers going on strike as soon as June 24.
---
LOCAL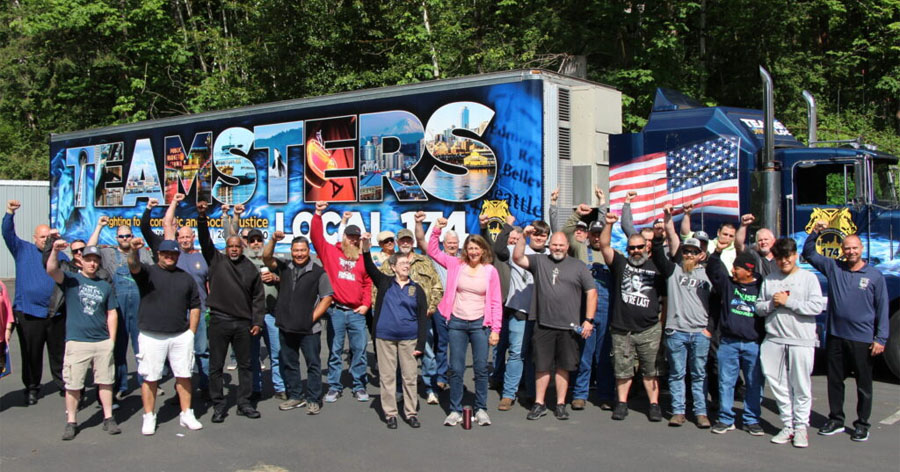 ► From Teamsters 174 — Concrete strike threat looms over Seattle-area construction industry again as Corliss Resources drivers vote to strike — More than seven months after voting to organize with Teamsters Local 174, a group of over 50 concrete mixer drivers at Corliss Resources have now voted to authorize a strike against their employer. The strike vote is in response to the glacially slow pace of negotiations for a first contract, with Corliss management only agreeing to meet with the union six times over the past seven months.
SEE MORE coverage from the P.S. Business Journal.
► From the union-busting Columbian — Evergreen Public Schools teachers rally amid contract negotiations — The Evergreen Education Association staged a rally outside Evergreen Public Schools headquarters Tuesday evening, saying district leaders have been unreceptive to reports of improper working conditions and safety concerns as the district navigates a shortage of support staff.
► From the P.S. Business Journal — Kroger, Albertsons combine for dominant share of Northwest, study shows — The two companies in the midst of a $24.6 billion merger hold at least 56.7% combined of the market share in a five-state area in the Northwest, according to a new report from a data analytics firm.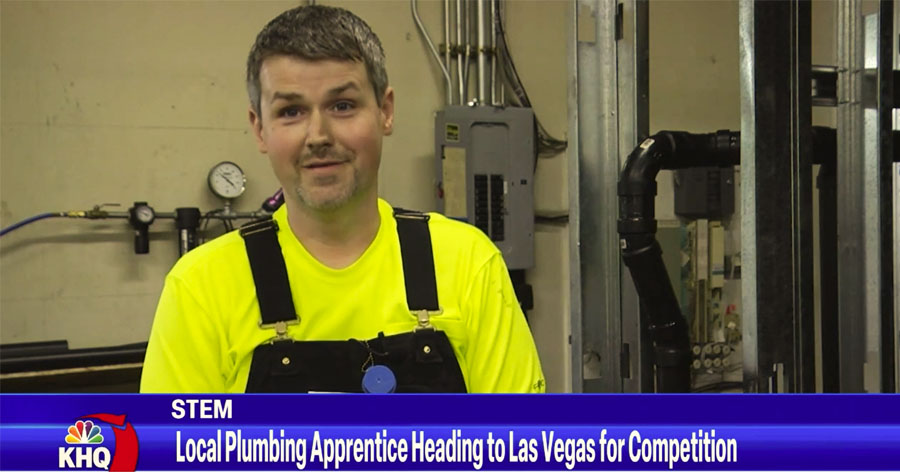 ► From KHQ — Spokane plumbing apprentice heads to Las Vegas for trades competition — Spokane plumber Blake Cooper won the UA Washington Pipe Trades competition, which now sends him to the regional competition in Las Vegas.
The Stand (May 19) — UA pipe trades' apprenticeship playoffs produce champions
► From KOMO — Seattle leaders select Climate Pledge Arena developers to tear down, rebuild Memorial Stadium — The city of Seattle and Seattle Public Schools have selected the One Roof Partnership, made up of the One Roof Foundation, the Seattle Kraken, and the Oak View Group, to tear down and renovate Memorial Stadium with the hope of completing the project in time for the 2026 World Cup, pending a final agreement of financial terms.
---
SOUTH OF THE BORDER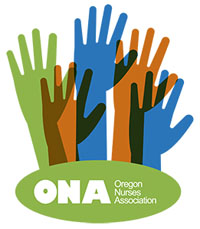 ► From the OPB — Providence nurses in Portland and Seaside plan 5-day strike starting Monday — Portland could be on the brink of its first hospital strike in more than 20 years. About 1,800 Providence nurses represented by the Oregon Nurses Association — many of them based in Portland — plan to strike and the health system is bringing in temporary staff starting next Monday. Contract negotiations broke down for nurses in three units: Providence Portland Medical Center, Providence Seaside Hospital, and Providence Home Health and Hospice. Providence responded to the strike notice by canceling the remaining bargaining sessions.
---
THIS WASHINGTON



► From the Seattle Times — WA renters need to earn twice the minimum wage to afford rent — At $15.74, Washington has one of the highest minimum wages in the nation. Yet it takes nearly double that wage to afford a one-bedroom apartment in the state without draining income needed for other essentials, such as child care, groceries, transportation and savings.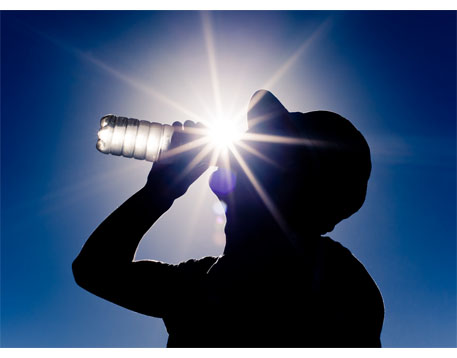 ► From Crosscut — Washington employers push back on new worker heat-protection rules — Newly proposed heat-protection rules would establish a lower, year-round threshold of 80 degrees Fahrenheit for enforcing these practices and also introduce a "buddy system" that pairs workers to watch each other for signs of heat-related illness. The rules would apply to any employer with workers in an "outdoor environment" from fruit pickers to construction workers to restaurant patio servers. State officials plan to put those new permanent rules into effect as soon as this month. Farm owners and worker advocates have both voiced concerns about who would bear responsibility for monitoring working conditions.
The Stand (March 27) — L&I proposes permanent rules to protect workers from heat
► From the WA State Standard — Washington's bold new abortion protections in spotlight at White House — State Sens. Manka Dhingra and Patty Kuderer and Reps. Drew Hansen and My-Linh Thai will head to the White House on Thursday to share how Washington established itself as a haven for those seeking abortions since the Supreme Court's Dobbs decision a year ago.
---
THAT WASHINGTON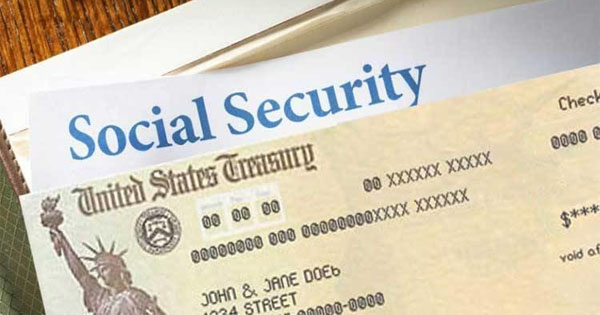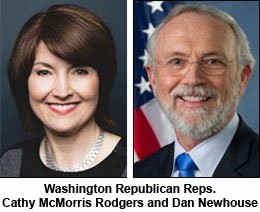 ► From Roll Call —  Conservatives' budget plan renews battle over seniors' benefits — The largest bloc of House conservatives offered up a fiscal blueprint Wednesday that promises to balance the federal budget in seven years, make GOP tax cuts permanent, and slash domestic spending. The plan offered by the 175-member Republican Study Committee would gradually raise the age at which future retirees can start claiming full Social Security benefits from 67 to 69. The document also proposes a "premium support" plan that would subsidize private insurance options that compete with traditional Medicare.
EDITOR'S NOTE — Washington's Republican Reps. Cathy McMorris Rodgers and Dan Newhouse are both members of the group proposing these cuts in your earned benefits.
► From the Hill — Shutdown odds grow amid GOP infighting — The decision by House Republicans to write spending bills below the caps established in this month's bipartisan debt ceiling deal sets the stage for a clash with Democrats in the Senate and White House — and heightens the odds of a government shutdown later in the year.
► From the AFL-CIO — Federal Reserve finally does the right thing for working people — AFL-CIO President Liz Shuler:
"The Federal Reserve's decision today not to raise interest rates was the right call for working people. For more than a year, the Fed has raised interest rates without fully considering the root causes of the current inflation. The bottom line is that increased employment and better wages for workers are not causing inflation. Record corporate profits achieved through companies' price gouging working people and choosing their shareholders over their customers is what is responsible. The war in Ukraine, the impacts of climate change and a weakened supply chain are to blame. Inflation is not an excuse to roll back job and wage growth, risk a recession and put millions out of work.

"Continually raising interest rates without taking time to evaluate the effects of increased rates has been the wrong practice. It forces working people to choose between their mortgages and their meals. We support the Federal Reserve's decision today and hope this signals a new direction moving forward. Working people shouldn't be punished for simply doing what's necessary to support their families."
► From Jacobin — Vance has weakened his rail safety bill at lobbyists' request — Sen. J.D. Vance (R-Ohio) quietly amended his rail safety bill to allow the same unsafe tank cars that leaked chemicals in East Palestine, Ohio, to continue circulating through U.S. cities until as late as 2028, just as rail and chemical lobbies asked.
► From the LA Times — Merck says it's being 'coerced' into negotiating its drug prices with Medicare. That's nonsense. (by Michael Hiltzik) — Forget all the heavy breathing in its lawsuit about constitutional rights and the government's "commandeering" of the valiant work of drug researchers. It's all about money. Merck and the rest of Big Pharma just want to hold on to every cent they can, their patients be damned.
---
NATIONAL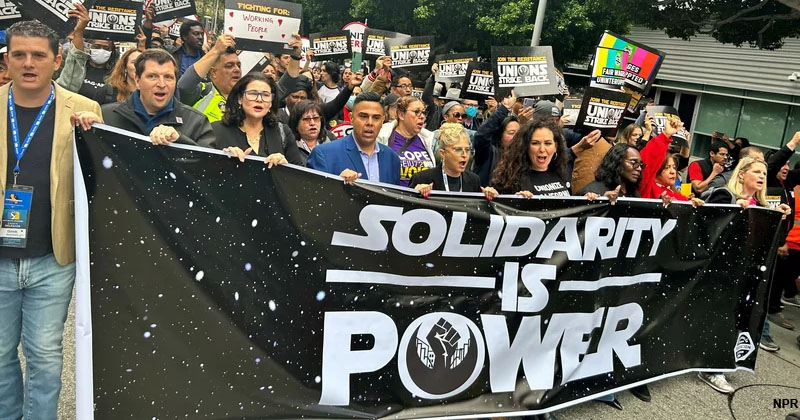 ► From NPR — 'It's gonna be a hot labor summer:' Unionized workers show up for striking writers — Film and TV writers are now in their seventh week on strike against the Hollywood studios. Actors negotiating their own new contract with the studios as members of the union SAG-AFTRA may also go on strike soon, which would shut down productions entirely. The writers' fight for better pay and protections in the streaming economy is resonating with labor movements beyond Hollywood and beginning to unite workers across industries.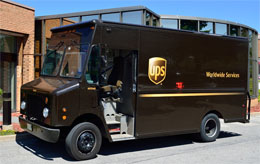 ► From the Washington Post — UPS workers reach tentative deal to get air conditioning in new trucks — UPS and leaders of the Teamsters union, which represents 340,000 UPS employees, have reached a tentative deal to equip delivery vehicles with fans and heat shields and to guarantee air conditioning in newly purchased trucks, days before a strike authorization vote concludes. The parties are also negotiating other issues, and contract bargaining was continuing Wednesday, the Teamsters said.
► From Reuters — United Air expects new pilot offer to add over $8 billion in costs — United Airlines Holdings Inc. is offering its pilots a contract in excess of $8 billion in cumulative increases in pay and benefits over four years, in possibly the richest labor deal by a major American carrier, if ratified by the union. The move comes at a time when pilots in North America are pushing for better pay and working conditions in their talks with company managements over new employment contracts.
► From Jacobin — 1,400 Pennsylvania locomotive manufacturing workers are on the verge of a strike — Workers at the Erie train manufacturing complex Wabtec are poised to walk off the job should they decide the company's contract offer is insufficient. One of their main priorities is a rarity for U.S. unions: the right to strike over grievances.
► From Fast Company — A rare union vote could reshape the architecture industry — Some 350 employees at the U.S. studios of international architecture and design firm Snøhetta are now deciding whether to form a labor union. It would be only the second private sector architecture firm in the U.S. to unionize.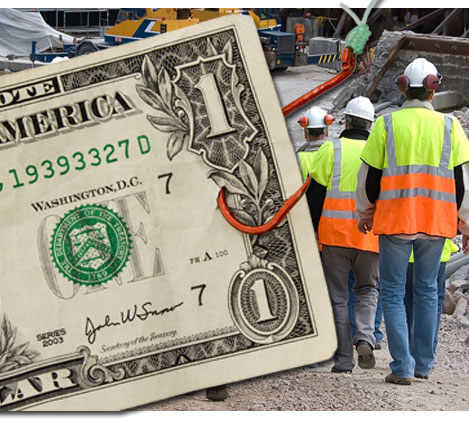 ► From the Guardian — 'I have not seen one cent': Billions stolen in wage theft from U.S. workers — Workers in the U.S. have an estimated $50 billion-plus stolen from them every year, according to the Economic Policy Institute, surpassing all robberies, burglaries and motor vehicle thefts combined. The majority of these stolen wages are never recovered by workers. Wage theft disproportionately affects lower-wage workers, women, people of color, and immigrant workers, and negatively affects local economies and tax revenues.
► From the Washington Post — Nearly 6 in 10 Americans report problems with their health coverage — Nearly 6 in 10 Americans report experiencing at least one problem with their health insurance in the past year, ranging from denied claims to difficulties finding an in-network doctor.
► From the Wall St. Journal — USPS's search for savings brings riskier drivers — The agency's new strategy of using freight brokers to cut its rates for long-haul trucking raises questions about highway safety.
► From the Washington Post — Reddit followed Goodwill's playbook. Now Redditors are on strike. (by Megan McArdle) — Unless you're an avid Redditor, the reason for the fight is probably less interesting than who is waging it — because Reddit relies on volunteer moderators who are estimated to provide millions of dollars' worth of free labor. By withholding that labor, they are not just protesting corporate overreach but also vividly demonstrating the risky strategy at the core of every social media business.
---
The Stand posts links to Washington state and national news of interest every weekday morning by 10 a.m.
Short URL: https://www.thestand.org/?p=117677
Posted by
David Groves
on Jun 15 2023. Filed under
DAILY LINKS
. You can follow any responses to this entry through the
RSS 2.0
. Both comments and pings are currently closed.