UW contracts ratified | Spirit Machinists vote to strike | Water's optional
Thursday, June 22, 2023
---
LOCAL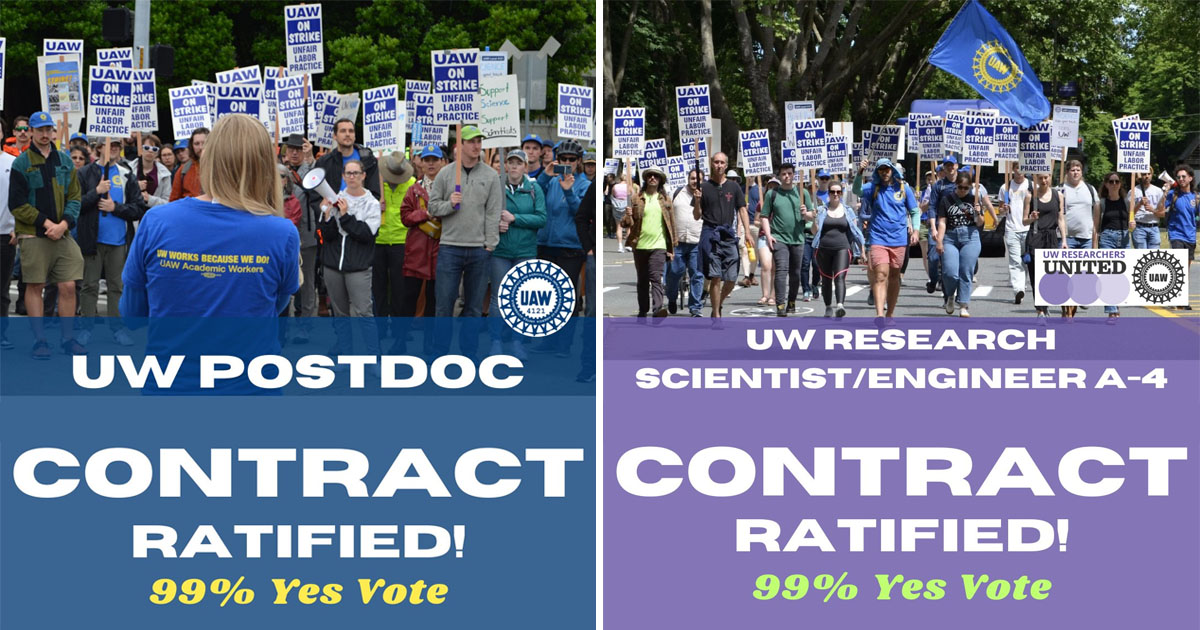 ► From the Seattle Times — UW researchers, engineers, postdocs ratify contracts, end strike — Two contracts were overwhelmingly ratified by University of Washington researchers, engineers and postdoctoral scholars on Wednesday, ending a nine-day strike. Ninety-nine percent of members in both the researchers and engineer's unit and the postdoc unit voted for the tentative agreements reached last week. The new contracts include major gains to pay and working conditions centered on the needs of the most vulnerable and lowest-paid members in both groups. For research scientists and engineers, the agreement includes a 33% increase to the minimum pay over the life of the contract, which ends in 2026, and future wage increases that keep up with the cost of living.
EDITOR'S NOTE — Ready for a raise? Get more information about how you can join together with co-workers and negotiate a fair return for your hard work. Or go ahead and contact a union organizer today!
► From KOMO — Good Samaritan Hospital nurses vote to strike for better patient care, fair contracts — Nurses overwhelmingly voted to strike late Wednesday night for better workplace conditions at MultiCare Good Samaritan Hospital in Puyallup. They want a new contract between the Washington State Nurses Association and the hospital to address what they feel are major workplace issues.
TODAY at The Stand — 'I will fight to the end to keep my patients safe' — MultiCare Good Samaritan Hospital nurses vote to strike over staffing and dedicated break nurses.
► From the Seattle Times — Starbucks broke labor law at shuttered Seattle store, NLRB says — The nation's top labor body ruled Tuesday Starbucks broke the law in handling labor issues at a now-shuttered Starbucks store on Capitol Hill. Starbucks violated fair labor practices by telling an employee they couldn't testify at an NLRB hearing without securing shifts and by prohibiting union activities during company-paid breaks, according to the National Labor Relations Board ruling. Employees of the store at Broadway East and Denny Way were the first in Seattle to unionize in December 2021.
► From KNKX — Attorney Jorge Barón and the NWIRP prepare for new chapters — The Northwest Immigrant Rights Project names a new executive director as Jorge Barón exits after 15 years.
---
AEROSPACE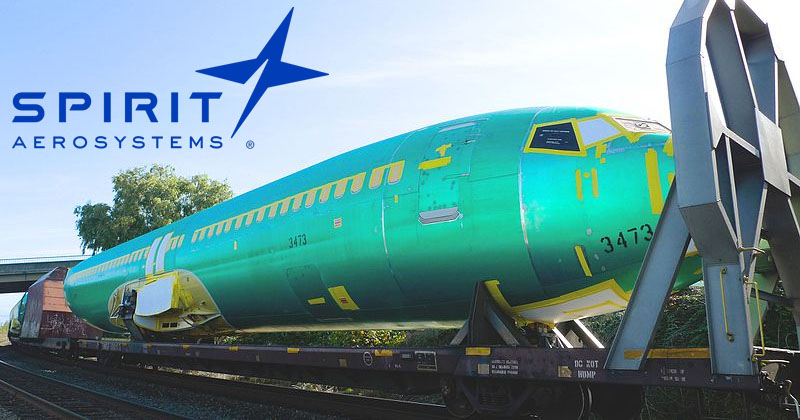 ► From Reuters — Spirit AeroSystems to halt work at Wichita plant as union votes to strike — Spirit AeroSystems on Thursday will suspend factory production at its plant in Wichita, Kansas, the company said, after workers rejected a proposed four-year deal and announced a strike to begin this Saturday, June 24. Spirit is one of the most consequential suppliers for aerospace heavyweights Boeing and Airbus, with the Wichita site making the entire fuselage of Boeing's best-selling 737 MAX narrowbody jet and the forward section of most of its other aircraft. IAM said 79% of workers voted to reject the contract and 85% voted to strike. In a statement, IAM said:
"The IAM's dedicated and hardworking membership at Spirit AeroSystems has worked without fail during tumultuous times, including a pandemic that saw everything grind to a halt. Most of our members have concluded that the company's offer is unacceptable."
MORE coverage from the Wichita Eagle.
► From the Seattle Times — Machinist strike at Spirit in Wichita could shut down Boeing production — Production of new jets in Everett and Renton will quickly halt if the strike lasts more than a few days. That risks another major setback for the 737 MAX and 787 programs that have endured repeated halts recently due to quality defects. Mechanics in the Seattle area may have to transfer to repairing the store of undelivered 787 and MAX airplanes stuck in inventory due to quality defects.
► From Reuters — Smaller aerospace suppliers scramble for titanium, workers in shadow of travel boom — Labor shortages and delays along the supply chain are expected to remain a key concern for planemakers and large suppliers for more than a year.
---
THIS WASHINGTON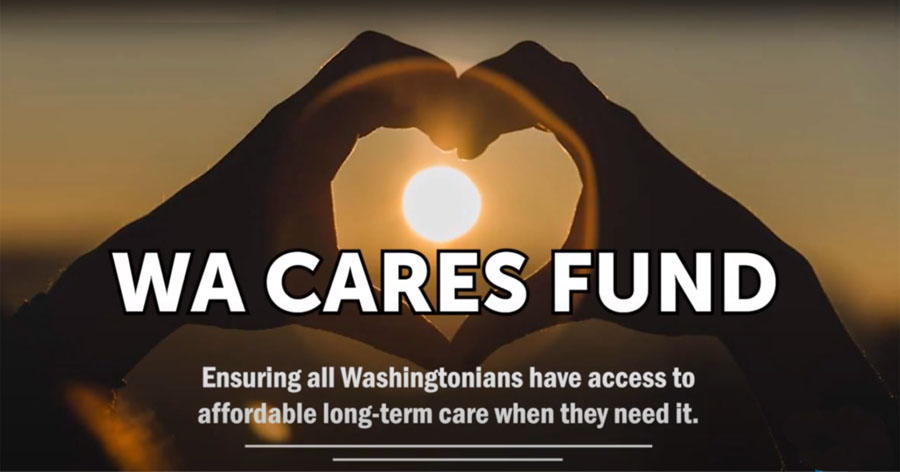 ► From the Spokesman-Review — As long-term care needs grow, WA Cares offers long-term solution for working Washingtonians (by Ben Veghte) — Most Americans will need some form of long-term care, and as our population ages and the caregiver shortage worsens, this need will only grow. Yet most people do not have, cannot afford, or do not qualify for private long-term care insurance. Without WA Cares, people who need care are forced to pay for everything out of pocket and often spend down their life savings to just $2,000 to qualify for Medicaid. Washington state created WA Cares as a first step toward a real solution. With a modest premium, working Washingtonians will now have an affordable way to access care when they need it, including in-home care, a paid family caregiver, home modifications, meal delivery, transportation and more.
► From KING 5 — Average cost for childcare in Washington estimated to be $14,355 — A recently released report says average childcare costs are $2,831 more expensive than estimated UW tuition for the upcoming school year: $14,355 to $11,524.
---
THAT WASHINGTON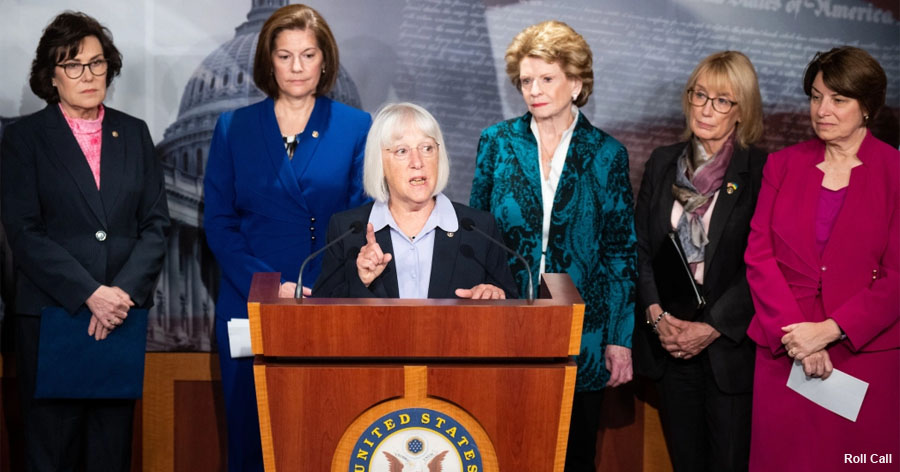 ► From Roll Call — Dobbs anniversary finds Democrats still on offense on abortion policy — Democrats believe they are clearly on offense this week ahead of Saturday's anniversary of the Supreme Court decision that overturned Roe v. Wade. "Last November, in every single place abortion rights were on the ballot, abortion rights won. Americans do not want politicians making health care decisions for them, and they want their fundamental rights and freedoms to be protected, not taken away," Washington Sen. Patty Murray, the president pro tempore, said at a Wednesday morning news conference flanked by Majority Leader Charles E. Schumer and Democratic women senators.
The Stand (June 24, 2022) — WSLC decries overturning of Roe v. Wade
The Stand (June 27, 2022) — Amid attacks on abortion rights, unions must fight back (by Shaunie Wheeler James and Cherika Carter) — We have the tools to transform protests into concrete actions defending bodily autonomy.
► From The Hill — House fails to overturn Biden veto in GOP effort to cancel student debt relief — House Republicans were not able to convince the two-thirds majority they needed to overturn President Biden's veto of a resolution that would have shot down his proposal to cancel up to $20,000 of a borrower's student debt.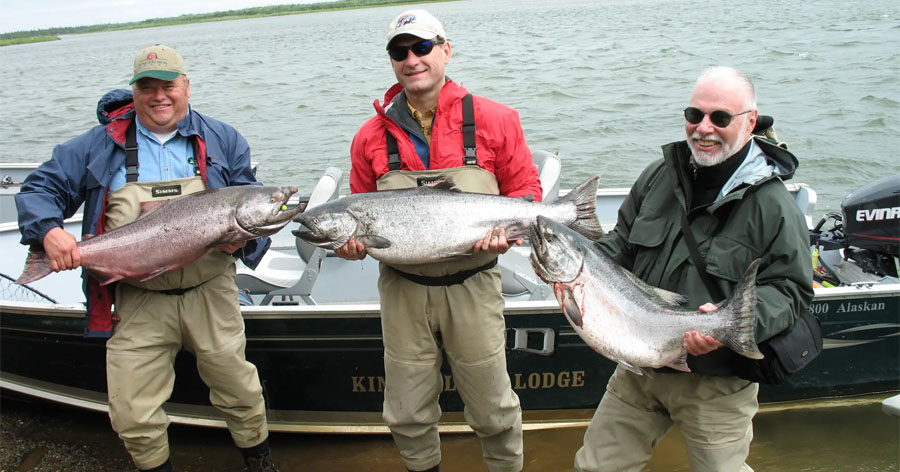 ► From The Hill — Alito caught in crosshairs of latest Supreme Court scandal — Samuel Alito has become the latest Supreme Court justice to face an ethics firestorm, adding to a stream of controversies at the high court about luxury trips and recusals. The conservative justice admitted that he accepted a seat on the private plane paid for by billionaire hedge fund owner Paul Singer, a major Republican donor, and later participated in several cases in which a subsidiary of Singer's fund was a party.
The Stand (June 21) — Supreme Court's ethical lapses are a call to action — Justices' inappropriate coziness with billionaire benefactors is another reminder of what's at stake in re-election of President Biden.
► From the Washington Post — Sam Alito and his fishy Alaskan getaway (by Ruth Marcus) — The entitlement. The hubris. The tone-deafness about how accepting these perks is perceived by ordinary people who believe judges are neutral umpires just calling balls and strikes. This is not a partisan issue. Unethical behavior is unethical no matter who commits it, and it does the institution a dangerous disservice to pretend otherwise.
---
NATIONAL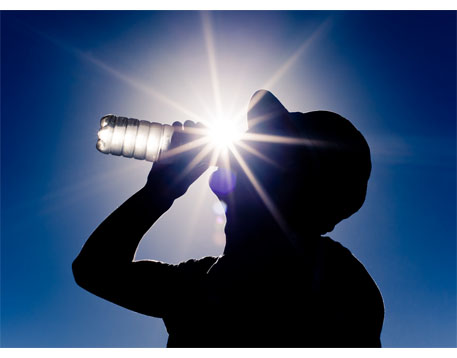 ► From Stateline — Many states decline to require water breaks for outdoor workers in extreme heat — Even as summer temperatures soar and states wrangle with protecting outdoor workers from extreme heat, Texas last week enacted a law that axes city rules mandating water and shade breaks for construction workers. A 2021 investigation by NPR and Columbia Journalism Investigations found nearly 400 workers had died of environmental heat exposure in the previous decade, with Hispanic workers — who make up much of the nation's farm and construction workforce — disproportionately affected. Climate change has brought more days of extreme heat each year on average, and scientists say that number will grow. Yet only three states — California, Oregon and Washington — require heat breaks for outdoor workers.
The Stand (March 27) — L&I proposes permanent rules to protect workers from heat
► From the AP — Hollywood writers at rally say they'll win as strike reaches 50 days — Fifty days into a strike with no end in sight, about 1,000 Hollywood writers and their supporters marched and rallied in Los Angeles for a new contract with studios that includes payment guarantees and job security.
► From the LA Times — A Teamsters strike against UPS could remake the union movement for the better (by Michael Hiltzik) — It would demonstrate that workers have truly gained leverage over employers after three pandemic years and a year of inflation fueled by corporate profiteering. It could also demonstrate the value of union solidarity in the face of determined resistance by employers. But make no mistake: If there's a strike, it will be because UPS management wanted it to happen.
► From WTTW — Museum of Science and Industry workers vote to unionize part of a recent wave in Chicago — This past weekend, many workers at the Museum of Science and Industry voted to unionize. According to unofficial results released by AFSCME, nearly three quarters of employees who voted cast a ballot in favor of representation. "We're really just trying to make the museum a better place," said Margy LaFreniere of Museum of Science and Industry Workers United, which AFSCME says will now represent about 140 employees.
EDITOR'S NOTE — Meanwhile in Tacoma…
The Stand (May 16) — Tacoma Art Museum board opts for more union-busting
► From ABC News — Apple engaged in 'coercive' interviews and other anti-union tactics at New York store, judge rules — A U.S. labor board judge has ruled that Apple illegally subjected employees to "coercive" interviews and interfered with distribution of union leaflets at a New York City Apple Store.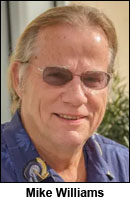 ► From the Tallahassee Democrat — Mike Williams, Florida's relentless labor organizer, dies at 72 — Mike Williams, president of the Florida AFL-CIO, died in an apparent water-related incident at his St. Marks home. Williams, 72, was an electrician by trade and rose to the presidency for a federation of 500 labor unions in 2009. He had served as the business manager for the IBEW Jacksonville local, and then as president of the Florida Building Trades Council.
---
The Stand posts links to Washington state and national news of interest every weekday morning by 10 a.m.
Short URL: https://www.thestand.org/?p=117876
Posted by
David Groves
on Jun 22 2023. Filed under
DAILY LINKS
. You can follow any responses to this entry through the
RSS 2.0
. Both comments and pings are currently closed.