Watch your six | What's up, DOC? | Radioactive river | Stand By Me
Friday, June 30, 2023
---
SUPREME COURT



► BREAKING from the AP — Supreme Court rejects Biden's plan to wipe away $400 billion in student loans — A sharply divided Supreme Court ruled Friday that the Biden administration overstepped its authority in trying to cancel or reduce student loans for millions of Americans. The 6-3 decision, with conservative justices in the majority, effectively killed the $400 billion plan, announced by President Joe Biden last year, and left borrowers on the hook for repayments that are expected to resume by late summer.
► BREAKING from the AP — Supreme Court rules for a designer who doesn't want to make wedding websites for gay couples — In a defeat for gay rights, the Supreme Court's conservative majority ruled Friday that a Christian graphic artist who wants to design wedding websites can refuse to work with same-sex couples. The court ruled 6-3 for designer Lorie Smith despite a Colorado law that bars discrimination based on sexual orientation, race, gender and other characteristics. Smith had argued that the law violates her free speech rights. In her dissent, Justice Sonia Sotomayor wrote:
"Today, the Court, for the first time in its history, grants a business open to the public a constitutional right to refuse to serve members of a protected class."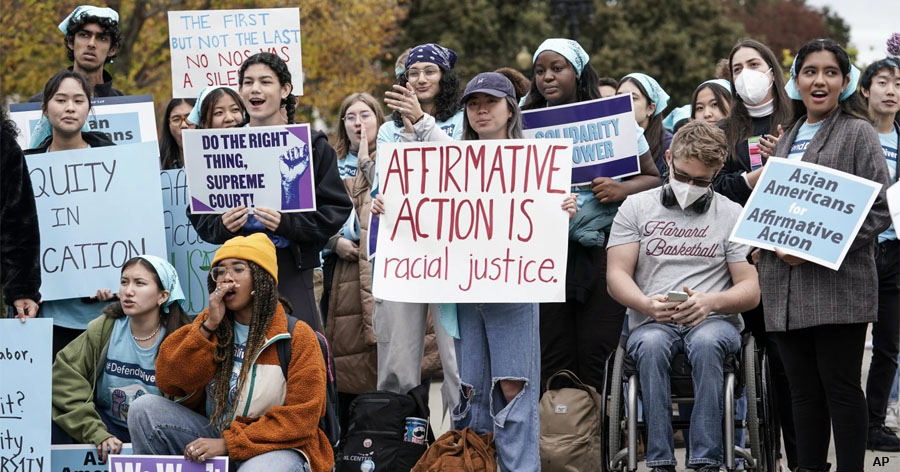 ► From CNN — Supreme Court guts affirmative action in college admissions — The Supreme Court says colleges and universities can no longer take race into consideration as a specific basis for granting admission, a landmark decision overturning long-standing precedent that has benefited Black and Latino students in higher education.
The Stand (June 29) — WSLC, AFL-CIO vow to continue fight for equitable opportunity
► From the Washington Post — Court tosses nearly 50 years of progress on racial equity (editorial)
► From Politico — 'This is not a normal court': Biden blasts affirmative action ruling
► From The Hill — Kamala Harris: Jackson's dissent is one of 'most brilliant' ever
► From The Guardian — 'A tragedy for us all': Ketanji Jackson's impassioned affirmative action dissent — "Our country has never been colorblind. Given the lengthy history of state-sponsored race-based preferences in America, to say that anyone is now victimized if a college considers whether that legacy of discrimination has unequally advantaged its applicants fails to acknowledge the well-documented "intergenerational transmission of inequality" that still plagues our citizenry. It is that inequality that admissions programs such as UNC's help to address, to the benefit of us all. Because the majority's judgment stunts that progress without any basis in law, history, logic, or justice, I dissent. … Turning back the clock, the Court indulges those who either do not know our Nation's history or long to repeat it. Simply put, the race-blind admissions stance the Court mandates from this day forward is unmoored from critical real-life circumstances. Thus, the Court's meddling not only arrests the noble generational project that America's universities are attempting, it also launches, in effect, a dismally misinformed sociological experiment."
► From HuffPost — 'The bunker, not the boardroom': Supreme Court ruling permits affirmative action for military academies — Liberal justices challenged their conservative colleagues for acknowledging the value of race-conscious policies in some contexts but not broadly.
► From the union-busting Columbian — Local legislators and educators condemn Supreme Court affirmative action ruling — Gov. Jay Inslee, Sen. Patty Murray and other Washington lawmakers said Thursday's Supreme Court ruling on affirmative action ignores decades of precedent and slows steps toward racial equality.
► From KUOW — What does SCOTUS' ruling against affirmative action mean for WA? — Here in Washington, the use of affirmative action in public universities has been illegal since 1998, when voters approved Initiative 200. But Thursday's ruling would bar both public and private higher education institutions from considering race when deciding between equally qualified applicants for admission. It's expected to cause massive upheaval in college admissions across the nation.
► From NPR — With affirmative action gutted for college, race-conscious work programs may be next — Though the opinion focuses on higher education, some legal experts say it could lead to changes in commonplace workplace initiatives like diversity, equity and inclusion programs and environmental, social and governance commitments.
The Stand (June 21) — Supreme Court's ethical lapses are a call to action — Justices' inappropriate coziness with billionaire benefactors is another reminder of what's at stake in re-election of President Biden.
---
THAT WASHINGTON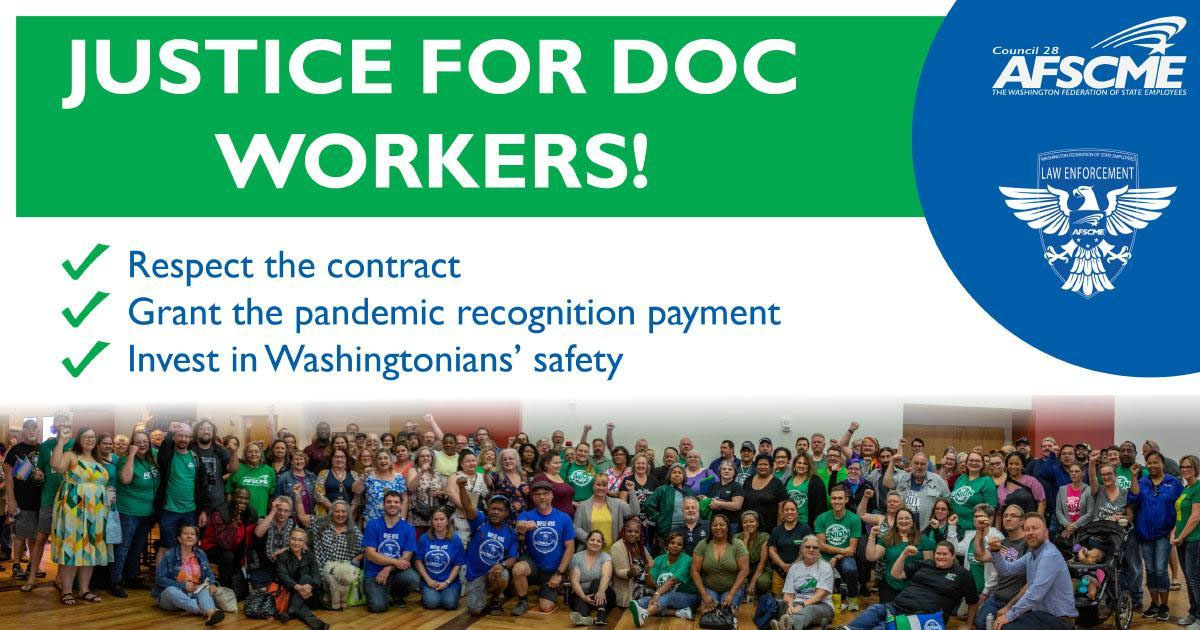 ► From the Seattle Times — WA DOC workers say they were wrongfully excluded from $1K pandemic bonuses — Most state workers can expect a $1,000 bonus in July for staying on at their jobs, but one group of workers at the Department of Corrections says they have been wrongfully excluded from getting it. The Washington Federation of State Employees says the agency is refusing to pay 1,200 DOC workers the $1,000 "recognition and retention" bonus.
The Stand (June 29) — Support WFSE members who are being denied bonuses by DOC
TAKE A STAND — Please sign a letter of support for WFSE-represented DOC workers urging the agency to honor the contract and pay them the $1,000 Recognition and Retention Lump Sum bonus that they are owed.
---
AEROSPACE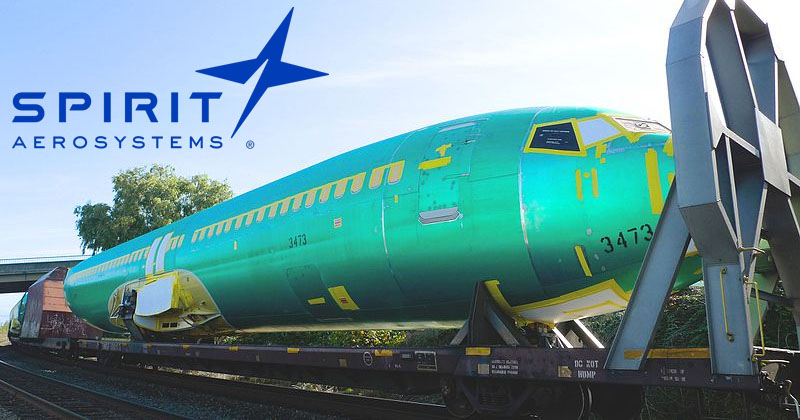 ► From the Wichita Eagle — 'They accept our demands': Machinists approve Spirit AeroSystems contract, end strike — Machinists have approved a four-year contract with Spirit AeroSystems, bringing six days of picketing to an end and allowing the Wichita-based aerostructures giant to resume production by Wednesday. "The newly ratified contract includes significant improvements over the previously rejected contract in wages, prescription drug coverage, and overtime rules," the International Association of Machinists and Aerospace Workers said in a statement. Sixty-three percent of voting members approved the contract, which preserves existing healthcare benefits, guarantees a 20% wage increase over four years and eliminates mandatory overtime work on weekends.
---
LOCAL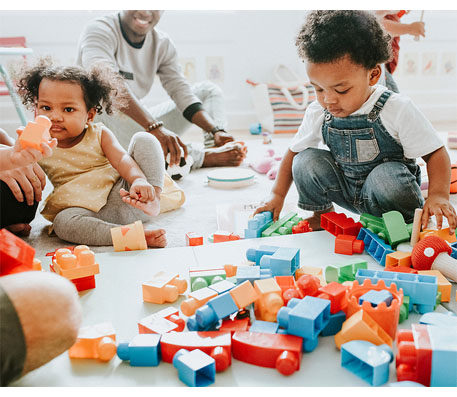 ► From KXLY — New program aims to add more child care professionals to workforce — The Spokane Workforce Council has partnered with Spokane Falls Community College and the county to offer a new childcare basics certification program. It's a part of the Reconnect to Work Childcare Impact program which has been in the works since last fall. It's focused on assisting parents trying to make workforce transitions but are dealing with the burden of child care costs.
The Stand (June 28) — Meet some workforce development leaders working behind the scenes — Meet Rebecca Cook, Spokane Workforce Council board member and IATSE leader.
► From the News Tribune — Tacoma-based MultiCare announces layoffs amid continuing multi-million dollar losses — The health system said the cuts would affect 229 employees, or about 1 percent of its 23,000 workforce, "including about two dozen leaders, in an ongoing effort to reduce the health system's expenses." They said most of the cuts would be in support departments, such as marketing, IT and finance.
► From the Yakima H-R — MultiCare layoffs affect 37 people at Yakima Memorial Hospital — Multicare Yakima Memorial lost 37 positions in support positions including marketing, risk and compliance, employee health and supply chain.
► From Crosscut — More women are casting their net into the salmon fishing industry — They used to be considered bad luck onboard, but an increasing number of female crew members are stepping onto boats headed to Alaska.
---
OH, AND THEN THERE'S THIS…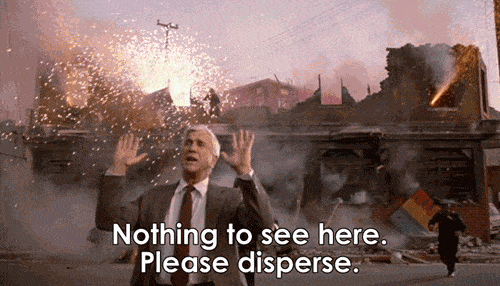 ► From the Tri-City Herald — Highly radioactive spill near Columbia River in E. Washington worse than expected — The spill of highly radioactive waste beneath a building on the Hanford nuclear reservation north of Richland and near the Columbia River is both deeper and broader than anticipated. In a statement Thursday, the Department of Energy said the contamination in the soil at the Hanford 324 Building 1,000 feet from the Columbia River and a mile north of Richland is "much larger" than previously identified. The spill of cesium and strontium in the soil beneath the 324 Building is so radioactively hot that it would be lethal to a worker on direct contact within two minutes, DOE has said previously.
---
NATIONAL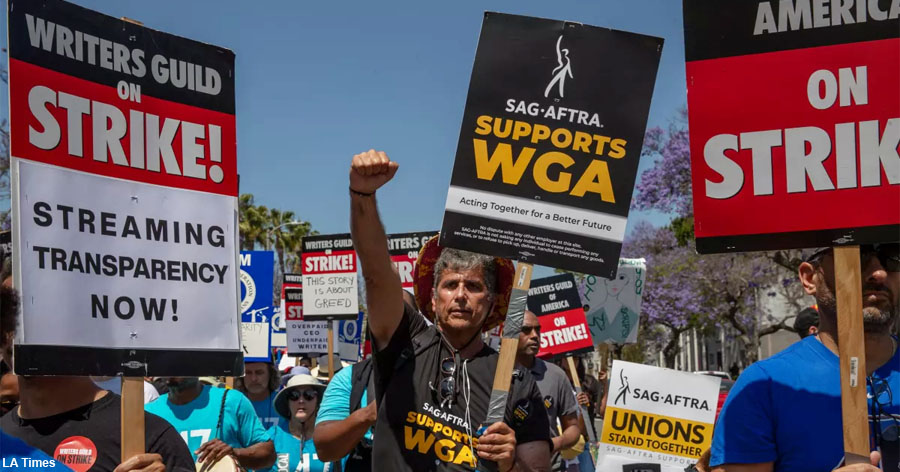 ► From the LA Times — What to know about SAG-AFTRA negotiations and if a strike will happen — A number of Hollywood actors have joined the picket lines of the Writers Guild of America in solidarity since the WGA strike began in May, but members of SAG-AFTRA may be on the front lines for themselves soon. SAG-AFTRA has been in contract talks with the Alliance of Motion Picture and Television Producers since June 7. The current contract expires June 30.
► From the LA Times — Unionized hotel workers reach deal with biggest employer on eve of July 4 weekend and planned strike — As Los Angeles braces for the largest U.S. hotel worker strike in recent memory, the Westin Bonaventure Hotel & Suites in downtown L.A. announced it reached a tentative deal for higher pay and benefits Wednesday evening with UNITE HERE Local 11.
► From WisPolitics — OPEIU: No progress on negotiations after TruStage ULP strike — Three weeks after ending their Unfair Labor Practices strike, OPEIU Local 39 says that they have been unable to make progress on negotiations with employer TruStage Financial Group. OPEIU 39 and TruStage, formerly CUNA Mutual Group, have been negotiating a successor agreement since the beginning of 2022.
► From The Hill — Gen Zers make 'difficult' employees, managers say — Generation Z is the youngest cohort in the American workforce, with birth years starting around 1997. Many surveys and studies have labored to define them. The findings suggest they have not gone quietly into their cubicles.
EDITOR'S NOTE — Be difficult. Get more information about how you can join together with co-workers to demand respect on the job and a fair return for your hard work. Or go ahead and contact a union organizer today!
---
T.G.I.F.
► "When the night has come and the land is dark, and the moon is the only light we'll see. No, I won't be afraid. Oh, I won't be afraid. Just as long as you stand… stand by me."
---
The Stand posts links to Washington state and national news of interest every weekday morning by 10 a.m.
Short URL: https://www.thestand.org/?p=118081
Posted by
David Groves
on Jun 30 2023. Filed under
DAILY LINKS
. You can follow any responses to this entry through the
RSS 2.0
. Both comments and pings are currently closed.