Dispatchers deserve a break | Biden's boon | Pausing in L.A. | Anti-union REI
Thursday, July 6, 2023
---
LOCAL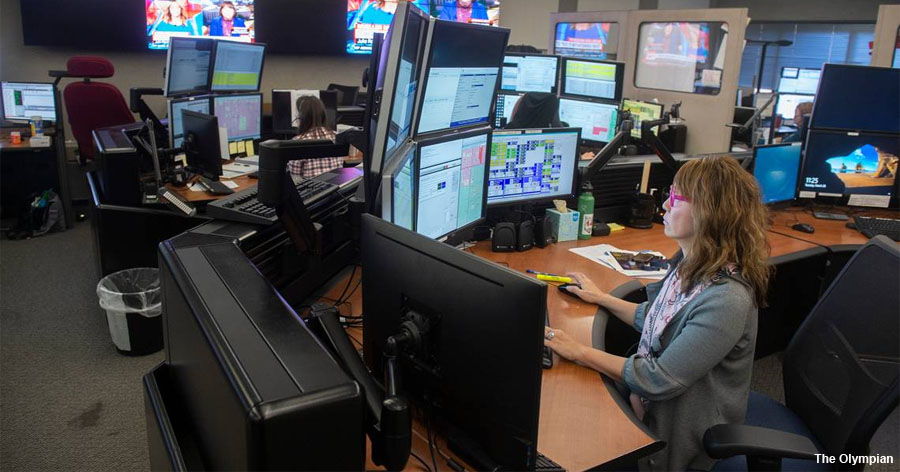 ► From the News Tribune — In a crisis, you depend on Pierce County 911 dispatchers. They deserve a break. (by John Scearcy) — In statements collected by Teamsters 117, the workers' union, many dispatchers reported putting in 70-80 hours a week. Last summer, a South Sound 911 dispatcher reported grounding out 33 days in a row of mostly 12-hour shifts. Many dispatchers regularly forgo their rest and meal breaks because they are concerned stepping away will create a serious public safety risk. To retain current staff and accelerate hiring, the union is demanding dispatchers are guaranteed at least one day off per week and has proposed retention bonuses with no strings attached. So far, the agency has been unwilling to agree to these proposals.
The Stand (June 23) — Urge South Sound 911 board to address dispatcher staffing crisis
TAKE A STAND — If you live or work in Pierce County, please send a message to the board of South Sound 911 expressing your concern over chronic understaffing of the dispatcher position and the threat it poses to public safety. Urge them to take immediate steps to rectify this staffing crisis.
Not sure if you should bother sending the message? Check this out…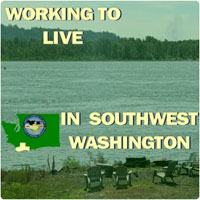 ► Working to Live in SW Washington — Does it really make a difference? (podcast) — Your email inbox is probably crammed with messages asking for help. They ask you to sign an online petition… or write a letter… or show up at an event… and as more and more come in, you might begin to wonder if opening these messages will really make any difference — or if you should just hit the "Delete" key. WPEA Steward Courtney Braddock and Clark College Association For Higher Education President Suzanne Southerland sit down with Harold to share just how much of a difference people's reading — and acting on — messages like these made when they were fighting to save jobs at Clark College, and why the smallest actions can make a BIG difference.
The Stand (June 5) — Thanks to union solidarity, Clark College jobs safe for now
► From The Stranger — 26 city workers told the mayor that City Council Candidate Maritza Rivera was a bad boss — In January, the majority of the staff at the Seattle Arts and Culture Department sent a letter to the Mayor's Office detailing an extensive list of complaints about the leadership of Interim Director royal alley-barnes, a controversial Mayor appointee, and Deputy Director Maritza Rivera, a longtime City employee and current city council candidate. Building off that momentum, the staff decided to unionize to continue improving their workplace.
EDITOR'S NOTE — Bad boss? Get more information about how you can join together with co-workers and negotiate a fair return for your hard work. Or go ahead and contact a union organizer today!
► From the union-busting Columbian — Larch Corrections Center's employees fighting to keep facility open, plan town hall — Staff at Larch Corrections Center will hold a town hall Thursday evening in Battle Ground as part of their efforts to keep the facility open. The Washington Department of Corrections announced June 26 it plans to close Larch this fall, citing declining incarceration trends. Staff were notified by email.
---
AEROSPACE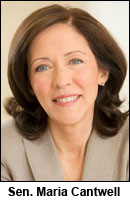 ► From the Spokesman-Review — NASA chief, industry officials say Washington is a leader in space — Jeff Bezos' Blue Origin hosted the Washington state Space Summit Wednesday at its headquarters in Kent. In 2022, the Puget Sound Regional Council released a report showing Washington's space industry doubled in size over four years, generating $4.6 billion and more than 13,000 jobs. Sen. Maria Cantwell (D-WA) called on Washington residents to support space research and exploration, noting there were 1,000 current openings for space jobs in the state.
---
THIS WASHINGTON



► From Crosscut — Das and Reichert join crowded WA races — On Thursday, former Democratic state Sen. Mona Das announced she will run for public lands commissioner, a position set to be open as Lands Commissioner Hilary Franz pursues a bid for governor. Former Republican U.S. Rep. Dave Reichert has filed paperwork for a potential governor's race.
---
THAT WASHINGTON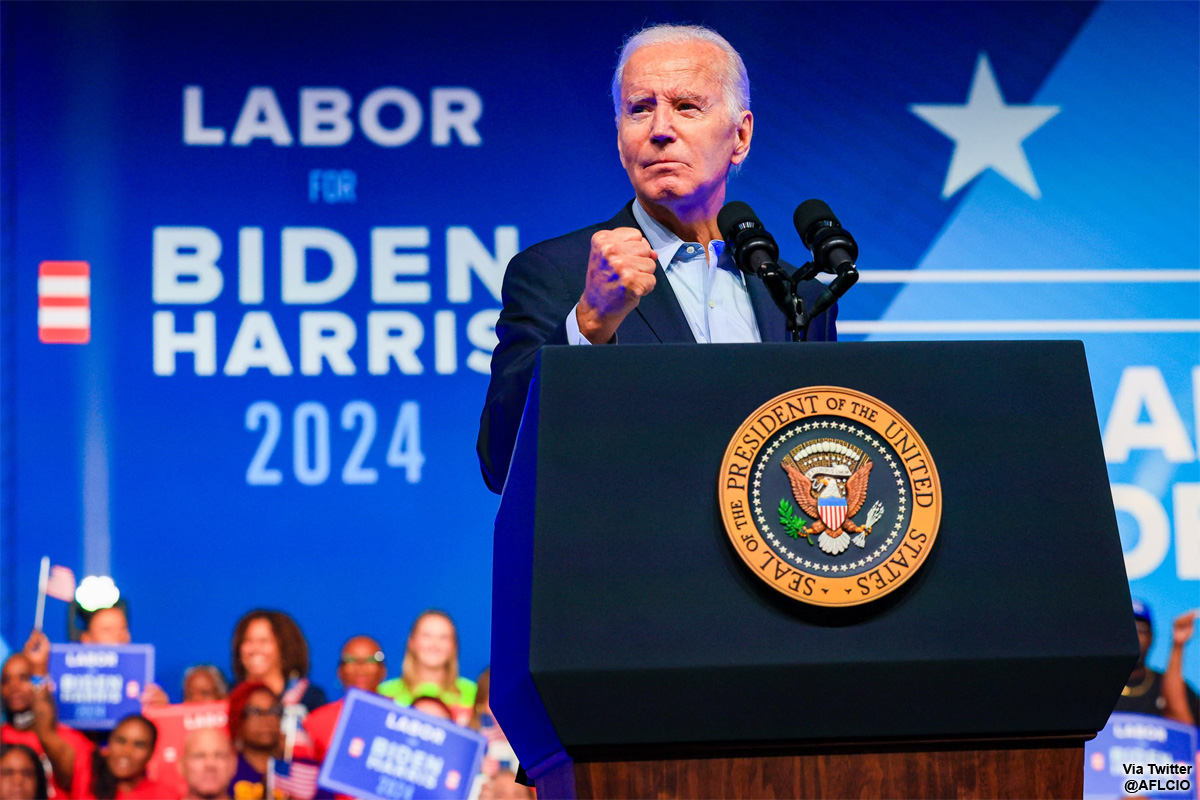 ► MUST-READ from the LA Times — Bidenomics has been a boon for working class voters. Why don't they give him credit? (by Michael Hiltzik) — Generally speaking, Biden's approach to economic policy has been to push it in the direction of favoring ordinary Americans through initiatives such as infrastructure spending, regulatory policies, and the effort to reduce the burden of student debt (blocked by a far-right Supreme Court). That's a big change from the Trump years, when the GOP's most significant legislative achievement was an enormous tax cut for corporations and the wealthy. Despite all that, opinion polls still show that Biden gets low marks for his management of the economy.
The Stand (June 29) — 'Biden is making good on his promises to workers' — Washington's Building Trades unions gather in Seattle, and spotlight job creation under Biden Administration.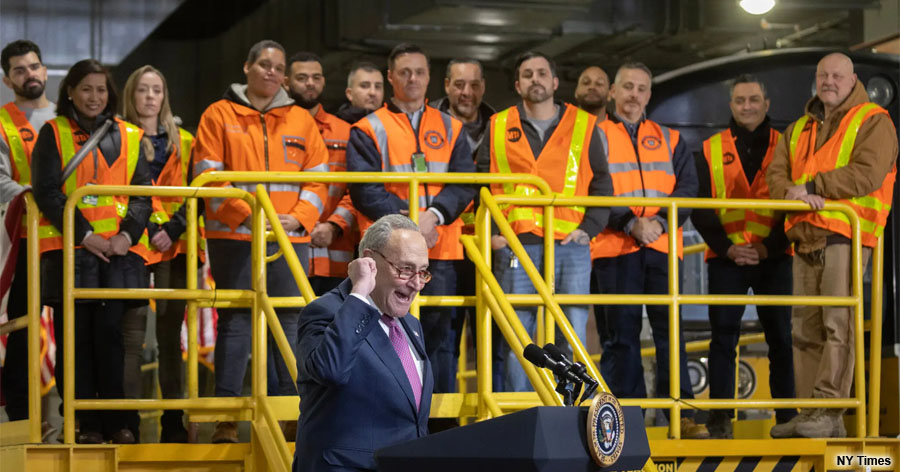 ► From the NY Times — Hudson Tunnel project to get $6.9 billion in largest U.S. transit grant — The federal funding would allow work on the long-delayed Gateway tunnel to start by next year, said Sen. Chuck Schumer (D-N.Y.) The two-tube tunnel is part of Gateway, a massive infrastructure project that is widely considered the most important in the country.
► And speaking of federal infrastructure investments, from the PSBJ — Sea-Tac Airport has billions in projects planned — The airport's nearly $5 billion, five-year capital improvements budget includes five mega-projects totaling over $2.35 billion.
► From the AP — Trump posted what he said was Obama's address, prosecutors say. An armed man was soon arrested there. — Former President Donald Trump posted on his social media platform what he claimed was the home address of former President Barack Obama on the same day that a man with guns in his van was arrested near the property, federal prosecutors said Wednesday.
---
NATIONAL
► From the Washington Post — L.A. hotel workers pause strike, return to jobs, but no deal reached — Thousands of hotel housekeepers, receptionists and cooks in Los Angeles represented by UNITE HERE Local 11 returned to work Wednesday after three days on strike over wages and benefits, which coincided with a July Fourth holiday weekend when thousands of visitors descended on the area for festivities and conventions.
► From the LA Times — L.A. hotel workers are back on the job, but say more strikes are to come
► From Deadline — Striking WGA 'stands in solidarity' with SAG-AFTRA's bid for fair contract — The Writer Guild of America said Wednesday that "we stand in solidarity with SAG-AFTRA as they bargain for a contract that truly works for all their members." It's the first comment the WGA has made on the SAG-AFTRA talks since the actors' union last week extended its contract until July 12 to allow negotiations for a new film and TV contract to continue.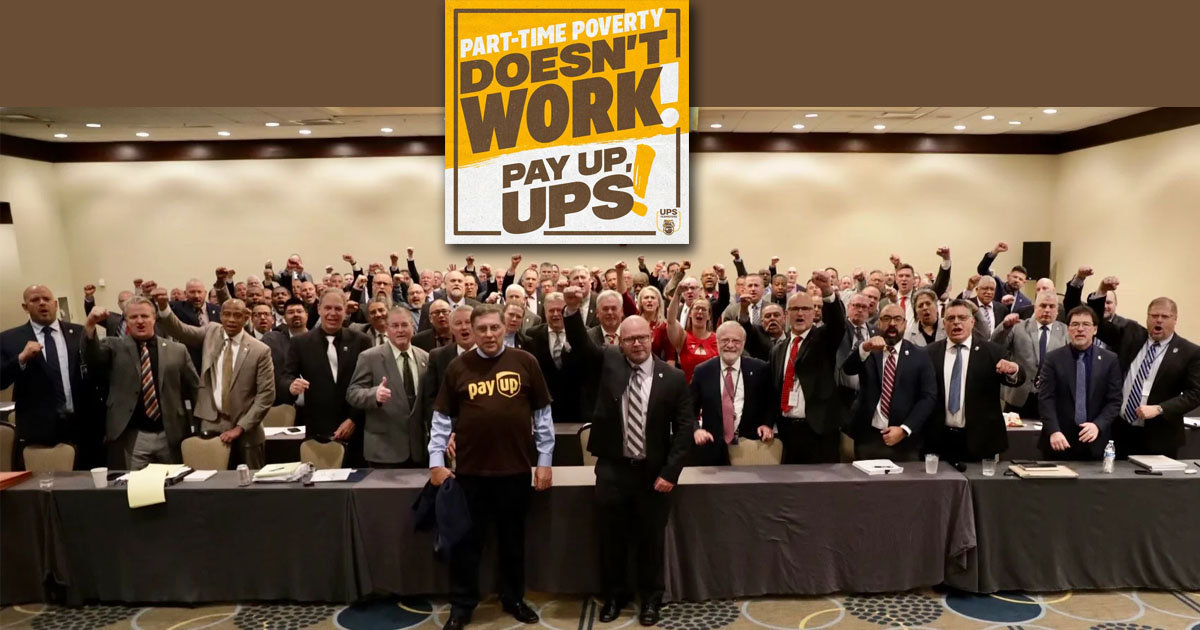 ► From the Washington Post — UPS moves closer to strike after Teamsters contract talks break down — The Teamsters said strike preparations are moving into "high gear" after contract talks with UPS broke down early Wednesday, deepening a rift that could have far-reaching implications for the economy.
TODAY at The Stand — UPS walks away; Teamsters strike imminent
► From Jacobin — Part-time UPS workers say their jobs are brutal — While CEO Carol Tomé boasts to the press that "[UPS] drivers make $93,000 a year . . . and they pay nothing for health care," part-timers often make less than half their full-time counterparts — as low as $15.50 per hour in some areas. "That's poverty wages," says José Francisco Negrete, a part-time small package sorter out of Local 952 in Anaheim, California, who has worked at UPS since 1998. With low pay, high inflation, and only three to four hours guaranteed per shift, many part-timers work multiple jobs while living in their cars, Negrete said — or worse, in homeless shelters.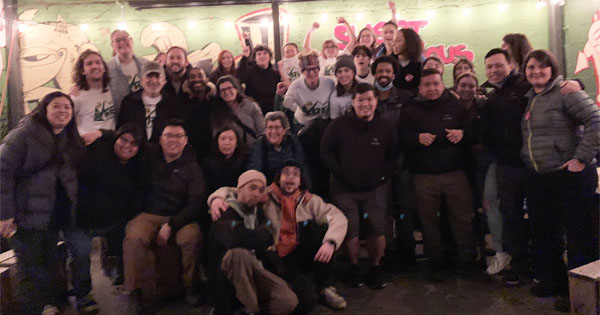 ► From NPR — REI fostered a progressive reputation. Then its workers began to unionize. — After health and safety worries during the COVID-19 pandemic, followed by furloughs and job cuts, the flagship store in New York's SoHo neighborhood became REI's first union shop in March 2022, in a landslide vote of 88 to 14. Since then, seven more stores across the U.S. have unionized; a ninth vote remains too close to call. Pro-union workers have formally accused the company of breaking labor laws — threatening and intimidating workers, disciplining and firing organizers — which REI denies. More than a year into it, workers and the company are nowhere close to a collective bargaining contract.
► ICYMI from the Cascadia Daily News — Workers at Bellingham REI unionize — REI workers in Bellingham voted to unionize on June 9, joining the outdoor recreational store in Berkeley, California, as the only REI locations on the West Coast to join a union. Bellingham employees voted 40–12 to join UFCW 3000, which represents retail, health care and grocery workers. REI worker Johnny Cook said staff at the Bellingham store reached out to UFCW after management started reducing hours for most workers:
"We were running into each other at the food bank. Some of us had to sell back our gear to cover rent. Only a select handful of people were getting enough hours to even remotely help them pay their bills… We want consistency and reliability in our scheduling."
► From the Guardian — Union wins at New York farms raise hopes for once-powerful UFW — After years of scant success in organizing, the UFW has something big to boast about: it has unionized 500 workers at five farms in New York state. It's the union's biggest organizing success in years, and the first time the California-based union has organized in the northeast.
► From Investigate Midwest — Back wages owed to H-2A workers have doubled in the last 15 years — These workers make up about 11% of the overall agricultural workforce, but they were owed 62% of the industry's back wages in 2022.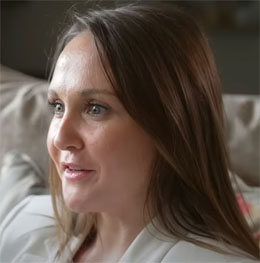 ► From the Washington Post — A Georgia teacher's plight exposes the essence of anti-woke MAGA fury (by Greg Sargent and Paul Waldman) — Katherine Rinderle, a fifth-grade teacher in Georgia, faces likely termination by the Cobb County School District for reading aloud a children's book that touches on gender identity. Yet she is charged in part with violating policy related to a state law banning "divisive concepts" about race, not gender. This disconnect captures something essential about state laws and directives restricting classroom discussion across the country: They seem to be imprecisely drafted to encourage censorship. That invites parents and administrators to seek to apply bans to teachers haphazardly, forcing teachers to err on the side of muzzling themselves rather than risk unintentionally crossing fuzzy lines into illegality. Rinderle said:
"Teachers are fearful. These vague laws are chilling and result in teachers self-censoring."
► From Politico — Abortion rights likely headed for showdown in Ohio this fall — Pro-abortion rights groups submitted more than 700,000 signatures for a ballot initiative that would codify the right to an abortion in the state constitution.
► From the NY Times — Ex-prisoners face headwinds as job seekers, even as openings abound — An estimated 60 percent of those leaving prison are unemployed a year later. But after a push for "second-chance hiring," some programs show promise.
---
OH, AND THEN THERE'S THIS…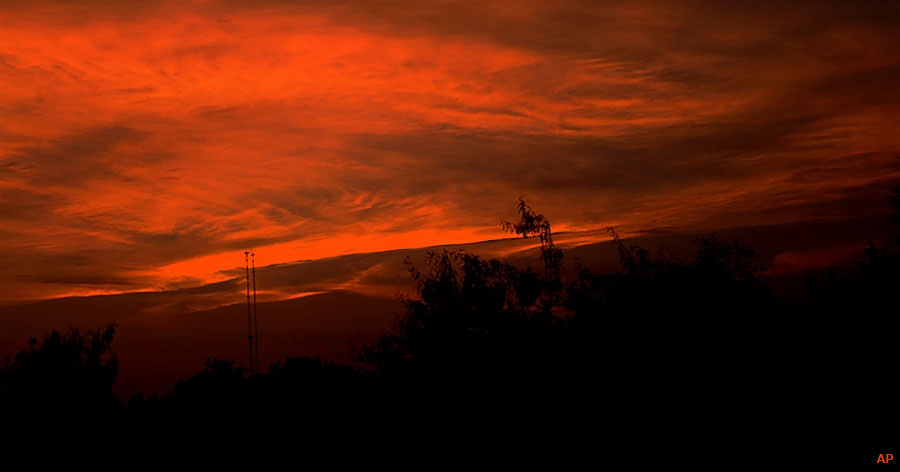 ► From the Washington Post — Earth entering 'uncharted territory' as heat records quickly shatter — New precedents have been set in recent weeks and months, surprising some scientists with their swift evolution: Historically warm oceans, with North Atlantic temperatures already nearing their typical annual peak; unparalleled low sea ice levels around Antarctica, where global warming impacts had, until now, been slower to appear; and the planet experiencing its warmest June ever charted, according to new data. And then, on Monday came Earth's hottest day in at least 125,000 years. Tuesday was hotter.
---
The Stand posts links to Washington state and national news of interest every weekday morning by 10 a.m.
Short URL: https://www.thestand.org/?p=118120
Posted by
David Groves
on Jul 6 2023. Filed under
DAILY LINKS
. You can follow any responses to this entry through the
RSS 2.0
. Both comments and pings are currently closed.