Ground breaking | Lyft underpays | Actors poised to strike
Thursday, July 13, 2023
---
LOCAL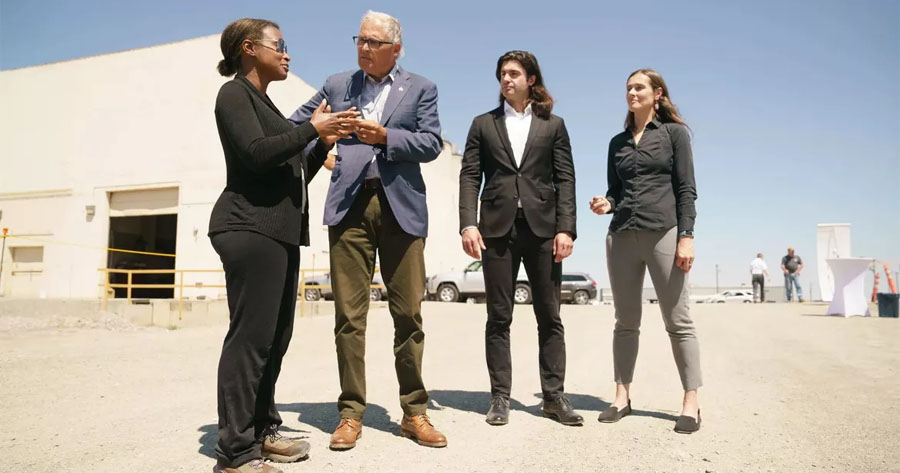 ► From the Spokesman-Review — Sustainable aviation fuel startup breaks ground on Moses Lake plant — Just three weeks after announcing its intention at the Paris Air Show, Silicon Valley startup Twelve broke ground Tuesday on the site of a former sugar beet mill in Moses Lake to begin construction of a plant that will produce sustainable aviation fuel. The project is expected to provide more than 100 construction jobs to build the plant and 20 full-time "green jobs" in Moses Lake to operate it. Dutch company SkyNRG plans a larger SAF plant for Washington state with a goal to be operational by 2029 and to produce 30 million gallons per year.
The Stand (May 24) — Climate jobs efforts are already paying off — The WSLC and its affiliated unions are working to center quality job creation in clean-energy policies.
► From the Tri-City Herald — Feds to extend Hanford contract another 2 years after court rejects $45B award — The Department of Energy plans to extend the contract for work at the Hanford tank farms for up to two years after a challenge to the latest contract award at the nuclear reservation site in Eastern Washington. The contract for Washington River Protection Solutions was set to expire at the end of September.
---
THIS WASHINGTON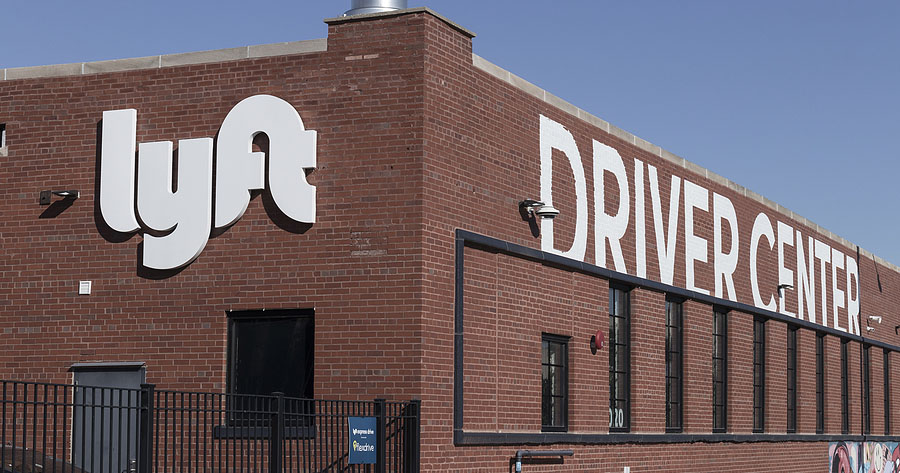 ► From the Washington State Standard — Lyft shortchanged thousands of drivers on pay, state investigators find — More than 15,000 Lyft drivers were paid less than required under new pay standards Washington enacted this year for the app-based ride-booking sector, a recent investigation by the state Department of Labor & Industries found. After state officials contacted Lyft, the company conducted a self-audit and determined it owed nearly $193,000 in back pay to drivers. The findings come about six months after a new state law went into effect establishing minimum pay and other protections for the drivers.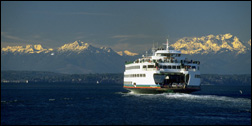 ► From KING — Washington State Ferries work to keep up with mounting staffing issues — The staffing shortages have led to downsized routes this summer. Despite hiring hundreds of workers in the last two years, enough staff has retired or left for other jobs to eliminate much of that progress. There were 53 retirements in just the last year. Harlow Wood, who's been a WSF captain for six years, has watched as the interest in positions like his have declined. He said decades ago it was an extremely competitive field, but as more industries developed, many followed different career paths.
► From L&I — Yakima orchard owners pay half-million dollars in back wages, settling lawsuit — The owners of two Yakima orchards, Rene and Carmen Garcia of G&G Orchards and RC Orchards, have paid $500,000 in back wages and interest to more than 400 workers after a state Department of Labor & Industries investigation found the workers didn't receive what they earned for harvesting fruit.
---
THAT WASHINGTON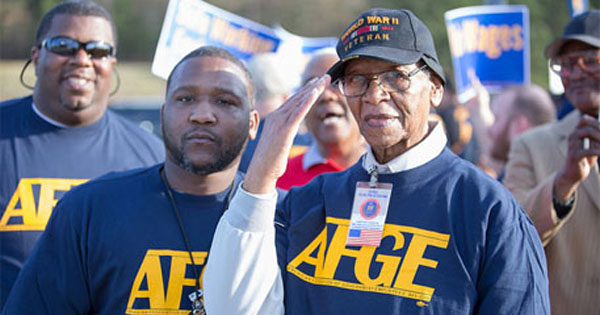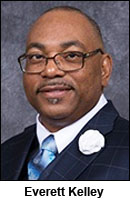 ► From The Hill — New legislation will scapegoat working veterans for leadership failures, harming VA care (by AFGE President Everett Kelley) — Because of the work of these hundreds of thousands of VA workers who have dedicated their lives to caring for their fellow veterans, VA hospitals outperform non-VA hospitals on all 10 core patient satisfaction metrics in a nationwide survey conducted by Medicare. Americans should expect Congress and the White House to be hard at work crafting legislation and policy aimed at filling vacancies across the VA system as quickly as possible. Instead, a group of conservative politicians have introduced legislation that would push thousands of civil servants at the VA — many of them working veterans themselves — out the door of an agency already struggling to recruit, hire, train and retain staff.
► From The Hill — House Republicans use spending bills to push for abortion restrictions — House Republicans are pressing for abortion restrictions in government spending and must-pass policy bills.
► From the NY Times — Democrats try a novel tactic to revive the Equal Rights Amendment — Proponents of the measure to enshrine a guarantee of sex equality into the Constitution are using a creative legal theory to try to resurrect the long-stalled amendment.
► From Roll Call — House GOP anti-spending fervor may not apply to member pay raise — The move to allow a cost-of-living increase comes as House Republicans pursue cuts to most federal agencies and programs, sparing only defense, veterans and border security.
► From The Hill — Harris huddles with civil rights leaders on AI — The meeting's attendees included Center for Democracy and Technology (CDT) CEO Alexandra Reeve Givens, UnidosUS President and CEO Janet Murguia, AARP CEO Jo Ann Jenkins, and AFL-CIO President Liz Shuler.
► From Roll Call — Harris ties Calhoun's 191-year-old record for breaking Senate ties
---
NATIONAL
► From the AP — No deal on Hollywood actors contract, strike vote will be held Thursday morning — SAG-AFTRA, the union representing film and television actors, says no deal has been reached with studios and streaming services and its leadership will vote on whether to strike later Thursday. If the actors go on strike, it will be the first time since 1960 that actors and writers picket film and television productions.
► From the LA Times — Hollywood actors poised to strike after SAG-AFTRA contract expires with no deal — By an overwhelming 98%, the union's members previously authorized their leaders to call a strike if they could not secure a new contract. SAG-AFTRA President Fran Drescher said:
"SAG-AFTRA negotiated in good faith and was eager to reach a deal that sufficiently addressed performer needs, but the AMPTP's responses to the union's most important proposals have been insulting and disrespectful of our massive contributions to this industry. The companies have refused to meaningfully engage on some topics and on others completely stonewalled us."
► From the LA Times — Worker strikes hit more hotels, this time near Disneyland
► From Bloomberg — Summer of labor strikes — AFL-CIO President Liz Shuler discusses labor negotiations and the impact AI will have on workers.
► From the South Side Weekly — Workers at Museum of Science and Industry unionize — This June, after a year and a half of organizing, workers at the Chicago museum voted 79-26 in an NLRB election to form a union—the Museum of Science and Industry Workers United, an affiliate of AFSCME.
The Stand (May 16) — Tacoma Art Museum board opts for more union-busting — It's been seven nine months since the workers at Tacoma Art Museum (TAM) announced that they have formed a wall-to-wall union (TAM Workers United), as part of AFSCME Council 28. But despite support from all departments and 90 percent of union-eligible staff, the museum's administrators have refused to recognize the union.
► From the Washington State Standard — Despite pandemic pay boost, low-wage workers still can't afford basic needs — Employers grappling with a nationwide labor shortage gave low-wage workers the largest pay increases in most states between 2019 and last year. But even so, many of those workers — more than 40% of all U.S. households, by one estimate — are struggling to cover the inflated costs of basic expenses.
---
The Stand posts links to Washington state and national news of interest every weekday morning by 10 a.m.
Short URL: https://www.thestand.org/?p=118324
Posted by
admin
on Jul 13 2023. Filed under
DAILY LINKS
. You can follow any responses to this entry through the
RSS 2.0
. Both comments and pings are currently closed.