Teachers at a tipping point | Treasurers vs. megamerger | Iger angers strikers
Thursday, August 24, 2023
---
LOCAL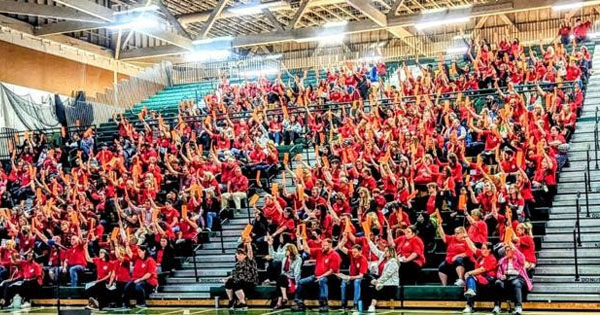 ► From KGW — Vancouver teachers vote to authorize potential strike ahead of school year — School might not start on time in Evergreen Public Schools as 93% of teachers voted Wednesday evening to authorize a potential strike, according to the Evergreen Education Association. Classes in the district are scheduled to start Wednesday, Aug. 30. The EEA teachers are asking for more support for students with special needs, time for educators to plan and consult, promised cost-of-living adjustments to help attract and retain enough educators, and adequate staffing to support a safe environment for all students.
TODAY at The Stand — Evergreen educators vote to authorize strike
► From the Camas-Washougal Post-Record — Bargaining between Camas School District, teachers' union reaches tipping point — Camas School District students are scheduled to go back to school next week, but ongoing contract negotiations between the Camas School District and its teachers' union could delay the scheduled start of the 2023-24 school year. Members of the Camas Education Association, the union representing 450 Camas educators, met Tuesday, Aug. 22, to discuss the contract negotiations.
EDITOR'S NOTE — The CEA members voted to authorize a strike if no deal is reached.
► A related story from the Washington Post — Teacher shortages have gotten worse. Here's how schools are coping. — Research published Wednesday shows that teacher shortages are worsening in several states, and it was not a pandemic aberration. Instead, it seems to be part of a worrisome trend: Teachers are leaving the classroom at higher rates, and the pool of candidates is not big enough to replace them. Nearly a quarter of teachers surveyed by the RAND Corporation in January said they planned to leave by the end of last school year, citing stress, low pay and long hours.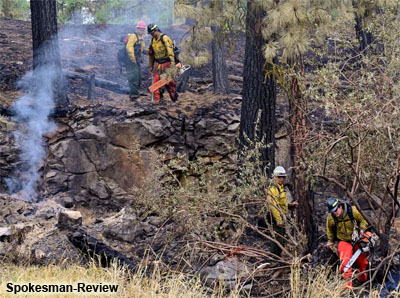 ► From the Spokesman-Review — Medical Lake community applauds firefighters at meeting as next steps are discussed — Hundreds of people affected by the Gray fire rose to their feet in a loud standing ovation Wednesday night to show their gratitude for first responders and others who helped residents during the devastating blaze. Fire, law enforcement and other local and state agencies were gathered at the Medical Lake High School gymnasium to provide updates and next steps for those recovering from the fire, which was 48% contained Wednesday at 10,016 acres.
The Stand (Aug. 21) — Disaster relief from wildfires available for union members — Union members: If you and your family are experiencing hardship as a result of wildfires or some other natural disaster in Washington state, the Washington State Labor Council, AFL-CIO urges you to apply for disaster relief from the Foundation for Working Families.
---
THIS WASHINGTON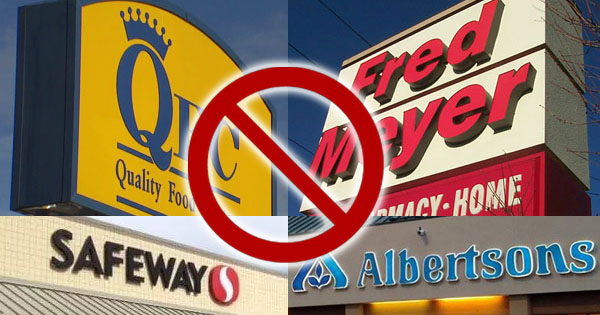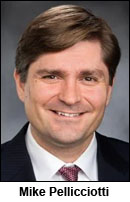 ► From Bloomberg Law — Kroger deal will harm workers, state treasurers tell FTC — Seven state treasurers urged the FTC to oppose the $24.6 billion merger between grocery giants Kroger Co. and Albertsons Cos., citing concerns about a reduction in employees' wages as a result. In a Wednesday letter to Federal Trade Commission Chair Lina Khan, the treasurers of Colorado, Delaware, Maine, Massachusetts, Nevada, New Mexico, and Washington (Mike Pellicciotti) pointed to a May Economic Policy Institute study that found the merger could result in the loss of $334 million in wages for three-quarters of a million grocery workers across more than 50 metro areas. The treasurers wrote:
"The impact on wages would not be limited to employees of Kroger and Albertsons alone; all grocery store workers in the affected cities would potentially experience suppressed earnings. Furthermore, if the merger leads to layoffs or hours cuts, the consequences for affected workers would be even more severe."
The Stand (July 27) — Urge FTC to block Kroger-Albertsons merger — UFCW 367 calls on the community to contact the FTC and voice concerns over the proposed megamerger.
► From ProPublica — Washington special education school accused of harming kids is barred from taking new students — A state investigation into Northwest SOIL, launched following a Seattle Times and ProPublica series that highlighted problems at the school, found "unacceptably high" use of physical restraints and isolation rooms.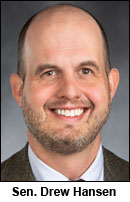 ► From the Kitsap Sun — State Rep. Drew Hansen picked for Senate position — Rep. Drew Hansen is moving from the Washington State House to the state Senate, after the Kitsap County Board of Commissioners on Wednesday selected the 23rd District rep to fill the 23rd District state Senate seat formerly held by Christine Rolfes. The commissioners' process to fill Hansen's House vacancy does not yet have a timeline.
► From the Washington State Standard — Gov. Jay Inslee orders Cal Anderson tree memorial restored
---
AEROSPACE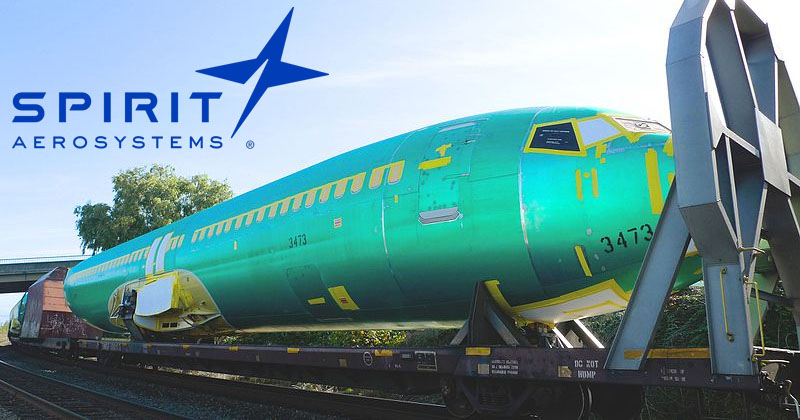 ► From Reuters — New Boeing 737 MAX supplier defect to delay aircraft deliveries — Boeing has recently identified a new 737 MAX quality problem involving supplier Spirit AeroSystems that has resulted in improperly drilled holes on the aft pressure bulkhead, the planemaker said on Wednesday. Boeing said the defect will delay near-term deliveries and the company is evaluating whether it could cause it to miss its annual delivery target of at least 400 737s this year.
► From the AP — Spirit Aerosystems aware of quality issue on some fuselage units for 737 — The Wichita, Kansas-based company said because it uses multiple suppliers, only some units are impacted and it will continue to make unit deliveries to Boeing.
► From Reuters — Norwegian Air feeling more positive on Boeing MAX 10, CEO says — Norwegian Air may consider adding Boeing's MAX 10 model to its fleet, CEO Geir Karlsen said on Thursday, after finding the plane's flight range was better-suited to the airline than initially thought.
---
THAT WASHINGTON



► From Word in Black — 60 years after the March on Washington, let's recommit to the fight for justice (by Fred Redmond) — Sixty years ago, A. Philip Randolph called those gathered for the March on Washington "the advanced guard of a massive, moral revolution for jobs and freedom." And said that "we here today are only the first wave … .and we shall return again and again to Washington in ever growing numbers until total freedom is ours."
---
NATIONAL
► From the Washington Post — Talks heat up in Hollywood, but studio tactics anger striking writers — Writers exploded with fury Wednesday after offers from the studios were made public — an attempt, the writers said, to divide them as their strike drags past 100 days. The release came after a meeting Tuesday night between Writers Guild of America negotiators and the heads of major studios, including Bob Iger of Disney. Typically the studios have been represented by labor lawyers who negotiate on their behalf with the writers union. The meeting was unusual. It did not go well.
EDITOR'S NOTE — Iger has said that the demands of striking writers and actors for better pay from streaming content and limits on the use of AI are "unreasonable." He made those comments when he was at a gathering known as the "Billionaire's Camp." And the day before Billionaire Bob said that, Disney extended HIS contract to 2026 and he stands to make $31 million a year.
► From the LA Times — The studios went public with their WGA offer. Was it a mistake?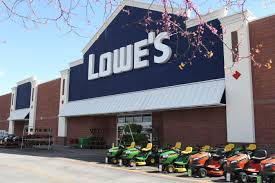 ► From the Guardian — CEOs of top 100 'low-wage' U.S. firms earn $601 for every $1 by worker, report finds — A new report from the Institute for Policy Studies singles out which 100 companies in the S&P 500 pay their workers the least, companies the report dubs the "low-wage 100". These companies paid their employees – including workers outside the U.S. and part-time workers – a median wage of $31,672 in 2022, while their CEOs took home an average $15.3 million. Many of these companies also invest millions each year in stock buybacks – when a company buys shares of its own stock as a way to boost stock prices and give more money to shareholders.
► From Bloomberg — Labor union turns up heat in battle over sale of U.S. Steel — In a scathing letter sent by United Steelworkers to its members at United States Steel, the president of the labor group said the company doesn't prioritize its union workforce and accused it of betrayal.
► From Jacobin — Healthcare worker unions are on the side of patients (by Luke Messac and Max Jordan Nguemeni) — Hospitals portray unions as opposed to the interests of patients. The opposite is true: health care unions have been the strongest advocates for safer conditions and patients who can't pay debts.
---
AND THEN, THERE'S THIS…

EDITOR'S NOTE — Ready for your job to get better? Get more information about how you can join together with co-workers and negotiate for higher pay, better benefits, and a voice at work. Or go ahead and contact a union organizer today!
---
The Stand posts links to Washington state and national news of interest every weekday morning by 10 a.m.
Short URL: https://www.thestand.org/?p=119261
Posted by
David Groves
on Aug 24 2023. Filed under
DAILY LINKS
. You can follow any responses to this entry through the
RSS 2.0
. Both comments and pings are currently closed.