Understaffed at Kaiser | UAW strike expands | The Seinfeld shutdown
Friday, September 29, 2023
---
LOCAL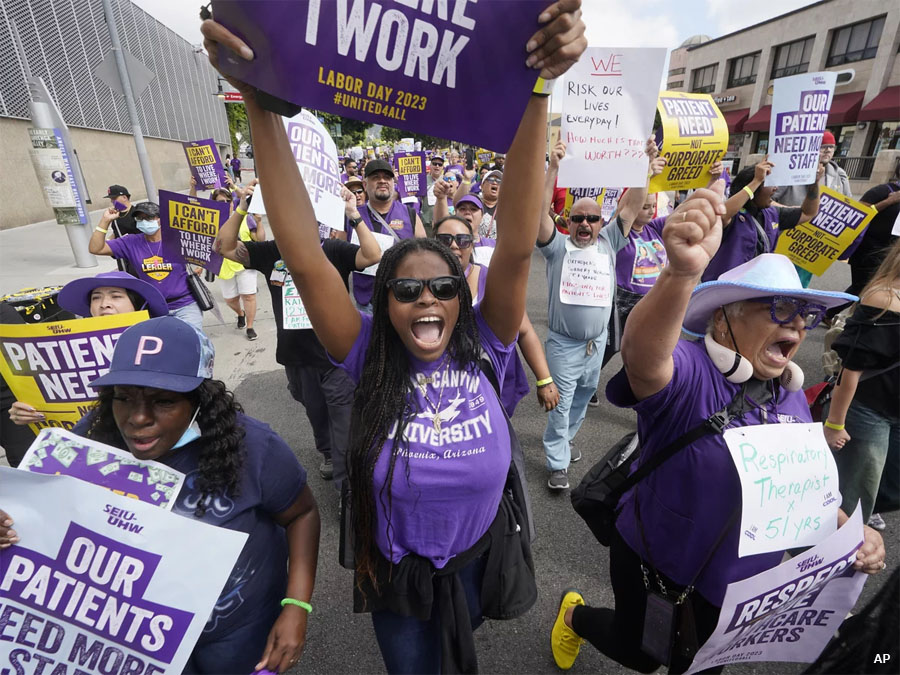 ► From NPR — Overworked and understaffed: Kaiser workers are on the brink of a nationwide strike — More than 75,000 workers at one of the nation's largest health care providers, Kaiser Permanente, could go on strike next Wednesday if there's no agreement between their unions and their employer. A final round of in-person negotiations is scheduled to start on Friday, before the current contract expires on Saturday.
EDITOR'S NOTE — Kaiser workers in Oregon and Southwest Washington have already voted to authorize a strike. Kaiser Washington workers in the rest of the state (SEIU Healthcare 1199NW) are currently voting.
► From the Seattle Times — 3,000 WA Kaiser workers consider strike as contract negotiations stall — About 3,000 of Washington's Kaiser Permanente workers are inching closer toward a strike after months of contract negotiations and little movement, staffers said this week. Over the next two weeks, most of the state's Kaiser staffers will vote on whether to approve a strike if an agreement isn't reached by the end of October, workers announced Wednesday. It's a move many staffers feel is necessary to get Kaiser management to meet their proposals on wages, staffing and other equity issues.

► From KIMA — WSU's academic union fights for fair wages and health plan amid allegations of unfair labor practices — The Union of Academic School Employees at Washington State University campuses continue to bargain with administration after filing a lawsuit for unfair labor practices last Monday. They tell us they are doing everything they can to not only get a fair health plan but also pay that will support living wages in their area. Just yesterday students rallied, saying they won't back down until changes are made.
---
THIS WASHINGTON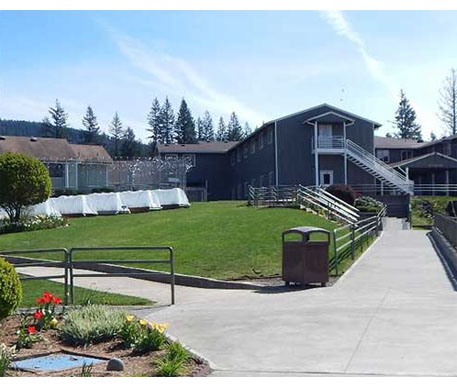 ► From the union-busting Columbian — Plan to move Larch Corrections Center firefighters to Longview on hold — The Washington Department of Corrections says it will hold off on moving Larch Corrections Center firefighters to a reentry center in Longview when the minimum-security prison is set to close next month, leaving Southwest Washington without a nearby inmate firefighting crew. The Larch facility near Yacolt, in partnership with the Washington Department of Natural Resources, has trained crews used in fighting wildfires across the state for more than six decades.
PREVIOUSLY at The Stand:
Citing DOC mistakes, Teamsters sue to halt Larch closure (Sept. 18)
Clark County legislators: Keep Larch open (Aug. 17)
Larch is a shining success. Don't close it. (by John Scearcy, July 26)
Urge state Dept. of Corrections to keep Larch facility open (July 14)
► From the Washington State Standard — New state budget forecast offers $1B worth of good news for Washington leaders — Lawmakers will have nearly $1 billion more to spend in the current budget, according to the latest analysis from the state's chief economist. A new forecast released Tuesday projects state revenues will reach $66.7 billion for the two-year budget cycle that began July 1, an increase of $663 million from what chief economist Steve Lerch predicted in June.
---
UAW STRIKE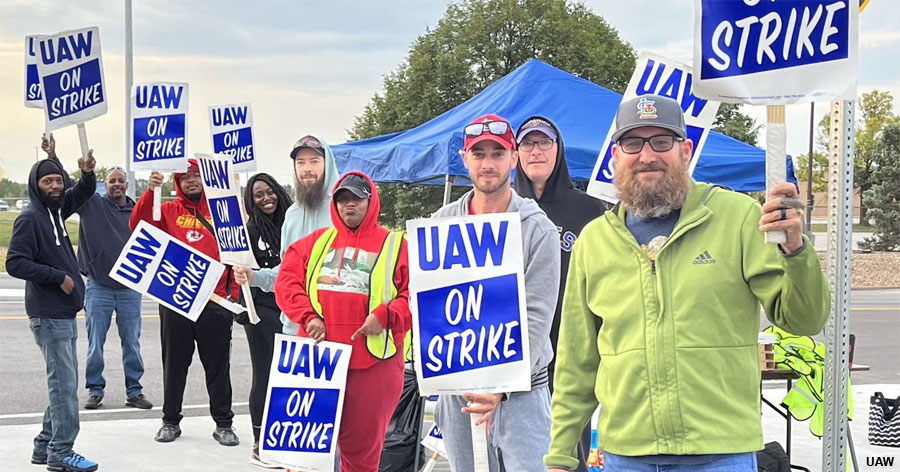 ► From the AP — UAW strikes spread to Chicago and Lansing as 7,000 more workers join the picket line — The United Auto Workers union says its two-week strike against Detroit automakers will spread to 7,000 more workers at a Ford plant in Chicago and a General Motors assembly factory near Lansing, Michigan. Union President Shawn Fain told workers on a video appearance Friday that negotiations haven't broken down but Ford and GM have refused to make meaningful progress. Jeep maker Stellantis was spared from the third round of strikes.
► From Reuters — UAW makes new counter proposal to Chrysler parent Stellantis — The United Auto Workers made a new counter-proposal to Chrysler-parent Stellantis on Thursday, just one day before the union is set to strike additional Detroit Three automotive facilities without serious progress in ongoing labor negotiations.
---
MAGA SHUTDOWN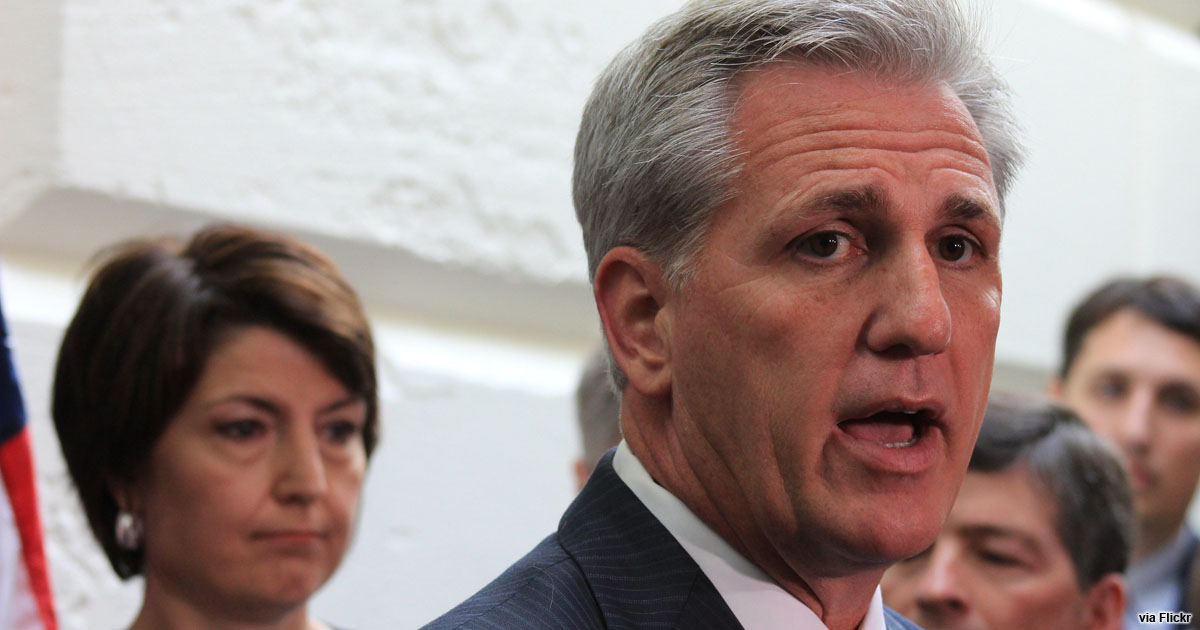 ► From the AP — McCarthy rejects Senate spending bill while scrambling for a House plan that averts a shutdown — A government shutdown appeared all but inevitable as House Speaker Kevin McCarthy dug in Thursday, vowing he will not take up Senate legislation designed to keep the federal government fully running despite House Republicans' struggle to unite around an alternative. Congress is at an impasse just days before a disruptive federal shutdown that would halt paychecks for many of the federal government's roughly 2 million employees, as well as 2 million active-duty military troops and reservists, furlough many of those workers and curtail government services.
The Stand (Sept. 27) — Urge your members of Congress to stop shutdown
► From the Spokesman-Review — 'Tremendously impactful': Here's what a government shutdown could mean for the Inland Northwest — While the Senate Appropriations Committee, led by Sen. Patty Murray (D-Wash.), has advanced bipartisan funding bills that adhere to the spending limits set by the Biden-McCarthy deal in May, hardline House Republicans have promised to block any such bills – or even a short-term measure to keep paying government workers. On Wednesday, Senate GOP Leader Mitch McConnell of Kentucky called on his House counterpart to keep the government open, pointing out that failing to do so would mean blocking pay for Border Patrol and other law enforcement agents.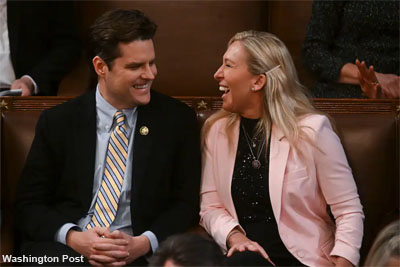 ► From the Washington Post — Hard-liners plot to replace McCarthy with a deputy as shutdown looms — A contingent of far-right House Republicans are plotting an attempt to remove Kevin McCarthy as House speaker as early as next week, a move that would throw the chamber into further disarray in the middle of a potential government shutdown.
► From the Washington Post — Amid GOP confusion, U.S. braces for 'first-ever shutdown about nothing' — What's the deal with this government shutdown? In a standoff even Republicans are comparing to Seinfeld, it's hard to tell.
► From Politico — It's not just a shutdown — Congress has no plan for the FAA either — By Sunday, the aviation system could also have almost all of its funding cut off if Congress can't stop squabbling. And House Republicans don't seem to have a plan to avoid that, either.
► From NPR — What closes and what keeps running in a federal government shutdown — The impacts of a shutdown are likely to snowball as employees go without pay and programs run out of funding to operate.
► From HuffPost — Biden administration announces plans to shutter national parks if GOP forces a shutdown
► From the Seattle Times — Much is at stake as Republicans lurch toward shutdown (editorial) — Washington's 53,211 civilian federal employees would confront the cost of a government shutdown every day. So would millions of Americans who rely on government services and support. Congress should have to do the same if McCarthy and his fellow House Republicans can't get their act together.
---
THAT WASHINGTON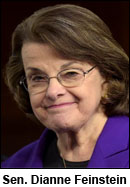 ► From the AP — Democratic Sen. Dianne Feinstein of California dies at age 90 — U.S. Sen. Dianne Feinstein of California, a centrist Democrat who was elected to the Senate in 1992 in the "Year of the Woman" and broke gender barriers throughout her long career in local and national politics, has died. She was 90.
► From The Hill — Drugmakers face down deadline on Medicare price negotiations — The deadline for drugmakers to sign agreements to negotiate with Medicare on pricing is fast approaching. Major drugmakers have until Sunday to sign an agreement to participate in the program or potentially face heavy taxes and lose their ability to sell through Medicare.
► From Roll Call — Menendez told colleagues he's not quitting. Now what? — Sen. Bob Menendez told his Democratic colleagues at a private luncheon Thursday what he has said through press statements and a public appearance since he was indicted with his wife on federal bribery charges last week: He does not intend to resign.
---
NATIONAL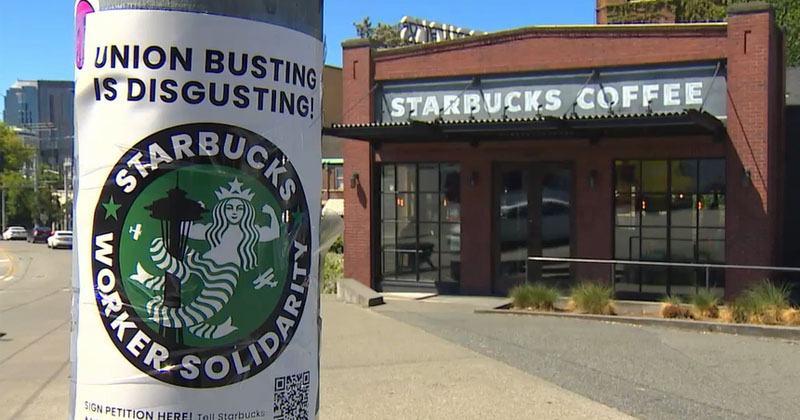 ► From Bloomberg — Starbucks illegally kept wages, benefits from union workers –Starbucks broke federal labor law when it boosted wages and benefits only for workers in non-unionized stores across the U.S. last year, an NLRB judge held. Thursday's decision from Administrative Law Judge Mara-Louise Anzalone marks the first nationwide ruling against the coffee giant amid its resistance to a unionization wave that began two years ago. Starbucks violated the NLRA in August 2022 by lifting wages to at least $15 an hour and providing benefits such as credit card tipping, increased training, and faster sick time accrual to all stores that weren't unionized, the judge ruled.
► From the USA Today — Las Vegas Culinary Union strike vote: Hospitality workers gear up to walk out — Members of the Culinary and Bartenders Unions voted Tuesday night in favor of authorizing a strike at nearly two dozen properties on the Las Vegas Strip. While the vote does not mean a strike is imminent, the unions now have the power to call one if it does not come to an agreement with employers. Negotiations are slated to continue next week.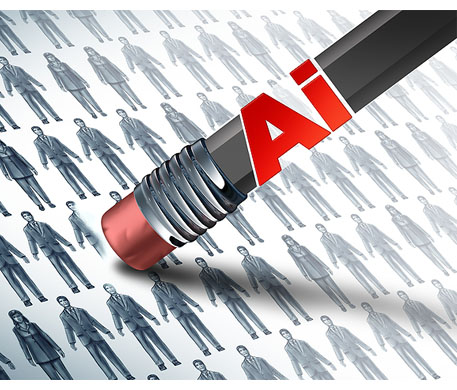 ► From the NY Times — Want to save your job from A.I.? Hollywood screenwriters just showed you how. (by Adam Seth Litwin) — Everyone from autoworkers to white-collar middle managers should be paying very close attention to how the Writers Guild of America deal was achieved — because it sets a monumental precedent for labor relations in a digital future. The contract establishes a precedent that an employer's use of A.I. can be a central subject of bargaining. It further establishes the precedent that workers can and should have a say in when and how they use artificial intelligence at work.
EDITOR'S NOTE — Of course, you can't establish protections for your job unless you have a seat at the bargaining table. Get more information about how you can join together with co-workers and negotiate for better wages and working conditions. Or go ahead and contact a union organizer today!
---
T.G.I.F.
► The Entire Staff of The Stand will be joining their fellow Gen Xers at Seattle Paramount Theater on Tuesday to see one of our all-time favorite bands, Squeeze. Bonus band: the Psychedelics Furs! We've seen Squeeze perform at least a dozen times over the decades and have never been disappointed. Here's a taste of what's in store for us.
---
The Stand posts links to Washington state and national news of interest every weekday morning by 10 a.m.
WASHINGTON IS A UNION STATE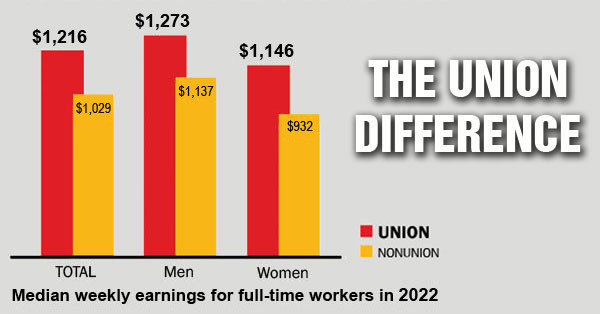 CHECK OUT THE UNION DIFFERENCE in Washington state: higher wages, affordable health and dental care, job and retirement security.
FIND OUT HOW TO JOIN TOGETHER with your co-workers to negotiate for better working conditions and respect on the job. Or go ahead and contact a union organizer today!