Cathy & Dan can stop shutdown | UAW strike may expand again | Up next: Actors
Thursday, September 28, 2023
---
THAT WASHINGTON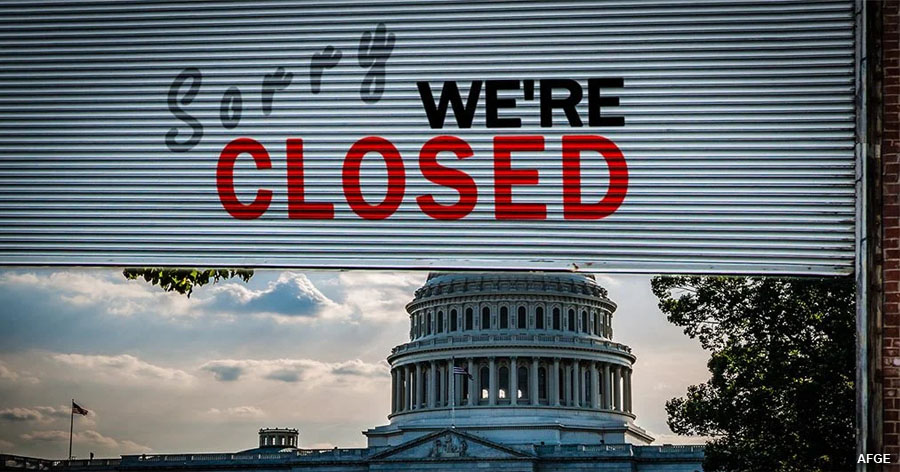 ► From NBC News — Government shutdown to begin Sunday if no deal is reached — The government will shut down at 12:01 a.m. ET Sunday if Congress doesn't act, a possibility that looks increasingly likely. President Joe Biden said today he doesn't believe a shutdown is inevitable, calling on House Republicans to "do their job, fund the government."
The Stand (Sept. 27) — Action alert: Urge your members of Congress to stop shutdown
TAKE A STAND — The American Federation of Government Employees urges all union members and community supporters to send a message to Congress urging all members to Stop the Shutdown! You can also visit afge.org/ShutdownCall to place a call to your members of Congress.
► From the Washington Post — The small group of House Republicans who might force a government shutdown— Roughly 10 lawmakers have at various times thwarted Speaker Kevin McCarthy's proposals for both short- and long-term funding.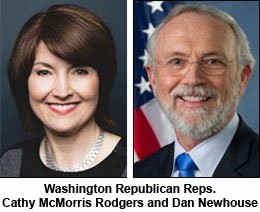 EDITOR'S NOTE — Nope. This media narrative that a small group of right-wing Republicans are shutting down the government ignores the fact that it would take an even smaller group of Republicans — just five — to keep the government running. If five Republicans join Democrats in signing a discharge petition, it will force a vote to keep the government open while budget negotiations continue. Most observers say that vote would easily pass with a bipartisan majority. Three Republicans have already indicated they would sign it. That means just TWO of the remaining 218 Republicans could stop the shutdown. If they refuse to do the right thing, that's a shutdown forced by 218 Republicans, including Washington's own Reps. Cathy McMorris Rodgers and Dan Newhouse.
► From the Washington Post — FAA faces a double government shutdown this weekend — If the FAA law and federal funding expire simultaneously, air traffic controllers and some aviation safety inspectors would continue to work while being unpaid. But the training of new air traffic controllers would cease, work on technology upgrades would be disrupted, and the agency would lose more than $50 million a day in revenue from taxes on airline tickets and fuel that help to fund its operations.
► From the (Everett) Herald — Shutdown hits kids, families at difficult moment (editorial) — There's a tragedy in this current budget fiasco: As bad as it is to furlough government employees, ask others to work without pay, hamstring good government service and risk the loss of benefits, the brinkmanship imposed chiefly by Republican extremists — who have placed personal point-scoring above country and even their own party — has diverted the nation's representatives from honest debate and fair compromise in meeting the nation's needs, especially regarding childhood poverty.
► From the union-busting Columbian — GOP conservatives holding nation hostage (editorial)
► From the Spokesman-Review — 'This is historic': Biden orders whole-of-government effort to restore salmon in Columbia, Snake rivers — President Joe Biden on Wednesday signed a landmark memorandum ordering federal agencies to do their part to restore salmon runs in the Columbia and Snake rivers and honor the U.S. government's treaty obligations to Northwest tribes.
---
LOCAL
► From the union-busting Columbian — Battle Ground teachers union ratifies contract — The union — which represents 800 educators, counselors and other staff in Battle Ground — overwhelmingly approved the deal, with 93 percent of members voting to ratify.
---
UAW STRIKE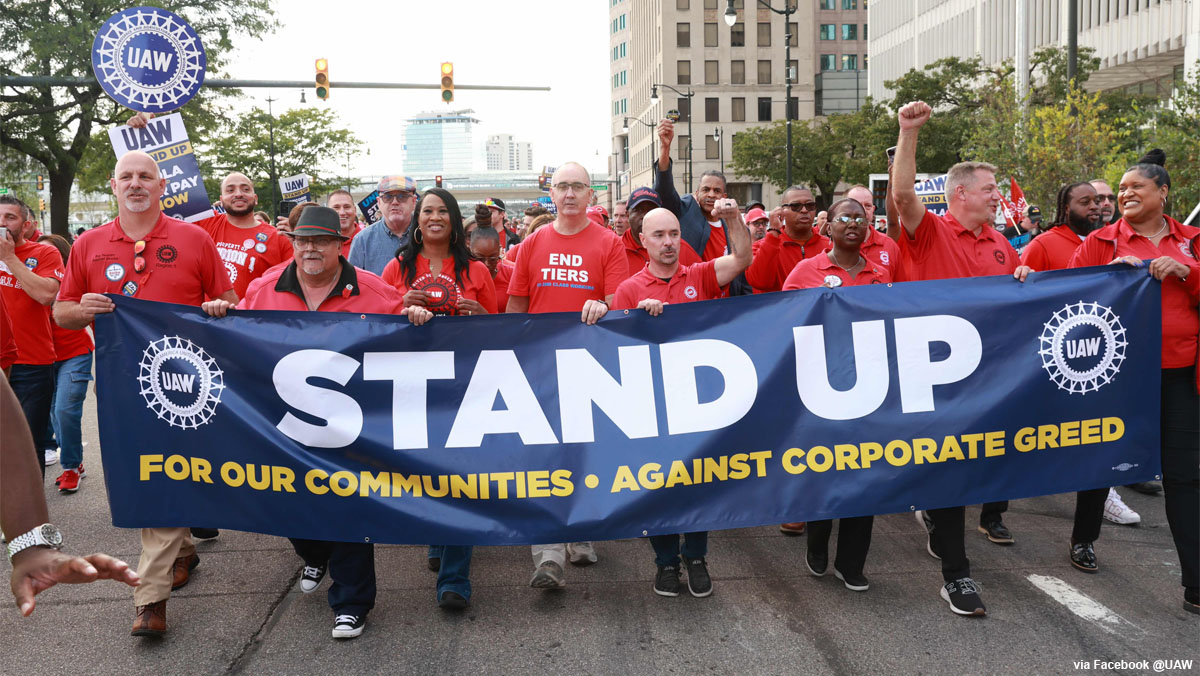 ► From Reuters — UAW could expand strikes at Detroit Three on Friday — The United Auto Workers union could strike additional Detroit Three automotive facilities on Friday if there is no serious progress in labor negotiations, a source familiar with the talks said. The union did not elaborate ahead of a planned video address by UAW President Shawn Fain at 7 a.m. PT on Friday. Bargaining continues at Ford, GM, and Chrysler parent Stellantis.
The Stand (Sept. 25) — How you can support the UAW strikers
► From Jacobin — Automakers are investing in stock buybacks instead of workers, electric vehicles — Big Three executives are claiming that UAW demands, including a just green transition, are too expensive. This is an obvious misdirection: the real sap on company finances is the billions of dollars in stock buybacks and executive compensation.
► From the Intercept — Big Three automakers' reputations plummet as UAW strike rages — Two weeks into the largest auto strike in U.S. history, Ford, General Motors, and Stellantis face a falling approval rating from consumers, a new survey shows.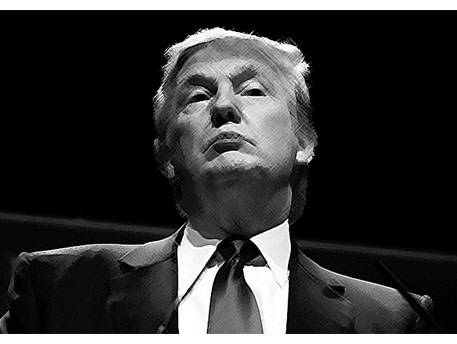 ► From the AFL-CIO — Donald Trump's catastrophic and devastating anti-labor track record — Donald Trump told us in 2016 he would stand with workers. He lied. The difference now is that he has a record he can't hide from. And that record was catastrophic for workers. Former President Trump spent four years in office weakening unions and working people while pushing tax giveaways to the wealthiest among us. He stacked the courts with judges who want to roll back our rights on the job. He made us less safe at work. He gave big corporations free rein to lower wages and make it harder for workers to stand together in a union.
► From HuffPost — Some attendees at Trump's 'autoworkers rally' were total frauds: report — One person held a sign that said "union members for Trump," but admitted to the newspaper she was not a union member. Another carried a placard with the words "auto workers for Trump" and confessed he was not an auto worker when the outlet requested an interview. Neither identified themselves.
---
NATIONAL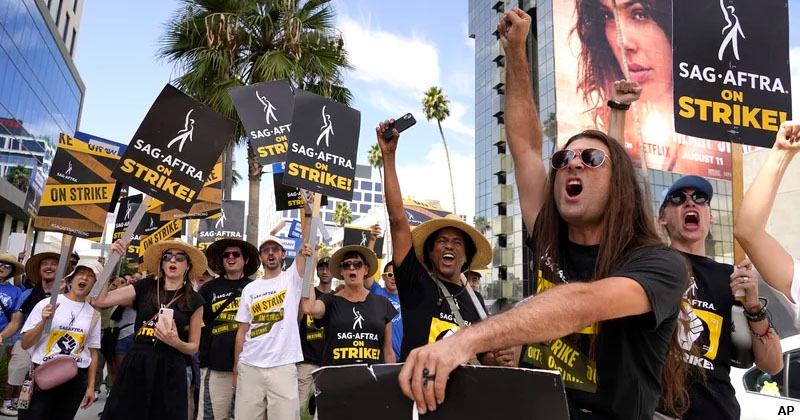 ► From the AP — Hollywood actors to resume negotiations with studios next week as writers strike ends — With the Hollywood writers strike over, actors will now get a shot at cutting their own deal with studios and streaming services. SAG-AFTRA announced Wednesday night that strike negotiations with studios would resume Monday. The guild said several studio executives will attend, much as they did during marathon sessions last week that helped bring the nearly five-month writers strike to an end. Monday is the same day that network late-night hosts will return to the air.
► From the LA Times — Screenwriters secured a new deal for AI. For actors, the fight could be even harder. — SAG-AFTRA worries that background actors could be scanned once and then see their likenesses reused indefinitely. The AMPTP maintains that actors will retain control, but it's been clear through the strike that the studios see this technology as a potential time and money saver.
► From the Hollywood Reporter — IATSE notches first video game union win in NLRB election — The crew union prevailed in a referendum on Wednesday to represent workers at Workinman Interactive, whose clients include Mattel, Nickelodeon and Disney.
► From the Guardian — California's fast-food workers win fight for $20 hourly pay and industry council — A new legislation will create a panel that will set wages and other standards for the industry.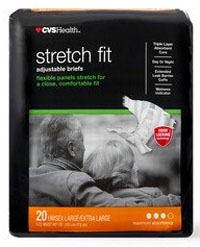 ► From the AP — CVS responds quickly after pharmacists frustrated with their workload don't show up — CVS found the right prescription on Wednesday to keep its stores open in the Kansas City area and avoid a repeat of a work stoppage last week by pharmacists: It promised to boost hiring to ease workloads that sometimes make it hard to take a bathroom break.
EDITOR'S NOTE — Would you like to be allowed to go to the bathroom? Get more information about how you can join together with co-workers and negotiate for better wages and working conditions. Or go ahead and contact a union organizer today!
► From Art News — Art Institute of Chicago union finalizes first contract, secures 'across the board' wage increases — Unionized employees of the Art Institute of Chicago museum and its affiliated school, the School of the Art Institute of Chicago, have secured their first contract, which guarantees wage increases "across the board" over a four-year period. Notably, employees who currently make the lowest wages receiving the highest raise at 16.25 percent.
EDITOR'S NOTE — Meanwhile in Tacoma…
The Stand (May 16) — Tacoma Art Museum board opts for more union-busting
---
The Stand posts links to Washington state and national news of interest every weekday morning by 10 a.m.
WASHINGTON IS A UNION STATE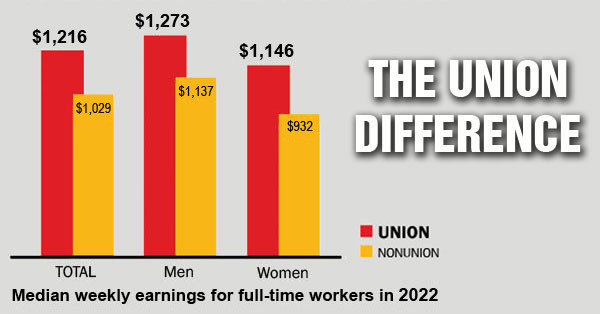 CHECK OUT THE UNION DIFFERENCE in Washington state: higher wages, affordable health and dental care, job and retirement security.
FIND OUT HOW TO JOIN TOGETHER with your co-workers to negotiate for better working conditions and respect on the job. Or go ahead and contact a union organizer today!