Who gets to bargain? | Ferries are failing | Unions are winning
Tuesday, October 31, 2023
---
LOCAL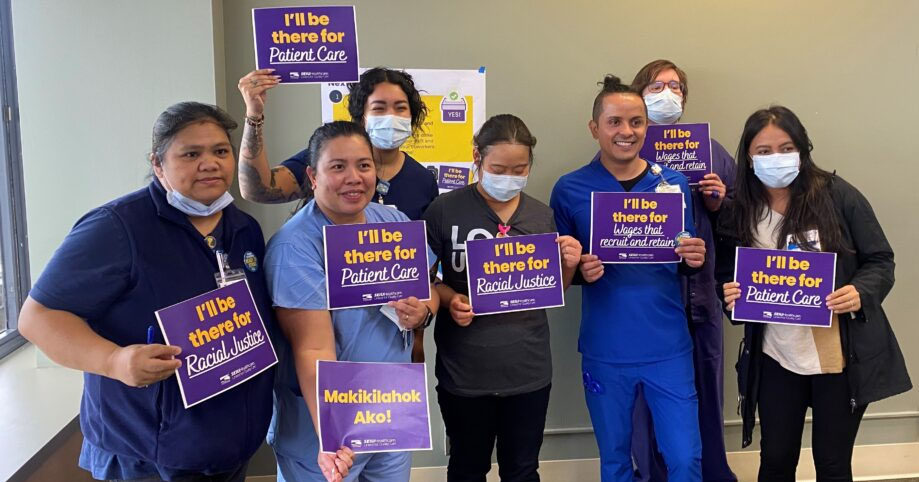 ► From the Spokesman-Review — Washington Kaiser Permanente workers call off strike after reaching tentative contract agreement — Health care giant Kaiser Permanente and its Washington workers have reached a tentative contract just days before a scheduled strike statewide. Details of the four-year labor contract will not be made available until after it is approved in a ratification vote, which begins on Wednesday. That was the day workers across Washington were set to go on a weeklong strike over their staffing and salary demands.
TODAY at The Stand — Tentative deal at Kaiser WA averts strike — SEIU Healthcare 1199NW members join Kaiser workers across nation voting on contract.
► From KING — Providence Everett nurses approve strike as labor contract expires — Nurses at a Snohomish County hospital are planning to strike if a new labor contract is not reached. The current contract expired on Oct. 31, and there is still no labor agreement. The union that represents Providence Everett nurses, UFCW 3000, said bargaining negotiations will resume Friday.
► From the Seattle Times — Seattle firefighters union slams erroneous mailer in City Council race — The union for Seattle firefighters is speaking out against erroneous advertising in a hot City Council race that's stirred multiple accusations of misinformation before the Nov. 7 election. Fire Fighters Local 27 hasn't endorsed either candidate in the race between Rob Saka and Maren Costa for District 1.
---
THIS WASHINGTON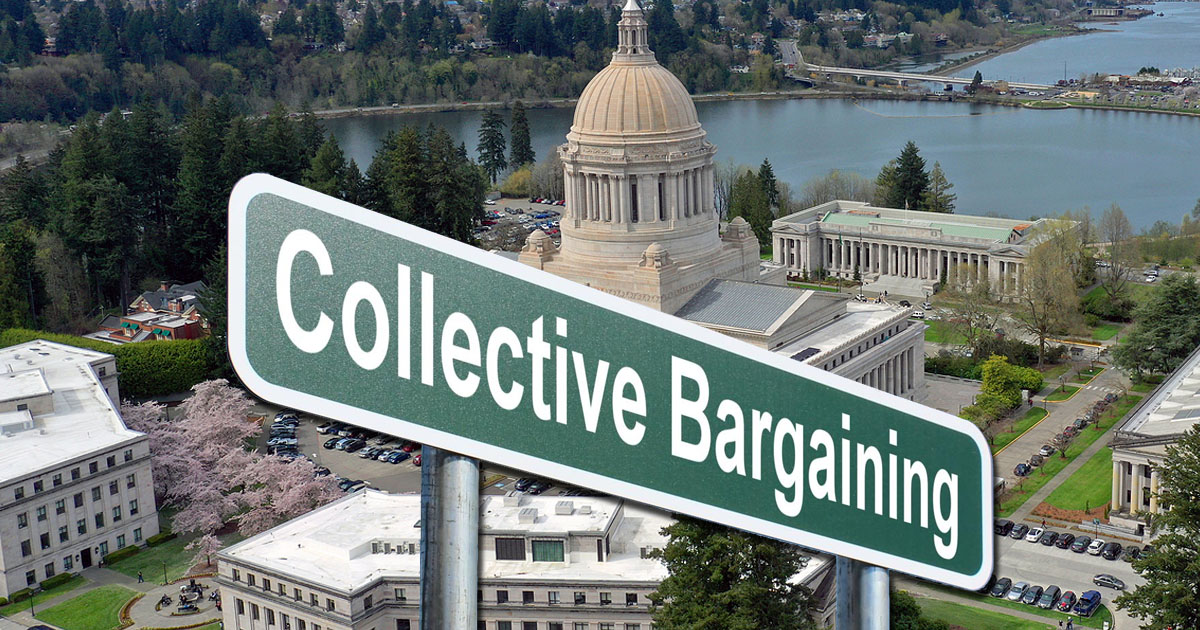 ► From the Washington State Standard — Here's how collective bargaining for Washington legislative staffers could go — Employees of the state Legislature will be able to unionize next May but not every one of them should be allowed to do so. That's according to recommendations in a new report from the leader of the Office of State Legislative Labor Relations. Only partisan staff in the House and Senate should be permitted to organize, and they should have separate bargaining units, the report says. And while employees will be able to negotiate on wages and working conditions, any collective bargaining agreement should contain no-strike language, concludes Debbie Brookman, director of the labor relations office, in the 100-page analysis delivered to lawmakers earlier this month.
► From KING — Bus driver workers' compensation claims skyrocket as exposure to drugs increases — Washington state workers' compensation claims connected to smoke inhalation of illicit drugs are at a five-year high. A University of Washington study of public buses and trains found fentanyl in 25% of air samples and nearly 50% of surface samples. Methamphetamine was found in nearly 100% of air and surface samples.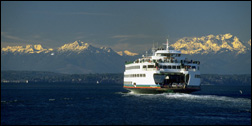 ► From the Seattle Times — WA ferry fleet loses a Seattle to Bremerton boat; strain continues — Washington's ferry system hit a low point over the weekend as yet another boat had to be taken out of service, leaving the fleet with just 14 working ships out of 21 owned by the state. The state's stable of 21 boats is already considered the minimum; 26 is the goal, which would allow ferries to receive regular and emergency maintenance without reducing service. But a cascade of mechanical failures, coupled with critical maintenance that can't be deferred and extremely limited dry dock space, means a third of the country's largest ferry system is out of service.
EDITOR'S NOTE — The Seattle-Bainbridge and Kingston-Edmonds runs, the two busiest runs in the system, are both down to a single ferry today. In addition to creating massive problems for commuters and other ferry-dependent residents, those two runs are the only ones with farebox recovery ratios that exceed operational expenses. In other words, the only revenue-generating WSF runs have been cut to half-service today.
► From Crosscut — Housing, homelessness loom large on the minds of Washington voters — Tacoma, Spokane and Bellingham each have ballot measures on these issues, and both voters and candidates have cited them as top priorities.
---
THAT WASHINGTON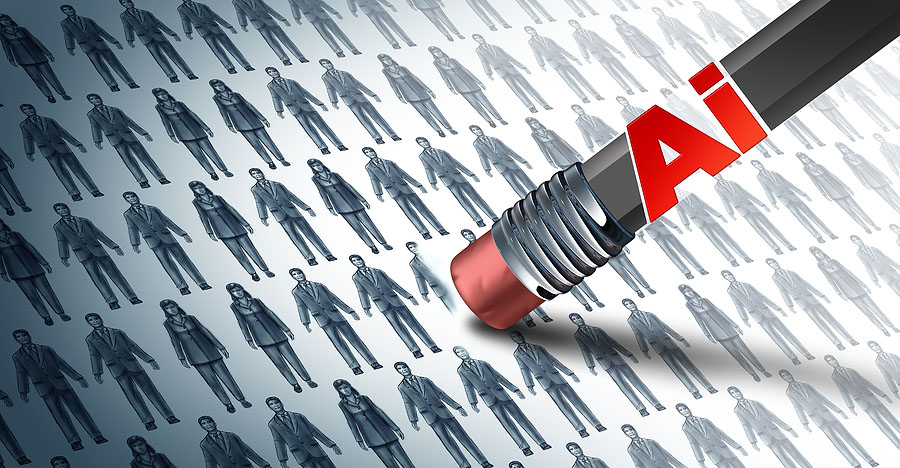 ► From the AP — Cutting-edge AI raises fears about risks to humanity. Are tech and political leaders doing enough? — Everyone from the British government to top researchers and even major AI companies themselves are raising the alarm about frontier AI's as-yet-unknown dangers and calling for safeguards to protect people from its existential threats.
► From the AFL-CIO — AFL-CIO President Liz Shuler: Biden Executive Order lays foundation for substantive worker engagement on AI — "The AFL-CIO applauds the centrality of workers' rights and values within this order—including the right to collectively bargain—while acknowledging there is much ground to cover in enshrining accountability, transparency and safety as bedrocks of AI."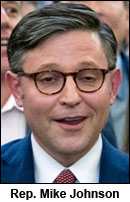 ► From The Hill — House deals with shutdown threat under Speaker Johnson — A stopgap measure will likely be needed to avoid a shutdown. There is much uncertainty in the House GOP about what the overall top-line level for the party's government funding bills will look like. Congress currently has until Nov. 17 to pass legislation to keep the government funded or risk a shutdown.
► From The Hill — Biden administration to propose rule to close retirement advice loopholes — The announcement, which is part of a broader effort by the White House to address so-called "junk fees," is focused on addressing potential conflicts of interest among financial advisers who provide retirement advice.
► From the Wall Street Journal — Workers keep getting big raises. That's a problem for the Fed. — Wage and benefits increases have eased but remain strong as central bank officials tackle high inflation.
EDITOR'S NOTE — The WSJ didn't have a problem when companies were boosting prices to pad higher profit margins, accounting for more than 60% of inflation a couple years ago. But when working people get their fair share…
---
NATIONAL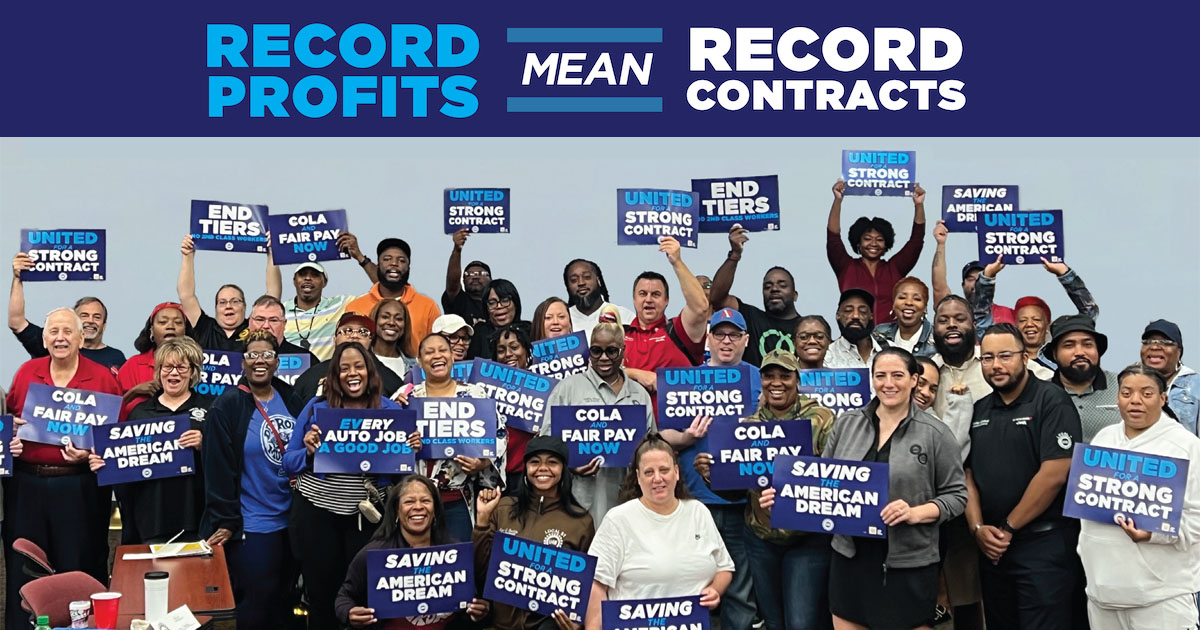 ► From Politico — What the pending UAW-Big 3 deals mean for workers, Biden and the economy — If the tentative agreements reached in recent days between the United Auto Workers and the Big Three automakers cross the finish line, it will mark a turning point in a year of labor unrest. UAW President Shawn Fain will have delivered his promised record economic contract using the unconventional strategy of bargaining with all three companies at once, and perhaps accelerating growing support for unions.
► From HuffPost — UAW deal with General Motors would bring battery plant workers into union — The union said it had achieved a core demand in talks with GM: putting battery plant employees under the UAW national agreement, which would guarantee that those workers would bargain collectively amid the industry shift toward electric vehicles.
► From the LA Times — American unions have finally remembered how to win (by Michael Hiltzik) — One lesson that union leaders seem to have absorbed in recent years is that contract gains are the key to organizing more facilities and recruiting new members. Indeed, Fain told members during a talk streamed over Facebook on Sunday that he intends to place the UAW's latest victories at the center of a new organizing drive focused on nonunion manufacturing plants owned by overseas carmakers such as Toyota and BMW.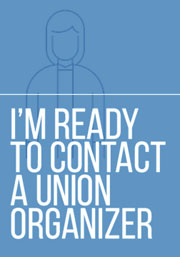 EDITOR'S NOTE — Ready for a voice at work? Get more information about how you can join together with co-workers and negotiate for better wages and working conditions. Or go ahead and contact a union organizer today!
► From the NY Times — Autoworkers strike a blow for equality (by Paul Krugman) — This apparent union victory follows on significant organized-labor wins in other industries in recent months, notably a big settlement with UPS, where the Teamsters represent more than 300,000 employees. And maybe, just maybe, union victories in 2023 will prove to be a milestone on the way back to a less unequal nation.
► From the Hollywood Reporter — SAG-AFTRA, Hollywood studios to resume negotiations on Tuesday — "While talks over the past week have been productive, we remain far apart on key issues," the union's negotiating committee told members Monday night.
EDITOR'S NOTE — You can support striking SAG-AFTRA members by donating to the SAG-AFTRA Foundation, an emergency assistance program available to SAG-AFTRA members in urgent financial need due to the strike. Also, consider making a contribution to the Entertainment Community Fund, which supports all workers in the entertainment industries and gives living expense grants to those in need.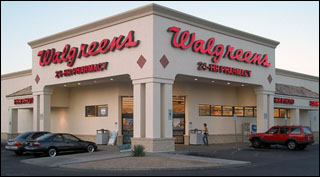 ► From Reuters — Pharmacy staff from CVS, Walgreens stores in US start three-day walkout — Some employees at CVS and Walgreens' U.S. pharmacies launched a three-day walkout starting Monday to push the companies to improve working conditions and add more staff to their stores. The walkout has been dubbed "Pharmageddon" on social media platforms such as Meta's Facebook where it was largely planned.
► From the Washington Post — Home schooling's rise from fringe to fastest growing form of education — The growth demonstrates home schooling's arrival as a mainstay of the American educational system, with its impact — on society, on public schools and, above all, on hundreds of thousands of children now learning outside a conventional academic setting — only beginning to be felt.
---
The Stand posts links to Washington state and national news of interest every weekday morning by 10 a.m.
WASHINGTON IS A UNION STATE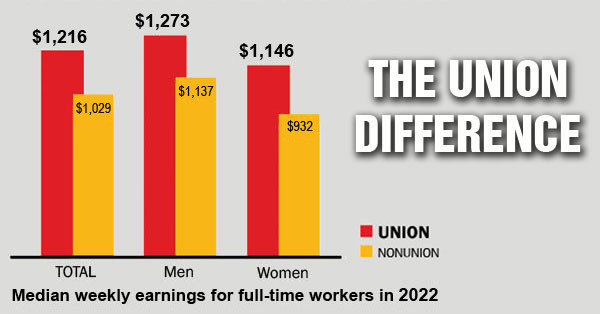 CHECK OUT THE UNION DIFFERENCE in Washington state: higher wages, affordable health and dental care, job and retirement security.
FIND OUT HOW TO JOIN TOGETHER with your co-workers to negotiate for better working conditions and respect on the job. Or go ahead and contact a union organizer today!