Providence Everett strike | Union-busting Starbucks | 'U Are Welcome'
Tuesday, November 14, 2023
---
LOCAL
► From KIRO — Providence Everett nurses on strike for next 5 days citing pay, staffing, safety — Nurses at Snohomish County's main hospital are now on strike. More than 1,300 nurses at Providence Regional Medical Center in Everett will be on the picket line for the next five days.
#safestaffingsaveslives #solidarity #ULPStrike #strike #nurses #UnionStrong #safestaffing #patientsafety #SolidaritySeason #ProvEverettRNsStrike pic.twitter.com/18QiHMTw3V

— UFCW 3000 (@UFCW_3000) November 14, 2023
► From the (Everett) Herald — About 1,300 Providence nurses are walking out. Here's what to know. — As of 6 a.m. Tuesday, nurses at Providence Regional Medical Center Everett are set to walk out. It's the first strike at the hospital since 1999. The work stoppage comes after more than six months of talks. About 1,300 nurses and their supporters plan to picket both Everett campuses, 1700 13th St. and 900 Pacific Ave. They plan to picket for 24 hours each day, with rotating shifts. Nurses are also planning a candlelight vigil for 6 p.m. Thursday at Drew Nielson Neighborhood Park, across the street from the hospital at 13th Street and Colby Avenue.
The Stand (Nov. 6) — Nurses at Providence Everett announce plans for ULP strike
► From the union-busting Columbian — Kaiser Permanente pharmacy techs, imaging specialists continue strike amid ongoing contract negotiations — More than 900 imaging specialists and pharmacy technicians at Kaiser Permanente are continuing to strike across Oregon and Southwest Washington. The walkout is expected to last until the end of this week.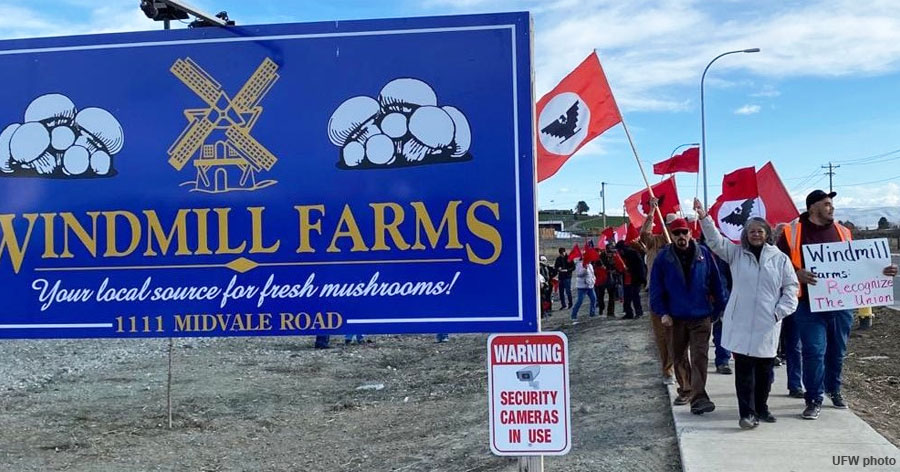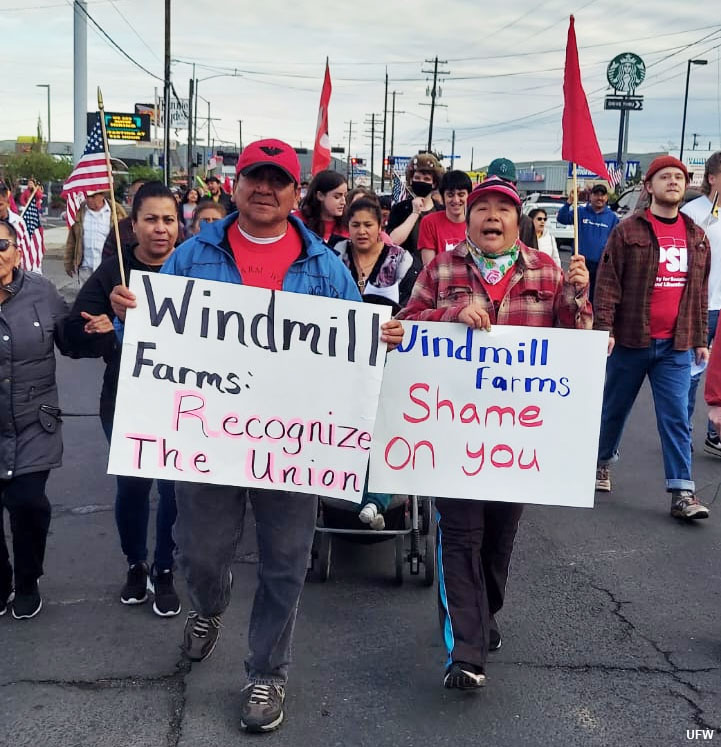 ► From the (Canada's) Globe and Mail — Mushroom-farm workers call for collective-bargaining rights in Washington — More than 200 kilometres southeast of Seattle is Windmill Farms, a mushroom operation purchased by Canadian company Instar Asset Management Inc. through an Ontario-based subsidiary. Situated in the Yakima Valley, it is an agricultural oasis criss-crossed by rows of apple trees, hops, vines, corn and, in springtime, asparagus. This landscape has frequently been a setting for labour activism. In the 1970s, workers in hop fields here led wildcat strikes. Cesar Chavez, the controversial face of modern agricultural organizing in the southwestern U.S., visited the area several times, once leading a march to demand more pay for asparagus cutters. Now, the United Farm Workers union that Mr. Chavez co-founded has once again turned its attention to the region, with a campaign to organize the mushroom plant's workers. Standing in its way is not only Washington state law but also Instar, whose executives say employees there have no need of a union.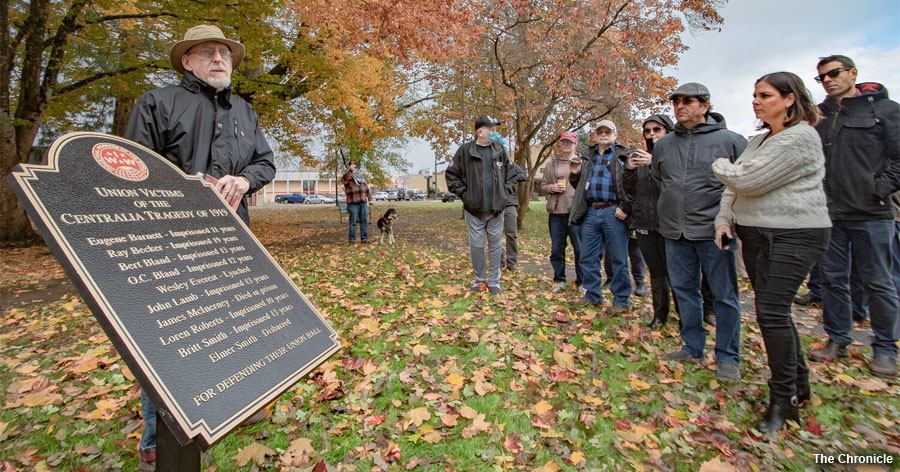 ► From the (Centralia) Chronicle — Centralia Tragedy: After decades-long fight, IWW gets plaque for union victims — Under overcast skies, approximately 50 Industrial Workers of the World union members gathered in Centralia's George Washington Park for the dedication ceremony for the bronze plaque memorializing the 10 union victims of the Centralia Tragedy of 1919 on the dark day's 104th anniversary, Saturday, Nov. 11.
► From the Cascadia Daily News — Whatcom Community College enrollment rebounds following pandemic dip — The college is slowly rebounding from pandemic enrollment dips, with a 6% increase in full-time enrollment compared to fall 2022.
► From the union-busting Columbian — Washougal's proposed 2024 budget seeks 16% boost for fire services as Camas-Washougal Fire Department seeks more firefighters
---
SOUTH OF THE BORDER



► From OPB — Portland Public Schools will remain closed Tuesday due to the ongoing teachers strike — Classes are canceled for another day as the Portland teachers strike continues. Portland Public Schools officials announced Monday morning that their bargaining team was refining its proposals in the hope of reaching an agreement with the Portland Association of Teachers.
The Stand (Nov. 13) — Portland teachers are striking for students — Here's how you can show your solidarity.
TAKE A STAND — If you live in Portland area or southwest Washington, the best way to support Portland educators while they are on strike is to join them on the picket line. They are picketing at all school locations in the district where bargaining unit members work, every day from 7:45 to 10:45 a.m. They are also be hosting daily rallies from noon to 2 p.m. Sign their Solidarity Form and they'll keep you updated with alerts and actions you can take. Also get updates @PDXteachers.
---
STARBUCKS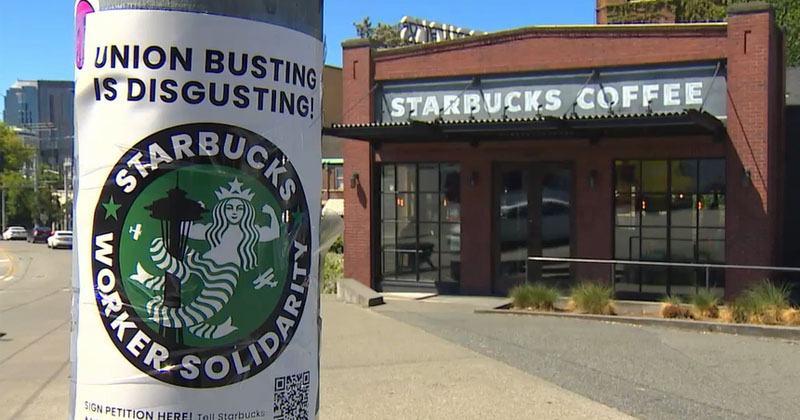 ► From HuffPost — Starbucks insists it isn't union-busting. A growing list of rulings say otherwise. — Ever since the union Workers United began organizing Starbucks stores in late 2021, the company has denied it threatened or retaliated against union supporters. But a growing body of decisions by NLRB judges and board members is undermining the company's public insistence that it has run a clean campaign against the union. Administrative law judges have ruled that Starbucks broke the law in 34 out of 36 cases that had decisions as of Oct. 18, according to a recent analysis of NLRB trials compiled by the labor board.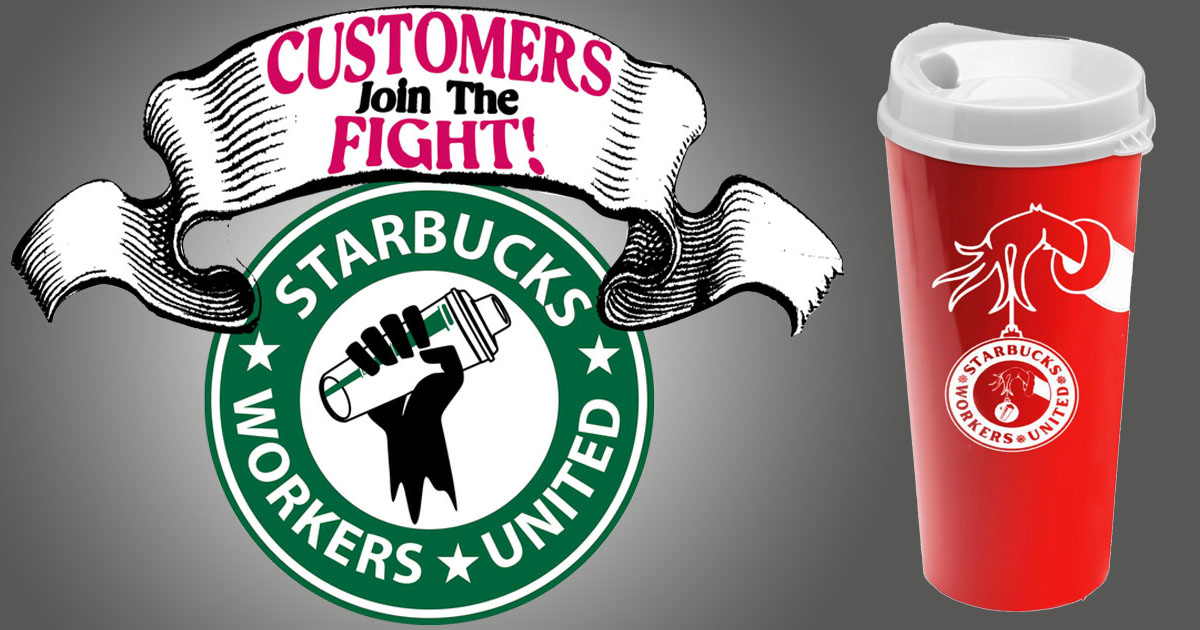 ► From Fast Company — Ahead of Starbucks Red Cup Day, college students demand schools cut ties with the coffee giant — Starbucks Red Cup Day is an annual event when the coffee chain hands out holiday-themed reusable cups, slated this year for Thursday, Nov. 16. As members of Starbucks Workers United plan to strike at Starbucks stores on Red Cup Day—as they did in 2022—college college students are planning their own actions, including boycotts, strikes, and picket lines. It's part of what the union and student organizers are calling the Red Cup Rebellion.
► From Reuters — Workers United calls for walkouts at hundreds of Starbucks stores on Red Cup day
The Stand — 'Red Cup Rebellion' to support Starbucks workers is Nov. 16
TAKE A STAND — Mark your calendar to join local Starbucks workers at the Red Cup Rebellion on Thursday, Nov. 16. Some Starbucks stores will be on strike. Others will have leafleting actions outside. Click here to find an event near you or sign up to host an event at your local Starbucks.
EDITOR'S NOTE — Hey, Starbucks. You're spending millions on union-busting consultants and not only do your employees continue to join together in a union, you are destroying your brand among a generation of young people. Wouldn't it be cheaper — and less illegal — to spend that money on a fair contract with your employees and pay them a livable wage? (Asking for over 8,000 friends.)
► From Crosscut — Starbucks baristas in Prosser affirm union vote after 'challenge'
---
THIS WASHINGTON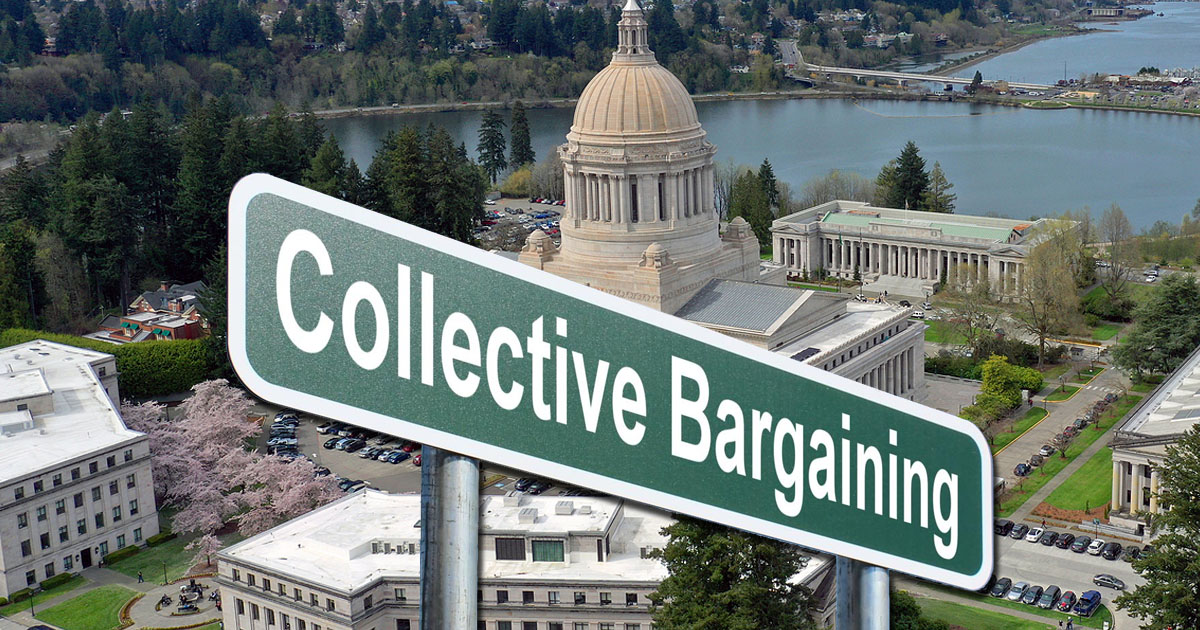 ► From the Spokesman-Review — Report recommends that unionization of Washington legislative staffs focus on partisan workers — Roughly 300 people employed in the Washington state Legislature may begin union bargaining discussions next year, a union representative announced this week. On Monday, the director of the Office of State Legislative Labor Relations presented a few recommendations from a 100-page report in a meeting with the state's Joint Committee on Employment Relations. The biggest recommendation mentioned by union office director Debbie Brookman was that employee union bargaining at the state Capitol be limited – at least initially – to partisan employees in the House and Senate, and that each chamber organize separately.
► From KUOW — Another Washington ferry goes out of service — The M/V Yakima has been taken out of service due to "continuing mechanical issues." No word yet on when the Yakima will be back in service. A third of the Washington State Ferries fleet was already down prior to the Yakima going out of service.
► From the Seattle Times — Thurston County elections office is sixth in WA to receive suspicious envelope — The Thurston County Auditor's Office received a suspicious envelope with white powder like the ones sent to elections offices in five other Washington counties.
---
THAT WASHINGTON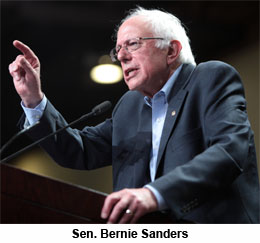 ► From The Guardian — Bernie Sanders: U.S. should back union movement 'to save the middle class' — If the U.S. is "going to save the middle class" then Democrats and Republicans must come together to back the newly resurgent labor movement, Bernie Sanders told the Guardian this week ahead of a Senate hearing on the benefits of unions. Sanders is holding a Senate health, education, labor and pensions committee hearing on Tuesday with labor leaders on the state of the U.S. labor movement and efforts to rein in corporate greed in America. He said:
"We have got to expand union organizing in this country if we're going to save the middle class. The American people are sick and tired of corporate greed, of record-breaking profits, outrageous compensation packages for CEOs while workers in many cases are earning starvation wages. That dynamic has got to change. I think we've seen real, real progress in the last year."
► From The Hill — GOP leaders aim to pass funding bill with help from Democrats amid conservative opposition — House Republican leaders are moving to pass a two-step stopgap government funding bill under a fast-track process that will require support from Democrats, an attempt to work around GOP opposition that threatened to tank the bill on a procedural vote.
► From Politico — Democrats look ready to ride to Johnson's rescue — The White House has blasted the new speaker's two-step stopgap, but congressional leaders have warmed up to it.
► From the Washington Post — Service workers brace for no income or back pay if government shuts down — Thousands of federally contracted service workers are facing the same uncertainties as Congress, for the second time in six weeks, brushes up against a deadline for passing critical funding legislation.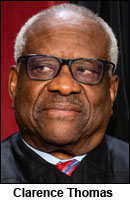 ► From NPR — The Supreme Court adopts first-ever code of ethics — The U.S. Supreme Court Monday adopted its first-ever ethics code, bowing to pressure from Congress and the public. All nine justices signed onto the new code, which was instantly criticized for lack of an enforcement mechanism.
► From Politico — Sweeping government report warns of 'daunting' climate fight — Federal assessment shows climate change has created new living conditions with major costs. But halting every fraction of a degree of warming could quell climate disruptions.
EDITOR'S NOTE — And yet, we still subsidize and incentive the fossil-fuel industries…
► From Reuters — Chevron takeover of Hess resurrects multi-billion dollar tax shield — Chevron's deal to buy Hess will unlock $15 billion worth of tax benefits that had once been relegated to the accounting dustbin, as the combined company takes advantage of Hess's past losses to cut future payments.
► From the (Longview) Daily News — Gluesenkamp Perez among trio of lawmakers to introduce legislation to lower cost of generic drugs
---
NATIONAL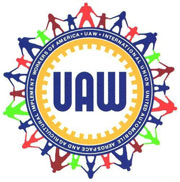 ► From NPR — The Big 3 offered 'life-changing' raises. Why thousands of autoworkers are voting 'no' — While raises of 25% or more, cost of living allowances tied to inflation, and increased 401(k) retirement contributions are impressive wins — more than the union has gotten in the past 22 years combined — many autoworkers note the gains only partially make up for what was lost over decades of concessions.
BREAKING: Hyundai is raising factory worker pay 25% by 2028.

By winning at the Big 3, @UAW caused a domino effect that has forced non-union companies like Toyota, Honda, and Hyundai to deliver raises as well.

As Shawn Fain put it, "UAW stands for 'You Are Welcome.'"

— More Perfect Union (@MorePerfectUS) November 13, 2023
GET IT IN WRITING! — Find out more information about how you can join together with co-workers, negotiate for better wages and working conditions, and get a union contract that protects those gains! Or go ahead and contact a union organizer today!
► From CBS News — SAG-AFTRA to begin voting Tuesday on tentative deal with studios — The union's national board of directors approved the agreement on an 86% to 14% vote Friday, and is encouraging members to vote "yes." Voting by an estimated 160,000 members is expected to continue through the first week of December.
► From the AFL-CIO — Brooklyn museum workers ratify first union contract — Workers at the Brooklyn Museum (UAW) voted overwhelmingly to ratify their first contract last week, one day before the union was set to strike.
The Stand (Nov. 10) — Tacoma Art Museum Workers United election is Nov. 15-16
---
The Stand posts links to Washington state and national news of interest every weekday morning by 10 a.m.
WASHINGTON IS A UNION STATE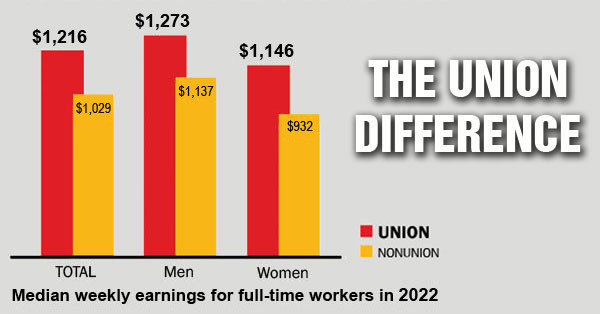 CHECK OUT THE UNION DIFFERENCE in Washington state: higher wages, affordable health and dental care, job and retirement security.
FIND OUT HOW TO JOIN TOGETHER with your co-workers to negotiate for better working conditions and respect on the job. Or go ahead and contact a union organizer today!