A win again | Big Boeing orders | Amazon strike spreads
Monday, November 13, 2023
---
LOCAL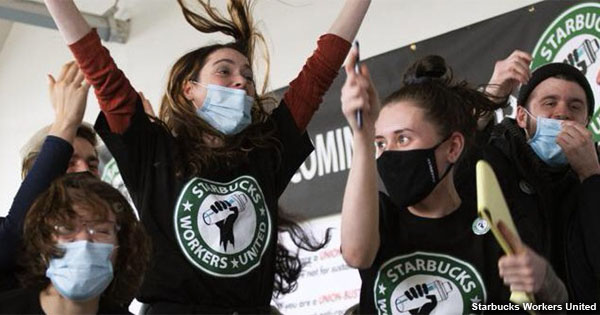 ► From the Tri-City Herald — Starbucks challenged results of Prosser union vote. Baristas voted again to unionize. — Workers at the Starbucks in Prosser have voted a second time to unionize after results of the first election were set aside. The new election was held Nov. 9, with 20 workers participating. The results were 12 yes to eight no. The NLRB ran a second election after Starbucks objected to the results of the first, citing outside influences.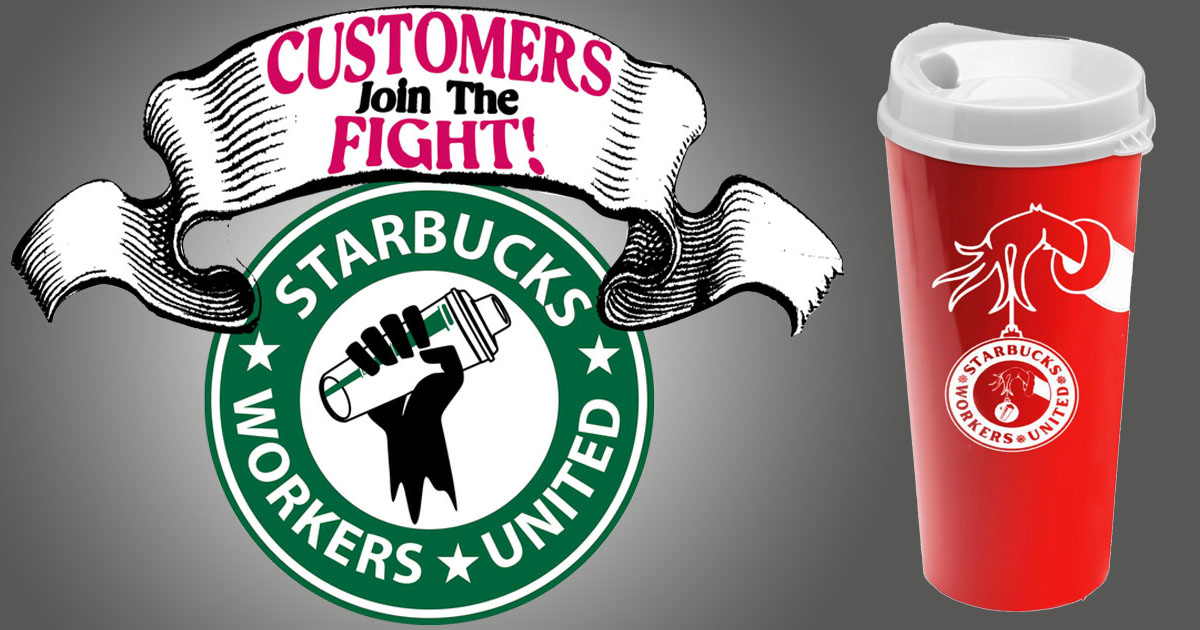 EDITOR'S NOTE — Starbucks continues to waste millions of dollars on shitty union-busting consultants — and break the law — rather than negotiate a first contract with its employees, some of whom have been waiting more than a year for good-faith negotiations to begin. All the more reason to join this Thursday's Red Cup Rebellion…
The Stand — 'Red Cup Rebellion' to support Starbucks workers is Nov. 16
► From the Washington State Standard — Hundreds of fruit packers in Washington and Oregon take union vote this week — More than 350 apple, pear and cherry packers at three facilities in Washington and Oregon will decide this week whether to unionize with UFCW 3000. It follows more than three years of organizing by mostly Latina women who have worked for decades for the Washington-based company Mount Adams Fruit.
► From Teamsters 174 — Baker Commodities workers ratify contract with Teamsters Local 174 — A group of 31 workers successfully ratified a contract to protect and reward them for the necessary work they perform. The workgroup, which includes CDL drivers who transport cooking grease from restaurants and also plant workers who operate a rendering plant in Tukwila, achieved a contract with major improvements in wages and pension, along with additional improvements in healthcare and working conditions.
► From KNKX — As the 'aroma' fades, Tacoma hopes green jobs could bring back its blue-collar roots — Tacomans are hopeful the city is well-poised to take advantage of the state and nation's green transition, and experts agree it's possible.
► From the Seattle Times — Sinclair nixes Univision affiliation, ending local Spanish broadcasts — Sinclair station KUNS has confirmed that it would end its Univision affiliation, spelling the end not only of national Spanish-language programming but also the region's lone, locally produced TV newscast in Spanish.
---
SOUTH OF THE BORDER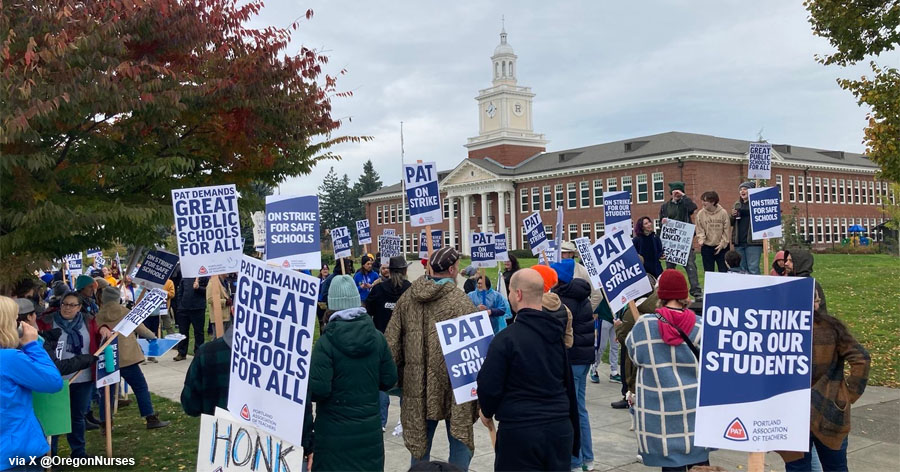 ► From the Oregonian — Portland teachers strike: No school Monday as district, union still far apart despite new offers — Portland Public Schools and its teachers union remain far apart in new contract offers exchanged on Sunday, with teachers terming the district's proposal "insulting" despite notable movement from both sides. The still-wide gap ensures that the district's 43,000 students will remain out of school for a seventh straight day Monday as the district's first-ever teachers strike stretches into its third week.
TODAY at The Stand — Portland teachers are striking for students — Here's how you can show your solidarity.
---
AEROSPACE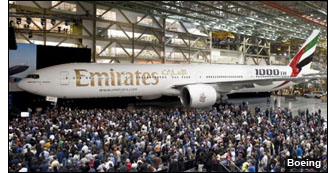 ► From the AP — Long-haul carrier Emirates opens Dubai Air Show with $52 billion aircraft purchase from Boeing — Emirates said the deal would see the carrier purchase 90 Boeing 777 aircraft, 55 of them its 777-9 variants and 35 of them 777-8s. It will also add an additional five 787s to a previous order of 30 aircraft. Emirates' low-cost sister airline, FlyDubai, followed up with an $11 billion order of 30 Boeing 787-9 Dreamliners.
► From Reuters — China weighs ending freeze on Boeing purchases with 737 MAX deal in U.S. — China is considering resuming purchases of Boeing's 737 MAX aircraft when the U.S. and Chinese presidents meet this week at the APEC summit. Boeing is still waiting to resume deliveries of its bestselling 737 MAX to Chinese airlines more than four years after they were halted following two deadly crashes.
---
THIS WASHINGTON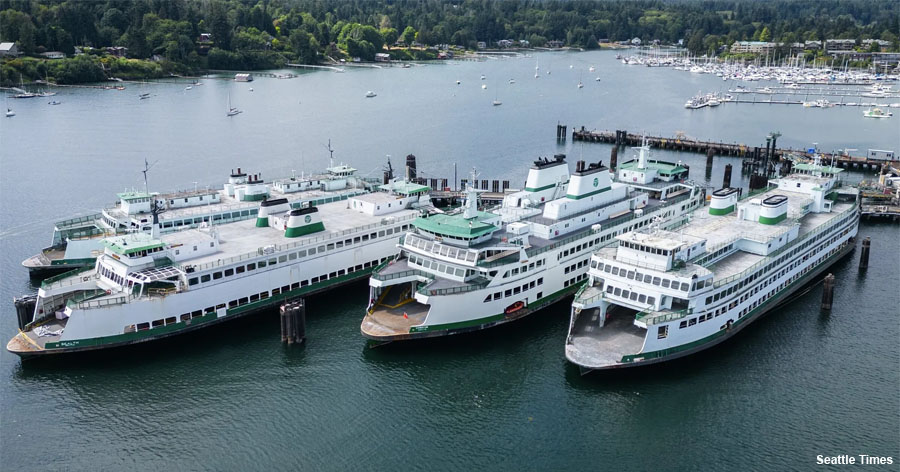 ► From the Seattle Times — WA's ferry system is broken, and Gov. Inslee must right the ship (editorial) — An integral part of Washington's highway system is broken. Lawmakers must also stay focused on the Washington State Ferries' parallel crisis in staffing and ensure robust hiring continues. We look to Gov. Inslee and state lawmakers to help commuters and riders survive the turbulence.
► From KIRO — Out-of-service Yakima ferry causes 6 Sunday route cancellations
► From Crosscut — WA ballot rejections more likely for young voters, people of color — Nearly 5% of voters aged 18 to 25 had their ballots rejected in the 2022 general election, according to a new UW study.
► From KOMO — Local election workers have been under siege since 2020. Now they face fentanyl-laced letters
---
THAT WASHINGTON
► From the AP — New rule would make it easier for millions of Americans to unionize, but businesses are pushing back — The new "joint employer" rule that goes into effect next month could make it easier for millions of workers to form unions at big companies like McDonald's. It could widen the number of companies that must participate in labor negotiations alongside their franchisees or independent contractors. For example, it might require Burger King to bargain with workers even though most of its U.S. restaurants are owned by franchisees. Or it could require Amazon to negotiate with delivery drivers who are employed by independent contractors.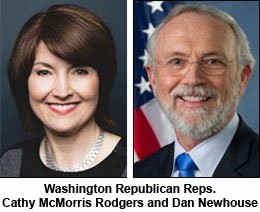 ► From The Hill — Congress barrels toward shutdown with House GOP divided — Congress is barreling towards a government shutdown this week as Friday's funding deadline inches closer, with House Republicans at odds over Speaker Mike Johnson's (R-La.) pitch to keep the lights on in Washington. Johnson unveiled an unconventional two-step stopgap bill over the weekend, which would extend funding at current levels for some agencies until mid-January and the rest through early February. That proposal, however, is already dividing the fractious House GOP conference, with some hardline conservatives voicing opposition to the legislation because of the lack of spending cuts.
► From The Hill — Thanksgiving shutdown sets up nightmare scenario for travels — The government is days away from a Nov. 18 shutdown, which could force Transportation Security Administration employees and federal air traffic controllers to work without pay just as the busy Thanksgiving travel season begins.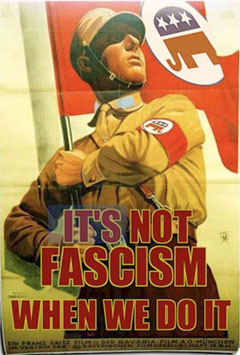 ► From the Washington Post — Trump calls political enemies 'vermin,' echoing dictators Hitler, Mussolini — On Veterans Day, the former president vowed to "root out" his liberal opponents, drawing backlash from historians who say his rhetoric is reminiscent of authoritarians.
► From CNBC — Public workers may receive reduced Social Security benefits. There's growing support in Congress to change that. — The APWU has endorsed the Social Security Fairness Act, a bill that would repeal Social Security rules known as the Windfall Elimination Provision and Government Pension Offset that reduce benefits for workers had positions where they did not pay Social Security taxes, also called non-covered earnings.The legislation has support from other organizations that represent public workers, including teachers, firefighters and police.
► From ProPublica — OSHA investigates small dairy farms so rarely that many worker advocates don't bother to report deaths and injuries — Worker advocates say the federal agency's patchwork of enforcement across the country is fundamentally unfair. Many don't contact OSHA over safety incidents because they've heard so frequently that small farms can't be investigated.
---
NATIONAL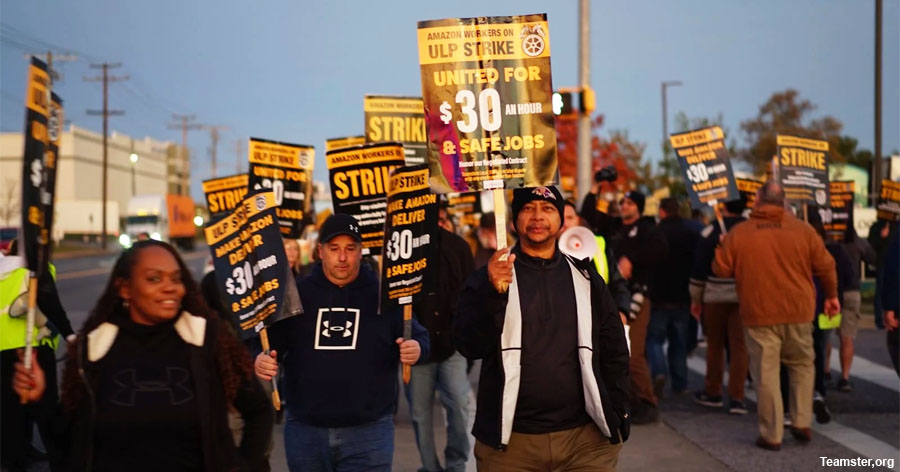 ► From the Guardian — Amazon's first delivery workers to unionize were later fired – now they're striking at warehouses — Drivers from an Amazon delivery station in California have been on strike since 24 June, and have taken their strike to picket lines at over 20 Amazon warehouses around the US, including Amazon facilities in New York, Georgia, Maryland, Michigan, Massachusetts, New Jersey and Connecticut. The effort is aimed at highlighting the plight of drivers who were fired after successfully forming a union and negotiating a contract with Amazon's delivery partner.
► From the IBT — Amazon Teamsters strike spreads to 2 Baltimore warehouses
► From the AP — Hollywood actors union board approves strike-ending deal as leaders tout money gains and AI rights — Board members from Hollywood's actors union voted Friday to approve the deal with studios that ended their strike after nearly four months, with the union's leadership touting the gains made in weeks of methodical negotiations. The three-year contract agreement next goes to a vote from the union's members.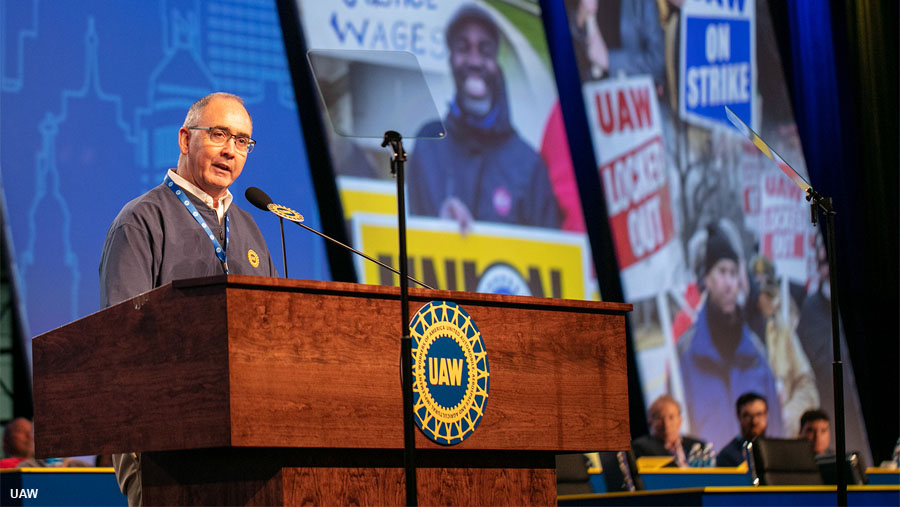 ► From the Washington Post — How a brash, little-known union leader won record gains for autoworkers — UAW President Shawn Fain's brazen, theatrical and digitally savvy strike against Detroit's Big Three automakers — Ford, General Motors and Stellantis — yielded one of the most worker-friendly contracts any union has negotiated in decades, with compensation gains that are already forcing other parts of the auto industry to raise wages. Fain combined potent symbolism — tossing auto offers in the trash and wearing an Eat the Rich T-shirt — with an unwavering call for workers to stand up and fight the "corporate greed" and "billionaire class" that he said was leaving them behind. The tough-minded approach has earned Fain celebrity status in left wing circles looking to energize the labor movement — even as it introduces an icy new era of relations with Detroit's biggest automakers, which argue that Fain has unnecessarily cast them as the enemy.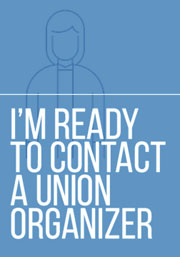 ► From NPR — The UAW won big in the auto strike — but what does it mean for the rest of us? — The deals will inject a lot of money into the communities around UAW auto plants — just in time for the holidays, said one economist. They will also push up wages, both in the auto industry and other sectors, through competitive pressure.
► From Reuters — Honda hikes U.S. production workers' pay 11% after UAW deals
EDITOR'S NOTE — You can do better than that. Find out more information about how you can get it in writing by joining together with co-workers and negotiate for better wages and working conditions. Or go ahead and contact a union organizer today!
► Point, from NBC News — 36-hour shifts, 80-hour weeks: Workers are being burned out by overtime — Americans say they are being required to work an exorbitant amount of overtime to compensate for staffing shortages that have plagued the economy.
► Counterpoint, from NPR — A manufacturer tried the 4-day workweek for 5 days' pay and won't go back — More than 200 companies have taken part in an ongoing global trial led by the organization 4 Day Week Global. Of the 41 American and Canadian companies that began the trial in 2022, none has reported going back to working 40 hours a week.
---
TODAY'S MUST-READ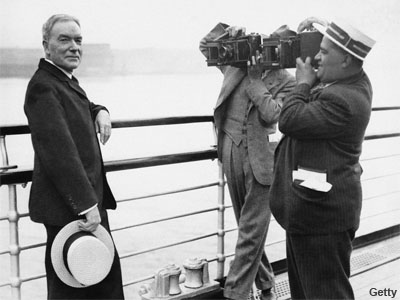 ► From the Washington Post — How inheritance data secretly explains U.S. inequality — Most of us probably grew up with a mental model of inheritances as an unexpected, random windfall, not unlike winning the lottery or striking oil. But when we ran the numbers, we found they weren't random at all. White folks are about three times more likely to inherit than their Black, Hispanic or Asian friends. The gap closes slightly when you account for the fact that the typical White American is older than their peers, but it remains vast enough to help explain why the typical White family has more than six times the net worth of the typical Black American family.
---
The Stand posts links to Washington state and national news of interest every weekday morning by 10 a.m.
WASHINGTON IS A UNION STATE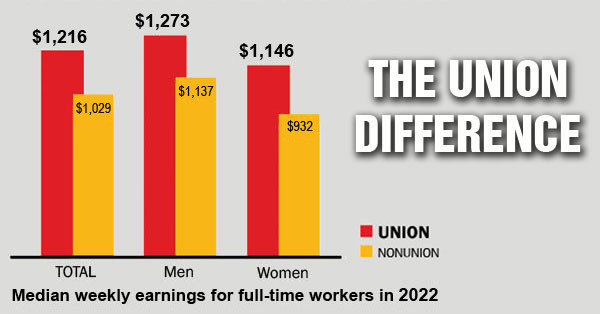 CHECK OUT THE UNION DIFFERENCE in Washington state: higher wages, affordable health and dental care, job and retirement security.
FIND OUT HOW TO JOIN TOGETHER with your co-workers to negotiate for better working conditions and respect on the job. Or go ahead and contact a union organizer today!