Big raises at Kaiser | How to support veterans | All we do is Wynn
Friday, November 10, 2023
---
LOCAL

► From the Spokesman-Review — WA Kaiser Permanente workers ratify new contract with wage increases for nurses, service workers — Kaiser Permanente workers in Washington have ratified a new contract with large pay increases for nurses and service workers. Workers had been set to strike after their previous contract ended Nov. 1, but a deal on a new four-year contract was reached days beforehand. After more than a week of voting, workers approved the contract. Under its provisions, workers will receive a 17-25% wage increase in the next 12 months and between a 27-35% wage increase by the end of the contract in 2027. "This new contract with Kaiser Washington is a win for both healthcare workers and patients," said RN and SEIU Healthcare 1199NW President Jane Hopkins.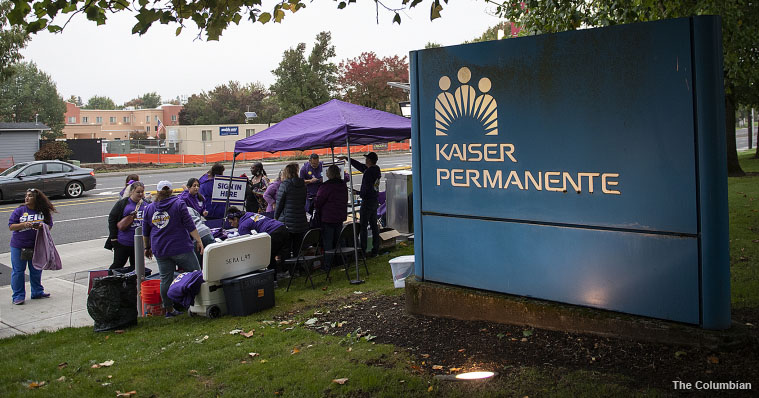 ► From the union-busting Columbian — Washington Kaiser workers ratify contract that includes 17-25% pay increase for every union member — Members of the union representing Kaiser Permanente workers across Washington have voted to ratify a new contract agreement, the union announced Thursday. The ratified contract agreement comes two weeks after the Coalition of Kaiser Permanente Unions — which includes SEIU Healthcare 1199NW and SEIU Local 49 — reached a national contract agreement.
The Stand (Nov. 9) — Kaiser WA healthcare workers approve new contract
READY FOR A RAISE?  Get more information about how you can join together with co-workers and negotiate for better wages and working conditions. Or go ahead and contact a union organizer today!
► From UFCW 555 — UFCW 555, Kaiser Permanente resume bargaining today — The Unfair Labor Practice Strike for Imaging and Pharmacy departments at Kaiser facilities in Oregon and Southwest Washington continues, while bargaining is ongoing today. Kaiser continues to tell the press and our members that our Union proposal for a 42% wage increase over 4 years is "unreasonable," while agreeing to similar amounts in the Washington Kaiser Permanente region.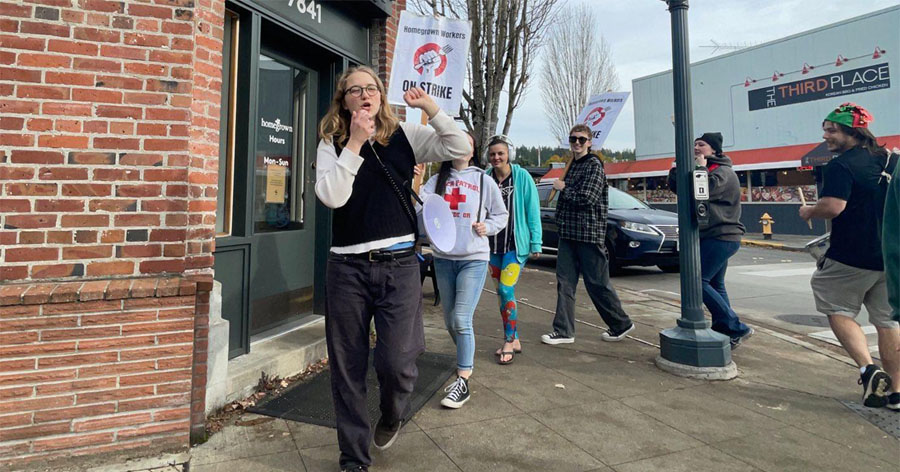 ► From KIRO — Workers at Redmond's Homegrown sandwich shop strike over 'unfair' firing of union leader — Union workers at a Homegrown sandwich shop in Redmond have been striking since Oct. 30 to protest the firing of their coworker. Workers are demanding that the company rehire longtime union leader Sydney Lankford.
TODAY at The Stand — Bring Syd back! Homegrown workers strike over unfair firing — Join the picket line Nov. 17 for Union and Community Solidarity Day.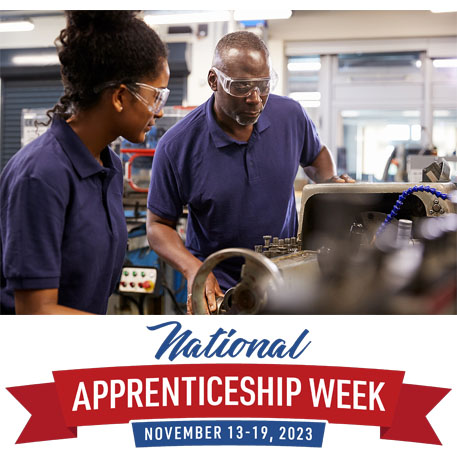 ► From the (Everett) Herald — Explore apprenticeship programs at free Everett job fair Nov. 16 — Interested in becoming an apprentice? The Sno-Isle Tech Skills Center will hold a free Career and Job Fair that features a lineup of 30 apprenticeship programs in Snohomish, Whatcom, Skagit and King and Pierce counties. The event will be held 4-7 p.m. Thursday, Nov. 16, at the Sno-Isle Tech Skills Center, 9001 Airport Road, Everett. Representatives from the construction, aerospace, transportation, health care and other industries will be on hand to answer questions and offer program information.
TODAY at The Stand — National Apprenticeship Week is Nov. 13-19
---
SOUTH OF THE BORDER



► From the Oregonian — As Portland teachers strike hits 7th day, some tensions hit a new high — Tensions and emotions around Portland Public Schools are stretching increasingly thin as the teachers strike hits its seventh day with no immediate end in sight, leaving 44,000 students at risk of a second prolonged educational disruption in the last four years.

► From AFSCME — Strike in Oregon forces employer to offer fair contract — Five days. That's how long AFSCME members who work for Oregon's Yamhill County government were on strike seeking a fair contract. And five days is all it took to force Yamhill County management to offer a three-year contract that the members of Yamhill County Employee Association/AFSCME Local 1422 found palatable.
---
ELECTIONS



► From the Seattle Times — Strauss now leads in tight Seattle City Council race; progressives narrow gaps — Votes tallied Thursday showed the pendulum beginning to swing toward progressives, though moderate candidates still lead in six out of seven Seattle City Council races.
► From the Seattle Times — King County Council results show Teresa Mosqueda extending her lead
► From the Spokesman-Review — Woodward loses ground in second day of counting
The Stand (Nov. 8) — How labor's endorsed candidates are faring — Unofficial election results as of Wednesday morning in races where regional AFL-CIO Central Labor Councils made endorsements/recommendations. Check the websites of your County Election Office for the latest results in your community.
UPDATED election results coverage from the (Aberdeen) Daily World, Bellingham Herald, (Everett) Herald, Kitsap Sun, (Longview) Daily News, (Tacoma) News Tribune, Peninsula Daily News, Skagit Valley Herald, Tri-City Herald, Yakima Herald, and from the union-busting (Vancouver) Columbian.
► From the Seattle Times — Snohomish County elections office fifth in WA to get suspicious mail
► From the News Tribune — Terrorism hit Pierce County elections. I was there — and what I saw made me proud (letter) — I also want to hurl the professionalism and compassion of the Pierce County Emergency Management team in the face of every fool who says that the government can't do anything right. The response of Pierce County's public sector workers was seamless to the last detail, including drinks and snacks for workers stuck in small rooms waiting for the all-clear.
---
THIS WASHINGTON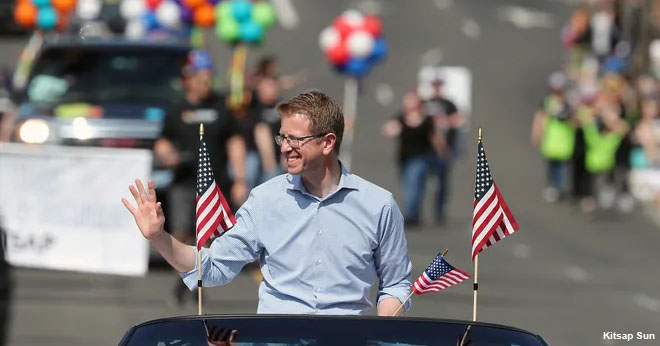 ► From the Kitsap Sun — U.S. Rep. Derek Kilmer announces he won't seek re-election to Congress in 2024 — U.S. Representative Derek Kilmer (D-Gig Harbor) announced Thursday that he won't seek re-election in 2024. Kilmer has represented the 6th District in the House of Representatives since 2013.
► From the Seattle Times — I won't run again for Congress, but I remain hopeful that we can make things better (by Rep. Derek Kilmer) — I find hope in the fact that — little by little — we're providing more opportunity so people have a shot, no matter what ZIP code they live in. The work on (my district's) priorities needs to continue. Indeed, these issues will be my focus for the next 14 months as I complete my term.  And beginning in 2025, that work — for me — will happen outside the marble walls of Congress. But my main takeaway after a couple of decades in public service is this — together we can make things better.
► BREAKING from the Seattle Times — WA lands commissioner Hilary Franz drops out of governor's race to run for Congress — In a major political shake-up for Washington's 2024 elections, state Public Lands Commissioner Hilary Franz is dropping out of the gubernatorial race to run for Congress. In an announcement to be made public Friday morning, Franz will announce she's running to represent the 6th Congressional District — with the endorsement of U.S. Rep. Derek Kilmer, the Gig Harbor Democrat who abruptly announced yesterday he won't seek a seventh term.
► From KUOW — Half of WA's undocumented immigrants are uninsured. For the first time, the state marketplace is open to them — This month, Washington became the first state to open its insurance marketplace to all residents, including all undocumented immigrants. And those below a certain income will even be able to get state subsidies to help pay the insurance premiums.
EDITOR'S NOTE — It's open enrollment now at Washington HealthPlanFinder.
► From the Washington State Standard — Cyberattack crashes parts of WA transportation website — Traffic cams and ferry tracking are among the services that the incident took down. Online commercial freight permits were once again available by late Thursday.
---
AEROSPACE
► From Reuters — Boeing data published by Lockbit hacking gang — Internal data from Boeing was published online on Friday by Lockbit, a cybercrime gang which extorts its victims by stealing and releasing data unless a ransom is paid. The hackers in October said they had obtained "a tremendous amount" of sensitive data from the aerospace giant and would dump it online if Boeing didn't pay a ransom by Nov. 2.
► From the Seattle Times — Airbus and Boeing execs maneuver for sales edge in long-haul jet market
---
THAT WASHINGTON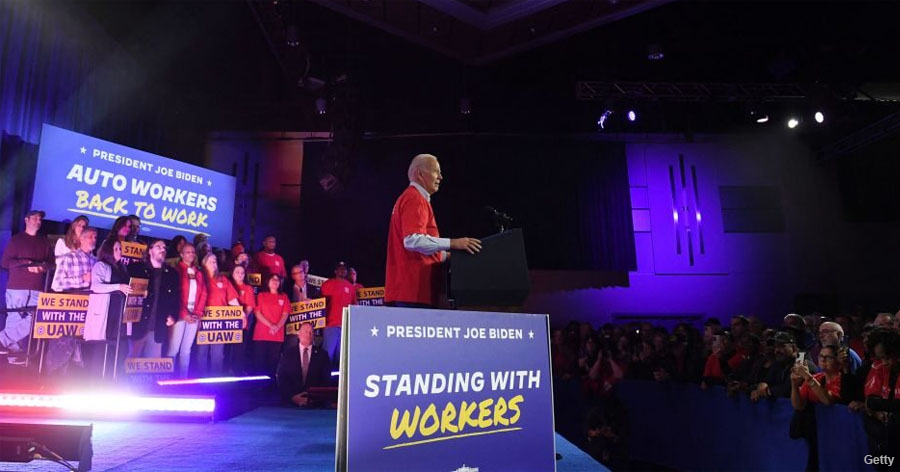 ► From Roll Call — Biden, Harris tout union wins for UAW, actors and casino workers — The holiday weekend may be starting with Veterans Day, but the Biden administration on Thursday was celebrating like it was Labor Day. President Joe Biden and Vice President Kamala Harris both visited with allies from organized labor Thursday as unions in other industries, including actors and casino workers, were announcing contract victories. "I've been around the UAW longer than you've been alive, man," Biden said to the crowd after trading his jacket for a red United Auto Workers T-shirt and recalling the union's longtime support for his political career in Delaware.
► From the Washington Post — Biden and UAW chief celebrate rare rebirth of shuttered auto factory — President Biden and UAW President Shawn Fain on Thursday hailed the planned reopening of a shuttered auto factory in northern Illinois, saying the recent autoworkers' strike had pushed Stellantis to reinvest in the site and promise thousands of new jobs.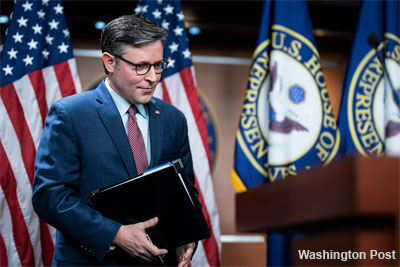 ► From the Washington Post — U.S. government once again begins preparing for possible shutdown — For the second time this year, the U.S. government on Thursday began making formal preparations for a possible federal shutdown, as hard-line House conservatives once again threatened to leave Congress unable to meet a fast-approaching fiscal deadline.
► From the AFL-CIO — How you can support veterans today — Almost 1 in 3 federal workers are veterans, and the U.S. government is the largest employer of disabled veterans. Many continue to serve by taking on pivotal roles in the federal government—from the Transportation Security Administration to the Federal Bureau of Prisons. If the extreme Republicans who control the U.S. House don't pass a budget deal by next Friday—a deal that doesn't make devastating cuts to the programs that working families depend on—then the government could shut down, posing risks to those veterans' paychecks and their ability to pay their bills.
TAKE A STAND — On Veterans Day, support them by contacting your member of Congress and telling them: "No Cuts to Family-Supporting Federal Programs!"
► From The Hill — Manchin won't seek reelection in West Virginia — Sen. Joe Manchin (D-W.Va.) announced on Thursday that he will not seek reelection to the Senate in 2024, almost certainly handing Republicans a seat in next year's elections in a deep red state.
---
NATIONAL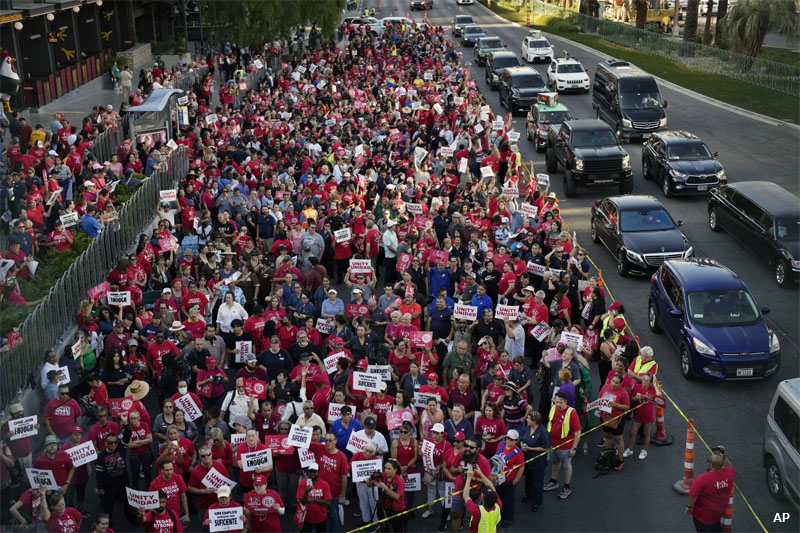 ► From the AP — Wynn joins Caesars and MGM in reaching tentative deal to avoid a strike by Las Vegas hotel workers — Over seven months of tense negotiations, mandatory daily room cleanings underscored the big issues that Las Vegas union hotel workers were fighting to address in their first contracts since the pandemic: job security, better working conditions and safety while on the job.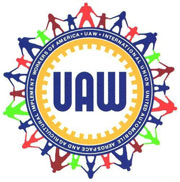 ► From Reuters — UAW workers at GM's Flint plant narrowly vote against new labor deal — UAW union members at General Motors' Flint assembly plant in Michigan have narrowly voted against a proposed contract with the U.S. automaker, the local chapter said. UAW Local 598 said 51.8% of votes cast were against the proposed deal. The vote signals that approval of the deal, which is set to raise costs significantly for GM, is not guaranteed. Workers at the company's other plants are expected to vote on the agreement in the coming weeks.
► From the Wall Street Journal — Honda gives U.S. factory workers 11% pay bump following UAW wins in Detroit
EDITOR'S NOTE — 11%? You can do better than that… and get it in writing.
► From the AP — Hollywood's labor stoppage is over, but a painful industry-wide transition isn't — The strikes were historic in their length and cost, causing an estimated $6 billion in economic loss and leaving hundreds of thousands out of work. As Hollywood on Thursday began rushing back to production and stars again hit red carpets, many were surely still nursing wounds from a bitter feud with the studios, even after a deal that won actors a hefty boost to minimum pay and protections over the use of AI.
The Stand (Nov. 9) — SAG-AFTRA reaches tentative deal, suspends strike
► From the UFW — Victory at Di Mare! — Farm workers just won their first election under the new California law they marched for last summer! Workers at Di Mare, a tomato farm with around 250 workers in Newman, CA, came together to organize with United Farm Workers under the new law and they won.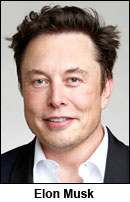 ► From Reuters — At SpaceX, worker injuries soar in Elon Musk's rush to Mars — Reuters documented at least 600 previously unreported workplace injuries at Musk's rocket company: crushed limbs, amputations, electrocutions, head and eye wounds and one death. SpaceX employees say they're paying the price for the billionaire's push to colonize space at breakneck speed.
---
T.G.I.F.
Wars abroad and the disturbing state of U.S. politics and discourse have caused many to detach themselves from the news. COVID-era anxiety and depression have caused others to withdraw from social interaction.
A rare songwriting collaboration between Roger Waters and David Gilmour, "Wish You Were Here" was partially inspired by bandmate Syd Barrett's struggles drug addiction and schizophrenia. Although these things are always open to interpretation, The Entire Staff of The Stand feels like it's about how sad it is when loved ones are detached from the world around them, or even reality. We think it's Pink Floyd's most beautiful song and here's an amazing acoustic performance of it by Gilmour and his band. Enjoy.
---
The Stand posts links to Washington state and national news of interest every weekday morning by 10 a.m.
WASHINGTON IS A UNION STATE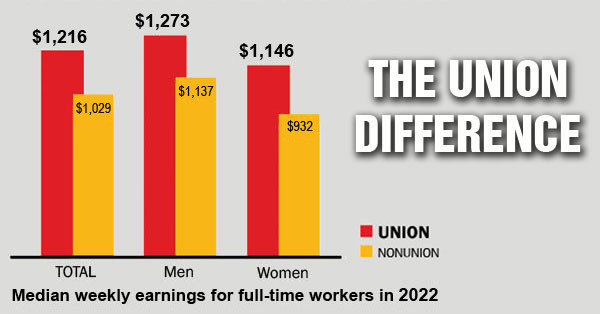 CHECK OUT THE UNION DIFFERENCE in Washington state: higher wages, affordable health and dental care, job and retirement security.
FIND OUT HOW TO JOIN TOGETHER with your co-workers to negotiate for better working conditions and respect on the job. Or go ahead and contact a union organizer today!