Boeing, EGT, Obama, USPS, No on I-1183…
Today's news links:
---
BOEING
► From Bloomberg — Boeing papers say plant site gave upper hand with labor — Boeing told directors two years ago that locating a 787 Dreamliner plant outside the Seattle area would help gain the upper hand with unions even as it brought extra costs and risks, corporate documents show.
► From Reuters — Machinists say documents bolster NLRB case against Boeing — The union representing Boeing workers said internal company documents show Boeing intended to punish union members for past strikes when it located an airplane production line in non-union South Carolina.
► More coverage here at The Stand, and in the (Everett) Herald, Wall Street Journal.
► In today's (Everett) Herald — Toil, trouble and triumph: Boeing to deliver first 787 Monday — Nearly a decade in the making, the Dreamliner hasn't been a dream for Boeing to create and to produce. But, with the first delivery of the 787 on Monday, Boeing takes a step in the right direction — toward restoring its reputation and toward reaching an ambitious goal of building 10 Dreamliners each month.
► In the Seattle Times — Boeing celebrates 787 delivery as program's costs top $32 billion — That conservative estimate — half spent on development costs and half on manufacturing the jets already built — means profitability for the plane won't come before well into the 2020s — if ever.
► In today's (Everett) Herald — 8 years, billions in incentives: Was it worth it for Washington? — As Boeing delivers its first 787 to Japan's All Nippon Airways today, it's asking the state to compete once more — this time to keep work on its re-engined 737, a jet that has long been built in Renton. Most government officials believe their efforts for landing the 787 were worth every penny. And they're preparing to fight again for the 737.
---
E.G.T. IN LONGVIEW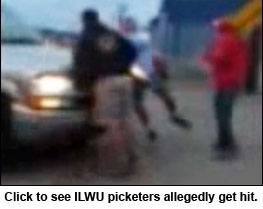 ► In the Daily News — Grain terminal worker charged in picket-line hit-and-run — The Cowlitz County Prosecutor's Office has charged Brandon Keith Butler, 37, of Oregon City with two counts of felony hit-and-run after he allegedly drove a Chevy Suburban into two men protesting at the EGT grain terminal Aug. 29.
► In today's Daily News — Letters in support of ILWU — The longshoremen are fighting for us, our community. If we let one non-union company push us around and win, it will be less pay for our people and less money going into our local economy.
---
LOCAL
► In today's Seattle Times — Obama in Seattle: 'Shake off doldrums' –The president pushed back against Republicans who have called his proposals to raise taxes on millionaires "class warfare." Said the president: "The only class warfare I've seen is the battle being waged against the middle class in this country for decades."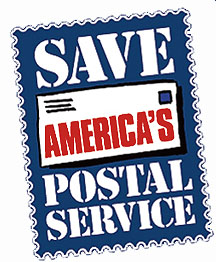 ► In today's Wenatchee World — Wenatchee postal staffers plan picket — Wenatchee-area postal employees plan to conduct an informational picket Tuesday, drawing attention to the possible closure of local mail facilities. The workers will gather outside the U.S. Postal Service center, 301 Yakima St., from 4 to 5:30 p.m.
ALSO SEE — Rallies across state, nation Tuesday to save USPS
► In today's (Everett) Herald — Brightwater plant's opening means less work for some — The five-year, $1.8 billion construction process involved 3,000 people at one time or another in a variety of jobs. With the plant's formal opening Saturday, what happens to those jobs — and the millions of dollars in salaries each year — now that the plant is done? With nearly 20 main contractors working on the job and dozens of subcontractors, it's hard to get a formal tally of continued jobs and layoffs, temporary or permanent.
► In today's Columbian — Law quashes local payday lenders — Payday lending offices in Clark County have decreased since the state enacted a law curbing predatory lending, which a new report says has saved millions of dollars for Washington residents.
► In today's News Tribune — Lack of interest by manufacturers might kill state loan program — Since the program championed by Sen. Jim Kastama (D-Puyallup) began in 2008, not a single company has taken the handout.
► In today's News Tribune — Pierce County budget proposal: No COLAs, more job cuts — County Executive Pat McCarthy projects cutting 46 full-time-equivalent positions next year, including 32 from general government. Of those 32, about half are layoffs.
► In today's Kitsap Sun — Tough road ahead for possible North Kitsap, Poulsbo fire merger — Even if they choose to proceed with the merger, it would only slow — not stop — the financial bleedin, says a consultant's report.
► In today's Columbian — Camas, Washougal fire officials: Merger 'better than expected' — It has resulted in $20,000 in overtime-related EMS savings, staffing increases at Washougal's fire station and a strong working relationship between the fire chiefs.
---
NATIONAL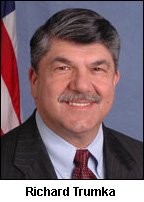 ► In today's NY Times — A campaign finance ruling turned to labor's advantage — The Citizens United ruling also changed the rules for unions, effectively ending a prohibition on outreach to nonunion households. Now, unions can use their formidable numbers to reach out to sympathetic nonunion voters by knocking on doors, calling them at home and trying to get them to polling places. They can also create their own Super PACs to underwrite bigger voter identification and get-out-the-vote operations than ever before. AFL-CIO President Richard Trumka says labor will be more independent of the Democratic Party, sitting out races where unions are disappointed with the Democratic candidate's positions on issues important to them and occasionally financing primary challengers to Democratic incumbents.
► In The Hill — Postal Service observers hoping for compromise deal to reform agency — House Republicans' overhaul adds Sen. John McCain (R-Az.) as a backer, but they face still face resistance to their plans from some quarters, leading some USPS watchers to eye potential paths to compromise.
► In today's LA Times — Grocery workers approve new contract — UFCW members in Southern California ratified a new contract with Ralphs, Vons and Albertsons, after talks that dragged on for more than eight months and brought tens of thousands of workers to the verge of a strike.
► In today's LA Times — Congress makes no progress on keeping government afloat — No compromise is in sight as federal disaster aid is set to run out and a government shutdown looms by the end of the week.
---
TODAY'S MUST-READ

► In Sunday's Olympian — Liquor initiative creates far more problems than it solves (editorial) — We don't appreciate Costco trying to engineer public policy through a poorly crafted Initiative 1183. We, as a state, value public safety. We support strong liquor enforcement to protect minors, and we don't want a liquor outlet on every street corner like the state of California. Initiative 1183 will provide less choice, higher prices and create social harm.
---
The Stand posts links to Washington state and national news of interest every weekday morning by 9 a.m. Make this electronic "clip service" your first stop each morning! These links are functional on the date of posting, but sometimes expire.
Short URL: https://www.thestand.org/?p=5410
Posted by
David Groves
on Sep 26 2011. Filed under
DAILY LINKS
. You can follow any responses to this entry through the
RSS 2.0
. Both comments and pings are currently closed.