Bipartisan jobs plan, CLC's big boost for veterans, Invest in America…
---
STATE LEGISLATURE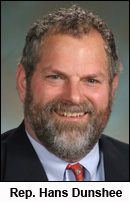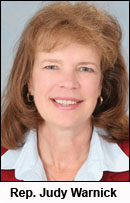 ► In today's Olympian — $1.3 billion plan for 22,300 jobs offered— A major jobs-stimulus plan is starting to move again at the Capitol, relying on bonds paid by lottery receipts and taxes on solid waste, oil, pesticides, utilities and other sources already collected. The plan would pay for a growing list of $1.3 billion worth of already-planned projects that would happen sooner with the new funds. Rep. Hans Dunshee (D-Snohomish), who crafted the plan with Rep. Judy Warnick (R-Moses Lake), said it could trigger $780 million in matching funds for a $2 billion impact in all parts of the state. He also said it could produce 22,300 jobs at a time the construction industry has double-digit jobless rates, hitting 60% in parts of Eastern Washington.
► In today's Bellingham Herald — Port of Bellingham approves $17 million airport expansion— The expansion of the Bellingham International Airport terminal building will enter its next phase in March, with the start of construction on a 60,000-square-foot section that will include a modern baggage claim area. The the port's project engineer said the lowest of six bidders was about 15% below estimates.
EDITOR'S NOTE — Another reason why state legislators should pass the Jobs Bill: With contractors desperate for work, bids are consistently coming in below estimate. It's a buyers' market and now is the time to get the most bang for taxpayers' bucks while investing in our state's infrastructure to spur private-sector economic growth. Frontload jobs now!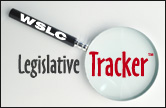 ► CHECK OUT the Washington State Labor Council's Legislative Tracker™ to get status updates on many of the key bills of concern to the WSLC and its affiliated unions. (If your union would like to add a bill of particular concern to the Tracker™, please contact David Groves at dgroves@wslc.org.)
---
LOCAL
► In today's Tri-City Herald — Columbian Basin Veterans Coalition gets more than $1 million donation from labor council — The Southeastern Washington Central Labor Council has decided it is time to get out of the housing business. It had owned a low-income, multifamily housing development in Pasco for more years than council President Dennis Tillett can remember. But the council came to the conclusion it was time to focus on other things. That decision ended up leading to a more than $1 million windfall for the Columbia Basin Veterans Coalition. "We just want to pay back to the community in a way that would benefit people," Tillett said. "There are a lot of veterans in union organizations. We think it's a very worthy cause to help them get some more transition houses."
► In today's Seattle Times — Reardon spurns request to take leave amid probe on spending — The Snohomish County Council called on Executive Aaron Reardon to take a leave of absence, escalating a political crisis for Reardon as the State Patrol continues its months-long investigation into his spending.
► In today's Seattle Times — Poll finds Inslee, McKenna tied
► In today's Yakima H-R — Doc Hastings rules out immigration reform in election year — "In an election year, I don't see it getting done," said Hastings (R-Pasco). "My colleagues and I are too busy demonizing immigrants, which helps us fire up our base. And if you've seen the clown car of Republican candidates for president, you'll understand why that's so important this year."
EDITOR'S NOTE — OK, I made up the second half of that quote. But I'm pretty sure that's what he was thinking.
---
NATIONAL
► At Politico — Payroll tax cut signed into law— The legislation also extended benefits for the long-term unemployed that average about $300 a week, though Obama and Democratic allies compromised over an initial demand for 99 more weeks. Those benefits will be paid for by auctioning broadcast frequencies and requiring newly hired federal workers to contribute more to their pensions.
ALSO at the Stand on Feb. 17 — AFL-CIO opposes UI-payroll tax deal that 'blames' the wrong people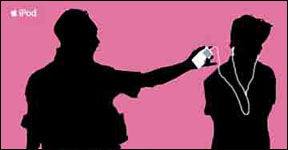 ► In The Hill — AFL-CIO takes aim at Apple — AFL-CIO President Richard Trumka asked activists to sign a petition to tell Apple CEO Tim Cook "to ensure that people integral to Apple's success — workers who manufacture Apple's electronics — are treated fairly."
TAKE A STAND — Sign the petition or learn more here.
► In today's LA Times — Ed Asner, Valerie Harper, others sue to block SAG-AFTRA merger — The suit alleges that the SAG board breached its fiduciary duties to conduct an actuarial impact study detailing the effects of the proposed merger on health and pension benefits of SAG members.
► In today's NY Times — Mine superintendent charged in 2010 disaster — Industry observers say the charges against him are an indication that prosecutors are getting closer to the executives who ran the company, Massey Energy.
► In today's NY Times — For teachers, shame is not the solution (by Bill Gates) — Publicly ranking teachers by name will not help them get better at their jobs or improve student learning.
---
TODAY'S MUST-READ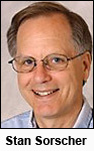 ► At Huffington Post — Harvest America or Invest in America (by Stan Sorscher of SPEEA/IFPTE) — Our free trade policy is a template or blueprint for putting investor interests first, dismantling and sweeping aside civil society. The principles of free trade policy are a tidy match for domestic policies that take us back to the gilded age, where wealthy people bought influence and operated government for their personal profit.
In our "winner take all politics," wealth dominates political process. Political power for the top 1% and top 0.1% has grown in direct proportion to their share of wealth. Near the close of the gilded age, William McKinley's campaign manager said, "There are two things that matter in politics. The first is money. I can't remember the second."
Our top 1% do well, but the rest of us are headed for a Lesser America. Ask any struggling small business owner the Henry Ford question, "Which would you rather have, lower wages or prosperous customers?" They want prosperous customers!
---
The Stand posts links to Washington state and national news of interest every weekday morning by 9 a.m. These links are functional at the date of posting, but sometimes expire.
Short URL: https://www.thestand.org/?p=10731
Posted by
David Groves
on Feb 23 2012. Filed under
DAILY LINKS
. You can follow any responses to this entry through the
RSS 2.0
. Both comments and pings are currently closed.