USPS job killers, WA Filmworks, freedom isn't free…
---
U.S.P.S. JOB KILLERS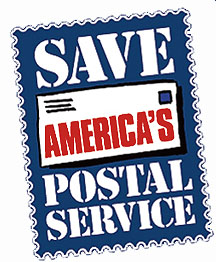 ► From Reuters — USPS closings to lead to tens of thousands of job cuts — The U.S. Postal Service announced plans on Thursday to close or consolidate 223 mail processing centers and eliminate up to 35,000 jobs as part of its strategy to cut costs by reducing its network of facilities. The agency has gotten rid of about 140,000 jobs in the last five years, mainly through attrition, but still had about 650,000 workers at the end of 2011.
► In today's (Everett) Herald — USPS says it will close Everett processing facility, lay off 97 — "I'm very disappointed in the announcement and the inclusion of Everett, but this isn't over yet," said Rep. Rick Larsen, who added that Congress still has time to finish work on its plan to shore up the Postal Service's finances.
► In today's Bellingham Herald — Everett closure to delay Whatcom County mail
► In today's News Tribune — Tacoma mail facility to close— Say goodbye to mail postmarked Tacoma or Olympia along with 168 South Sound postal jobs if a plan unveiled Thursday comes to fruition.
► In today's Peninsula Daily News — USPS to close Tacoma facility, slowing Peninsula mail
► In today's Tri-City Herald — Pasco mail center set to close up— Tri-City Postal Service employees and area residents are skeptical that sorting Tri-City mail in Spokane will save money.
► In today's Yakima H-R — Yakima's mail processing operation moving to Spokane — The consolidation will eliminate 19 at jobs at the Yakima office.
► In today's Wenatchee World — USPS to close Wenatchee mail center, cut 20 local jobs
---
STATE LEGISLATURE
► In today's News Tribune — Motion picture incentive program successful, deserves to be renewed (by Abby Dylan) — Thirty-nine states across the country have production incentives in place. Ours, the Motion Picture Competitiveness Program, is one of the best tools we have to win business and keep Washington workers employed.
ALSO SEE… this:
► In today's Olympian —
Former GOP staffers claim their dismissals were illegal
— Three former House Republican staffers have filed legal claims against the state over their firings last June, saying they were let go for failing to work on GOP members' campaigns or join their fundraisers.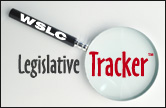 ► CHECK OUT the Washington State Labor Council's
Legislative Tracker™
to get status updates on many of the key bills of concern to the WSLC and its affiliated unions. (If your union would like to add a bill of particular concern to the Tracker™, please contact David Groves at
dgroves@wslc.org
.)
---
LOCAL
► In today's Seattle Times — Proposal for massive Longview coal-shipping terminal re-emerges — Plans to build a shipping terminal near the mouth of the Columbia River to export Rocky Mountain coal to Asia have resurfaced — and this time the proposal is bigger than ever, with plans to ship at least 25 million tons of coal each year
► In today's (Longview) Daily News — Massive rail expansion in works to accommodate coal project— Local government planners are developing a $200 million rail expansion plan to accommodate thousands of unit trains expected annually to go the proposed Millennium coal terminal west of Longview.
► In today's Bellingham Herald — Cantwell, Reichert: State will benefit when Korean trade pact takes effect in March

---
BOEING
► In today's (Everett) Herald — Boeing's Shanahan: 'It makes my eyes water' to see 787s sections ready for Everett line — The company also plans to activate its 787 "surge" line in Everett in June, which Shanahan called "temporary" though other company executives, including commercial airplanes' president Jim Albaugh, have hinted the line could become permanent.
► In today's (Everett) Herald — Boeing meets jet production rates with less-experienced workers — Boeing's fast-paced hiring spree has been good for Puget Sound area workers, but it also has meant the company has considerable number of workers with little experience.
---
NATIONAL
► In The Hill — Both winners, losers cool to Obama's corporate tax reform — "We don't like the continued picking of winners and losers," says one corporate lobbyist.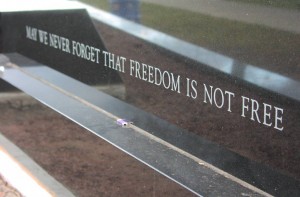 EDITOR'S NOTE — These days, it's our military, our seniors, our most disadvantaged, and the rest of us taxpayers who are continually chosen to be the losers in this debate. Lobbyists for multinational corporations, who bear no allegiance to the United States or the well-being of its citizens, insist that their taxes must only go down. Our government has readily complied in the name of "promoting job creation," and the result is that corporations currently pay just 1.3% of GDP in taxes. (The average over the past few decades has been 2%.) Corporate lobbyists: paying your fair share for the public infrastructure, national security and other  services that your corporations need to operate in America is not "losing."
► In The Hill — Boehner may scale back transportation bill amid GOP opposition — A Boehner spokesman says GOP leaders are mulling "a revamped approach" that would shorten the length of the highway reauthorization bill from five years and scrap a proposal to remove transit funding from the highway trust fund.
EDITOR'S NOTE — No word in this story about whether the GOP will continue to go after federal and postal workers pensions in this legislation.
► At AFL-CIO Now — Wisconsin workers sticking with the union — Two groups of Wisconsin public employees showed Gov. Scott Walker (R) and his anti-worker allies that they are not intimidated by Walker's law eliminating most collective bargaining rights. One the law's provisions requires annual union recertification votes and last night OPEIU members did just that — by dramatic margins.
► In today's Huffington Post — Car wash workers unionize in Los Angeles— In a city obsessed with automobiles and known for its horrendous traffic, a crucial group of laborers have historically been underpaid, overworked and exposed to toxic chemicals: car washers. That's beginning to change.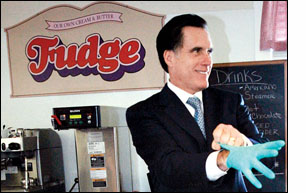 ► In today's Washington Post — Mitt Romney rails against 'labor stooges' — Mitt Romney unleashed a tirade against "labor stooges" in Michigan Thursday night and accused union leaders and President Obama of engaging in "crony capitalism."
► In today's NY Times — Donors with agenda (editorial) — The people writing huge checks to "super PACs" will want to collect. And all but the most privileged Americans will pay the price if the nation's wealthiest can buy elections.
► In The Onion — Apple vows to end unsafe practices — Amidst charges that workers are mistreated in Chinese factories producing Apple products, here are some of the changes Apple CEO Tim Cook plans to make:
All electrical outlets must be raised to at least two inches above standing water on factory floor.
Laborers immobilized by repetitive stress injuries now humanely put down by Apple's Mercy Squads.
Ten percent employee discount on AppleCare.
---
TODAY'S MUST-HEAR
► Ladies and gentlemen: The Jackson 5!  (Have a great weekend.)
► BONUS Must-Hear: Z-Trip's "I Want You Back" remix
---
The Stand posts links to Washington state and national news of interest every weekday morning by 9 a.m. These links are functional at the date of posting, but sometimes expire.
Short URL: https://www.thestand.org/?p=10823
Posted by
David Groves
on Feb 24 2012. Filed under
DAILY LINKS
. You can follow any responses to this entry through the
RSS 2.0
. Both comments and pings are currently closed.