Attend Legislative Town Hall meetings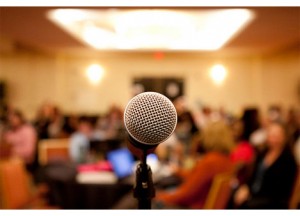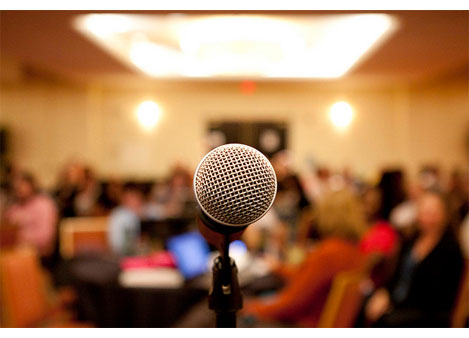 Many state lawmakers are going home this weekend to hold town hall meetings. This is your opportunity to urge them to support the Jobs Bond proposal; to stop the cuts, find revenue and close tax loopholes; and to support/oppose other important legislation for Washington's working families.
Here is the list of scheduled town hall meetings, as compiled by the Washington Federation of State Employees/AFSCME Council 28. If your district isn't listed, check with your state legislators to find out when/if they plan to meet with their constituents.
LEGISLATIVE TOWN HALL MEETINGS, FRIDAY, FEB. 17:
16th Legislative District
Rep. Terry Nealey and Rep. Maureen Walsh
2/17/12 7 p.m.
Columbia Basin College, Gjerdes Centre, 2600 N 20th Ave, Pasco, WA
LEGISLATIVE TOWN HALL MEETINGS, SATURDAY, FEB. 18:
1st Legislative District
Sen. Rosemary McAuliffe, Rep. Derek Stanford and Rep. Luis Moscoso
2/18/12 10-11:15 a.m.
Mountlake Terrace Library, 23300 58th Avenue West Mountlake Terrace, WA 98043
&
2/18/12 1-2:30 p.m.
Mobius Hall, Cascadia/UW-Bothell Campus, 18345 Campus Way NE, Bothell, WA (Mobius Hall is located in the Global Learning & the Arts Building CC3)
3rd Legislative District
Rep. Andy Billig and Rep. Timm Ormsby
2/18/12 10 a.m.
West Central Community Center Auditorium, 1603 N. Belt, Spokane, WA 99205
6th Legislative District
Rep. Kevin Parker
2/18/12 11 a.m.-12 noon
Ridgeview Elementary School, 1515 W Joseph Ave, Spokane, WA 99205
Rep. John Ahern
2/18/12 3-5 p.m.
North Spokane County Library, 44 East Hawthorne Road, Spokane
11th Legislative District
Rep. Bob Hasegawa
2/18/12 10 a.m.
Tukwila Community Centre, Social Hall,  12424 42nd Avenue South, Tukwila, WA 98168
16th Legislative District
Rep. Terry Nealey and Rep. Maureen Walsh
2/18/12 8 a.m.
Dayton Country Cupboard, 330 E Main Street, Dayton, WA
&
2/18/12 10 a.m.
Walla Walla Community College, Conference Centre, 500 Tausick Way, Walla Walla, WA
21st Legislative District
Town Halls rescheduled for Saturday, Feb. 25 (see below)
22nd Legislative District
Sen. Karen Fraser, Rep. Chris Reykdal, Rep. Sam Hunt
2/18/12 12:30-2:30 p.m.
Chambers Prairie Elementary School, 6501 Virginia Street SE, Lacey, WA 98513
23rd Legislative District
Sen. Christine Rolfes, Sherry Appleton, Rep. Chris Hansen
2/18/12 10-11:30 a.m.
Eagle's Nest, 1200 NW Fairgrounds Road, Bremerton, WA 98311
&
2/18/12 1:30-3 p.m.
Poulsbo City Hall, 200 NE Moe Street, Poulsbo, WA 98370
25th Legislative District
Rep. Hans Zeiger, Rep. Bruce Dammeier
2/18/12 12-1 p.m.
Puyallup Public Library, 324 Meridian Street, Puyallup, WA
27th Legislative District
Sen. Debbie Regala, Rep. Laurie Jinkins, Rep. Jeannie Darneille
2/18/12 10 a.m.-12 noon
Evergreen State College in Tacoma, Lyceum Theatre, 1210 6th Ave, Tacoma, WA 98405
29th Legislative District
Rep. Connie Ladenburg, Sen. Steve Conway
2/18/12 10 a.m.-12 noon
Garfield Book Company Community Room at PLU, 208 Garfield St., Suite 101, Tacoma, WA 98444
30th Legislative District
Rep. Katrina Asay
2/18/12 10 a.m.-12 noon
Federal Way City Council Chambers at City Hall, 33325 8th Ave. S. Federal Way, 98003
37th Legislative District
No town hall this weekend. Erroneously reported one earlier.
41st Legislative District
Sen. Steve Litzow, Rep. Marcie Maxwell, Rep. Judy Clibborn
2/18/12 10-11:30 a.m.
Hazelwood Elementary, 7100 116th Ave. SE, Newcastle
&
2/18/12 1:30-3 p.m.
Mercer Island High School, 9100 SE 42nd St., Mercer Island
42nd Legislative District
Sen. Doug Ericksen, Rep. Jason Overstreet and Rep. Vincent Buys
2/18/12 1-3 p.m.
Lynden High School gymnasium, 1201 Bradley Road, Lynden
44th Legislative District
Rep. Hans Dunshee
2/18/12 10 a.m.-12 noon
Mill Creek City Hall, 15728 Main Street, Mill Creek, WA 98012
&
2/18/12 1-3 p.m.
Lake Stevens Community Centre, 1808 Main Street, Lake Stevens, WA 98258
45th Legislative District
Sen. Andy Hill, Rep. Roger Goodman, Rep. Larry Springer
2/18/12 1-2 p.m.
Sammamish City Hall, 801 228th Ave. S.E,  Sammamish, WA 98075-9509
47th Legislative District
Sen. Joe Fain, Rep. Pat Sullivan
2/18/12 11 a.m.-12:30 p.m.
Cutter's Point Coffee, 16739 SE 272nd Street, Covington, WA 98042
48th Legislative District
Sen. Rodney Tom, Rep. Ross Hunter, Rep. Deb Eddy
2/18/12 10 a.m.-12 noon
Redmond City Hall, Council Chambers, 15670 Northeast 85th Street, Redmond 98073
LEGISLATIVE TOWN HALL MEETINGS, SATURDAY, FEB. 25:
21st Legislative District
Sen. Paull Shin, Rep. Mary Helen Roberts, Rep. Marko Liias
2/25/12 10:30 a.m.
Mukilteo Library, 4675 Harbor Point Blvd., Mukilteo, WA 98275
&
2/25/12 1:30 p.m.
Edmonds City Council, 121 5th Ave N, Edmonds, WA 98020
WASHINGTON IS A UNION STATE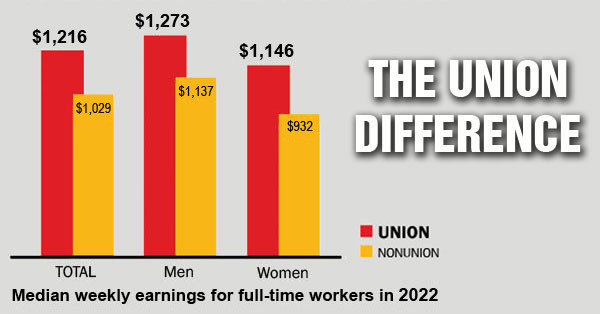 CHECK OUT THE UNION DIFFERENCE in Washington state: higher wages, affordable health and dental care, job and retirement security.
FIND OUT HOW TO JOIN TOGETHER with your co-workers to negotiate for better working conditions and respect on the job. Or go ahead and contact a union organizer today!