Fast Track vote, carbon tax 2.0, abandoning your base…
Tuesday, May 12, 2015
---
FAST TRACK

UPDATE (1 p.m. Pacific) — Senate Democrats block action on Obama's trade agenda — Senate Democrats dealt President Barack Obama a stinging setback on trade Tuesday, blocking efforts to begin a full-blown debate on his initiatives. The president's supporters said they will try again, possibly starting in the House. But they were unable to sugar-coat a solid rebuke of a major Obama priority by members of his own party.
EDITOR'S NOTE — Both Sens. Patty Murray and Maria Cantwell voted "no."
---
► From Politico — Obama's trade pact faces cliffhanger vote — The centerpiece of President Barack Obama's economic agenda faces a cliffhanger vote in the Senate on Tuesday, as Democratic leaders move to block his trade bill — leaving one powerful Oregon Democrat who may hold the key to the outcome squeezed between his party leaders and the White House.
► From AP — Senate vote on trade looms big, but won't settle debate — A much-anticipated Senate vote on trade will pack some suspense Tuesday, but it won't be the final word, no matter how it turns out.
► In today's Detroit Free Press — Michigan's U.S. senators back labor protections — The senators expressed concerns about workers' rights in Vietnam, Malaysia, Brunei and Mexico, four nations who are signatories to the Trans-Pacific Partnership, saying there need to be more protections for workers to organize and bargain collectively in those countries as well as to prevent child labor practices.
ALSO TODAY at The Stand — May we know what's so 'smart' about TPP? — What are the labor protections that supposedly make the TPP different from previous NAFTA-like trade deals? If the TPP language is a state secret, how can anyone find out what makes its labor protections so "smart and progressive" that they merit blocking Congress from proposing improvements?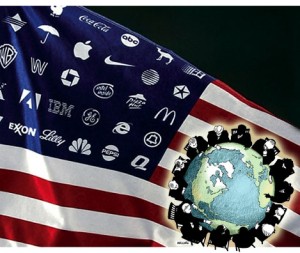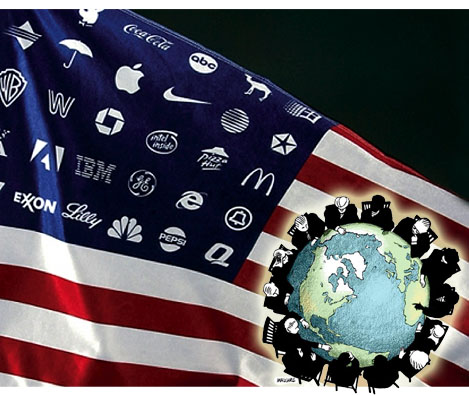 ► In today's Boston Globe — Who is writing the TPP? (by Elizabeth Warren and Rosa DeLauro) — The president argues that the TPP is about who will "write the rules" for 40 percent of the world's economy — the United States or China. But who is writing the TPP? The text has been classified and the public isn't permitted to see it, but 28 trade advisory committees have been intimately involved in the negotiations. Of the 566 committee members, 480, or 85 percent, are senior corporate executives or representatives from industry lobbying groups. Many of the advisory committees are made up entirely of industry representatives. A rigged process leads to a rigged outcome.
► In today's NY Times — Fight over China's currency policies threatens vote on trade bill — A heated dispute over how to challenge China on currency policy has imperiled a trade bill that has become President Obama's top legislative priority, uniting even the president's top Democratic supporters against taking up the bill in the Senate.
► From AFL-CIO Now — More jobs, flat wages: Trade and the trade deficit continue to hurt us — Given the housing recovery and credit-financed auto purchases, our economy should be generating many more jobs. An important reason why it is not is the trade deficit, which surged to $51.4 billion in March. That explains why manufacturing job growth has ground to a standstill and why the average manufacturing workweek and factory overtime hours edged down.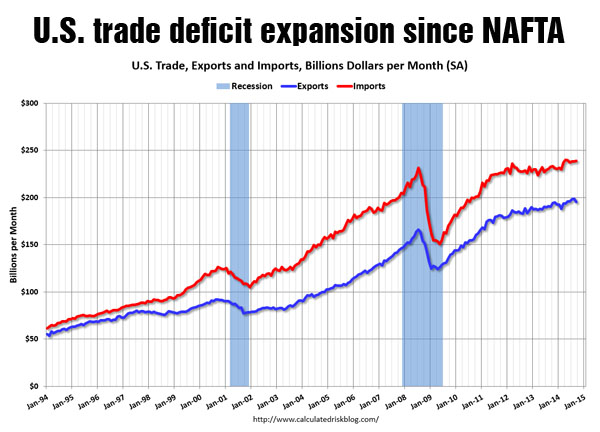 ► In today's Washington Post — On trade deal, Hillary Clinton keeps her distance from Obama and her past — Clinton's silence on trade, coming at the worst possible time for Obama, dovetails with her transformation into a presidential candidate eager to align herself more squarely with the liberal wing of her party.
---
STATE GOVERNMENT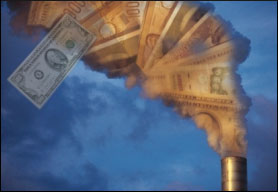 ► In today's Seattle Times — Democrats revive Inslee's carbon-tax idea — Seeking a budget deal, Democrats in the Legislature have resurrected the centerpiece of Gov. Jay Inslee's environmental agenda — a tax on carbon emissions that could raise billions for the state while combating global warming. State Sen. Jim Hargrove (D-Hoquiam), chief sponsor of the revised proposal in the Senate called it "an economic winner in rural areas, as well as something that is going to deal with our climate-change problem."
► From AP — Democrats roll out revised plan to cap carbon emissions
► From The Nation — How climate protection has become today's labor solidarity — Labor action on climate change has proliferated. In New York, according to Matt Ryan, executive director of ALIGN (New York's Jobs With Justice affiliate), "There is a growing surge of labor unions engaging and activating their members and their members' communities around a climate, jobs, and justice agenda. I see it at CWA, SEIU, the Teamsters, New York State Nurses Association, and many others."
---
LOCAL
► In today's Seattle Times — Seattle signs community-workforce deal with labor unions — Seattle has entered into a community-workforce agreement with almost 20 labor unions, Mayor Ed Murray announced. The agreement will serve as a "job-site constitution" on certain city construction and public-works projects, "establishing work-site conditions, project execution and protocol to resolve labor disputes," the mayor said.
► In today's Tri-City Herald — Benton County commissioner leads charge to privatize crisis care — Commissioner Shon Small is leading a charge to privatize mental health services in Benton County, a move that would eliminate the Crisis Response Unit in Kennewick.
---
HMMMM…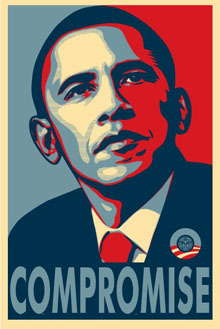 ► At Slog — What Lefties in the U.S. can learn from the Conservative Party's big win in the UK election — Labor (a party roughly equivalent to our Dems) was crushed… (they) simply presented no substantive distinctions from its main opposition. It often tried to "out-Tory the Tories" on social policies, was all for an economy that's super-friendly to business, and took care not to offend the power of The City (UK's Wall Street)… The problem with Labor, which was the problem with Obama in his first term (and this cost the American left dearly), is they wanted to stand on the imaginary "common ground" — and such a position only means abandoning the values of your base. There is no common ground.
---
The Stand posts links to Washington state and national news of interest every weekday morning by 10 a.m.
Short URL: https://www.thestand.org/?p=40235
Posted by
David Groves
on May 12 2015. Filed under
DAILY LINKS
. You can follow any responses to this entry through the
RSS 2.0
. Both comments and pings are currently closed.