Still-secret TPP, mailed ballots, soothing 777s…
Thursday, October 15, 2015
---
TRANS-PACIFIC PARTNERSHIP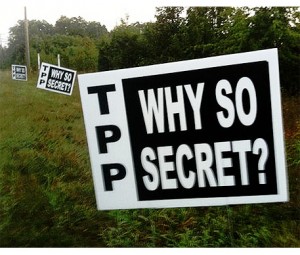 ► From The Hill — Trumka calls for immediate release of TPP text — AFL-CIO President Richard Trumka wrote a letter to President Obama arguing that stakeholders, lawmakers and the American public need to see the final text of the TPP to start what is expected to be a long process of evaluating the deal brokered by the United States and 11 other nations. Trumka wrote:
"In my experience, when there is such good news to share, there is no need for secrecy. If TPP will do for the American middle class all that USTR claims, releasing the text would be the single best way to prove that."
► In today's Bellingham Herald — Ag secretary touts TPP, farm bill with Whatcom farmers — Speaking at a Mount Vernon forum with Rep. Suzan DelBene (D-Wash.), U.S. Agricultural Secretary Tim Vilsack called the proposed TPP a good deal for local farmers.
► From Politico — Trade pact may not come up in House until after 2016 election — President Barack Obama's signature trade deal – the Trans-Pacific Partnership – may not get taken up by the GOP-run Congress until after the 2016 elections, senior Republican and Democratic aides said Wednesday. Mike Sommers, chief of staff for Speaker John Boehner (R-Ohio), said that Congress was unlikely to move on the massive trade package until a lame-duck session more than a year from now.
EDITOR'S NOTE — If the TPP is so unpopular and difficult to defend that it can't pass Congress in an election year, maybe it's a bad idea. Just sayin'.
---
ELECTION 2015

► In today's Spokesman-Review — Washington ballots for Nov. 3 election are in mail — If you're a registered voter in Washington, your ballot should be showing up in your mailbox in the next few days.
EDITOR'S NOTE — See the Washington State Labor Council's 2015 election endorsements. For endorsements on city and council races and propositions, contact your local Central Labor Council.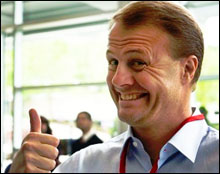 ► In The Stranger — NO on Initiative 1366 (2015 election endorsements) — Tim Eyman is a skid mark that just won't fade in a state that can't afford new underwear because Tim Eyman bankrupted it. And Initiative 1366 is Eyman's latest craptastic offering.
ALSO at The Stand — WSLC urges rejection of Eyman's I-1366
► In today's News Tribune — Public discourse shows minimum wage advocates have already won (by Matt Driscoll) — To be as blunt as their initiative, 15 Now Tacoma has already won. Think about how far our public discourse has evolved. When pondering whether or not to raise the city's minimum wage, the only questions remaining appear to be how high, and how fast?
---
LOCAL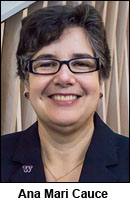 ► In today's Seattle Times — UW's new leader calls for better access, higher faculty pay — On her first full day on the job, UW President Ana Mari Cauce praised the Legislature for improving access to the UW with a tuition cut this year but said lawmakers must now focus on improving conditions for faculty. That, she said, will mean giving them a raise to ensure that the university remains competitive with other schools.
► In today's Seattle Times — State's latest job numbers are mixed — While the state's unemployment rate hit a seven-year low (5.2%), the labor force shrank for the fourth consecutive month and the number of jobs fell.
► In the (Everett) Herald — Arlington business park expected to generate up to 2,000 jobs
► In today's Portland Tribune — Oregon labor commissioner: Uber drivers are employees, warrant employee benefits — In a potential blow to Uber and other Oregon taxi companies, the Oregon Bureau of Labor and Industries issued an advisory opinion Wednesday morning stating that Uber drivers are employees, not independent contractors.
► A related story in the USA Today — Uber takes on FedEx, launches delivery service — Uber is adding two new cities for the UberRUSH delivery service, Chicago and San Francisco, offering consumers a way to get same-day delivery of products, delivered on bikes and cars by Uber couriers. It had been testing the service in New York since April.
---
FEDERAL GOVERNMENT
► In today's NY Times — Medicare premiums may soar as Social Security payments stay flat — The 60 million people on Social Security will not receive any cost-of-living increase in their benefits in 2016, the government said on Thursday, but because of a quirk in federal law, nearly one-third of them could see big increases in their Medicare premiums unless Congress intervenes.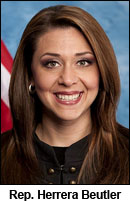 ► In today's Columbian — Ex-Im Bank fight a blow to Ridgefield business — As companies large and small are adjusting to the loss of Ex-Im Bank services, there is new hope among its supporters that the bank can be brought back to life as early as this fall. On Friday, a majority of House members, including 40 Republicans, signed what is called a discharge petition to force the issue out of committee and onto the House floor.
EDITOR'S NOTE — Rep. Jaime Herrera Beutler's hometown paper fails to note that her name was conspicuously absent from the discharge petition. She was one of only two members of Congress from our state who refused to sign it. This article reports that Herrera Beutler supports Ex-Im reauthorization, so her refusal to sign the petition was apparently to avoid pissing off the "House Freedom Caucus" tea-party faction of the GOP. But before you get any crazy ideas…
► News Flash™ from The Columbian — Herrera Beutler: No interest in Speaker job
► In today's (Everett) Herald — Sen. Murray a reluctant champion for House speaker-contender Ryan — With Rep. Paul Ryan getting intensely recruited to be the next House speaker, Sen. Patty Murray is in a position to offer an informed view of his merits but is reluctant to say anything construable as praise out of concern for his political well-being.
► From The Hill — Treasury moves up debt limit deadline to Nov. 3 — The Treasury Department has moved its deadline for Congress to raise the nation's borrowing limit to Nov. 3, giving lawmakers even less time to prevent a possible default on the nation's debt.
► From Politico — Boehner looking to move debt-ceiling bill soon — House Speaker John Boehner is looking to move a bill to lift the debt ceiling before he leaves Congress, a tactic aimed at helping his successor.
---
CAMPAIGN 2016
► In today's NY Times — The grown-ups take the stage in Democratic debate (editorial) — It was impossible not to feel a sense of relief watching the Democratic debate after months dominated by the Republican circus of haters, ranters and that very special group of king killers in Congress. For those despairing about the future of American politics, here was proof that it doesn't have to revolve around candidates who pride themselves on knowing nothing or believe that governing is all about destroying government.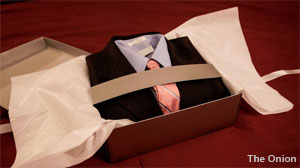 ► From The Onion — David Koch delivers suit with note reading 'Wear this tonight' to Marco Rubio's hotel room — "Cannot wait to see you in this," read the message handwritten on textured card stock. "You'll find me in the ballroom at 7:30." Sources later confirmed that, after examining his reflection in a full-length mirror, Rubio wiped away a single tear, took a deep breath, and walked out his hotel room's door.
---
TODAY'S MUST-SEE
► From Gawker — It's incredibly soothing to watch these Boeing 777s create gorgeous bursts of swirling clouds — The bursts of clouds that follow the aircraft on approach and departure are phenomenal, with spectacular explosions of condensation forming above the wing and behind the flaps, as well as long streamers of moisture that extend off the wingtips of the jet. The wake that follows the aircraft spins existing clouds into intricate swirling patterns that radiate from the flight's path.
---
The Stand posts links to Washington state and national news of interest every weekday morning by 10 a.m.
Short URL: https://www.thestand.org/?p=44187
Posted by
David Groves
on Oct 15 2015. Filed under
DAILY LINKS
. You can follow any responses to this entry through the
RSS 2.0
. Both comments and pings are currently closed.