VOTE, idling Alcoa, Boeing and China, earn while you learn…
Tuesday, November 3, 2015
---
IT'S ELECTION DAY!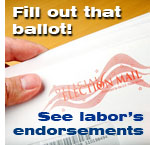 If you haven't mailed in your ballot yet, do it today! You can mail it at your local post office or check with the elections officials in your county to find out where drop boxes are in your area. And don't forget to check out which candidates and ballot measures have earned labor's endorsement.
► From AP — LGBT rights, pot and Medicaid on the line in state and local races — Several city or state ballot initiatives will also test voter preferences on school funding and the sharing economy.
---
LOCAL

► In today's Bellingham Herald — Alcoa to idle smelters at Ferndale, Wenatchee plants — Alcoa is idling aluminum smelting operations at Intalco Works in Ferndale and at its Wenatchee plant, the company announced Monday, Nov. 2. The announcement said the operations will be curtailed in the coming weeks to reduce costs and supply at a time when the price of aluminum is at six-year lows. The Ferndale facility has 583 employees and the Wenatchee plant employs 428 people. It is unclear how long the potlines and smelter facility will be idled.
ALSO see coverage from the Wenatchee World.
► In today's (Longview) Daily News — KapStone workers still without a contract — Seven weeks after ending their 12-day strike, KapStone employees in Longview still are working without a contract. The paper workers' union and KapStone have exchanged a number of letters in recent weeks, but they haven't bargained, according to the AWPPW.
ALSO at The Stand — AWPPW members go on strike at KapStone in Longview (Aug. 27)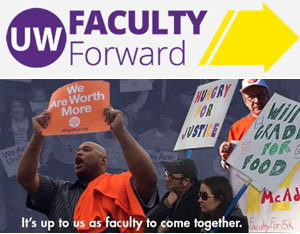 ► In the Seattle Times — Debate over unionizing UW faculty 'hot and heavy' — The union movement has come to the University of Washington, where a group of professors is attempting to organize under SEIU Local 925. It's likely to be a long, tough fight for both sides.
► In today's Bellingham Herald — Discussion of Bellingham paid sick leave moved to city hall — The listening session on paid sick and safe leave in city limits will be moved from its originally scheduled location at Bellingham Public Library across the street to Bellingham City Hall on Wednesday, Nov. 4.
► From the (Longview) Daily News — "Me, too" clause will cost Kelso School District $100,000 — Kelso school administrators will get a bump in pay as a result of raises given to the faculty after the September teachers strike.
---
BOEING

► In the P.S. Business Journal — Beyond 63: Why Boeing may eventually open 737 production lines outside of Washington state — If Boeing ever lifts 737 production beyond 63 planes per month, the company may be forced to look for space beyond its current three production lines in Renton… China is a likely candidate for a new 737 line. Boeing already has announced plans to open a plant in China to finish 737s for the Chinese market.
► In today's Seattle Times — China debuts first large jet in challenge to Boeing, Airbus — The C919, expected to fly next year, can seat up to 168 passengers. Nearly all the 517 orders are from Chinese customers.
ALSO at The Stand — Boeing's plan to shift work to China 'causes great concern' (Sept. 18)
► In the P.S. Business Journal — Boeing's loss of bomber contract could mean jobs for Puget Sound region — Boeing just lost the contract to build the Air Force's next bomber, but the Puget Sound area could still win big chunks of bomber work. There's ample precedent, because Boeing workers in the Seattle area built wing and fuselage structures for the current B-2 bomber and the F-22 fighter.
► From The Hill — House Democrats urge opposition of Export-Import Bank amendments to highway bill — Four top House Democrats — including Rep. Denny Heck (D-WA) — are urging their colleagues to oppose any amendments to a highway bill that would damage efforts to reauthorize the Export-Import Bank.
► In today's Olympian — House keeps Ex-Im Bank hopes alive (editorial)
---
STATE GOVERNMENT

► From KPLU — Washington's health exchange opens for business again; uninsured rate continues to drop — Washington's health insurance exchange is open for business for the third time since the Affordable Care Act went into effect; and exchange managers say consumers can expect a smoother shopping experience this time. The open enrollment period officially began Nov. 1 for most consumers. This time around, there will be more plans to choose from – some 148 offered by 13 different insurance companies.
---
TRANS-PACIFIC PARTNERSHIP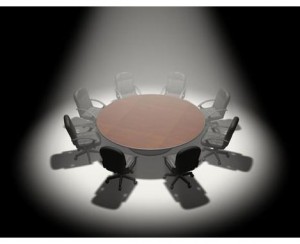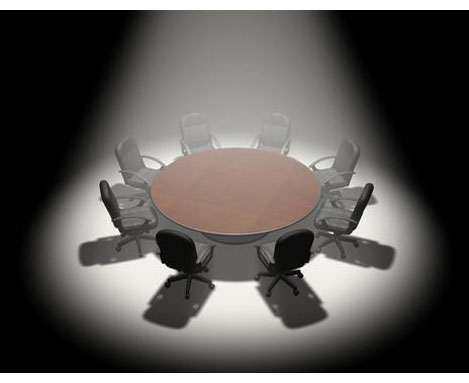 ► From The Hill — Policy fights await release of trade deal — The Obama administration is preparing to release the text of the sweeping Trans-Pacific Partnership trade agreement, setting the stage for a host of policy fights that could threaten congressional approval of the president's prized trade deal. Obama has little margin for error as his administration and supporters of the deal press lawmakers to back a 12-nation pact, a top item on his economic agenda.
EDITOR'S NOTE — It's been 29 days since the TPP deal was reached, with the White House already actively engaged in a lobbying push in Congress to pass it, and yet it still remains a secret. If it's such a great deal for American workers, why the secrecy?
► In today's (Everett) Herald — Business owners say the Trans-Pacific Partnership shows promise — U.S. Rep. Rick Larsen is still figuring out his position on the TPP. Starting next week, he is holding open meetings to hear voters' thoughts on the proposed agreement. The Snohomish County meeting will be at 9:30 a.m. on Saturday, Nov. 14. The location has not been set. For information, call his office at 800-562-1385, or check his website at larsen.house.gov.
---
FEDERAL GOVERNMENT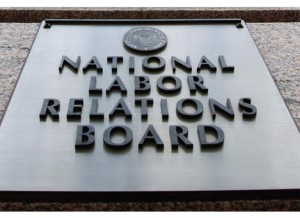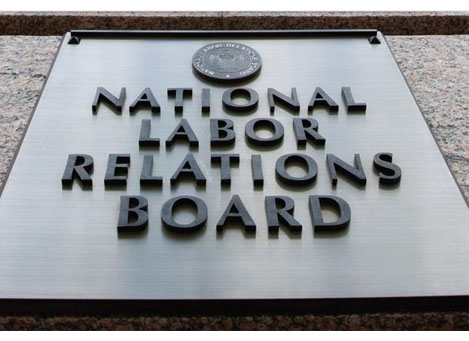 ► From AFL-CIO Now – In historic ruling, NLRB says Tucson taxi drivers are employees — The ruling is the first of its kind for taxi drivers, following a number of cases in which they were found to be independent contractors, and is in line with new analysis used in the FedEx Home Delivery, Inc. decision that found those drivers qualified as employees. The key clarification in that ruling was a consideration of whether the individuals have an "actual entrepreneurial opportunity for loss or gain" when determining whether they are independent contractors.
► From AFL-CIO Now — Don't let special interests break our promise to America's veterans — Some elected officials and organizations, including the misleadingly named Koch brothers-funded front group Concerned Veterans for America, have bashed the Department of Veterans Affairs at every opportunity. The problem with these people is their ultimate goal is not to improve the VA but to get rid of it.
► From Huffington Post — House GOP wants private debt collectors to take over IRS jobs — House Republicans are pushing to give private debt collectors the right to target all unpaid tax bills, handing a traditional IRS responsibility over to an industry with a long record of consumer abuse.
► From The Hill — House highway bill amended to allow heavier trucks — A proposal to let states to decide whether they want to allow heavier trucks on their roads has been added to a $325 billion highway funding bill that is being considered by the House this week.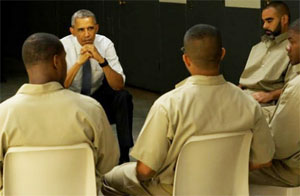 ► From Vox — Ban the box: President Obama's plan to help ex-prisoners get jobs, explained — There is no bigger stigma for job seekers than having a criminal record. But it's much harder for an ex-prisoner to stay out of prison if he doesn't have a job. Several states and cities think they've found a way to break that vicious cycle: preventing employers from asking about criminal records in job applications, a policy known as "ban the box." President Obama just announced his administration will institute "ban the box" for federal agencies — they'll be required to wait until later in the hiring process to check the criminal histories of job applicants.
---
NATIONAL
► In today's NY Times — TransCanada suspends request for permit to build KeyStone pipeline — The company seeking to build the Keystone XL oil pipeline asked the Obama administration on Monday to suspend its yearslong review of the project, potentially bringing an abrupt halt to a politically charged debate that had become part of a broader struggle over President Obama's environmental policies.
---
TODAY'S MUST-READ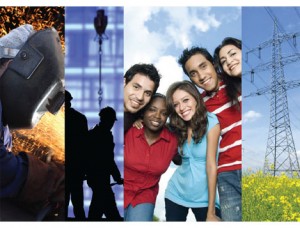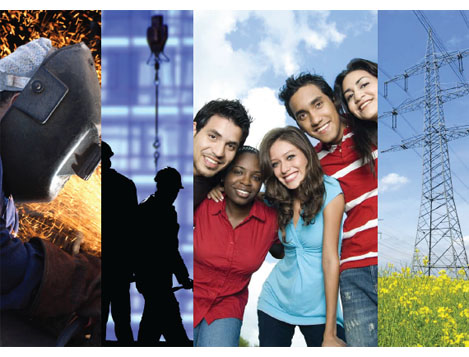 ► From AFL-CIO Now — It's National Apprenticeship Week — and nobody does it like North America's Building Trades Unions (by Sean McGarvey) — As our nation celebrates "National Apprenticeship Week," it is worth noting that for over 100 years North America's Building Trades Unions and its signatory contractors have funded and operated a skilled craft apprenticeship system that is the envy of the world. Our apprenticeship and apprenticeship-readiness programs are a tried and true job-training strategy that offer a reliable path to the middle class without saddling participants with debt.
---
The Stand posts links to Washington state and national news of interest every weekday morning by 10 a.m.
Short URL: https://www.thestand.org/?p=44553
Posted by
David Groves
on Nov 3 2015. Filed under
DAILY LINKS
. You can follow any responses to this entry through the
RSS 2.0
. Both comments and pings are currently closed.