Kadlec strike vote, 747 lost and found, shame on Mitch…
Tuesday, December 8, 2015
---
STATE GOVERNMENT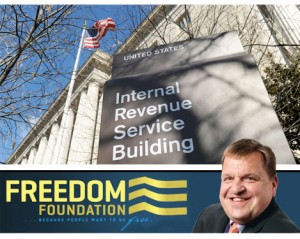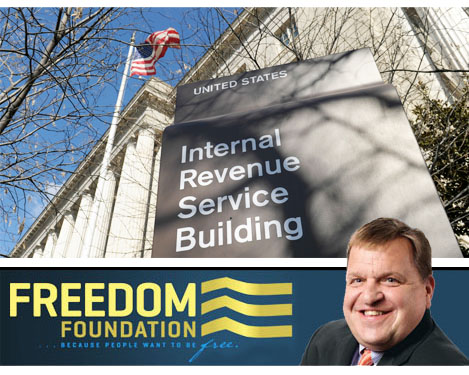 ► In the Statesman Review — Oregon union fight heats up — The Northwest Accountability Project has filed a complaint with the Internal Revenue Service asking to have the Freedom Foundation's tax-exempt charity status revoked. The complaint is intensifying the battle over public unions in Oregon and Washington, and was co-signed by 18 organizations including labor unions and left-leaning activist groups.
ALSO at The Stand — IRS complaint: Group's 501(c) status 'bogus'
► In today's Olympian — Lawmakers offer resolution to impeach state Auditor Troy Kelley — Two Republicans and two of Kelley's fellow Democrats announced their proposal Monday, a bit more than three months before Kelley's scheduled trial on 16 federal felony charges including money laundering and tax evasion.
---
LOCAL
► In today's Tri-City Herald — Kadlec nurses approve advisory strike vote — Kadlec Regional Medical Center nurses gathered Monday night to hear an update on contract talks and discuss options after months of negotiation without a new pact. The gathering included an advisory vote on a possible future strike. It won 90 percent approval with hundreds of nurses taking part in the vote.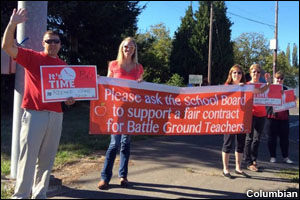 ► In today's Columbian — Big week for Battle Ground teachers union — On Tuesday night, the Battle Ground Education Association is hosting a community budget forum featuring a WEA representative. On Friday, the teachers union and the school district will meet in the next collective bargaining session with a PERC mediator, their fifth mediated bargaining session. The school district and the teachers union have been negotiating the contract since last spring. The previous contract expired Aug. 31.
► In today's Seattle Times — The 'shared economy' is further hurting workers' rights (by Steven Hill) — The U.S. workforce, which has been one of the most productive and wealthiest in the world, is undergoing an alarming transformation. A significant factor in the decline of the quality of jobs has been employers' increasing reliance on "non-regular" employees — a growing army of contractors, freelancers, temps and part-timers… Seattle could help forge a "new kind of deal" in which workers would be enriched by technology and innovation, instead of facing a disrupted economy and being impoverished.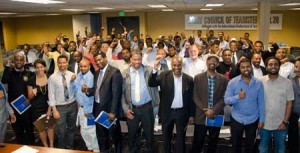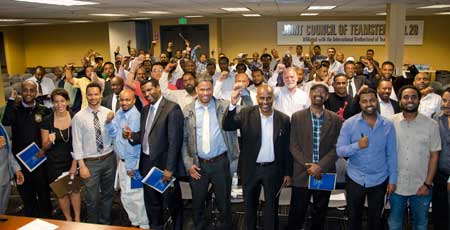 ► MUST-READ from the American Prospect — On the road to nowhere — Uber has also become the foremost symbol of the on-demand economy. To many, however, Uber has become the foremost symbol of something else — something unlawful… A number of drivers have sued Uber, asking the courts to declare that they're employees—a move that Uber asserts would hurt its business model and undercut the flexibility that so many drivers prize. If the drivers are declared employees, not only would they gain a raft of legal protections, but they would gain the right to unionize and bargain collectively. Taking another path to the same goal, the Seattle City Council, in an unusual move pushed by the Teamsters union, has voted preliminarily to give app-based drivers a right to unionize even if they're considered independent contractors.
---
BOEING
► In the PSBJ — Boeing topping Airbus on deliveries in 2015 — Airbus has taken a commanding lead over the Boeing Co. on commercial aircraft orders heading into the last month of the year, but Boeing has the lead on the rubber-meets-the-road metric of aircraft deliveries. Boeing delivered 709 planes through the end of November, compared to 556 for Airbus.
► From AFP — To whom it may concern: please claim your Boeing 747s — The operators of Kuala Lumpur International Airport have placed a bizarre advertisement in a Malaysian newspaper seeking the owners of three 747-200F aircraft apparently abandoned there.
---
TRANS-PACIFIC PARTNERSHIP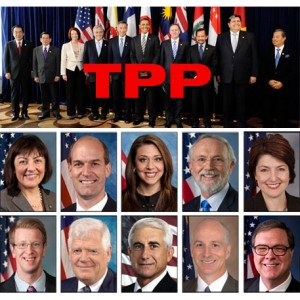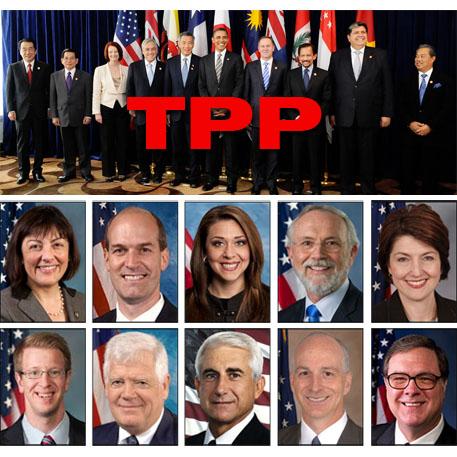 ► From Huffington Post — It's time to take a stand for workers on TPP (by James Hoffa, Leo Gerard and Dennis Williams) — While elected officials often use hyperbole to talk about so-called critical votes they make, this is one time they won't be. The lives of millions of Americans will be adversely affected if those on Capitol Hill ultimately vote to approve the TPP. That's why we and our coalition partners are speaking out forcefully against this deal. And it's why lawmakers must side with their constituents over corporate interests when they ultimately consider the trade agreement next year.
---
FEDERAL GOVERNMENT
► From Politico — Congress likely to blow budget deadline — With negotiations over a massive $1.1 trillion budget package moving at a glacial pace, GOP leaders are now openly predicting that Congress will blow past a Dec. 11 deadline for funding the federal government. Republican leaders say they do not anticipate any problem passing a stopgap spending bill to keep federal agencies open beyond Friday.
► From the Hill — Delay of ACA 'Cadillac Tax' goes down to the wire — Lawmakers are debating the size of a year-end tax package that could include a delay of ACA's "Cadillac tax," with the talks going down to the wire. A senior GOP lawmaker on Monday said action on the Cadillac tax would depend on whether negotiators reach a broad tax deal, or instead fall back on a narrower package
► From The Atlantic — The U.S. Senate is still one of the world's whitest workplaces — Just over 7 percent of congressional aides who hold senior staff positions in the Senate are people of color, according to a new study to be released Tuesday.
---
NATIONAL
► In the Las Vegas Review-Journal — Culinary calls for contract talks after Trump workers vote for union — A majority of workers at the Trump International Hotel Las Vegas voted for union representation, setting up potential contract talks between the nongaming hotel owned by billionaire Donald Trump and Las Vegas's largest labor group.
► From Huffington Post — Trump calls for 'complete shutdown' of Muslims entering U.S. — Republican presidential hopeful and real estate mogul Donald Trump is calling for a "total and complete shutdown of Muslims entering the United States" following deadly terror attacks involving Islamic extremists in California and France.
---
TODAY'S MUST-SEE
► From The Daily Show — Jon Stewart returns to shame Sen. Mitch McConnell for blocking health care for 9/11 first responders.
---
The Stand posts links to Washington state and national news of interest every weekday morning by 10 a.m.
Short URL: https://www.thestand.org/?p=45490
Posted by
David Groves
on Dec 8 2015. Filed under
DAILY LINKS
. You can follow any responses to this entry through the
RSS 2.0
. Both comments and pings are currently closed.