Trumpcare abomination, UFCW yes, Adele 29…
Friday, May 5, 2017
---
TRUMPCARE
► In today's Washington Post — House Republicans claim a major victory with passage of health-care overhaul — Under intense pressure to show they can govern and to make good on their promise to repeal and replace the Affordable Care Act, Republicans pushed through the bill after adopting a last-minute change that earned it just enough votes to pass. However, the House version fell significantly short of the GOP's long-held goals, making major dents in large portions of the current law but not outright repealing it. The bumpy, months-long process that led to Thursday's vote also violated some of the GOP's own promises on how they would govern.
ALSO at The Stand — Flying blind, Republicans pass Trumpcare — Rep. Cathy McMorris Rodgers, the six-term Republican representing Spokane and the 5th Congressional District, was the only member of Washington's delegation who voted "yes.
► From AP — GOP health care bill lets employers cap benefits — The Republican health care plan would allow health insurance companies to impose lifetime and annual caps on benefits for those who get coverage through a large-employer plan. Former President Obama's health care overhaul banned insurers from imposing such caps, and public opinion surveys have shown that prohibition was popular.
► In today's NY Times — In rare unity, hospitals, doctors and insurers criticize bill
► In today's Columbian — Herrera Beutler votes against GOP's health bill
► In today's Seattle Times — Reichert votes 'no' on GOP health-care bill
► In today's News Tribune — Reichert rises to big challenge on Obamacare rollback (editorial) — Kudos to U.S Rep. Dave Reichert, R-Auburn, for voting against the flawed Obamacare repeal that passed the U.S. House Thursday. Only 20 of the House's 237 Republicans had the guts to do so.
► In today's Yakima H-R — Newhouse absent on health care vote; local health care providers oppose steep Medicaid cuts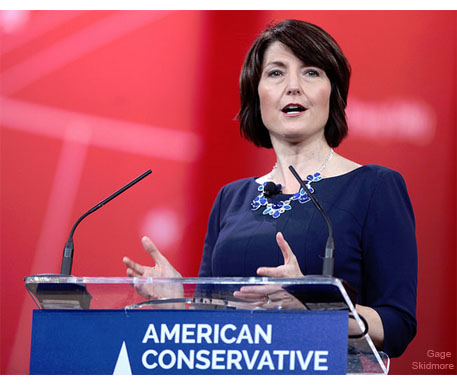 ► In today's Washington Post — My son has a preexisting condition. He's one of the reasons I voted for the AHCA. (by Rep. Cathy McMorris Rodgers) — This bill isn't perfect. It doesn't include every single component I wanted. But it came down to the AHCA or the continued disaster of Obamacare, which was an easy choice… To stand by and do nothing would be irresponsible.
► In the New Yorker — The House GOP's shameful health care victory (by John Cassidy) — In short, the bill the House just passed is one of the most regressive pieces of legislation in living memory. When Republicans cut taxes on the rich and slash funding for programs aimed at the poor, they usually go to great lengths to argue that the two things are unconnected. But in this instance they have done away with the subterfuge. It's reverse Robin Hood, in plain view.
► In the Washington Post — Every Republican who voted for this abomination must be held accountable (by Paul Waldman) — The health-care bill is not just wrong, or misguided, or problematic or foolish. It is an abomination. If there has been a piece of legislation in our lifetimes that boiled over with as much malice and indifference to human suffering, I can't recall what it might have been.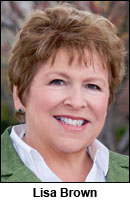 ► A related story in today's Spokesman-Review — Lisa Brown stepping down as WSU Spokane chancellor, says she's considering congressional run — Lisa Brown is stepping down as chancellor of Washington State University's Spokane campus and says she is again considering a run for Rep. Cathy McMorris's seat in Congress. Brown has spent the past four years leading the Spokane campus and was instrumental in the formation of a medical school there. She previously served for 20 years in the Legislature, the last eight as the Democratic majority leader in the Senate.
---
THIS WASHINGTON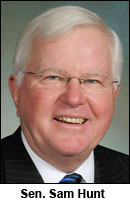 ► In today's Olympian — Republican budget unfair to state employees and programs (by Sen. Sam Hunt) — The Republican's budget provides a one-two punch to working households. First, it rejects most already-negotiated public employee contracts and inserts the legally dubious tactic of dictating the terms of any renegotiation. Second, their budget eliminates 2 percent of all state jobs across the board at a time when we are facing a personnel crisis. Both proposals are misguided at best.
► In today's News Tribune — State employees will get to take vacation days right away — A new state law Gov. Jay Inslee approved Thursday snaps an old rule that stopped workers from taking vacation time in their first six months on the job. Now, as long as you've accrued time off, you can take it.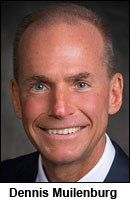 ► In the L.A. Times — Boeing got a record tax break from Washington state and cut jobs anyway. Now the state wants to strike back — The outrage comes partially from Boeing's habit of forcing its workers to shoulder the pain of management's inability to compete more effectively with Airbus. Last December, the company blamed that competition for a sharp slowdown in orders for its 777X, which it said would mean a hit to the workforce. But the very same day, the company announced a 30% increase in its quarterly dividend and a new $14-billion share repurchase program. Chairman and CEO Dennis Muilenburg crowed that those initiatives signified Boeing's determination to "meet our commitment to provide competitive returns to our shareholders." … The bills reflect rising awareness that Washington, like some other states, has been lining corporate pockets with crucial revenues and getting nothing in return.
ALSO at The Stand — Amid Boeing job cuts, legislators eye tax break accountability
---
LOCAL


► From NW Labor Press — UFCW Local 555: Safeway/Albertsons organizing drive brings in 4,400 new members in Oregon — Oregon's largest private sector union has just completed its biggest-ever organizing campaign. United Food and Commercial Workers (UFCW) Local 555, which reported 20,140 members as of September, is in the process of adding 4,400 new members. The influx is the result of a year's worth of organizing at two companies that were already mostly unionized. Safeway and Albertsons agreed to remain neutral, giving union organizers access to employees in the break room, and leaving it up to workers whether they wanted to sign up. The campaign took place at some locations that were previously nonunion, and at nonunion departments at otherwise unionized stores. Some stores had union-represented meat and grocery workers, for example, but nonunion workers in the deli, bakery, or floral departments.
EDITOR'S NOTE — You, too, can form a union and improve your wages and working conditions. Find out how.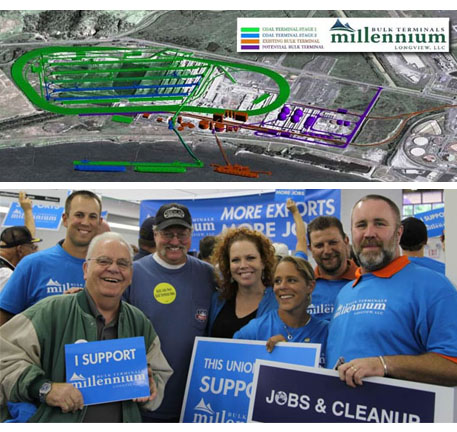 ► In today's Seattle Times — The working class outside the Seattle bubble needs Longview's coal-export terminal (by IBEW's Mike Bridges and Longview City Councilman Mike Wallin) — We support Millennium Bulk Terminals and its project in Longview because we know what it will do for us locally, and for the end-users globally of the products it plans to ship through the port.
► In today's (Everett) Herald — When it comes to food banks, Postal Service delivers (by Julie Muhlstein) — Circle May 13 on your calendar. Put a bag of food out that morning for pickup by your mail carrier. In helping your neighbors, you'll be part of a 25-year tradition. Twenty-five years ago, the National Association of Letter Carriers launched a charity effort that spread across the country. Since its start in 1993, the Letter Carriers' Stamp Out Hunger Food Drive has become the largest food-gathering event here and across the country.
---
THAT WASHINGTON
► From Forbes — Senate kills state-sponsored retirement plans for private sector workers — In a narrow 50-49 vote, the Senate by resolution killed an Obama-era rule that greenlighted state-sponsored auto-IRA retirement programs for small business workers. The AARP cried foul and urged a "no" (don't repeal the rule) vote because: "Too many small business employees don't have a way to save for retirement out of their regular paycheck." That's 55 million workers.
---
NATIONAL
► From AP — U.S. jobs report points to a healthy drop in underemployment — A burst of hiring in April provided a reassuring sign for the U.S. economy, reducing unemployment and bringing a broader gauge of the job market's health to its lowest level since the recession began nearly a decade ago. Employers added 211,000 jobs, more than double the weak showing in March as the unemployment rate dipped to 4.4 percent, a 10-year low, from 4.5 percent in March.
► From Bloomberg — NLRB rule to speed up union elections shows mixed results — The NLRB's "quickie" election rule has sped up workplace unionization drives, but it's not necessarily giving unions an unfair advantage, as some predicted.
---
T.G.I.F.
► Happy 29th birthday to Adele Laurie Blue Adkins! Although The Entire Staff of The Stand has always appreciated her powerful voice, we weren't always enthusiastic fans of the best-selling recording artist of our time. But then we saw her 2011 concert DVD Live at the Royal Albert Hall. It wasn't just Adele's inspired performance than won us over, it was her funny and profane chatter between songs. She is truly giddy to be performing at this legendary venue in her hometown. She calls out friends in the audience. She reveals intimate personal stories that inspired her songs. And she does so conversationally — expletives and all — coming across as genuine, honest, flawed, personable… and normal. Here's one of the songs from that performance, but we recommend you watch the whole DVD. Enjoy!
---
The Stand posts links to Washington state and national news of interest every weekday morning by 10 a.m.
WASHINGTON IS A UNION STATE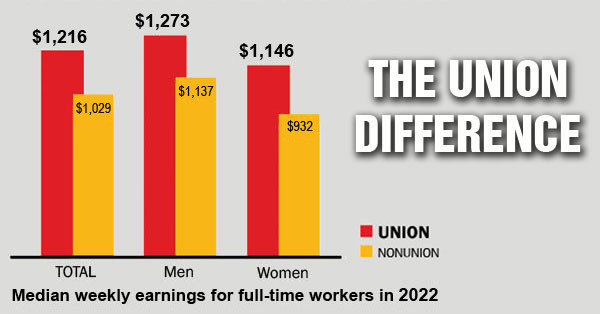 CHECK OUT THE UNION DIFFERENCE in Washington state: higher wages, affordable health and dental care, job and retirement security.
FIND OUT HOW TO JOIN TOGETHER with your co-workers to negotiate for better working conditions and respect on the job. Or go ahead and contact a union organizer today!