Celebrate bad times, fired scientists, forced Fox, Radium Girls…
Monday, May 8, 2017
---
TRUMPCARE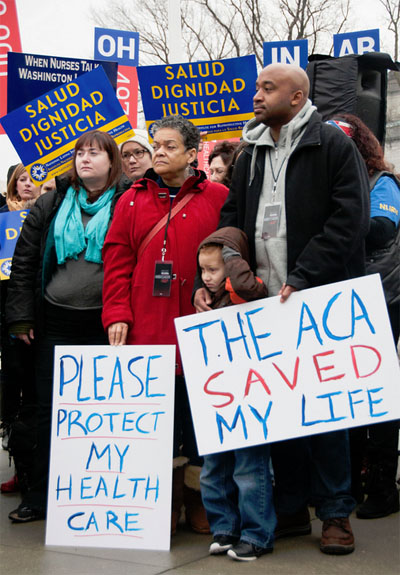 ► In the Seattle Times — Fight like lives are at stake over Obamacare — because they are (by Danny Westneat) — I get a sense that people who have devoted their lives to medical care are dumbstruck. The quiet in the weeks leading up to the House vote was telling. People must have figured there's no way Republicans would throw millions off health care, not just to give tax cuts to the rich. Surely saner heads would prevail? This waiting for saner heads has become the new insanity. They aren't coming. They didn't ride to the rescue in the 2016 election, and they aren't, alone, going to save Obamacare in the U.S. Senate. It's past time to fight.
ALSO from The Stand — Flying blind, Republicans pass Trumpcare
► In today's NY Times — Measure on pre-existing conditions energizes opposition to health bill — A blast of organized and grass-roots energy in opposition to the bill has been generated by one measure, added to the legislation to assure its passage, that allowed states to seek federal waivers to ignore the Affordable Care Act protection blocking insurance companies from charging people more because of pre-existing conditions.
► In the Seattle Times — Seattle's Harborview could lose $627M under new health-care law, director says — Hospital officials said the potential loss would come through a combined decrease in federal revenue and increase in costs of charity and uncompensated care… Sen. Patty Murray (D-Wash.) estimated that the repeal of Obamacare would take $1.4 billion out of state's economy each year.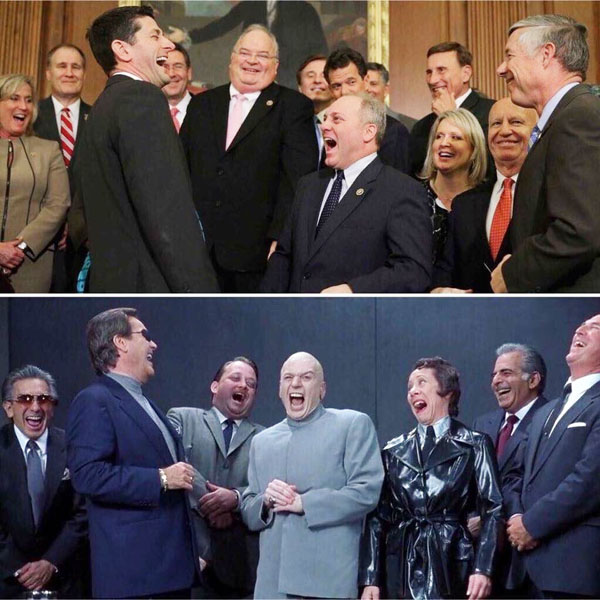 ► In Sunday's Spokesman-Review — AHCA 'victory' was nothing to celebrate — The process to pass the American Health Care Act in the House was irresponsibly rushed and overtly political. We don't ever recall representatives partying at the White House for a bill that had yet to be scored.
► In today's NY Times — Republicans party like it's 1984 (by Paul Krugman) — What really stands out, however, is the Orwell-level dishonesty of the whole effort. As far as I can tell, every word Republicans, from Trump on down, have said about their bill — about why they want to replace Obamacare, about what their replacement would do, and about how it would work — is a lie.
► From Huffington Post — Republicans are building an alternate reality around their health care bill — President Donald Trump pledged on the campaign trail that he would not cut Medicaid, the government program that provides health coverage to millions of Americans. But now Trump and Republicans are moving a health care bill that would slash Medicaid funding dramatically. Confronted with Trump's campaign promise on Sunday, the president's health secretary Tom Price insisted there would be no Medicaid cuts at all under the GOP plan, even though the cuts are undeniable.
► From The Hill — House healthcare bill faces upheaval in Senate — Republicans are using special budget rules to prevent Democrats from filibustering the legislation. But the Senate has long warned the House that the rules could prohibit certain things in the bill from being included.
► From The Onion — Republican congressman terrifies constituents even more by assuring them he read every part of healthcare bill
---
LOCAL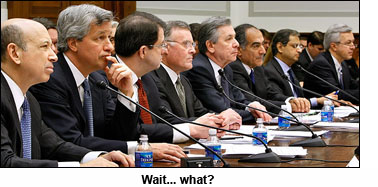 ► In the Seattle Times — Local ex-CEO issues call to arms against 'outrageous' CEO pay — Steven Clifford, former head of Seattle's King Broadcasting Corp., is fomenting a revolt against the king's ransom that U.S. corporate leaders routinely collect these days. His call to arms, "The CEO Pay Machine: How It Trashes America and How to Stop It," publishes today. With examples drawn from the ranks of the highest-paid American CEOs this decade, he takes on the executives, board members and consultants who cook up such a generous buffet of bonus schemes that any CEO can be judged above average — and get rewarded accordingly.
---
THIS WASHINGTON

► In today's Columbian — Legislature goes slow on affordable housing — Lawmakers are in the midst of a 30-day legislative session with the goal of passing the operational budget and adequately funding the state's public schools. But going into this session, many legislators hoped to ease the state's affordable housing crisis and decrease the growing homeless population. Sen. Annette Cleveland (D-Vancouver) said she was disappointed more wasn't done this session.
---
THAT WASHINGTON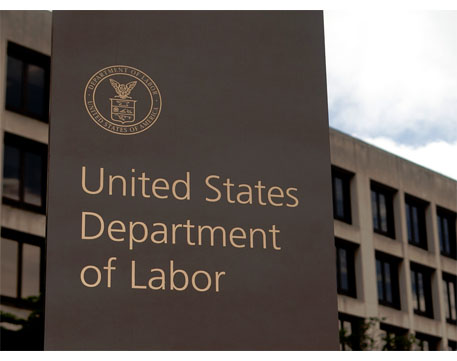 ► From the NY Daily News — Trump's slash to Labor Department budget could jeopardize workplace safety enforcement — The U.S. has 8 million worksites to inspect and 1,838 state and federal inspectors to do it — enough to visit each place about once every 98 years. But don't worry, President Trump has a plan — to make it worse. President Trump has proposed a 21% budget cut to the Department of Labor — a move many worker advocates say could wipe out some of the agency's key programs to improve job site safety and enforce existing labor laws.
► In the NY Times — House Republicans move to gut bank regulations — Republicans took a big step toward repealing the Affordable Care Act on Thursday, and they took a small step toward dismantling another of President Barack Obama's signature pieces of legislation, the Dodd-Frank Act.
► In today's Washington Post — 35 of 37 economists said Trump was wrong. The other two misread the question. — President Trump's administration says his tax cut will pay for itself. It turns out it's really hard to find an economist who agrees.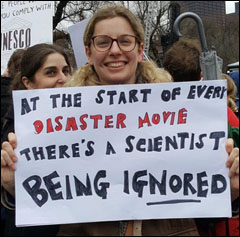 ► In today's Washington Post — EPA dismisses half of its scientific advisers on key board, citing 'clean break' with Obama administration — The move came as a surprise to members of the board, who had been informed both in January, before Barack Obama left office, and then more recently by EPA career staff members, that they would be kept on for another term.
► From The Independent — U.S. federal staff being forced to watch Fox News instead of CNN, leaked email suggests — An email has been sent to staff at the Food and Drug Administration (FDA) announcing that all their agency's televisions will show Fox News, apparently by order of the Trump administration.
---
NATIONAL
► In the Washington Post — Researchers have answered a big question about the decline of the middle class — America is getting richer every year. The American worker is not. Far from it: On average, workers born in 1942 earned as much or more over their careers than workers born in any year since, according to new research — and workers on the job today shouldn't expect to catch up with their predecessors in their remaining years of employment.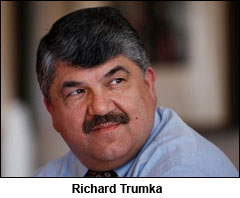 ► In the Pittsburgh Tribune-Review — Manufacturing talks with Trump 'not very satisfying,' AFL-CIO leader says — AFL-CIO President Richard Trumka spoke to graduates about hard work, learning to listen and fostering dialogue: "These core values are being threatened today by politicians who refuse to work with one another for the good of the people they pledged to serve. It's being threatened in a media bubble, where ideas are reinforced rather than challenged."
► From AFL-CIO — Indiana Republican leader admits prevailing wage repeal hasn't saved money — Indiana passed a law in 2015 to repeal prevailing wage standards for public works projects in 2015. Video has surfaced from an April 24 forum in Milwaukee, where Indiana's House Assistant Majority Leader Ed Soliday (R) admits that the repeal in his state didn't save a penny.
► From AP — Crumbling roads and bridges bring higher taxes and fees — It's happening in both Democratic- and Republican-led states as their transportation departments strain to overcome backlogs deepened by the last recession.
---
TODAY'S MUST-READ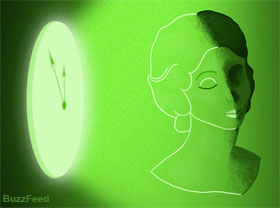 ► From BuzzFeed — The forgotten story of the Radium Girls, whose deaths saved thousands Of workers' lives — During World War I, hundreds of young women went to work in clock factories, painting watch dials with luminous radium paint. But after the girls — who literally glowed in the dark after their shifts — began to experience gruesome side effects, they began a race-against-time fight for justice that would forever change U.S. labor laws.
---
The Stand posts links to Washington state and national news of interest every weekday morning by 10 a.m.
WASHINGTON IS A UNION STATE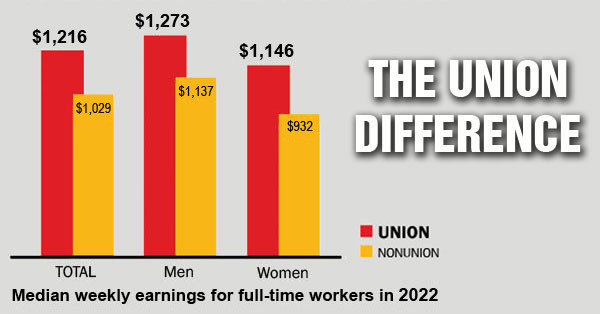 CHECK OUT THE UNION DIFFERENCE in Washington state: higher wages, affordable health and dental care, job and retirement security.
FIND OUT HOW TO JOIN TOGETHER with your co-workers to negotiate for better working conditions and respect on the job. Or go ahead and contact a union organizer today!