Charter schools upheld ● Domestic terror ● Pre-existing voting records
Thursday, October 25, 2018
---
THIS WASHINGTON

► BREAKING from KUOW — Washington Supreme Court upholds most of charter school law — The Washington Supreme Court has upheld most of the state law that funds charter schools. In a split decision issued Thursday, the court struck down a portion of the law that deals with collective bargaining rights. But it affirmed the rest of a decision by a King County Superior Court judge.
► MUST-SEE from KING 5 News — State considers overtime rule changes
ALSO at The Stand — Washington state moves to restore overtime pay protections — The Washington State Department of Labor and Industries has released "pre-draft" rules, which could restore overtime protections to hundreds of thousands of salaried workers in Washington state who have been denied the extra pay they should get for the extra hours they work beyond 40 per week. Click here to submit comments to L&I in support of raising the overtime pay exemption threshold to 2.5 to 3 times the state minimum wage. Feedback can also be submitted via email to EAPRules@Lni.wa.gov.
► In today's Seattle Times  — With bombs sent to political targets nationally, state officials in Olympia are dealing with their own rash of threats — Offices in Olympia, and its neighboring town Tumwater, have received six bomb threats since late September, resulting in evacuations and an ongoing investigation, the Washington State Patrol said.
---
DOMESTIC TERRORISTS
► BREAKING from the Washington Post — Suspicious packages to Biden, De Niro found as bomb investigation intensifies — The packages set off a new wave of alarm amid a sprawling investigation into pipe bombs mailed to prominent political figures and critics of President Trump.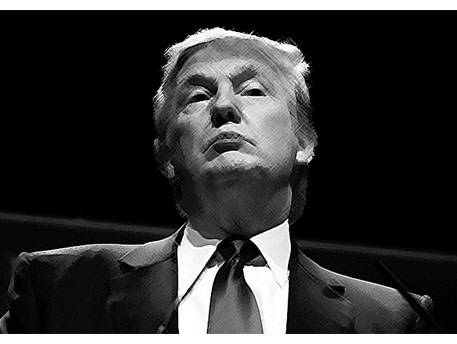 ► In today's Washington Post — Amid incendiary rhetoric, targets of Trump's words become targets of bombs —  In the home stretch of the fall campaign, President Trump has called Democrats "evil" and argued they are "too dangerous to govern." He has denounced Barack Obama's presidency and demonized former secretary of state Hillary Clinton, inspiring chants of "Lock her up!" at his rallies. The president has also used his bully pulpit to taunt Rep. Maxine Waters (D-Calif.) as a "low I.Q. individual," impugn former CIA director John Brennan and fan conspiracy theories about liberal philanthropist George Soros. And he has called the news media "the enemy of the people," singling out CNN's reporting as "fake news." This week, these targets of Trump's rhetoric became the intended targets of actual violence in the form of pipe bombs, many of which turned up Wednesday.
► From TPM — CNN pipe bomb emblazoned with right-wing ISIS flag meme — The pipe bomb discovered Wednesday and addressed to former CIA director John Brennan via CNN features a parody of the ISIS flag with the words "get 'er done," a common right-wing meme.
► In today's Washington Post — Trump doubles down on blaming media as suspicious packages continue to surface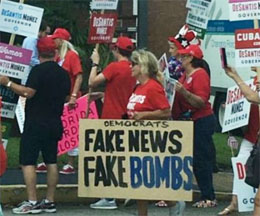 ► From The Hill — Woman holds 'Fake News Fake Bombs' sign outside Florida governors debate — The woman is wearing a campaign shirt for Republican gubernatorial candidate Ron DeSantis.
► From The Hill — Fox's Dobbs calls bomb attacks 'fake bombs' in since-deleted tweet
► In today's Washington Post — The instant, inevitable cries of 'false flag' after bomb threats targeting the Clintons, Obamas and CNN — Within minutes of the news of the suspicious packages, the "false flag" narrative began circulating in pro-Trump spaces online. Later on Wednesday, Rush Limbaugh promoted the false-flag theory, suggesting that a "Democratic operative" was more likely to have sent the devices than a Republican. "Republicans just don't do this kind of thing," Limbaugh said on his radio show.
---
ELECTION
► In today's News Tribune — Voter suppression in Gig Harbor? Deceptive mailer called 'utterly stupid' by one candidate and 'dirty politics' by another — The campaign mailer makes it clear: Connie Fitzpatrick isn't progressive enough. Instead, voters should write in somebody else's name. Problem is, that somebody else doesn't want the job, and the mailer is being called voter suppression by the candidate at whom it's targeted. "It's awful, it's terrible," said Gig Harbor area resident Dorothy Walker, a recipient and one of many who contacted The News Tribune regarding it. Connie FitzPatrick, the (WSLC-endorsed) legislative candidate targeted by the deceptive mailer, said: "I think it's just more dirty politics. It's a blatant attempt to suppress voters."
ALSO at The Stand — GOP doubles down with more phony mail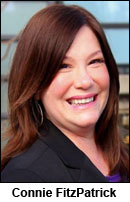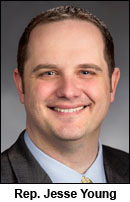 EDITOR'S NOTE — Connie FitzPatrick, a Navy veteran and small business owner, is proudly endorsed by the Washington State Labor Council, AFL-CIO. Her opponent, Rep. Jesse Young (R-Gig Harbor), sponsored legislation to make Washington a so-called "right to work" state in order to weaken unions and lower wages. Only a handful of extreme Republicans supported his bill, so it never came to a vote. Young has twice been fined for illegally mixing legislative and campaign work, and was disciplined for creating a hostile work environment for his staffers.
► From HuffPost — Jeff Bezos-funded Super PAC attacks Democrat as a traitor who didn't support America after 9/11 — At issue is an editorial Florida congressional candidate Lauren Baer wrote as a college student calling on the U.S. to intervene more to stop human rights atrocities overseas.
---
THAT WASHINGTON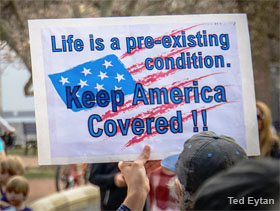 ► From Politico — Trump tries to blame Democrats as his own administration chips away at Obamacare — President Donald Trump on Wednesday claimed that Democrats are threatening to endanger patients with pre-existing conditions while Republicans will protect them — an assertion at odds with his administration's own persistent efforts to dismantle Obamacare.
► From HuffPost —GOP lies about pre-existing conditions may have reached peak absurdity (by Jonathan Cohn) — Republicans all over the country are promising voters that they are committed to protecting people with pre-existing conditions, even though nearly all of them have records of voting for efforts to roll back those protections (if they have served in Congress) or of filing lawsuits that would achieve the same goal (if they hold office at the state level).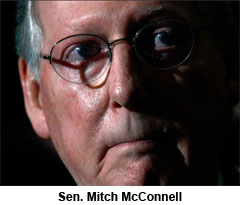 ► From Social Security Works — Republicans will cut your Social Security, Medicare and Medicaid benefits. Democrats will expand them. (by Alex Lawson) — Mitch McConnell recently went on TV and said in no uncertain terms that the Republican plan was to cut Social Security, Medicare and Medicaid… It is heartening to see this excellent ad from Priorities USA, the largest Democratic Party super PAC. Pundits who claim that Democrats don't have a unified message are wrong. They do, and it is one that resonates with voters across age, race, gender, and political affiliation – hands off our Social Security, Medicare, and Medicaid benefits, except to expand them.
---
NATIONAL
► In today's NY Times — Unemployment looks like 2000 again. But wage growth doesn't. — So in many ways, the labor market looks like the economic heyday of 2000 and 2001, but in one important way it does not: wage growth. The government has several wage metrics that take different approaches, each with pros and cons. But virtually all of these agree that wage growth today is much slower now than it was on the eve of the 2001 recession, with its identical unemployment rate.
► From the Business Journal — United Airlines and American Airlines flight attendants talk merger — Talk is heating up about a potentially historic merger of two of the nation's largest flight attendant unions — the Association of Flight Attendants (AFA) and the Association of Professional Flight Attendants (APFA). AFA, headed by a forceful leader in Sara Nelson, represents some 24,000 United Airlines flight attendants, as well as flight attendants at 19 smaller airlines. APFA represents more than 27,000 flight attendants at American Airlines, the world's largest airline.
---
T.G.I.T.
► The Entire Staff of The Stand is taking tomorrow off. So today we wish Ed Robertson, guitarist/singer of the Canadian band Barenaked Ladies, a very happy birthday. And in honor of the Mega Millions lottery frenzy from earlier this week, we present this BNL classic. Enjoy!
---
The Stand posts links to Washington state and national news of interest every weekday morning by 10 a.m.
Short URL: https://www.thestand.org/?p=70863
Posted by
David Groves
on Oct 25 2018. Filed under
DAILY LINKS
. You can follow any responses to this entry through the
RSS 2.0
. Both comments and pings are currently closed.