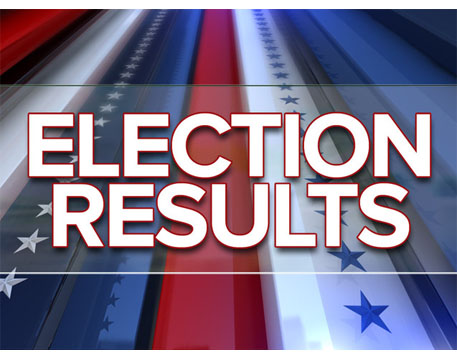 UPDATED (Aug. 10, 2020 — 11 a.m.) — Although some of the races are still too close to call, candidates endorsed by the Washington State Labor Council, AFL-CIO made a strong showing in Tuesday's primary election, including several candidates who participated in the WSLC's Path to Power program, which provides union members and local community activists with the tools and tips to run a successful political campaign.
The top two vote-getters in each of the races will advance to the general election on Tuesday, Nov. 3.
Following are selected 2020 primary election results as of 7 a.m. on Thursday. The next major update will be after 4 p.m. on Wednesday. Check Vote.WA.gov for the latest results. (Candidates endorsed by the Washington State Labor Council, AFL-CIO are listed in bold; Path to Power candidates are in bold blue, and * denotes incumbents.)
---
CONGRESS
U.S. HOUSE — CD 3
Jaime Herrera Beutler* (R) 56.25%
Carolyn Long (D) 39.74%
Others (two Democrats and one independent) 4.01%
U.S. HOUSE — CD 8
Kim Schrier* (D) 42.67%
Jesse Jensen (R) 19.98%
Keith Swank (R) 17.72%
Dave Saulibio ("Trump Republican") 12.17%
Others (Democratic) 4.14%
Others 3.32%
U.S. HOUSE — CD 10 (open)
Marilyn Strickland (D) 20.97%
Beth Doglio (D) 14.53%
Kristine Reeves (D) 12.94%
Rian Ingrim (R) 11.12%
Others 40.44%
See the latest federal election results.
---
STATEWIDE OFFICES
GOVERNOR
Jay Inslee* (D) 50.33%
Loren Culp (R) 17.35%
Joshua Freed (R) 8.74%
Tim Eyman (R) 6.61%
Others 16.97%
LIEUTENANT GOVERNOR (open)
Denny Heck (D) 25.68%
Marko Liias (D) 17.94%
Ann Davison Sattler (R) 11.99%
Others 44.39%
SECRETARY OF STATE
Kim Wyman* (R) 51.06%
Gael Tarleton (D) 43.32%
Others 5.62%
STATE TREASURER
Mike Pelliciotti (D) 53.17%
Duane Davidson* (R) 46.72%
See all of the latest results for Statewide Offices here.
---
STATE LEGISLATURE
5th LD – SENATE
Ingrid Anderson (D) 48.13%
Mark Mullet* (D) 47.7%
Write-in 4.17%
10th LD – SENATE
Ron Muzzall* (D) 50.34%
Helen Price Johnson (D) 49.54%
10th LD – HOUSE Pos. 1 (open)
Greg Gilday (R) 46.05%
Angie Homola (D) 26.78%
Suzanne Woodard (D) 17.41%
Others (Democratic) 9.76%
10th LD – HOUSE Pos. 2
Bill Bruch (R) 48.42%
Dave Paul* (D) 47.67%
Taylor Zimmermann (Progressive) 3.79%
11th LD – HOUSE Pos. 1
David Hackney (D) 44.16%
Zack Hudgins* (D) 34.55%
Jay Stark (no party) 19.89%
17th LD – HOUSE Pos. 1
Vicki Kraft* (R) 53.28%
Tanisha Harris (D) 46.29%
19th LD – SENATE
Dean Takko* (R) 44.58%
Jeff Wilson (R) 37.81%
Wes Cormier (R) 17.49%
19th LD – HOUSE Pos. 1
Jim Walsh* (R) 57.61%
Marianna Everson (D) 22.3%
Clint Bryson (D) 20%
19th LD – HOUSE Pos. 2
Joel McIntire (R) 53.28%
Brian Blake* (D) 46.56%
22nd LD – HOUSE Pos. 2 (open)
Dusty Pierpoint (R) 34.94%
Jessica Bateman (D) 34.21%
Mary Ellen Biggerstaff (D) 13.54%
Others (Democratic) 17.2%
23rd LD – HOUSE Pos. 1 (open)
Tarra Simmons (D) 44.54%
April Ferguson (R) 35.52%
Leslie Daugs (D) 15.04%
Others (Democratic) 4.78%
26th LD – HOUSE Pos. 1
Jesse Young* (R) 52.22%
Carrie Hesch (D) 41.14%
Drew Darsow (D) 6.51%
26th LD – HOUSE Pos. 2
Joy Stanford (D) 43.22%
Michelle Caldier* (R) 37.73%
Alisha Beeler (R) 18.97%
28th LD – SENATE
Twina Nobles (D) 50.17%
Steve O'Ban* (R) 49.72%
28th LD – HOUSE Pos. 2 (open)
Dan Bronoske (D) 52.44%
Chris Nye (R) 24.98%
Jamie Michaud (R) 22.43%
30th LD – HOUSE Pos. 1 (open)
Jamila Taylor (D) 43.78%
Martin Moore (R) 27.3%
Janis Clark (R) 16.95%
Cheryl Hurst (D) 11.78%
36th LD – HOUSE Pos. 2 (open)
Liz Berry (D) 50.49%
Sarah Reyneveld (D) 42.03%
Jeffrey Cohen (D) 6.2%
37th LD – HOUSE Pos. 2 (open)
Kirsten Harris-Talley (D) 51.22%
Chukundi Salisbury (D) 23.08%
Andrea Caupain (D) 11.09%
Stephen Richter (R) 8.49%
Others 6.12%
42nd LD – HOUSE Pos. 1
Luanne Van Werven* (R) 51.97%
Alicia Rule (D) 47.94%
42nd LD – HOUSE Pos. 2
Jennifer Sefzik (R) 50.56%
Sharon Shewmake* (D) 49.37%
44th LD – HOUSE Pos. 2 (open)
Mark James (R) 47.54%
April Berg (D) 32.41%
Anne Anderson (D) 19.99%