Labor Day roundup ● Time's running out: Be counted! ● Wage theft on the rise
Tuesday, September 8, 2020
---
COVID-19
► LIVE from the Seattle Times — Coronavirus daily news update, Sept. 8 — The latest count of COVID-19 cases in Washington totals 77,545 infections (7-day average of new infections per day: 441) and 1,953 deaths (7-day average of deaths per day: 6)
► From McClatchy — Washington study: 900,000 in 'hazardous and economically precarious' jobs in pandemic — More than 900,000 workers in the state are in jobs that are "economically precarious" and have a high risk of COVID-19, according to a new study by the Washington State Labor Education and Research Center. It found that two-thirds of those workers are women, and that in 17 of the 55 jobs women make up more than 80 percent of the labor force, which is almost twice their representation in the labor force overall.
The Stand (TODAY) — 900,000-plus have hazardous, precarious jobs
The Stand (Sept. 4) — Grocery workers, UFCW call for reinstatement of hazard pay
► From Politico — Harvest of shame: Farmworkers face coronavirus disaster — Six months into the pandemic, according to a Politico analysis, farmworkers appear to be victims of the worst of the COVID-19 crisis. For several weeks, many of the places that grow the nation's fruits and vegetables have seen disproportionately high rates of coronavirus cases — a national trend that, as harvest season advances in many states, threatens already vulnerable farmworkers, their communities and the places they work. From Oregon to North Carolina, counties with the highest per capita rates of coronavirus are some of the top producers of crops like lettuce, sweet potatoes and apples.
---
LABOR DAY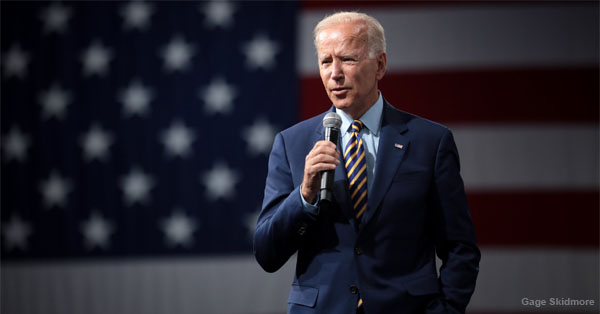 ► From the Pittsburgh Post-Gazette — Put power back in workers' hands (by Joe Biden and Richard Trumka) — There is no question that working people have the capacity to solve the crises we're facing today — but the only way we'll emerge from those crises with an economy that works for everyone is by summoning a new wave of worker power. We owe it not only to those who have put in a lifetime of work, but to the next generation of workers who have only known an America of rising inequality and shrinking opportunity. All of us deserve to enjoy America's promise in full — and our nation's leaders have a responsibility to deliver it.
► From the Detroit News — Unions can help America build back better after COVID-19 (by Kamala Harris and Elizabeth Shuler) — Our economy won't recover until the pandemic is under control — but stopping COVID-19 and returning to the status quo isn't good enough for American workers. We need to build back better. We need to create more jobs by investing in the industries that make our economy strong, including infrastructure, clean energy, manufacturing and care work — and embed racial justice into the core of our agenda, so our economy at last works for everyone. That will be the priority under a Biden-Harris administration.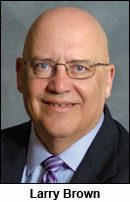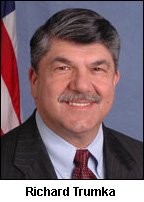 ► From the Seattle Times — Labor Day 2020: Demand action from Congress, and vote in November (by Richard Trumka and Larry Brown) — The Senate must approve the HEROES Act at once. After four months of dithering, many of the people once hailed as essential now face losing everything: their jobs, their homes and, unbelievably, their access to health care during a pandemic. Some will lose their lives. This Labor Day, let's remind ourselves that this pandemic remains a dire emergency and we can't afford to let down our guard and abandon the working people in harm's way. This crisis demands action from Congress, and it demands action from all voters.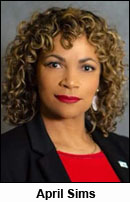 ► From the News Tribune — Blue-collar unions can be force for Black people's justice (by April Sims) — Labor Day feels a little different this year, as amid a global pandemic we witness the power of a historic mass movement for racial justice. We need to leverage the worker solidarity we celebrate now in the fight against racism in policing, and the fight for racial justice more broadly.
► From KNKX — On Labor Day, a conversation with a Boeing union leader — IAM 751 President Jon Holden: "The labor movement should always stand for equality. Should always fight against racism. You can't be a unionist if you're a racist. You can't be a unionist if you're a sexist. You can't really stand for people if you're willing to separate and weaken workers in that fashion and I think we have a role to play, we must always stand on that side of equality. And I feel strongly about that."
► From the Seattle Times — Labor Day 2020: A life-and-death fight for worker rights (by Kim England) — Labor rights and unions have been under attack for decades — the result is protests with signs like, "We risk our lives to save yours. #PPEnow." The labor movement is making the case: This is the moment for Congress and other political leaders to do better. Essential workers deserve not only our respect, but also the dignity of basic labor protections.
---
LOCAL

► From KUOW — Labor Day fire storm destroys homes, burns thousands of acres across the Northwest — Labor Day 2020 lived up to its name if you're a firefighter. It was a day that set up for numerous fires in central and eastern Washington that have burned tens of thousands of acres, and possibly many more. At least 80 fires started in Washington in what officials call a historic fire event. The Whitman County town of Malden, population about 200 people, was largely destroyed from a fast-moving fire.
► From the News Tribune — Union representing MultiCare Indigo clinic providers cites 'assembly-line' conditions — The union and MultiCare square off over lengthy shifts, over-demanding workloads and more.
► From the (Everett) Herald — Economic fallout from COVID-19 may delay Everett light rail
---
THIS WASHINGTON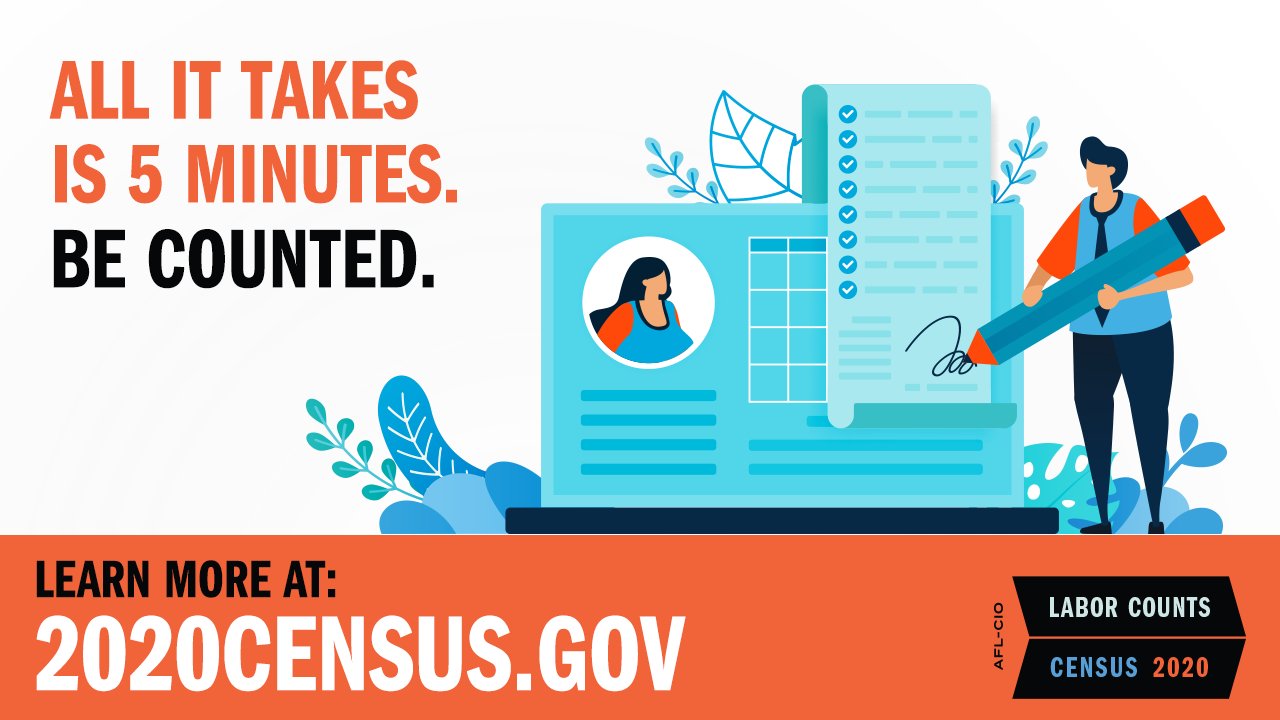 ► From the Seattle Times — 'Time is running out': Washington state mounts last-ditch census campaign as anxiety lingers — With one month left, and billions of dollars and congressional representation at stake, Washington cities, counties, tribes and community groups are launching an all-out effort to try to make sure every person in the state gets counted by the 2020 census, before counting is scheduled to stop at the end of September.
The Stand (May 5) — Be counted: Participate in the 2020 Census by mail, phone or online
► A related story from Vox — The Trump administration began scaling back the census count. A judge stopped it — for now. — The fight over the administration's efforts to shorten the census data collection period will continue under the temporary restraining order from US District Judge Lucy Koh of the Northern District of California. Koh's order requires the administration to stop scaling back counting efforts until at least September 17, when another court hearing will help determine when counting will end.
► From the Kitsap Sun– When lawmakers get to cutting budgets, what will happen to Washington State Ferries? — In response to a May directive from OFM to state agencies to begin looking for places in their budgets to cut, getting to 20% would mean a swath of WSF cuts to service and affect anywhere from 300 to 400 employees, according to budget documents.
► From the (Everett) Herald — You may qualify for an extra $1,500 in unemployment back pay — A federal program will give some of the state's unemployed a $300 weekly bump for the past five weeks.
---
THAT WASHINGTON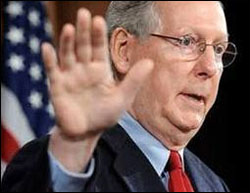 ► From Politico — Senate returns with a path to nowhere on coronavirus aid — The Senate returns from its August recess Tuesday with no signs of progress on a new coronavirus relief package — and only days to reach a deal before lawmakers head back home to campaign. Despite weeks of high-level talks between the White House and Democratic congressional leaders, a bipartisan compromise is increasingly unlikely before the election even as millions of Americans remain unemployed and the coronavirus' death toll continues to rise… Majority Leader Mitch McConnell (R-Ky.) and other top Senate Republicans have been scrambling to round up votes for a narrow economic stimulus package. But as of now, McConnell doesn't even have 51 votes for the Republican proposal, let alone the 60 needed to overcome a filibuster.
EDITOR'S NOTE — The House passed the HEROES Act four months ago to protect workers from COVID-19 and continue assistance for the unemployed, small businesses, the Postal Service, and state and local governments.​ But Mitch McConnell won't allow a vote on it. And he and his Senate Republican colleagues can't come up with an alternative. There is no plan.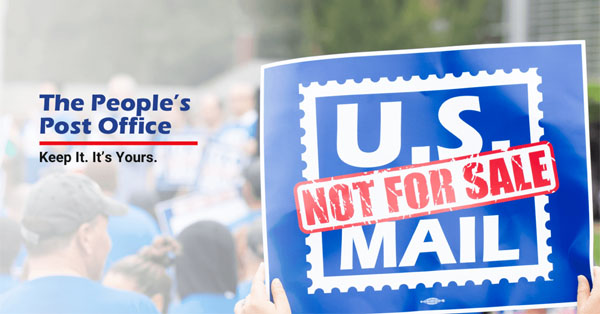 ► From the USA Today — I work for the U.S. Postal Service. Fund our public service, don't privatize it. (by Steve Brown) — The goal of the current administration seems to be to destroy public confidence in our Postal Service in order to privatize it. In 2018, the White House released its plans for postal privatization in a report titled "Delivering Government Solutions in the 21st Century." But privatization will mean slower, more expensive service while someone makes a profit… Our country needs a mailing system with stability, not uncertainty and worry. The way you can help the most right away is to contact your senators to insist they support stimulus funds for the Postal Service, with no conditions that would degrade service or harm workers. Then you can join the longer-term community effort to protect our Postal Service.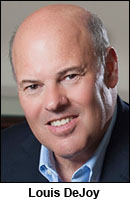 ► From the Washington Post — House panel will investigate Louis DeJoy following claims he pressured employees to make campaign donations — House Democrats are launching an investigation of Postmaster General Louis DeJoy and called for his immediate suspension following accusations that he reimbursed employees for campaign contributions they made to his preferred GOP politicians, an arrangement that would be unlawful.
► From the Washington Post — Trump, under fire for alleged comments about veterans, has a long history of disparaging military service (by Michael Kranish) — Trump, who avoided military service by citing a bone spur in his foot, has disparaged veterans who were wounded or captured or went missing in action and even compared his fear of sexually transmitted diseases to the experience of a soldier, saying in 1993, "if you're young, and in this era, and if you have any guilt about not having gone to Vietnam, we have our own Vietnam. It's called the dating game."
---
ELECTION



► From The Hill — Biden vows to be 'strongest labor president you've ever had' — "You can be sure you will be hearing that word 'union' plenty of times if I'm in the White House," Biden said Monday at an AFL-CIO virtual event. "If I have the honor of becoming your president, I'm going to be the strongest labor president you have ever had." Union workers, Biden said, "live by a code, an American code, it sounds corny but it's real. Honor, duty, country, something bigger than yourself."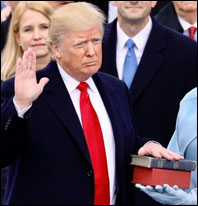 ► From the Washington Post — Four more years of Trump's contempt for competence would be devastating (editorial) — The Trump administration's contempt for good performance and for facts is devastating to the government. Talented professionals in all sectors, forced to play sycophants, instead are choosing to leave, while the next generation of talent is choosing not to apply… The degradation of data collection serves one obvious purpose: If we don't gather information, we cannot see the depth of Mr. Trump's failures. Another term could allow Mr. Trump to complete the demoralization, politicization and destruction of a workforce that was once the envy of the world: the American civil service, health service, Foreign Service and uniformed military. In everything from consumer safety to air quality to life expectancy, the results would be catastrophic. But there would be nobody left to measure them.
---
NATIONAL
► From the NY Times — Stiffing workers on wages grows worse with recession — Even in the best of times, workers in industries like construction, apparel, food and domestic work can have trouble collecting some or all of the compensation they are due — especially if they are people of color or women, or lack U.S. citizenship or union representation. But during a recession, the problem — known as wage theft — tends to increase significantly.
► From Workday Minnesota — As nonprofits face uncertain times, some employees look to unionize — Employees at Hope Community in Minneapolis announced their union victory in a video posted on social media, calling themselves "part of the increasing number of nonprofit workers joining organized labor because we believe that our power plus your power equals more power."
EDITOR'S NOTE — Want more power at work? Find out more information about how you can join together with co-workers and negotiate a fair return for your hard work. Or go ahead and contact a union organizer today!
---
The Stand posts links to Washington state and national news of interest every weekday morning by 10 a.m.
WASHINGTON IS A UNION STATE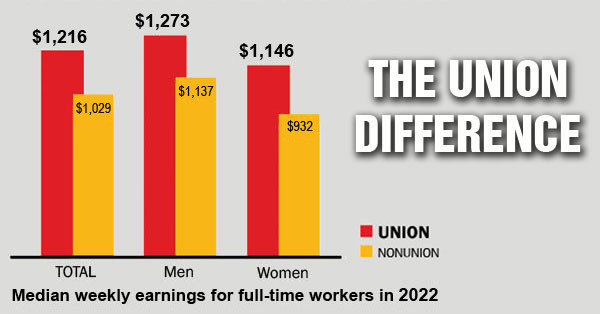 CHECK OUT THE UNION DIFFERENCE in Washington state: higher wages, affordable health and dental care, job and retirement security.
FIND OUT HOW TO JOIN TOGETHER with your co-workers to negotiate for better working conditions and respect on the job. Or go ahead and contact a union organizer today!