The West is on fire ● Restore hazard pay ● Mitch's message ● Ellen's abuses
Wednesday, September 9, 2020
---
WILDFIRES



EDITOR'S NOTE — Thank you to all the fire fighters and other first responders working day and night to keep the rest of us safe from these wildfires. Just another example of dedicated public employees working hard, and risking their own safety, to protect others.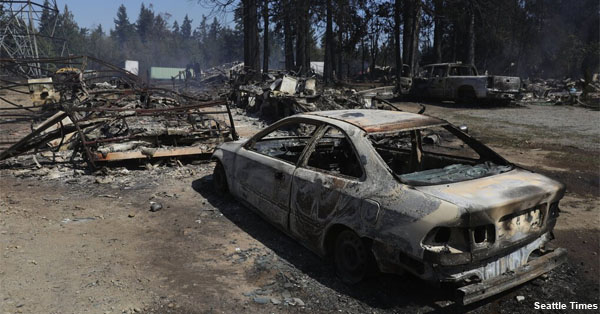 ► From the Seattle Times — Dozens of Washington wildfires burn east and west of the mountains — Fierce winds and dry, hot weather sparked dozens of wildfires throughout the state Monday and Tuesday, filling the Seattle area with smoke, forcing hundreds of families to flee their homes and knocking out power in thousands of others. One Washington town was nearly destroyed by a blaze south of Spokane.
► From the Spokesman-Review — Lincoln Co. fire burns 100,000 acres, still uncontrolled
► LIVE from the News Tribune — Fire forces evacuations in Bonney Lake
► From the (Everett) Herald — Officials say stay inside: Unhealthy air through Wednesday — A new batch of wildfire smoke is expected to arrive over Puget Sound.
► From The Olympian — Wildfires one sign of the 'new Washington' created by climate change, Inslee says — Inslee stressed that residents may need to reconsider how some things are done as climate change continues to make an impact on the state and the Pacific Northwest.
► From the Washington Post — Thousands evacuated as 'once in a generation' fires burn through Oregon — As wildfires stretching for thousands of acres ripped through southwestern Oregon late Tuesday, the state's governor declared an emergency and tens of thousands of residents faced mandatory evacuation orders to escape the Almeda Fire, the latest blaze to devastate the region in recent days. By early Wednesday, the fire was burning its way toward the central neighborhoods of Medford, Ore., a city of 82,000 people, where many have been forced to flee their homes.
► From the Washington Post — Much of the American West is on fire, illustrating the dangers of a climate of extremes — Although the traditional fire season has yet to begin, parts of a half-dozen states from coastal California to the Rocky Mountains are being charred by more than 70 wildfires fed by tinder-dry vegetation, record heat and blustery winds that kicked up Tuesday across the region. Smoke has cast a worrisome pall over vast areas of terrain, turning the sky an ominous red and threatening those with allergies and asthma.
---
COVID-19
► LIVE from the Seattle Times — Coronavirus daily news update, Sept. 9 — The latest count of COVID-19 cases in Washington totals 77,545 infections (7-day average of new infections per day: 441) and 1,953 deaths (7-day average of deaths per day: 6)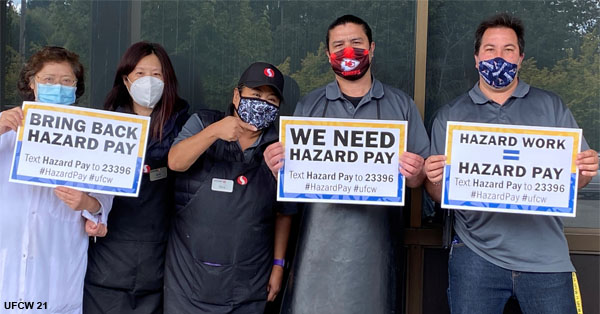 ► From the Auburn Reporter — Grocery store workers deserve respect and hazard pay (by UFCW 21 members Kyong Barry and Rico Thomas) — Despite the fact that our company's revenues are up more than 20% over last year, and the fact that our CEO got compensated $28.9 million last year, and the fact that profits are more than 10 times higher than last year – despite all this extra money, early this summer our company cut the $2/hour hazard pay we had been getting since March. While more customers have been spending more money at the grocery store, and we as workers are being asked to do more and bear the stress of a risky work environment, we are getting paid less. Where is the justice in that?
The Stand (Sept. 4) — Grocery workers, UFCW call for reinstatement of hazard pay
► From Reuters — U.S. COVID-19 deaths near 190,000; Iowa and South Dakota emerge as new hotspots — The surge in Iowa and South Dakota is being linked to colleges reopening in Iowa and an annual motorcycle rally last month in Sturgis, South Dakota.
► From the Washington Post — Sturgis rally could link event to 266,000 cases, study says
► From The Hill — Sturgis rally was 'superspreading event' that cost public health $12.2 billion: analysis — That dollar amount is based on an estimation that an average of $46,000 is spent on each patient who tests positive for COVID-19.
► From the Spokesman-Review — COVID-19 took a ride from Sturgis rally all over the country, including Spokane (by Shawn Vestal) — Taking place in a state with one of the laxest of responses to the coronavirus – no shut-down or mask orders – the rally produced exactly what epidemiologists prophesied: an outbreak of COVID-19. That outbreak didn't stay in Sturgis. It rode the hogs back home with those who attended the rally, driving up case counts in those communities that had a lot of people attending the rally – including here in Spokane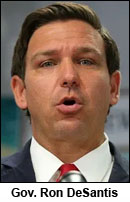 ► From the Washington Post — Coronavirus cases spike among school-age children in Florida, while state orders some counties to keep data hidden — A month into the forced reopening of Florida's schools order by Gov. Ron DeSantis (R), dozens of classrooms — along with some entire schools — have been temporarily shuttered because of coronavirus outbreaks, and infections among school-age children have jumped 34 percent. But parents in many parts of the state don't know if outbreaks of the virus are related to their own schools because the state ordered some counties to keep health data secret. Volunteers around the state have set up their own school-related coronavirus dashboards, and one school district is using Facebook after the county health department was told to stop releasing information about cases tied to local schools.
► From Michigan Live — University of Michigan's graduate student union to strike against in-person classes — Graduate student instructors and staff assistants went on strike Tuesday after a weekend vote of the Graduate Employees' Organization (AFT) authorized the "historic moment" over opposition to the university's fall reopening plans during the pandemic.
► From The Hill — Fauci: Lack of masks at Trump rallies frustrating
---
LOCAL
► From the Columbian — Vancouver Public Schools furloughs, reduces hours for hundreds of employees — The school board unanimously approved temporary layoffs for 447 employees and reduced hours for another 182. The cuts affect bus drivers, secretaries, clerks, food service workers, paraeducators and district security officers. Special education paraeducators will not be affected by the cuts.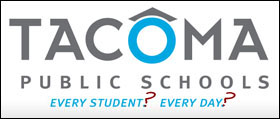 The Stand (TODAY) — Tacoma Paraeducators plan 'no confidence' vote amid stalled talks — After months of negotiations, the Tacoma Federation of Paraeducators (AFT) plan to vote "no confidence" in Tacoma Public Schools' Superintendent Carla Santorno on Friday if negotiations do not move forward. On June 1, layoffs, transfers and reduction in hours notices were received by more than 400 Tacoma Public School Paraeducators, affected 80 percent of union members, drastically reducing service to Tacoma students as classes begin today.
► From the Seattle Times — Optimism grows in ability to fix West Seattle Bridge for another 15-plus years of traffic — The city may be able to restore six lanes of traffic in 2022, compared to an immediate demolition and replacement that would disrupt travel until 2026 or longer, at greater cost.
► From Crosscut — Tim Eyman accused of hijacking Recall Durkan campaign — The conservative anti-tax activist who recently ran for governor and lost in the primary has been distributing fake petitions, which leaders of the recall campaign worry will hurt their ability to get valid signatures.
---
BOEING
► From the Seattle Times — Boeing admits a new quality issue on the 787, tallies more 737 MAX cancellations — Boeing on Tuesday disclosed a new manufacturing quality issue with the 787 Dreamliner, this time with assembly of the airplane's horizontal tail in Salt Lake City. The disclosure comes after last week's revelations of quality control problems at Boeing's South Carolina plant affecting the 787's aft fuselage. Boeing also released data Tuesday showing the tally of lost 737 MAX orders this year is now approaching 1,000 jets.
The Stand (April 21, 2016) — Jim McNerney's legacy at Boeing: $29 billion in unpaid 787 bills — McNerney's outsourcing-on-steroids strategy for developing the Dreamliner must have looked pretty good on the back of that Chicago country club napkin. But as it turned out, the parts didn't fit together and, lacking necessary engineering expertise, some suppliers went full Radio Shack with their components. Ultimately, the 787 delays weren't measured in months, but in years, and the billions in costs mounted.
► From the P.S. Business Journal — Air Force general visits Boeing to eyeball 'interim fix' for faulty KC-46 tanker system — A top Air Force general quietly visited Seattle on Friday to put the fire to Boeing's feet about a series of ongoing and unresolved problems with its troubled KC-46 aerial refueling tanker program.
---
THAT WASHINGTON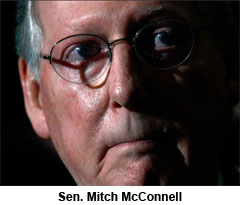 ► From The Hill — McConnell works to lock down GOP votes for coronavirus bill — Senate Majority Leader Mitch McConnell (R-Ky.) is working to wrangle his caucus behind a pared-down coronavirus relief bill, with top GOP senators predicting they'll be able to win over at least 51 Republican votes this week.
EDITOR'S NOTE — Keep in mind that it won't pass without 60 votes. McConnell is struggling to unify his party behind a scaled-back proposal — with zero dollars for the U.S. Postal Service or state and local governments, but tax credits for private schools — not to actually pass the legislation, but simply to generate a talking point on the campaign trail. Meanwhile, millions of Americans are losing their jobs and healthcare coverage amid a pandemic. Truly shameful.
► From Reuters — U.S. airline aid absent from Senate Republican proposal: sources — A U.S. Senate Republican coronavirus spending proposal set to be introduced on Tuesday will not include any new government assistance for U.S. airlines or airports, two congressional aides told Reuters.
The Stand (July 27) — Aviation unions urge extension of Payroll Support Program — PSP funding has kept hundreds of thousands of airline workers employed and covered under their healthcare plans during the pandemic. Without an extension of PSP funding, which expires Sept. 30, mass layoffs in the aviation industry are inevitable.
► From the NY Times — Democrats fear partisan slant at Postal Service as Trump allies dominate most of board — A powerful but little-known group of Republican donors installed by President Trump to oversee the United States Postal Service has helped raise more than $3 million to support him and hundreds of millions more for his party over the past decade, prompting concerns about partisan bias at the agency before the November election.
► From the Washington Post — Senators tell Trump administration to stop forcing payroll tax deferral on federal workers — Top Senators urged the Trump administration on Tuesday to halt its plans to implement a mandatory payroll tax deferral for millions of federal employees, arguing that these workers should not be treated as political "pawns."
► From Roll Call — Drug price spikes still unchecked, five years after controversy — The list price of Daraprim, bumped up by more than 5,000 percent in September 2015, still appears to be $750 per pill.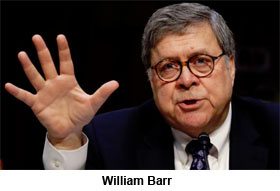 ► From the Washington Post — Justice Dept. intervenes on behalf of Trump in defamation case brought by woman who accused him of rape — The Justice Department on Tuesday intervened in the defamation lawsuit brought by a woman who says Trump raped her years ago, moving the matter to federal court and signaling it wants to make the U.S. government — rather than Trump himself — the defendant in the case… The maneuver removes the case — at least for now — from state court in New York, where a judge last month had rejected Trump's bid for a delay and put Carroll's team back on course to seek a DNA sample and an under-oath interview from the president.
EDITOR'S NOTE — It's official. The Justice Department, which is supposed "to ensure fair and impartial administration of justice for all Americans," is now just another law firm personally representing Donald Trump.
---
ELECTION
► From the Washington Post — Biden, in Michigan, to push tax proposals to benefit American workers — Joe Biden will travel to Michigan on Wednesday where he plans to unveil new tax proposals aimed at protecting American workers from the effects of globalization and cast Trump as a disappointment to the working class. Biden's proposals include a 10 percent surtax penalizing American companies moving manufacturing and service jobs overseas and then selling their products back in the United States. He will also promote a 10 percent tax credit to spur businesses to invest in domestic job creation and boosting the U.S. economy.
► From Roll Call — Citizenship delays may keep many immigrants from fall vote — Pandemic postpones naturalization interviews and ceremonies, adding to a backlog already worsened by budget woe.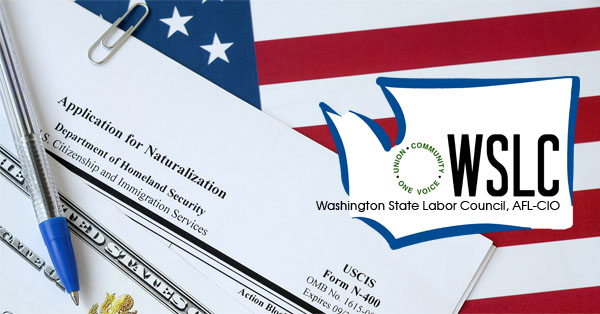 The Stand (Aug. 6) — WSLC is now offering naturalization legal aid
---
NATIONAL
► From the Wichita Eagle — Workers turn to unions for support, but organizing looks different in a pandemic — COVID-19 safety concerns have led more Wichita workers to turn to outside support such as unions to seek answers and air complaints, multiple local labor leaders say. At the same time, the pandemic has hindered unions' ability to organize workers through in-person connection, and some unions face financial difficulties from lack of dues caused by workers being furloughed or laid off.
EDITOR'S NOTE — Concerned about safety at your workplace? Find out more information about how you can join together with co-workers and negotiate a fair return for your hard work. Or go ahead and contact a union organizer today!
---
TODAY'S MUST-READ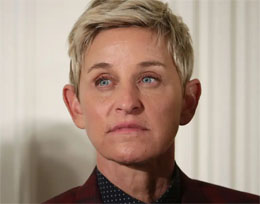 ► From Jacobin — The labor abuses of Ellen DeGeneres (by Eileen Jones) — Her reputation as the kindest celebrity in America has finally been shattered. But it's not just her "mean streak" that's the problem — it's that she's an exploitative boss, who cheated her employees at the height of the pandemic… DeGeneres resumed doing her show from home with a cut-rate nonunion crew, while her own union crew of many years waited at home in a state of high anxiety, calling producers and getting stonewalled, wondering when they'd ever get back to work, where their next paycheck was coming from, and whether they should apply for unemployment. Months later, explosive charges emerged of racism and sexual harassment behind the scenes at the show. But what's remarkable about the subsequent blow-by-blow accounts is the way the initial labor dispute tended to disappear. Many accounts had no mention of it… Labor abuses are equally serious — rooking people out of their pay, removing any job security from their lives, undercutting decent union jobs with what amounts to scab hiring — and it's sinister to see them routinely downplayed or ignored. And emphasizing the woes of poor Ellen DeGeneres as she tries to repair her image means in effect identifying with an abusive and irresponsible employer, rather than holding her to account.
---
The Stand posts links to Washington state and national news of interest every weekday morning by 10 a.m.
Short URL: https://www.thestand.org/?p=91522
Posted by
David Groves
on Sep 9 2020. Filed under
DAILY LINKS
. You can follow any responses to this entry through the
RSS 2.0
. Both comments and pings are currently closed.