Unions save lives ● Be visible, be counted ● Our shameless Senate
Monday, September 21, 2020
---
COVID-19
► LIVE from the Seattle Times — Coronavirus daily news update, Sept. 21 — The latest count of COVID-19 cases in Washington totals 82,548 infections (7-day average of new infections per day: 409) and 2,037 deaths (7-day average of deaths per day: 6)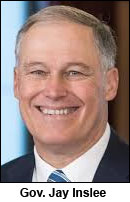 ► From the Seattle Times — Coronavirus in Washington: Positivity rates, cases, deaths all trending downward — No single behavior change likely accounts for the reduction in transmission. Instead, the health department attributes the improvement to a combination of factors such as wearing face coverings, limiting social gatherings and keeping physical distance in public. Gov. Jay Inslee required people to wear face coverings in public starting on June 26, as cases trended higher.
► LIVE from the NY Times — Deaths near 1 million globally and 200,000 in the U.S. — The pandemic, which sent cases spiking skyward in many countries and then trending downward after lockdowns, has reached a precarious point. Will countries like the United States see the virus continue to slow? Or is a new surge on the way?
► From the Times Union — Study: NY's unionized nursing homes had fewer COVID-19 cases, deaths — The study, which was published in the peer-reviewed Health Affairs journal, reveals that among 355 nursing homes in the state for which COVID-19 data were available, the presence of a health care worker union was associated with a 30 percent lower mortality rate and 42 percent lower infection rate than homes without a union… One possible explanation for the lower death and infection rates could stem from unions' successful advocacy for personal protective equipment and infection control policies during the pandemic, the study concludes.
► From the News Tribune — Lab coats and fighting fires while social distancing are now norm for these firefighters — If you haven't seen a firefighter in action lately, you might not recognize them. The long-maintained tradition of firefighters working and living together has undergone major changes in the COVID-19 era. Capt. Shawn Prather and firefighter/EMT Jasper Stenstrom of Graham Fire & Rescue recently gave The News Tribune a modified tour of fire station 95 on 78th Avenue in the Frederickson area.
---
THIS WASHINGTON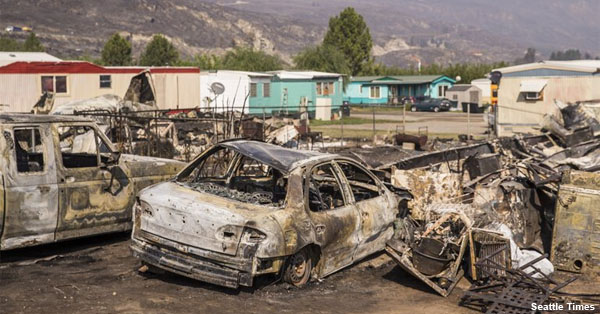 ► From the Seattle Times — 'We lost everything': Latino labor and civil-rights groups urge Washington officials to send aid in aftermath of wildfires — Latino farm workers and civil- and labor-rights groups are calling on Washington officials to immediately send food aid and provide housing for families who've lost their homes to the state's wildfires. It's unclear how many families in Douglas County have been affected, the organizations said, partly because the state hasn't yet assessed the extent of destruction to farm labor cabins — where pickers and other farm workers live… "We're the ones on the front line and bearing the brunt of climate (change) and all the injustices that happen to farmworkers," said Edgar Franks, political director for Familias Unidas por la Justicia, an independent farmworker union in Burlington, Skagit County. "We've been trying to ring the alarm for many years."
► From the Tri-City Herald — CBC enrollment drops by hundreds. Other colleges are hurting more. — Columbia Basin College saw a 4 percent drop in its 7,000-plus student enrollment from the end of winter quarter to when classes started online in the spring. College leaders said it could have been worse. Community colleges across the state lost more than 1 out of every 10 of their students after COVID-19 forced closures statewide.
► From the Seattle Times — Pandemic scrambles the local job market: Despite deep unemployment, some employers still can't hire fast enough — Overall, unemployment in Washington state remains painfully high, and in some sectors, including hotels, restaurants, travel, and arts and entertainment, layoffs and closures have been so severe it may take years for employment to fully recover. And yet, even as some job sectors remain in free fall, others — including tech sector, grocery stores, pharmacies, delivery and warehouse companies — are not only already bouncing back, but, in some cases, can't hire enough people.
► From the (Everett) Herald — Should state cover school bus costs if there are no riders? — School board directors and superintendents worry that because campuses are closed and have no students to transport, they will receive smaller allotments of state dollars in future months when, they hope, schools will be returning to a semblance of pre-outbreak normalcy. As a result, most districts in Snohomish County furloughed drivers to cut costs and stretch the money they got. Drivers are able to keep their health benefits, collect unemployment and be available if campuses reopen.
► From the Seattle Times — My autistic son's educational needs are not being met (by Rachel Nemhauser) — Our school district and our state have to do better. Nate and his peers need more, and the law requires that their individual learning needs be met. Please follow the laws laid out in the Individuals with Disabilities in Education Act, and provide our children with the Free and Appropriate Public Education to which they're entitled. Do it because they need it and because it's the right thing to do.
► From KUOW — Small slip of paper stands between Pacific Islanders in Washington and unemployment benefits — If you're from certain Pacific Island nations – the Marshall Islands, Micronesia, and Palau, which have a special agreement with the United States allowing their citizens to live, work, and study in the U.S. without a visa — you don't need the slip of paper to apply for a job — but you do if you lose the job and apply for unemployment benefits.
---
RACIAL JUSTICE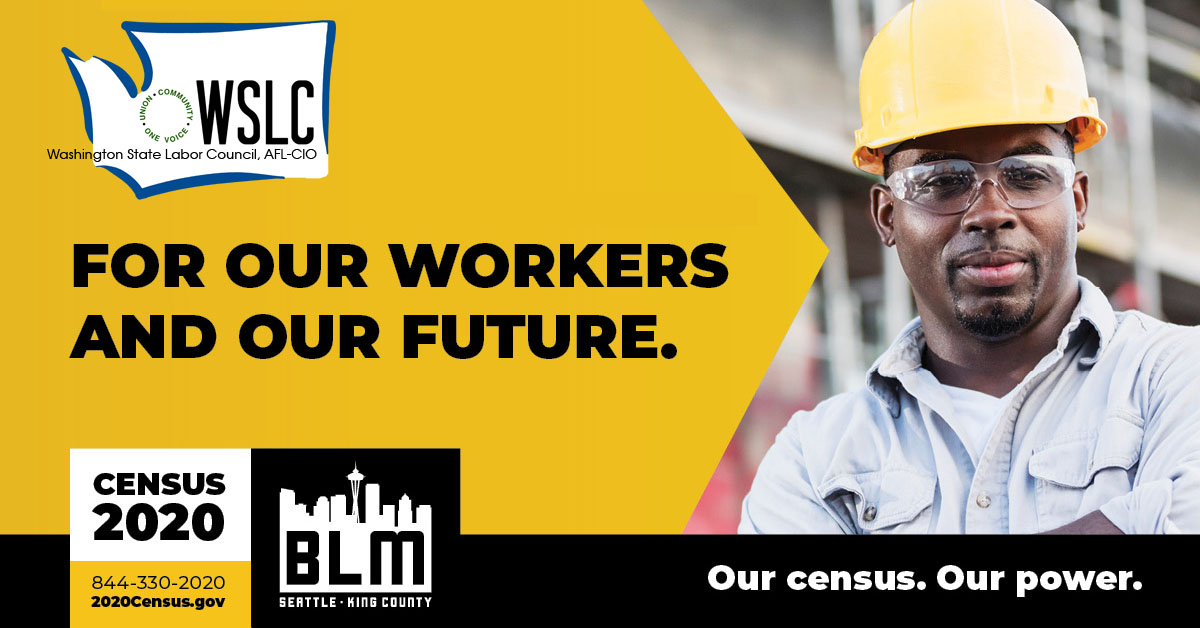 ► From the Seattle Times — How the 2020 census fights racial and economic 'invisibility' (by Naomi Ishisaka) — "This is a fight against invisibility," said Elsa Batres-Boni, the census strategic adviser for the city of Seattle. The people who are being left out are "renters, students, people of color, immigrants and folks who are essential workers, people who are worrying about putting something [on their] table and not the census." In a year when everything that could go wrong has, we can't let accurate representation and equitable resource distribution become another casualty. Be counted. It's a small but powerful act of resistance against racism and inequity, in a country that still has a long way to go.
The Stand (Sept. 16) — Our census is our power. It's not too late to BE COUNTED! — Be counted in the 2020 Census by calling 1-844-330-2020 toll free (click here for other phone numbers with your preferred language), OR get counted online at 2020census.gov. Already participated? Please forward the message above to your friends, family, co-workers and everyone else you know in Washington state.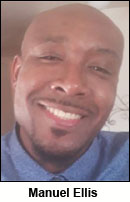 ► From the Seattle Times — Investigation into Manuel Ellis' killing by Tacoma police flawed from the start — A Seattle Times review of videos and hundreds of pages of emails, police reports and text messages found flaws, irregularities and previously undisclosed conflicts of interest in the investigation, adding to the confusion about what actually happened that night. The Pierce County Sheriff's Department investigated the case for three months before disclosing a disqualifying conflict — one of its deputies may have helped restrain Ellis — and the Washington State Patrol took over. Before then, Sheriff's Department spokesperson Ed Troyer, who is campaigning to be sheriff, said none of the officers had choked Ellis. But Samuel Cowden's video shows otherwise.
► From the Yakima H-R — Review of Sheriff's Office use of force logs shows Native Americans involved at a higher level — Although Native Americans make up an estimated 6% of Yakima County's population, they were involved in almost 16% of logged use-of-force incidents by sheriff's deputies in 2019.
► From PubliCola — For real police accountability, here are two state laws we must change (by Anne Levinson) — First, the state must clearly exempt police misconduct and disciplinary systems from Washington collective bargaining law. Second, the state must completely overhaul the law enforcement decertification law.
---
ELECTION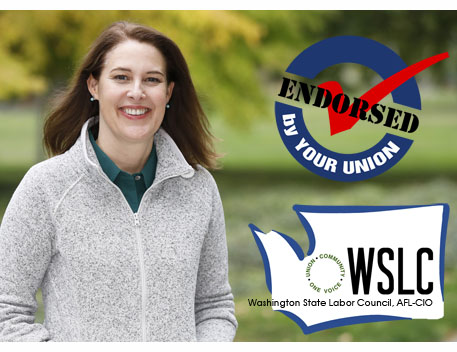 ► From the Columbian — Carolyn Long best choice for 3rd Congressional District (editorial endorsement) — Our recommendation hinges on Craolyn Long's demonstrated ability to meet with and listen to constituents throughout the district; her understanding of economic policy; and her understanding of Congress' role in holding the executive branch accountable. Meanwhile, Rep. Jaime Herrera Beutler revealed to the editorial board that she plans to vote for Trump in his bid for reelection.
The Stand (July 30, 2019) — WSLC endorses Carolyn Long for Congress in 3rd District — Washington State Labor Council, AFL-CIO delegates representing unions from across the state voted to make an early endorsement of Carolyn Long, the Democratic candidate for Congress in Southwest Washington's 3rd District, at the WSLC's 2019 Convention. It was the first and only endorsement action taken by the WSLC for the 2020 election, and the vote was unanimous.
---
LOCAL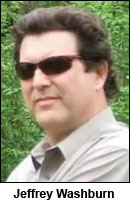 ► From the (Longview) Daily News — Washburn remembered as 'huge champion of the labor movement' — Jeff P. Washburn, a Cowlitz County labor leader who championed local workers during early discussions with EGT and Millennium Bulk Terminals, died on Sept. 8 after a battle with cancer. He was 63. Cowlitz County union officials say Washburn dedicated his life to the local labor movement and working class citizens. He always looked for opportunities to promote union workers and help fellow workers, said Mike Bridges, president of the Kelso-Longview Building Trades Council.
► From the Seattle Times — Seattle must prioritize bridge maintenance and basic infrastructure (editorial) — Despite revenue declines, Seattle must substantially increase bridge maintenance funding when it drafts a new budget this fall. It also needs to be saving up for replacement of decrepit bridges identified in the City Auditor's report. The audit says it well: "Keeping up with maintenance on bridges is important for controlling costs, connecting communities, and protecting life."
---
SUPREME COURT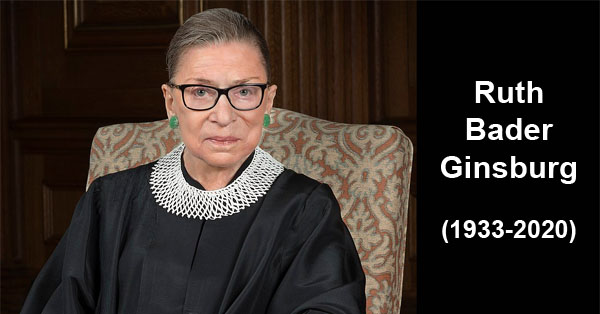 ► From the NY Times — Ruth Bader Ginsburg's legacy (editorial) — Justice Ruth Bader Ginsburg, who died Friday at the age of 87, will forever have two legacies. The one Americans could be focusing on right now is the one of legal trailblazer: Justice Ginsburg, the second woman ever to be appointed to the Supreme Court, paved the way for women's equality before the law, and for women's rights to be taken seriously by the courts and by society… The other legacy of Justice Ginsburg's that the country is now urgently forced to confront is the cold political reality that she died in the final weeks of a presidential campaign, at a moment when Trump and Mitch McConnell, the Senate majority leader, appear to be dead-set on replacing her with someone who would obliterate much of the progress she helped the country make. The court now faces a serious crisis of legitimacy. Senate Republicans, who represent a minority of the nation, and a president elected by a minority of the nation, are now in a position to solidify their control of the third branch of government. The Supreme Court, with another Trump appointee, could stand as a conservative firewall against the expressed will of a majority of Americans on a range of crucial issues.
The Stand (Sept. 20) — America loses one of its greatest jurists — AFL-CIO vows to honor Ginsburg's memory by continuing her fight for democracy.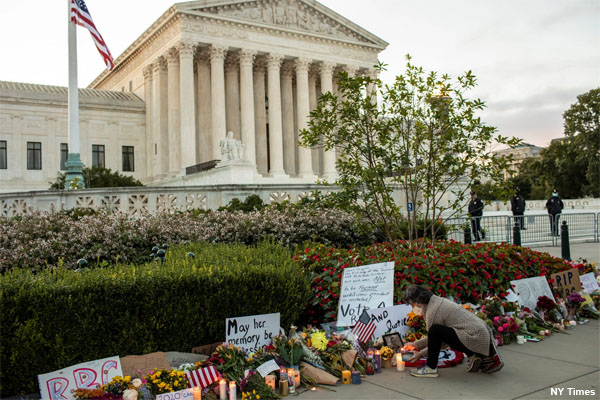 ► From the NY Times — Ginsburg expected to lie in repose at the Supreme Court — Plans for a commemoration and services have yet to be made final, but large crowds are expected to pay their respects for a justice who became a feminist icon and liberal hero.
► From The Hill — Trump expects to announce nominee Friday or Saturday
► From The Hill — GOP brushes back charges of hypocrisy in Supreme Court fight — Democrats have howled that it would be the height of hypocrisy for Republicans to confirm a Trump nominee weeks before an election after they refused to hold even a hearing for Merrick Garland, President Obama's nominee, after conservative Justice Antonin Scalia died on Feb. 13, 2016.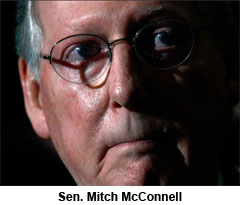 ► From The Hill — McConnell locks down key GOP votes in Supreme Court fight — A number of GOP senators, including both retiring members and vulnerable incumbents, are backing McConnell's promise to hold a vote on whomever President Trump nominates, underscoring Republicans' desire to fill the seat even as they face charges of hypocrisy from Democrats and pushback from some of their own colleagues.
► From TPM — Walkback for the ages: Graham ditches McConnell rule he promised to apply — "I want you to use my words against me," Senate Judiciary Committee Chair Lindsey Graham (R-SC) said four years ago. "If there's a Republican president in 2016 and a vacancy occurs in the last year of the first term, you can say Lindsey Graham said let's let the next president, whoever it might be, make that nomination." He has since reissued that promise several times.
► From The Guardian — Trump doubts Ginsburg's dying wish, claiming Democrats wrote it — Ginsburg's family reported that she had dictated a statement to her granddaughter. "My most fervent wish is that I will not be replaced until a new president is installed," it said. Trump has attempted to cast doubt on the statement, baselessly claiming it was written by Adam Schiff, Nancy Pelosi or Chuck Schumer, prominent Democrats in Congress.
► From Vox — Biden calls for Trump's Supreme Court nominee to be withdrawn if he wins the election — Biden pleaded to Republican senators to follow their "conscience" and break from party leadership.
► From the Washington Post — Biden warns that a quick replacement of Ginsburg would "plunge us deeper into the abyss" — Biden made an unusually personal appeal to Senate Republicans to "cool the flames" and sidestepped calls from many in his own party for dramatic retaliatory measures such as expanding the size of the Supreme Court if Trump presses ahead.
► From Roll Call — Democrats focus on Supreme Court messaging, not on stalling the Senate — Senate Republicans plan to move ahead with a Supreme Court nomination after Americans have already started voting, but Democrats appear content to respond with a messaging exercise.
► From The Hill — Most Americans think winner of election should pick next Supreme Court justice: poll — 62% said the vacancy should be filled by whichever candidate wins the upcoming election, 23% of Americans said they disagreed, and the rest said they were not sure.
---
THAT WASHINGTON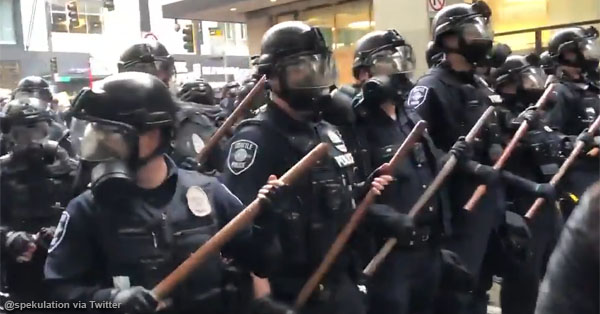 ► BREAKING from the USA Today — DOJ names New York City, Portland, Seattle 'anarchist jurisdictions' that could lose federal funding — The Justice Department on Monday singled out Portland, New York City and Seattle as "anarchist jurisdictions" – cities that the Trump administration said have allowed violence to persist during months of civil demonstrations over racial injustice and police brutality and could then lose federal funding. The designation of the three cities – all led by Democrats – was in response to Trump's Sept. 2 executive order, which threatened to withhold federal funding from cities where the administration said state and local officials have cut police department funding, refused offers for help from the federal government and failed to rein in violence. The Office of Management and Budget will send guidance on restricting the cities' eligibility for federal dollars.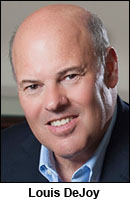 ► From The Guardian — Revealed: evidence shows huge mail slowdowns after Trump ally took over — The United States Postal Service saw a severe decline in the rate of on-time delivery of first-class mail after Louis DeJoy took over as postmaster general, according to new data obtained by the Guardian that provides some of the most detailed insight yet into widespread mail delays this summer. Shortly after taking the helm, DeJoy — a major Republican donor with no prior USPS experience — implemented operational changes he said were intended to make the financially beleaguered agency more efficient. Those changes, which included an effort to get postal trucks to run on time, led to severe delays and widespread public outcry this summer.
---
NATIONAL
► From Reuters — Last in, first out: Female pilots bear brunt of airline job cuts — Under layoff agreements between airlines and unions, junior pilots lose their jobs before senior ones, regardless of gender, race or age. These "Last In, First Out" labour deals at many Western airlines mean the most recent hires are the first to go. And those new hires include a higher percentage of women than in the past, the International Society of Women Airline Pilots said.
---
The Stand posts links to Washington state and national news of interest every weekday morning by 10 a.m.
Short URL: https://www.thestand.org/?p=91866
Posted by
David Groves
on Sep 21 2020. Filed under
DAILY LINKS
. You can follow any responses to this entry through the
RSS 2.0
. Both comments and pings are currently closed.