787 SC-bound? ● Racism rife at KCC ● Hotel workers' hardship
Tuesday, September 22, 2020
---
COVID-19
► LIVE from the Seattle Times — Coronavirus daily news update, Sept. 22 — The latest count of COVID-19 cases in Washington totals 82,848 infections (7-day average of new infections per day: 408) and 2,055 deaths (7-day average of deaths per day: 8)
► From the Spokesman-Review — With Labor Day spike, COVID-19 activity in Spokane County is on the rise again — Infections and hospitalizations had dropped significantly at the start of September, but both appear to be increasing now.
► From the 9Longview) Daily News — COVID cases up; health officials recommend continued remote learning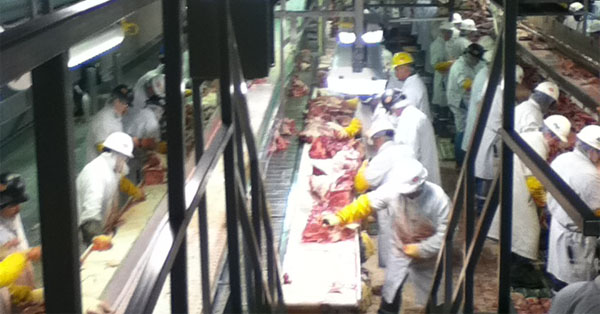 ► From Yahoo Finance — U.S. is falling further behind rivals in meat-worker safety — The U.S. government is falling behind global rivals when it comes to protecting meatpacking workers from COVID-19 infections, even though the nation's plants were among the first to confront rampant cases across factories.
The Stand (April 23) — The Union Difference: A tale of two plants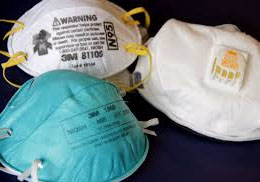 ► From the Washington Post — The N95 shortage America can't seem to fix — More than six months into the pandemic, a shortage of N95 masks persists, leaving health-care workers exposed, patients at risk and public health experts flummoxed over a seemingly simple question: Why is the world's richest country still struggling to meet the demand for an item that once cost around $1 a piece?
► From the Washington Post — Pentagon used taxpayer money meant for masks and swabs to make jet engine parts and body armor
► From the Philadelphia Inquirer — 'I'm not TSA. I'm a bartender': Workers say they're defenseless when customers don't wear masks — As shutdown orders lift and businesses slowly reopen, low-wage service workers are once again at high risk of exposure to COVID-19 — and they have to deal with a whole range of customers, including those who believe it's their constitutional right not to wear a mask. The U.S. Centers for Disease Control and Prevention says wearing one properly limits the spread of the virus.
---
BOEING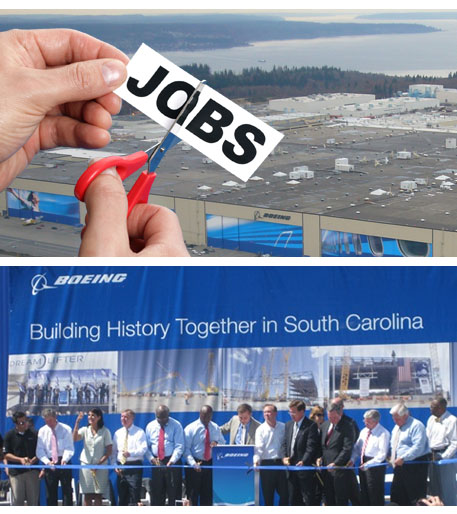 ► From Reuters — Boeing gearing up for 787 move to South Carolina: sources — Barring a last-minute U-turn, Boeing is "all but certain" to move the rest of 787 production away from its traditional base in Everett, Wash., to South Carolina, two people briefed on its thinking said. It could be announced by late October when Boeing reports earnings, they said. Pressure for a decision is imminent as suppliers need to know what parts to make for jets in 2022. The decision is "weeks not months" away, one of them said. However, several sources cautioned the decision was still subject to final approval and may require additional analysis.
The Stand (Aug. 24) — Déjà vu: Boeing seeks concessions from Machinists indirectly — IAM 751's Jon Holden urges members to "stand together" as the company floats the idea of mid-contract concessions via politicians and the media. Said Holden:
"We feel strongly that our membership and our community have already earned these (787) jobs. We lobbied for tax incentives in support of landing the 787 final assembly for Washington in 2003.  Our members worked through the problems associated with Boeing's far-flung supply chain in order to support the 787's entry into service in 2011. For generations, our community has supported investments in infrastructure and training programs designed to provide the workforce of the future, and we continue to meet every production goal placed before us. After all this effort, investment, and support, it is wrong for Boeing to place these jobs in jeopardy once again, attempting to leverage even more from those who have already sacrificed so much."
► From the Seattle Times — Union for FAA's safety engineers urges more changes to Boeing 737 MAX before it can fly again — A union whose members  work on certifying new aircraft called Monday for substantial upgrades to the flight crew alerting systems and other changes on Boeing's 737 MAX before the plane is allowed to return to the air. The union's comments came on the final day for public comment on the FAA's proposed design changes, with more than 200 responses posted by late afternoon.
---
LOCAL

► From the Tri-City Herald — Federal audit finds Hanford workers put at risk by inadequate respirator maintenance — Two Hanford nuclear reservation contractors are not consistently following requirements to maintain respiratory equipment to protect hundreds of workers from inhaling radioactive and other hazardous chemicals, according to a federal report.
---
RACIAL JUSTICE
► From KUOW — Feces in a locker and other harassment: Racism is rife in King County Corrections, employees say — In a statement, the agency maintains that it investigates all allegations of wrongdoing and that it does not discriminate against employees based on race or other protected classes.  But in addition to Anthony Eigner, five other Black corrections officers, three former and two currently working within the department, told KUOW that what Eigner documented was a mere glimpse into a larger problem of institutional racism.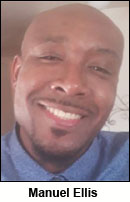 ► From the Seattle Times — How Manuel Ellis slipped through the cracks of the mental health system — On the night Manuel Ellis died, he and Tacoma police were left alone on the pavement without the calming presence of mental health professionals, even though Pierce County and Tacoma tout their crisis intervention resources. It was a situation officers had seen before — with Ellis, who struggled with addiction and mental illness, and many others. And as they often do with people in crisis, officers responded with force.
► From the Tri-City Herald — WSU Tri-Cities plans community virtual sessions on race and equity — Washington State University Tri-Cities will offering a "Community Classroom" series on issues of race, equity and engaged citizenship starting Sept. 30.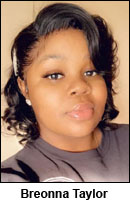 ► From the AP — Louisville restricts access before decision in Breonna Taylor case — Police in Louisville, Kentucky, were restricting access to downtown in preparation for the state attorney general's announcement about whether he will charge officers in Breonna Taylor's shooting death… Taylor, a Black emergency medical worker, was shot eight times March 13 by officers who entered her home using a no-knock warrant during a narcotics investigation. The warrant used was connected to a suspect who did not live there, and no drugs were found inside.
► From HuffPost — 6 officers in Breonna Taylor raid under investigation for violating department policies — The investigation, which could lead to disciplinary measures ranging from reprimands to firings, is separate from an ongoing probe into whether any officers should face criminal charges for her death.
---
THIS WASHINGTON

► From WHYY — Economic recovery will be long and slow in Washington, state commerce officials say — The state's economic decline brought on by the pandemic could be with us long after COVID-19 ceases to be a public health emergency, says Lisa Brown, director of the Washington Department of Commerce. If previous recessions both here and around the world are any indication, Brown says, it will be three or four years before the economy in Washington reaches its pre-COVID level.
► From the Seattle Times — State launches data dashboard to track COVID-19's impact on Washington economy — The state has unveiled a new interactive data tool to examine the depth of COVID-19's impact on our struggling economy, which has pushed Washingtonians to file unemployment claims at historically high levels for months, the state Department of Commerce announced Monday.
► From KNKX — 'We're ready.' WA election officials seek to reassure voters
---
ELECTION



► From Politico — Some rank-and-file union members snub Biden for Trump — Among members of North America's Building Trades Unions, there is a dead heat in six swing states, with Biden receiving 48 percent of the vote and Trump 47 percent, according to an internal poll.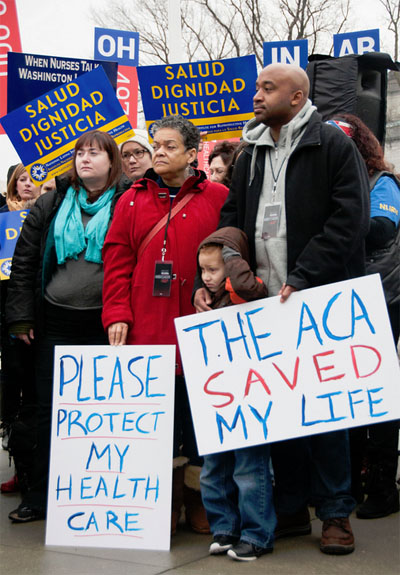 ► From the NY Times — Voting GOP means voting against health care (by Paul Krugman) — If you or someone you care about are among the more than 50 million Americans suffering from pre-existing medical conditions, you should be aware that the stakes in this year's election go beyond abstract things like, say, the survival of American democracy. They're also personal. If Donald Trump is re-elected, you will lose the protection you've had since the Affordable Care Act went into effect almost seven years ago. The death of Ruth Bader Ginsburg has made this even more obvious.
---
THAT WASHINGTON
► From the Washington Post — Democrats largely powerless to stop GOP from confirming Trump's court choice — Senate Democrats and their liberal allies confronted the grim reality Monday that they have no path to blocking Trump's pending Supreme Court nomination other than a political pressure campaign that peels away a minimum of four GOP votes.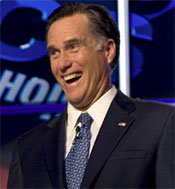 ► From The Hill — Romney backs pre-election Supreme Court vote, paving way for McConnell, Trump — The decision by Sen. Mitt Romney (R-Utah) is a blow to Senate Democrats and a boon to Senate Majority Leader Mitch McConnell (R-Ky.), with both sides watching him closely as a potential swing vote on bringing up whomever Trump nominates to fill Justice Ruth Bader Ginsburg's seat just weeks before a presidential election.
► From The Hill — Trump says he'll make Supreme Court pick on Saturday
► From The Hill — Southwest Airlines, unions call for six-month extension of government aid — Southwest Airlines and industry unions urged the Trump administration and congressional leadership on Monday to extend the relief the airline industry received in March by six months to avoid massive layoffs.
The Stand (July 27) — Aviation unions urge extension of Payroll Support Program
► From the Washington Post — DeVos appears to be under investigation for violating Hatch Act — A watchdog group has filed a complaint alleging that Education Secretary Betsy DeVos violated the Hatch Act when she criticized Democrat Joe Biden on TV, and the Office of Special Counsel appears to be investigating the matter.
► From the Washington Post — White House recommends Ryan Maue, meteorologist and critic of dire climate predictions, for NOAA chief scientist
---
NATIONAL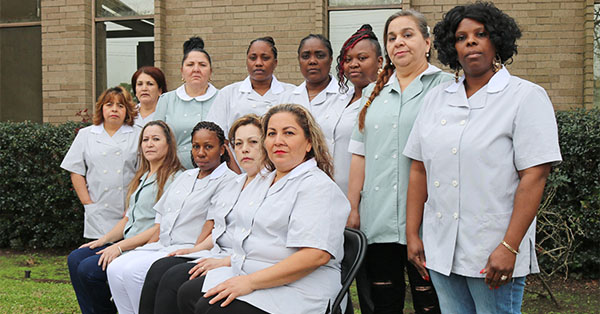 ► From PBS — COVID-19 tanked the hotel business. Workers of color are feeling the biggest squeeze — COVID-19's economic aftershocks have hit the hospitality industry especially hard. Experts say it may not return to pre-pandemic strength until as late as 2023. That disruption presents both an immediate financial hardship, and a long-term, existential one as veteran employees face the prospect of losing financial stability and status accrued over decades of work.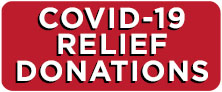 The Stand (March 30) — Donate to UNITE HERE's local hospitality worker relief fund — To support workers in need, we are raising resources for a hardship fund. Please click here to donate today to support local UNITE HERE Local 8 members who have been laid off and had their hours reduced.
---
The Stand posts links to Washington state and national news of interest every weekday morning by 10 a.m.
Short URL: https://www.thestand.org/?p=91896
Posted by
David Groves
on Sep 22 2020. Filed under
DAILY LINKS
. You can follow any responses to this entry through the
RSS 2.0
. Both comments and pings are currently closed.