It's official: WA losing 787 ● Deaths at Twin City Foods ● $13.69 per hour ● Airlines' furloughs begin
Thursday, October 1, 2020
---
BOEING
► BREAKING from the Seattle Times — Boeing makes it official: Washington state will lose 787 production next year — Boeing told employees Thursday morning it will consolidate 787 Dreamliner production in South Carolina, abandoning the original final assembly line in Everett. The formal announcement that Washington state loses the airplane it worked so hard to secure 17 years ago was no surprise, after the news broke Tuesday.
► Earlier from the Seattle Times — Boeing leaders meet Thursday to decide fate of Everett's 787 line — Boeing's top leadership will meet virtually Thursday morning, with executives logging in remotely from Chicago, Washington, D.C., and Seattle to formally make a decision on consolidating 787 Dreamliner production in a single location, according to several people with knowledge of the plans. Boeing's choice of North Charleston, S.C., is all but sealed, the Wall Street Journal reported, citing unnamed sources, though the company declined to confirm that prior to the meeting. IAM District 751 President Jon Holden said his union until recently had about 1,100 people working locally on the 787 program, though by now that number is likely significantly lower after a round of layoffs this summer.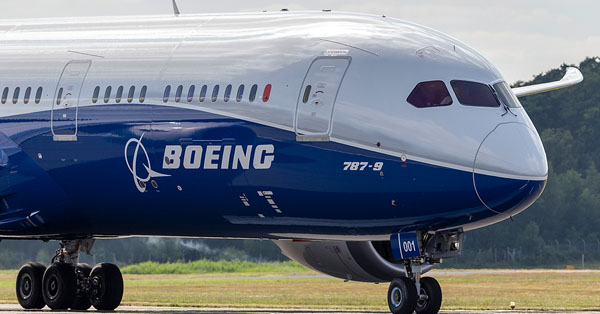 The Stand (Sept. 30) — WSLC: Boeing's best chance for success is here in Washington — WSLC President Larry Brown: "It would be a mistake to accelerate (Boeing's) loss of expertise by shifting production away from Washington. To emerge from this downturn, Boeing needs to invest in its future and in the development of new airplane programs to rebuild its market share. Industry analysts agree that Washington is the best place for that to happen — now and in the future."
► From the PSBJ — Inslee vows 'hard look' at Boeing tax deals; state leaders slam reported 787 move
► From the (Everett) Herald — Boeing's decision derided as disappointing, misguided
► From the PSBJ — French aerospace giant Safran to close Bellingham factory, cut 250 jobs — The company blamed the closure on a plunge in business triggered by the pandemic, which has caused its aircraft manufacturer clients to slash production at sites in the Puget Sound region and around the world.
► From the Seattle Times — FAA chief Dickson likes what he found piloting a 737 MAX test flight
---
COVID-19
► LIVE from the Seattle Times — Coronavirus daily news update, Oct. 1 — The latest count of COVID-19 cases in Washington totals 87,522 infections (7-day average of new infections per day: 479) and 2,126 deaths (7-day average of deaths per day: 8)
► From the Tri-City Herald — 2 Pasco vegetable plant workers die of COVID, say employees. Union vote planned. — Two workers at the Twin City Foods frozen vegetable plant in Pasco have died of complications of COVID-19, say workers at the plant. It is part of the reason that about 200 workers there want to vote to join the UFCW Local 1439. The union is waiting for the NLRB to schedule the election. The workers who died were seasonal employees who came to the Tri-Cities for the processing season with plans to then return to Mexico. Twin City employees interviewed by the Herald said the workers came here to work and are going back to their country in ashes.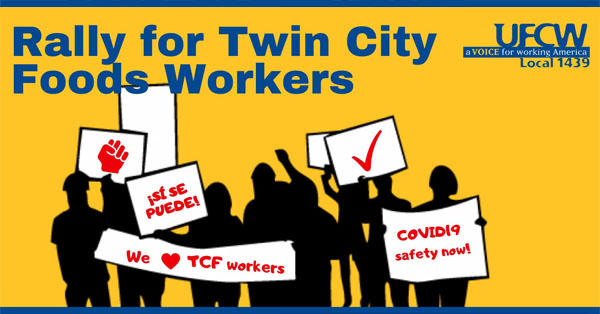 The Stand (TODAY) — Join the Rally for Twin City Foods Workers on Friday in Pasco
► From the Yakima H-R — Two Memorial nurses file complaint with state over hospital staffing, PPE — Two nurses at Virginia Mason Memorial filed a complaint with the state Department of Health, alleging that the hospital's staffing, sanitation and personal protective equipment practices put patients and staff at risk during the COVID-19 pandemic. Sylvia Keller and Alice Westphal alleged the hospital has been dangerously understaffed in its critical care unit… The nurses' union, SEIU Health care 1199NW, has been engaged in negotiations with Virginia Mason Memorial for safer working conditions during the COVID-19 pandemic.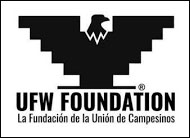 ► From the Yakima H-R — Local woman shares farmworker experience during Hispanic caucus discussion on COVID — Kenia Peregrino, a student at Central Washington University, an emergency relief worker for the United Farm Workers Foundation, shared concerns about farmworkers during the COVID-19 pandemic as part of a congressional caucus discussion Wednesday that included infectious disease expert Dr. Anthony Fauci. The panel discussion, hosted by the Congressional Hispanic Caucus, focused largely on COVID-19's disproportionate impact on Hispanic people.
► From the Seattle Times — COVID-19 cases could be creeping up across Washington
► From the UW Daily — Dozens test positive for coronavirus on Greek Row as second outbreak spikes: 88 cases
► From the Oregonian — Oregon ZIP code with University of Oregon students leads state with most new coronavirus cases
► From WFYI — Grocery union continues fight for hazard pay at Kroger stores — The United Food and Commercial Workers union says it will continue to demand Kroger grocery stores give workers hazard pay during the pandemic. That comes as the company report earnings grew more than 14 percent in 2020 compared to this time last year.
The Stand (Sept. 4) — Grocery workers, UFCW call for reinstatement of hazard pay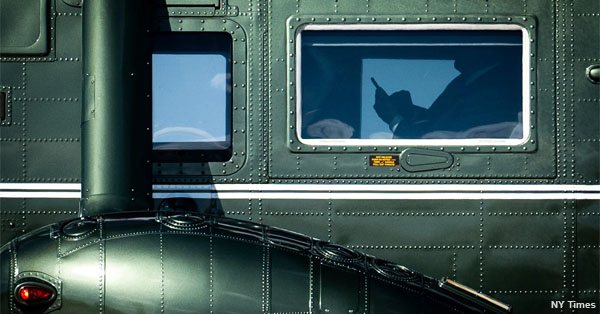 ► From the NY Times — Study finds 'single largest driver' of coronavirus misinformation: Trump — Cornell University researchers analyzing 38 million English-language articles about the pandemic found that Trump was the largest driver of the "infodemic."
► From The Hill — Study shows hydroxychloroquine did not prevent coronavirus in health care workers — It found that the anti-malaria drug that Trump said he took to ward off coronavirus did not prevent COVID-19 among health care workers.
---
LOCAL
► From the Columbian — Consultant recommends outsourcing dozens of Clark College jobs — Classified employees at Clark College are raising the alarm after an outside consultant recommended outsourcing dozens of jobs to cut costs. The $80,000 contract with Seattle consulting firm Moss Adams recommended that the college outsource dozens of administrative service jobs, including groundskeepers and maintenance crews, as well as information technology staff. The report also recommends eliminating some instructional staff for a total reduction of 119 staff members. College officials, meanwhile, say they aren't considering the proposal — at least, not until after hiring two new people in the human resources department.
► From Crosscut — Union negotiations loom over the future of policing in Seattle — When it comes to accountability, the stakes are high in the city's upcoming negotiations with its largest police union. The contract's expiration is approaching at the end of this year. But, six months after it was slated to start, bargaining between the city and the union for a new one has yet to begin — delayed by the parties' uneasiness with negotiating over Zoom videoconferencing.
► From the Seattle Times — Amazon pays some missing tips to delivery drivers, but many say they are still being shorted — Amazon told its contract grocery delivery drivers over the weekend they would be made whole for missing tips with an adjustment to their Tuesday pay, and that the underlying payment processing problem had been fixed. But many drivers in the company's Flex program said Wednesday they had not been paid what they believe they are owed, amounting to hundreds of dollars each over the last two weeks for those working regularly.
---
THIS WASHINGTON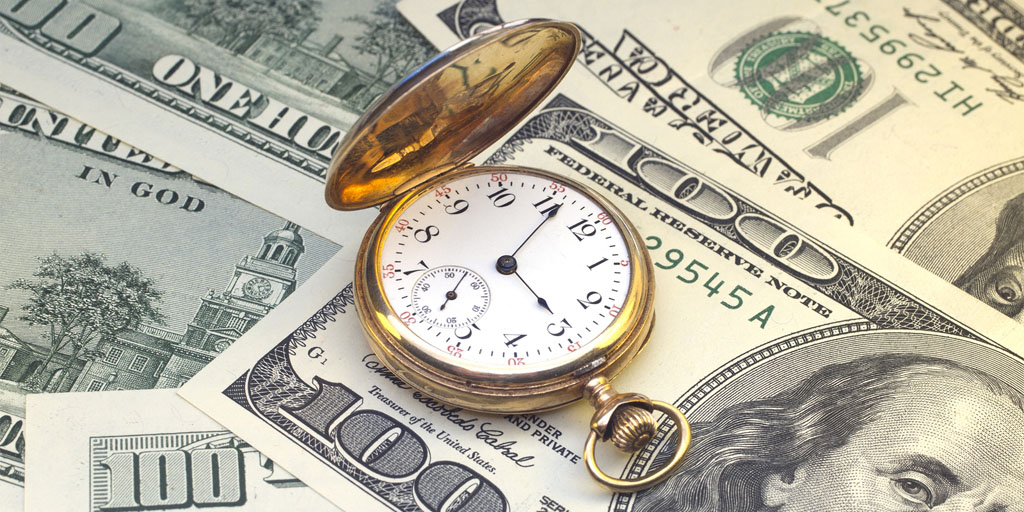 ► From L&I — State's 2021 minimum wage reaches $13.69; impacts OT, salaried execs — The state's minimum wage will increase to $13.69 per hour starting Jan. 1, 2021. The change is significant this year because it also impacts wages paid to some salaried employees exempt from overtime and other protections under state law… Salaried executive, administrative and professional workers, and computer professionals must earn a salary above a minimum specified amount to remain overtime exempt. That amount will increase in 2021:
For small businesses with 1-50 employees, an exempt employee must earn a salary of at least 1.5 times the minimum wage, or $821.40 a week ($42,712.80/year).
For large businesses with 51 or more employees, an exempt employee must earn a salary of at least 1.75 times the minimum wage, or $958.30 a week ($49,831.60/year).
The Stand (June 5, 2019) — Washington state moves to close overtime pay loophole
► From the Seattle Times — Amid Trump statements and news reports, Inslee, other Democratic governors condemn efforts to challenge Nov. 3 election — Gov. Jay Inslee joined 11 other Democratic governors in a statement Wednesday condemning any efforts to throw out election ballots or otherwise prevent a peaceful transfer of power should Trump lose the election. The statement comes after Trump in the past week declined to commit to a peaceful transfer of power if Democrat and former Vice President Joe Biden prevails in the Nov. 3 contest.
---
STATE ELECTIONS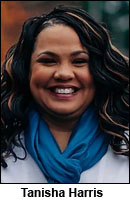 ► From the Columbian — Tanisha Harris recommended for 17th LD House seat (editorial endorsement) — Because of her vast community service — along with her broad understanding of the issues facing Washington — Democrat Tanisha Harris has earned the recommendation of The Columbian's Editorial Board for state representative from the 17th Legislative District.
EDITOR'S NOTE — Tanisha Harris has also earned the endorsement of the Washington State Labor Council, AFL-CIO, as have the following three…
► From the (Everett) Herald — Helen Price Johnson, Angie Homola, Dave Paul for 10th District seats (editorial endorsement) — With nearly 20 years of public service, and noting her past support among Island County voters, Price Johnson would provide experienced and considered representation as state senator… Homola's past elected and planning experience with Island County prepares her to address her cited priorities for public health and safety, climate action and economic recovery… Paul has provided good representation for constituents in a "purple" district and should be retained for the next two years.
---
THAT WASHINGTON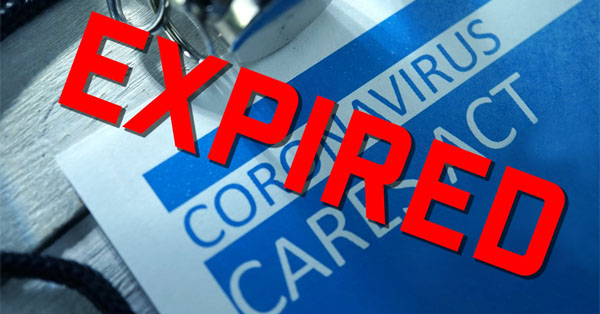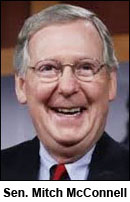 ► From Reuters — Top U.S. airlines starting 32,000 furloughs as bailout hopes fade — American Airlines and United Airlines, two of the largest U.S. carriers, said they were beginning furloughs of over 32,000 workers on Thursday as hopes faded for a last-minute bailout from Washington. Tens of thousands of other employees at those airlines and others including Delta Air Lines and Southwest Airlines have accepted buyouts or leaves of absence aimed at reducing headcount as carriers battle a health crisis that has upended the global travel industry. U.S. airlines have been pleading for another $25 billion in payroll support to protect jobs for a further six months once the current package, which banned furloughs, expires at midnight EDT. Earlier, U.S. Treasury Secretary Steven Mnuchin said talks with House of Representatives Speaker Nancy Pelosi had made progress on a bipartisan aid plan, although no deal was reached and Senate Majority Leader Mitch McConnell called a $2.2 trillion coronavirus relief proposal "outlandish."
► From the Washington Post — Layoffs begin piling up again as jobless claims remain stubbornly high — Another 837,000 initial claims for unemployment insurance were processed last week, as concerns swell about the pandemic's continued effect on the economy. There are numerous signs that the labor market is going to become weaker in the fall after several months of gains. Hopes for a swift employment recovery from the pandemic's initially devastating blow in March and April have faded, especially in certain industries.
► From the Washington Post — Millions of Americans risk losing power and water as massive, unpaid utility bills pile up — More than 179 million people may be at risk for shut-offs as many state protections end.
EDITOR'S NOTE — Meanwhile, as House Democrats push for a scaled-back HEROES Act 2.0 that staves off airline furloughs and provides other relief to stave off this economic collapse, what are the Senate Republicans doing?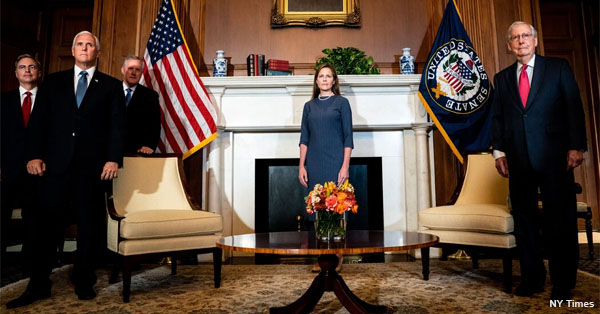 ► From Politico — Republicans have no margin for error in Supreme Court blitz — The White House and GOP senators are moving quickly to confirm Amy Coney Barrett before the election.
► From The Hill — Democrats step up hardball tactics in Supreme Court fight — Democrats aren't able to block the nomination on their own, but they are pulling procedural levers to gum up the Senate in protest of the GOP plan to confirm Judge Amy Coney Barrett before the Nov. 3 election. The multi-pronged effort, including limiting committee meetings and taking the rare step of forcing votes, is prompting Republican warnings that Democrats could keep the Senate in Washington during the final weeks of the 2020 campaign.
► From Roll Call — Internal documents show drugmakers' reliance on U.S. price hikes — Internal documents from several drugmakers, released by the Oversight and Reform Committee at a hearing Wednesday, show how the permissive U.S. pricing environment is central to companies' global business models, and how price increases were key to meeting earnings goals and boosting executives' pay.
► From the Washington Post — 'Mighty whiteboard of truth': The weapon Rep. Katie Porter used to school a pharma exec — and plenty others — As of early Thursday, Porter's rapid-fire interrogation had been viewed more than 15 million times on Twitter — the latest in a long list of her viral cross-examinations meant to draw the public to some hidden machination of Washington or corporate America.
---
PRESIDENTIAL ELECTION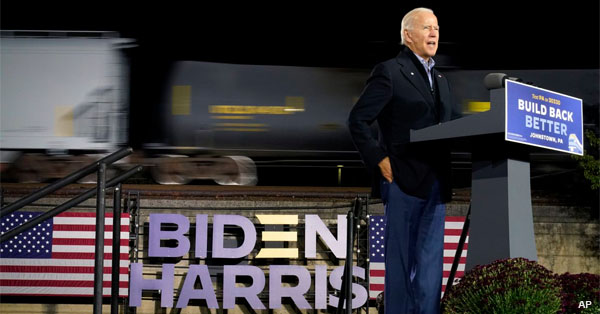 ► From the Philadelphia Inquirer — Biden ends his Amtrak tour with a message for blue-collar Pa. voters: Trump 'doesn't have a plan to help you' — Joe Biden capped a daylong train tour through Ohio and Pennsylvania on Wednesday by emphasizing his connection with middle-class America, forged over decades spent taking Amtrak from Washington home to Delaware every night to be with his children.
EDITOR'S NOTE — Check out Biden's "Build Back Better" plan for economic recovery that includes not only coronavirus relief but a 10-year plan to "create millions of good-paying jobs and to give America's working families the tools, choices, and freedom they need to build back better."
From MPR News — Trump visit to Duluth highlights growing fight for union voters — Cindy Rugeley, a political scientist at the University of Minnesota Duluth, said Biden could turn out a lot of voters who stayed home last time, thanks to his focus on issues of importance to the region. "He has been very outspoken and pro-labor union," Rugeley said.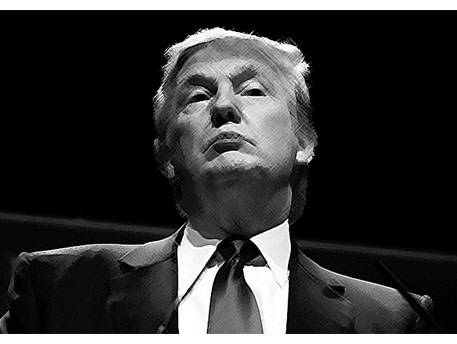 ► From the Washington Post — The debate was a disgrace. It showed us Trump's assault on democracy is escalating. (editorial) — It was a disgrace, but it was not without value. The nation learned — or relearned — that Trump has no positive case for reelection, let alone a vision of where to take the country in the next four years. Trump's message and behavior reflected a deep contempt for the nation and its voters. His actions presaged an attempt to reject and delegitimize the election results, while inciting violence. That's a threat that must be taken seriously by election and law enforcement authorities — and by responsible leaders in both parties.
► From the NY Times — A debate that can't be ignored (editorial) — Trump wants Americans to be either too disgusted or too afraid to cast their ballots. Throughout the nation's history, tens of millions of Americans have been made to feel this way. They never gave up the fight for a fairer and freer democracy. Neither should Americans today. The best response to a would-be autocrat like Donald Trump, and the only way to begin to extricate the country from this long nightmare, is to show up and be counted.
► From the NY Times — GOP alarmed by Trump's comments on extremist group, fearing a drag on the party — For the second time in two weeks, Republicans distanced themselves from the president, expressing unease about his failure to disavow a right-wing organization linked with white supremacy and acts of violence.
► From the Seattle Times — Proud Boys in Northwest savor a boost from Trump's callout during presidential debate — Trump's remarks also brought a surge in inquiries from potential recruits.
► From The Onion — Stunned pundits criticize Trump for refusing to denounce his base
---
NATIONAL
► From the Courthouse News Service — Illinois union argues against representing nonmember workers — An Illinois labor union told a panel of federal judges in Chicago on Tuesday that it is being forced to use its funds to represent workers who have opted out of being members and no longer have to pay dues, in violation of its constitutional rights. IUOE Local 150, representing about 3,300 public sector workers in Illinois, says in its complaint that "forcing unions to advocate on behalf of non-members who object to the very reasons they exist is a severe violation of unions' First Amendment rights to association."
► From the NY Times — Ocasio-Cortez, Warren pull out of New Yorker festival — The two standard-bearers of the left said they would skip the annual event in solidarity with The New Yorker Union, which plans a digital picket line.
---
TODAY'S MUST-READS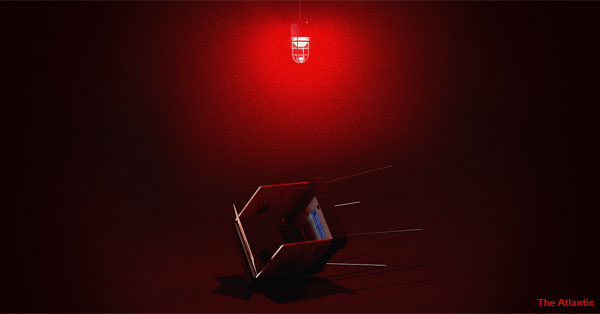 ► From The Atlantic — The election that could break America — The danger is not merely that the 2020 election will bring discord. Those who fear something worse take turbulence and controversy for granted. The coronavirus pandemic, a reckless incumbent, a deluge of mail-in ballots, a vandalized Postal Service, a resurgent effort to suppress votes, and a trainload of lawsuits are bearing down on the nation's creaky electoral machinery. Close students of election law and procedure are warning that conditions are ripe for a constitutional crisis that would leave the nation without an authoritative result. We have no fail-safe against that calamity… The worst case is not that Trump rejects the election outcome. The worst case is that he uses his power to prevent a decisive outcome against him. If Trump sheds all restraint, and if his Republican allies play the parts he assigns them, he could obstruct the emergence of a legally unambiguous victory for Biden in the Electoral College and then in Congress. He could prevent the formation of consensus about whether there is any outcome at all. He could seize on that un­certainty to hold on to power. Trump's state and national legal teams are already laying the groundwork.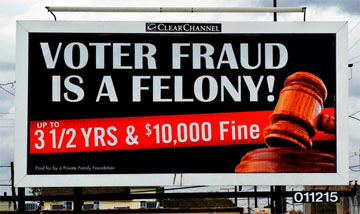 ► From the NY Times Magazine — How Trump's false claim of voter fraud is being used to disenfranchise Americans — As the 2020 presidential election nears, it is becoming clear that the Trump administration and the Republican Party are not just looking at but heavily investing in the largely nonexistent problem of voter fraud. A New York Times Magazine investigation, based on a review of thousands of pages of court records and interviews with more than 100 key players — lawyers, activists and current and former government officials — found an extensive effort to gain partisan advantage by aggressively promoting the false claim that voter fraud is a pervasive problem. The effort takes its most prominent form in the president's own public statements, which relentlessly promote the false notion that voter fraud is rampant.
This story did not originate with Trump. It has its roots in Reconstruction-era efforts to suppress the votes of newly freed slaves and came roaring back to life after the passage of the Voting Rights Act. But it is reaching an apex now, as a president who lost the popular vote in 2016 and is currently trailing in the polls harnesses the reality-warping powers of social media and the resources of at least four federal agencies to undermine faith in an election he could very well lose.
---
The Stand posts links to Washington state and national news of interest every weekday morning by 10 a.m.
Short URL: https://www.thestand.org/?p=92128
Posted by
David Groves
on Oct 1 2020. Filed under
DAILY LINKS
. You can follow any responses to this entry through the
RSS 2.0
. Both comments and pings are currently closed.