Trumps sick ● Keep the lights on ● Cathy's clown ● Free Fallin'
Friday, October 2, 2020
---
COVID-19
► From the AP — Trump, first lady positive for virus; he has 'mild symptoms' — President Trump is experiencing "mild symptoms" of COVID-19 after revealing early Friday that he and first lady Melania Trump have tested positive for the coronavirus. Trump, who has spent much of the year downplaying the threat of a virus that has killed more than 205,000 Americans, said he and Mrs. Trump were quarantining.
► BREAKING from the Washington Post — Biden tests negative for COVID-19
► From Politico — Pence has tested negative for coronavirus, spokesman says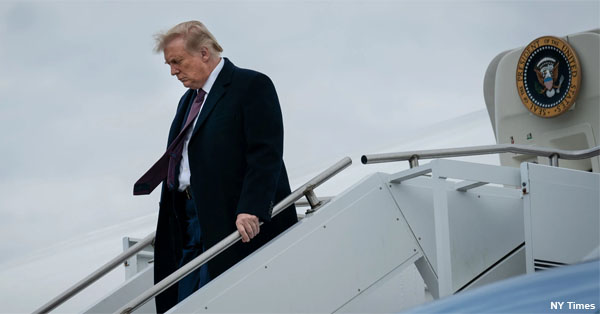 ► From the NY Times — Trump has the coronavirus. What risks does he face? — Older men have a greater chance of becoming severely ill from COVID-19, though many recover quickly. Experts say the next week will be crucial.
► From the LA Times — Trump is 74, male and obese. All put him at greater risk
► From the NY Times — Trump's positive coronavirus test upends campaign in final stretch — Trump had already been trailing in the polls to Joe Biden, in part because of his mishandling of a virus that has unsettled the day-to-day lives of voters for over six months. He compounded his difficulties by disregarding and at times belittling the basic precautions, such as wearing a mask, that his health advisers were urging Americans to take to protect themselves. Now, though, his personal indifference toward the virus could threaten his own health, the stability of the country and his already dimming hopes for re-election. As stock futures fell overnight Friday, strategists in both parties and even senior aides to Trump said the president would face a harsh judgment from voters for throwing the country into greater uncertainty after one of the most trying years in American history.
► LIVE from the Seattle Times — Coronavirus daily news update, Oct. 2 — The latest count of COVID-19 cases in Washington totals 88,116 infections (7-day average of new infections per day: 494) and 2,132 deaths (7-day average of deaths per day: 7)
► From the Washington Post — Amazon says nearly 20,000 employees have caught the coronavirus — The retailer has faced harsh criticism this year as hundreds of workers and critics have said it hasn't done enough to keep employees safe as they work in its warehouses amid a surge in demand to send items to shoppers across the country.
---
BOEING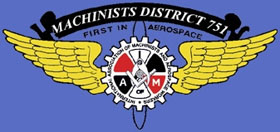 ► From the (Everett) Herald — Local leaders react as Boeing's Dreamliner plan is confirmed — Jon Holden, President of Machinists District 751: "IAM District 751 believes this is the wrong decision and just another in a string of bad decisions Boeing has made that fails to capitalize on the strengths of our workforce. Additionally, favoring a non-union site is only about control of the workforce, nothing more."
The Stand (Oct. 1) — 787 production shift another bad decision, says IAM 751
The Stand (Oct. 1) — SPEEA: 'We believe Boeing is making a mistake'
► From the News Tribune — Will local suppliers take a hit from Boeing's decision to move 787 work to S.C.? — Boeing spokeswoman: "We don't intend to make any changes to our existing suppliers as a result of the decision to consolidate 787 work in South Carolina. Our sourcing decisions are based on a supplier's ability to meet our performance, affordability and schedule requirements, among other needs."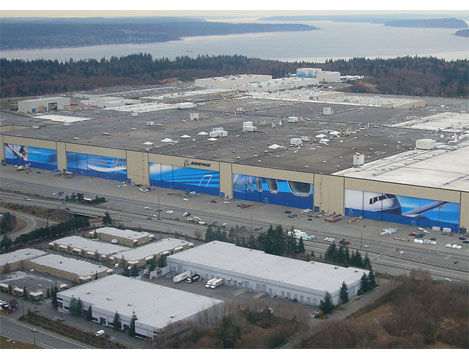 ► From the (Everett) Herald — Keep the lights on for aerospace in Everett (editorial) — Boeing isn't likely to share the cost-benefit calculus it used to make this decision. Not with officials in Washington state. Not with employee unions. And not with its employees. Which has left many in the region with a range of reactions, from near anger to grudging resignation… Most fault a financial analysis that may not have fully assessed the value of the workforce and infrastructure available in Everett and throughout Washington state, giving preference to South Carolina's nonunion workforce. An emphasis on short-term gain over long-term health seemed to get greater weight in Boeing's eye, a conclusion that should not escape the notice of Boeing shareholders, among others… The loss of 1,000 jobs in Everett will sting, especially for an economy already reeling from the pandemic. But a strong foundation remains from which many employers can continue to benefit and residents can count on.
The Stand (Oct. 1) — WSLC: Our state must maintain its aerospace advantage, capacity — WSLC President Larry Brown: "Despite Boeing's decision to consolidate 787 production in South Carolina, Washington state remains the best and most efficient site for aerospace manufacturing. That's not just our world-class local workforce talking, that's according to multiple industry analysts. We know that hasn't changed."
► From the Seattle Times — Gov. Inslee defends his call for 'hard look' at Boeing's tax breaks — Inslee said he had not made any decisions, but insisted Boeing's preferential tax treatment — long enshrined in Washington's tax code through bipartisan votes — will be on the table in the coming months.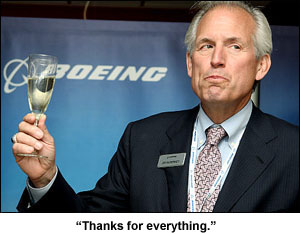 ► MUST READ from the Seattle Times — Boeing's 787 move shows tax breaks don't buy happiness (by Jon Talton) — Even before the WTO ruled Washington's Boeing incentives were illegal, it was obvious they were akin to paying the mob protection money. Never enough. The other given among the economic-development elite is that talent and quality will triumph. Well … not always. There was no aerospace cluster in the Low Country around North Charleston. Only about 400 employees. But Boeing executives in Chicago saw a chance to stick it to the unions in the Puget Sound region. The second Dreamliner assembly was born. Perhaps not surprisingly, its airliners have been plagued with manufacturing defects. That was the "thank you" to the unionized machinists and engineers here who saved Chicago's bacon when the bean-counting regime of Jack Welch protégé Jim McNerney put the 787 behind schedule and plagued it with problems.
The Stand (April 21, 2016) — Jim McNerney's legacy at Boeing: $29 billion in unpaid 787 bills — McNerney's outsourcing-on-steroids strategy for developing the Dreamliner must have looked pretty good on the back of that Chicago country club napkin. It promised to "spread the risk" associated with development costs among suppliers across the globe. As it turned out, the parts didn't fit together and, lacking necessary engineering expertise, some suppliers went full Radio Shack with their components. Ultimately, the 787 delays weren't measured in months, but in years, and the billions in costs mounted.
---
THIS WASHINGTON

► From the News Tribune — A break for unemployed Washingtonians has been extended through early November — During the pandemic, job searches have been optional under the Washington state's Employment Security Department rules for helping slow the spread of coronavirus. On Thursday, ESD announced that its job search waiver continues through Nov. 9.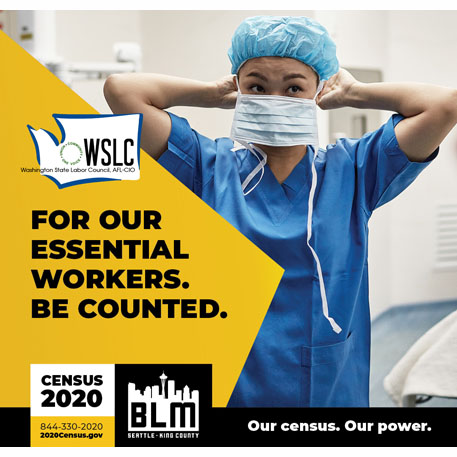 ► From the Bellingham Herald — If you haven't filled out your Census, yet, you could be costing Whatcom millions — Time is running out for Whatcom County residents who have not already responded or spoken to data collector to be counted as part of the 2020 U.S. Census. The Secretary of Commerce announced on Monday, Sept. 28, that the target date to conclude 2020 Census self-response and field data collection operations is Monday, Oct. 5.
The Stand (Sept. 16) — Our census is our power. It's not too late to BE COUNTED!
---
THAT WASHINGTON
► From the Washington Post — House Democrats pass $2.2 trillion relief bill over GOP opposition; bipartisan talks continue — House Democrats passed a $2.2 trillion coronavirus relief bill Thursday over intense GOP opposition, even as bipartisan talks between House Speaker Nancy Pelosi and Treasury Secretary Steven Mnuchin continued. The legislation, which passed 214 to 207, has no chance of advancing in the Republican-led Senate and is opposed by the White House. But it's been nearly five months since the House passed the $3.4 trillion Heroes Act, which also went nowhere in the Senate.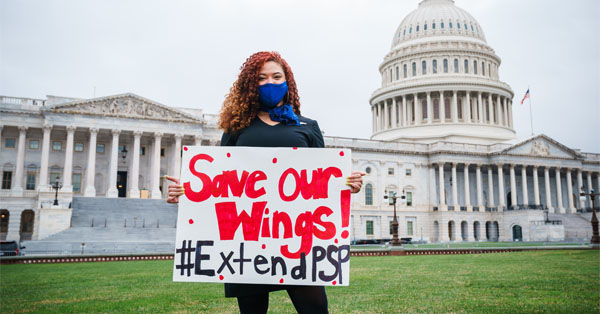 ► From Roll Call — Airlines furlough tens of thousands as payroll support expires — As Congress remains at odds over the latest round of COVID-19 relief, U.S. airlines began furloughing tens of thousands of employees Thursday. With revenues decimated by plummeting ridership caused by the coronavirus pandemic, airlines had been hoping for an extension of the $32 billion in payroll support grants Congress approved as part of a $2 trillion relief bill in March. That aid expired Wednesday.
► From the Seattle Times — Alaska Airlines to furlough or lay off more employees as COVID-19 grips travel industry — It has begun cutting nearly 450 more flight attendants and other employees from its payroll. In June, Seattle-based Alaska announced it would begin slashing 3,000 jobs from its 23,000-person workforce starting at the end of September.
► From the IAM — As talks stall, Machinists urge immediate airline relief extension
► From the AFA-CWA — We are out of time: Save aviation jobs, pass standlone PSP extension
The Stand (July 27) — Aviation unions urge extension of Payroll Support Program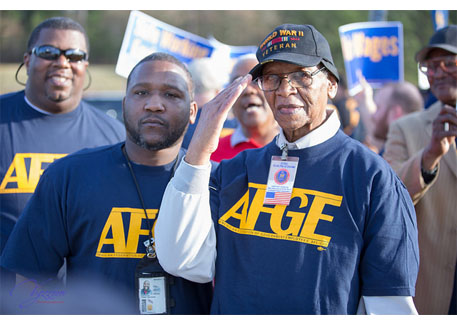 ► From the Washington Post — VA will be investigated after 'staggering accounts of racism,' Sen. Warren says — The Government Accountability Office will investigate claims of systemic racism within the Department of Veterans Affairs, lawmakers said Thursday, two months after a government union said most of its surveyed members saw racism as a problem inside the agency. The survey of 1,500 union members who are VA employees concluded that nearly 80 percent of staffers said racism is a moderate or serious issue, with more than half reporting they had witnessed racism aimed at veterans, according to the American Federation of Government Employees. Sens. Elizabeth Warren (D-Mass.) and Brian Schatz (D-Hawaii) requested the probe after the survey was released in August. "The GAO agreeing to conduct an independent audit is a good first step towards confronting and addressing the staggering accounts of racism and discrimination reported by VA employees and veterans," Warren said. "VA is the second biggest agency in our entire federal government and it's crucial that we root out systemic racism at the agency and all institutions."
► From The Hill — Trump visa ban partially blocked by federal judge — A federal judge in California blocked Trump's ban against many of the largest companies in the country bringing in foreign workers under H-1B and other employment-based visas.
► From the Washington Post — Trump cuts refugee cap to lowest level ever, depicts them on campaign trail as a threat and burden — The Trump administration has capped the number of refugees it will admit into the United States at 15,000 during the next year, a historic low that reflects the president's increasing vilification of immigrants on the campaign trail. Refugee advocacy groups and Democratic lawmakers reacted with outrage and disgust after the State Department sent its notification to Congress.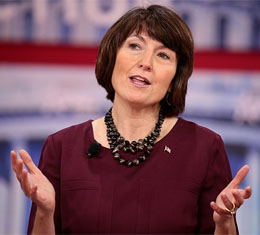 ► MUST-READ from the Spokesman-Review — Again and again, our congresswoman tells us to ignore the tiny 'man' behind the curtain (by Shawn Vestal) — This presidential disaster has continually been absorbed and rationalized by his defenders, including Rep. Cathy McMorris Rodgers (R-WA, 5th), which has paved the way for Trumpism to boil American democracy like a frog – adjusting the terms to try and fit the incumbent's individual depravity into the broader conventions of normal political behavior. It's a terrible cycle, and it won't change until people with something to lose stand up for the principles they stood for back when they didn't have anything to lose – like civility.
---
VOTER SUPPRESSION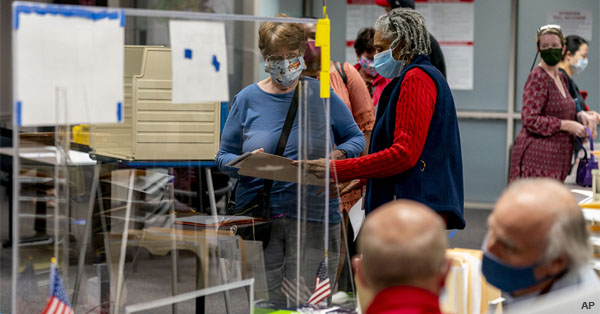 ► From Politico — Trump calls for poll watchers. Election officials call for calm. — Trump's calls for his supporters to patrol polling places are thrusting a dilemma onto election administrators: They want to protect voters from intimidation, but they also don't want to depress turnout by amplifying Trump's plans. Trump continued his long-running campaign to delegitimize the election results during Tuesday's debate, calling it a "disaster" in the making, raising unfounded claims of widespread fraud and telling supporters to "go in" and "watch very carefully." Already, Trump supporters have attempted to monitor or even interrupt early voting in several places, including on Tuesday in Philadelphia.
► From the Washington Post — Texas governor's limit on drop-off sites for mail-in ballots criticized as voter suppression — Texas Gov. Greg Abbott (R) on Thursday said each of the state's counties could provide only one mail-in ballot drop-off location for the November election, a proclamation that quickly spurred criticism and a legal threat from Democrats and election officials. In several Texas counties that have a population of more than 1 million, the order would close several satellite sites.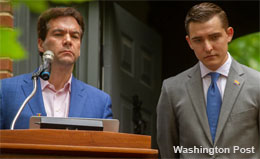 ► From the Washington Post — Conservative operatives face felony charges in connection with robocalls seeking to mislead voters — Two right-wing operatives infamous for inventing outlandish conspiracy theories face felony charges in Michigan for allegedly intimidating voters with inaccurate robocalls that discouraged residents in urban areas from casting their ballots by mail. Jacob Wohl and Jack Burkman were charged with four felonies of intimidating voters, conspiring to violate election law and using a computer to commit a crime after thousands of residents from at least five states received the robocall aimed at discouraging absentee voting, at a time when many Americans are expected to vote by mail rather than in-person during the coronavirus pandemic.
---
T.G.I.F.
► Three years ago today, we lost Rock & Roll Hall of Famer Tom Petty. When he was 10 years old growing up in Florida, Petty's uncle was working on the set of Elvis Presley's 1961 film Follow That Dream, and invited his nephew to watch the shoot. Petty got to meet the King of Rock & Roll that day and instantly became a Presley fan. This song, Petty's highest- and longest-charting hit that's ranked #179 on Rolling Stones "500 Greatest Songs of All Time," includes an Elvis reference. He co-wrote it with ELO's Jeff Lynne. Enjoy.
---
The Stand posts links to Washington state and national news of interest every weekday morning by 10 a.m.
WASHINGTON IS A UNION STATE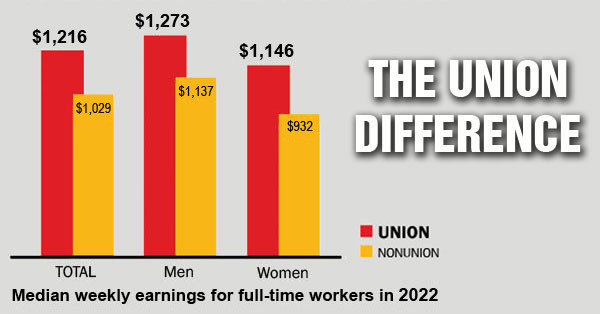 CHECK OUT THE UNION DIFFERENCE in Washington state: higher wages, affordable health and dental care, job and retirement security.
FIND OUT HOW TO JOIN TOGETHER with your co-workers to negotiate for better working conditions and respect on the job. Or go ahead and contact a union organizer today!