Tale of two grocers | Smoke front | Strike for a life | Bezos update
Tuesday, July 20, 2021
---
LOCAL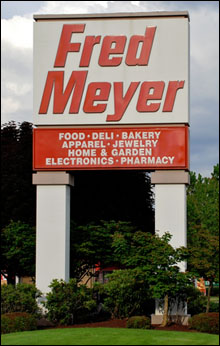 ► From KNKX — Fred Meyer warehouse workers vote to authorize strike — Workers for the Fred Meyer supermarket chain showed up at its Puyallup warehouse Monday without a contract. The workers, members of Teamsters Local 117, are continuing to fill orders for now, but they've authorized a strike. They say the company doesn't take their safety seriously, even though dozens of warehouse workers have been infected and sick with COVID. "You have a warehouse with 500 people and all the company gives you is a self-monitoring device to check your temperature – it broke in one day," warehouse worker Yury Silva said. "You know, we work pretty close to everybody. There was a six-foot rule that they said we had, but it was nonexistent."
The Stand (July 19) — Teamsters at Fred Meyer vote unanimously to authorize strike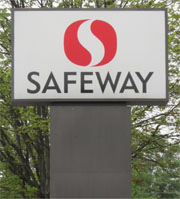 ► From the News Tribune — Safeway workers approve Teamsters contract, averting strike threat — Distribution and recycle center workers and drivers represented by two unions have approved a new three-year contract with Safeway, averting strike threats. The workers, represented by Teamsters Local 174 and Teamsters Local 117, voted on the recommended agreement over the weekend. According to Local 174, "The historic three-year agreement addresses nearly every issue identified prior to negotiations, and includes record-setting wage and pension increases, vacation pay, holidays, and many other improvements."
► From the Bellingham Herald — Contractor dies in industrial incident at Whatcom manufacturer — A man in his 40s died at IKO Pacific, a manufacturer of roofing, waterproofing and insulation products.
► From the (Everett) Herald — Come October, United Airlines will discontinue flights at Paine Field — United Airlines is departing Everett. After two years at Paine Field, the carrier will discontinue its flights in October. Alaska and United are the only commercial air carriers at the airport.
► From the Yakima H-R — Small farmers face labor shortages in the Yakima Valley — The shortage of farmworkers is affecting growers like Alvarez Organic Farms and micro-producers in the region, said Maria Rodriguez, executive director of Rural Community Development Resources in Yakima. One option might be a co-op to bring in foreign guest workers.
EDITOR'S NOTE — Another option might be to pay higher wages.
► From the AP — Canada will let vaccinated Americans enter country on Aug. 9 — Officials said the 14-day quarantine will be waived for eligible travelers from the U.S. who received a full course of a COVID-19 vaccine approved in the country.
---
WILDFIRES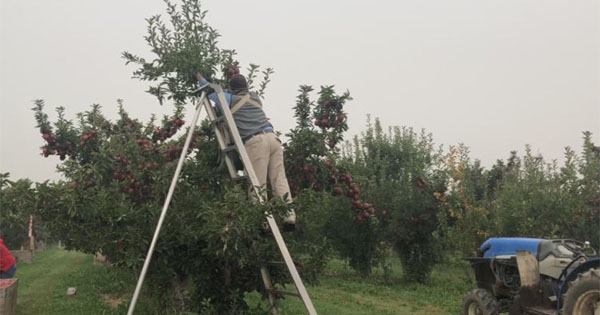 ► From KIMA — State issues emergency rules protecting outdoor workers from wildfire smoke exposure — As wildfire conditions continue to worsen across the state, Labor and Industries has filed emergency rules to protect outdoor workers from wildfire smoke exposure. Smoke from wildfires contain chemicals, gases, and fine particles that can harm health.
► From the Spokesman-Review — Commissioner of Public Lands to announce indefinite closure of DNR public lands east of Cascades — Public lands east of the Cascades managed by the Washington state Department of Natural Resources will be closed indefinitely because of drought and the worsening wildfire season. Commissioner of Public Lands Hilary Franz will announce the public land closure during her visit Tuesday morning to the 12,000-acre Red Apple Fire near Wenatchee.
► From the Spokesman-Review — Fires grow in Washington, Idaho with heat advisory in place
► From the Wenatchee World — Chelan County fire hazard raised to 'extreme'
► From the Oregonian — Bootleg fire nears 350,000 acres; evacuations expand
► From the NY Times — How bad is the Bootleg fire? It's generating its own weather. — Unpredictable winds, fire clouds that spawn lightning, and flames that leap over firebreaks are confounding efforts to fight the blaze sweeping through southern Oregon.
► From the AP — Calls for outside help as extreme weather fuels Oregon fires — The threat of thunderstorms and lightning has prompted officials in fire-ravaged Oregon to ask for help from outside the Pacific Northwest to prepare for additional blazes as many resources are already devoted to a massive fire in the state that has grown to a third the size of Rhode Island.
---
COVID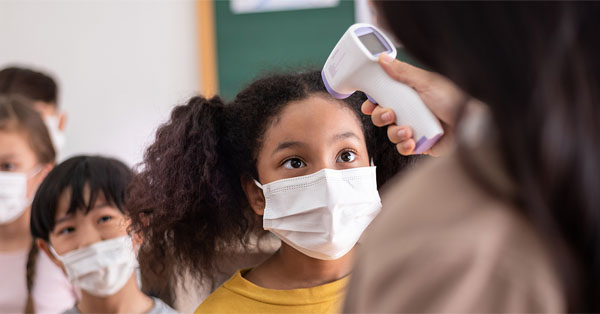 ► From the Seattle Times — Going further than CDC, pediatricians group recommends masks in schools even for the vaccinated — The nation's leading association of pediatricians released new, highly anticipated COVID-19 guidance for schools reopening this fall, recommending that everyone over the age of 2 wear masks, even if they are vaccinated against the virus — a more cautious approach than recent federal directives.
► From the Columbian — PeaceHealth COVID outbreak traced to patient; 3 of 4 infected workers unvaccinated
► From the Washington Post — Mask mandates make a return — along with controversy — Two months after the Centers for Disease Control and Prevention said vaccinated individuals didn't need to wear masks in most settings, a growing number of experts are warning it's time to put them back on.
► From the Washington Post — Twitter suspends Rep. Marjorie Taylor Greene for spreading COVID-19 misinformation
---
THAT WASHINGTON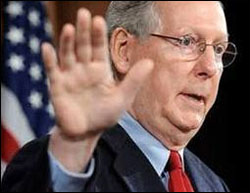 ► From the AP — Biden wants spending to boost economy, but GOP to block vote — President Joe Biden said his infrastructure and families agenda must be passed to sustain the economic momentum of his first six months in office, aiming to set the tone for a crucial week of congressional negotiations on the two bills. But a Wednesday deadline set by Senate Majority Leader Chuck Schumer on the bipartisan infrastructure bill was in doubt as Republicans signaled they would block a procedural vote, for now, while details are still being worked out. Senators are wrangling over how to pay for the new spending in the $1 trillion package of highway, water system and other public works projects.
► From The Hill — Negotiators struggle to finish infrastructure deal
EDITOR'S NOTE — Paul Krugman tweets, "So the R position is that infrastructure must be paid for, but no taxes may be raised, nor can there even be any effort to crack down on tax cheats. Did you really think there was going to be a deal?" Yep. Remember when Republicans wrangled over how to pay for billions of dollars in tax cuts that mostly benefited corporations and the wealthy? Us neither.
► From Reuters — Biden clean energy plan key to restoring industry job losses, says U.S. official — The U.S. energy sector lost 10% of its workforce last year due to the effects of the coronavirus pandemic, according to a report unveiled on Monday by U.S. government officials, who said President Joe Biden's clean energy plan was critical to reviving the industry.
---
NATIONAL
► From Media Matters — Coal miners are on strike in Alabama for the first time in four decades, but cable news is silent — Union mine workers in Alabama are taking part in a historic strike, the first of its kind in four decades, accusing Warrior Met Coal of first exploiting its workers and now inspiring violence against them on the picket line. Freelance journalists are on the ground and local news has been covering the story from the start — yet more than three months into the strike, the historic labor action has not received a single mention from CNN, Fox News, or MSNBC, according to a new analysis from Media Matters.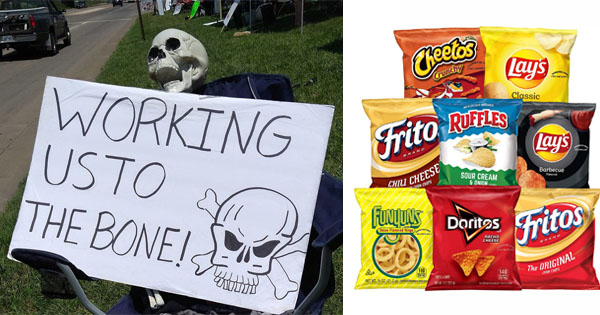 ► From Jacobin — Frito-Lay workers are on strike for their lives — Hundreds of workers are on strike at the Frito-Lay plant in Topeka, Kansas. Many of them are working 12-hour days, seven days a week, and some haven't had a day off in five months — conditions that are literally killing them.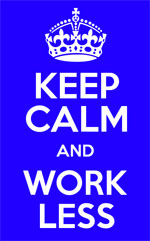 ► From the NY Times — What work-life balance needs is less work, more life (by Bryce Covert) — As we start to fumble our way back to some sort of normal, it's not enough for employees to demand that our hours return to what they were. Prepandemic, nearly a third of Americans clocked 45 hours or more every week, with around 8 million putting in 60 or more. While Europeans have decreased their work hours by about 30 percent over the past half century, ours have steadily increased. We have long needed better work-life balance, but despite constantly trying to hack our lives by waking up before dawn or exercising during lunch, that can be achieved only by actually working less.
► From the NY Times — Organizing a union in the disorganized world of small restaurants — The stresses of the pandemic and the demands for equity have moved many independent-restaurant workers to start labor-union drives. Will they get results?
► From Trains.com — Union Pacific suspends inbound international container shipments to Chicago for a week — In the latest pandemic-related disruption, Union Pacific has told customers it will halt all shipments of international containers from West Coast ports to its terminal in Chicago for up to a week. Labor shortages and pandemic-related restrictions have slowed unloading and loading of containers at customer facilities.
EDITOR'S NOTE — AFL-CIO Transportation Department reports: After years of blindly eliminating rail jobs, Union Pacific's service meltdown is proof of what rail labor has been saying all along: these drastic cuts to employment and capital assets have created a rail industry that is unable to respond to the needs of customers and consumers, and an environment that jeopardizes the safety of workers and the communities through which these trains travel. Transportation labor is calling on the federal government to continue examining the dangerous practices that have created this event.
---
BEZOS UPDATE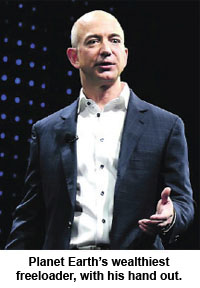 ► From ProPublica — The secret IRS files: Trove of never-before-seen records reveal how the wealthiest avoid income tax — In 2007, Jeff Bezos, then a multibillionaire and now the world's richest man, did not pay a penny in federal income taxes. He achieved the feat again in 2011. ProPublica has obtained a vast trove of Internal Revenue Service data on the tax returns of thousands of the nation's wealthiest people, covering more than 15 years. It demolishes the cornerstone myth of the American tax system: that everyone pays their fair share and the richest Americans pay the most. The IRS records show that the wealthiest can — perfectly legally — pay income taxes that are only a tiny fraction of the hundreds of millions, if not billions, their fortunes grow each year.
---
The Stand posts links to Washington state and national news of interest every weekday morning by 10 a.m.
Short URL: https://www.thestand.org/?p=100206
Posted by
David Groves
on Jul 20 2021. Filed under
DAILY LINKS
. You can follow any responses to this entry through the
RSS 2.0
. Both comments and pings are currently closed.