Don't wait until it's too late | Infra-stasis | Uber-Lyft strike
Wednesday, July 21, 2021
---
COVID
► From the Tri-City Herald — COVID patients hospitalized in Tri-Cities more than double in a week — It is the highest number of hospitalized COVID patients reported by the local health district in more than five months. Public health officials are blaming the spread of the much more easily transmitted Delta variant and the area's low vaccination rate.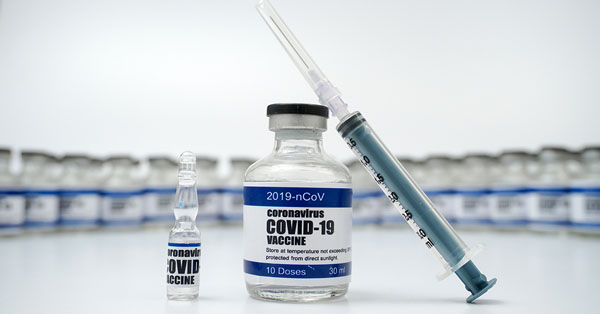 ► From the Oregonian — 'I'm sorry, but it's too late:' Alabama doctor on treating unvaccinated, dying COVID patients — "I'm admitting young healthy people to the hospital with very serious COVID infections," wrote Dr. Brytney Cobia, who works at Grandview Medical Center in Birmingham, in an emotional Facebook post Sunday. "One of the last things they do before they're intubated is beg me for the vaccine. I hold their hand and tell them that I'm sorry, but it's too late."
EDITOR'S NOTE — Don't wait until it's too late. If you aren't vaccinated yet, visit Washington state's Vaccine Locator to find vaccine appointments near you.
► From the AP — U.S. life expectancy in 2020 saw biggest drop since WWII — U.S. life expectancy fell by a year and a half in 2020, the largest one-year decline since World War II, public health officials said Wednesday. The decrease for both Black Americans and Hispanic Americans was even worse: three years. The drop spelled out by the Centers for Disease Control and Prevention is due mainly to the COVID-19 pandemic, which health officials said is responsible for close to 74% of the overall life expectancy decline.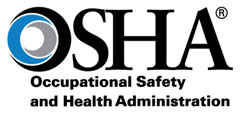 ► From Washington Monthly — The government agency that can end the COVID pandemic — From a public health perspective, not issuing a comprehensive OSHA standard turned out to be a terrible call. Even as the anti-vaxxers continue to criticize Biden's vaccination effort with crazy conspiracy theories, infections, hospitalizations, and deaths are rising again at an alarming rate, fueled by the highly-transmissible Delta variant. Meanwhile, Biden's vaccination program has stalled. Fewer than 50 percent of Americans are fully vaccinated, and among those Americans over age 12 who are eligible, only 57 percent are fully vaccinated. That number is lower among those Americans who are of working age (18-64). David Michaels, who ran OSHA under President Barack Obama, says that by pulling the plug on a comprehensive OSHA standard, "the Biden administration missed an invaluable opportunity to put protections in place before the Delta variant took off."
► From the Washington Post — Key federal aid programs are running out of time — and cash — as new coronavirus variant spreads — While the economic effects of the delta variant are unclear, a worsening pandemic again threatens to crimp travel and tourism, reduce traffic to storefronts and restaurants, and displace workers from their jobs.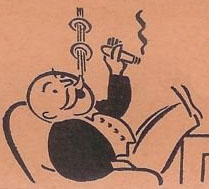 ► From Politico — When it comes to reopening, income matters more than party — Republicans are 14 times more likely than Democrats to say the COVID-19 pandemic is over. Mobility data from Google backs this up, showing that many residents in red states are returning to stores, parks, supermarkets and more at levels not seen since the start of the pandemic. But a closer look at the data — location information collected from millions of mobile phones — shows Republicans and Democrats are more alike than you'd expect once a crucial factor is considered: how much money they make. It turns out that the wealthier you are, the more likely you are to stay home.
► From The Hill — FAA reports nearly 100 cases of unruly airline passengers in past week — There have now been 3,509 unruly passenger reports thus far in 2021, with the majority of the reported incidents, 2,605, related to noncompliance with the federal mask mandate that remains in place for flights and public transit.
---
THIS WASHINGTON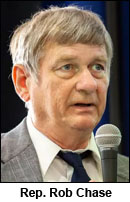 ► From the Spokesman-Review — State Rep. Rob Chase's anti-vaccine comments removed from Facebook, called 'false information' — A weekend criticism of the COVID-19 vaccine posted by state Rep. Rob Chase (R-Liberty Lake) was removed from Facebook after it was determined to have misinformation. In the post, Chase drew several conclusions that have been disproven by a federal judge, health experts and medical ethicists. His comparison of the vaccine rollout to the Nazi medical experimentation that brought about the Nuremberg Codes was called "reprehensible" in a ruling last month by a Texas federal judge.
► From the Seattle P-I — Washington health officials say mask mandates aren't back on the table just yet — Last week, Gov. Jay Inslee said another blanket mask mandate was not yet on the table for Washington. Governor spokesperson Tara Lee reaffirmed that stance in a statement on Tuesday, but qualified it with this warning: "Obviously things could change if the situation gets worse."
► From WA State Wire — WA redistricting maps set for release in late September — The Washington State Redistricting Commission is hashing out when to release draft maps, and how to account for people who are incarcerated or committed as they adjust voting districts. Drafts of state Legislative maps are tentatively set to be released on Sept. 21, with Congressional maps following on Sept. 28.
---
THAT WASHINGTON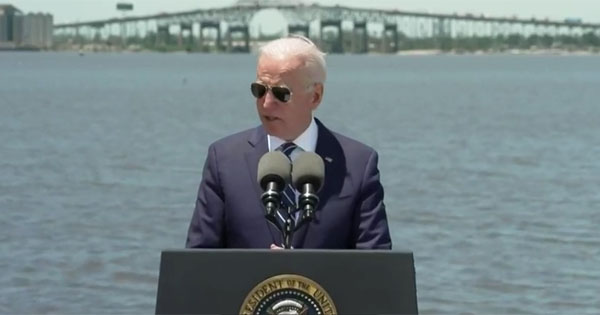 ► From the AP — Bipartisan infrastructure bill in peril as GOP threatens filibuster — The bipartisan infrastructure deal senators brokered with President Joe Biden is hanging precariously ahead of a crucial Wednesday test vote as they struggle over how to pay for nearly $1 trillion in public works spending. Tensions were rising as Republicans prepared to mount a filibuster.
► From Politico — Biden moves to preempt House Dem blow-up over infrastructure deal — After months of aggressively wooing senators, White House officials are now turning on the charm with House Democrats. The administration is working to soothe anger among Democratic members who have grown vocal in their dissatisfaction with the bipartisan infrastructure bill that the Senate will soon consider.
---
NATIONAL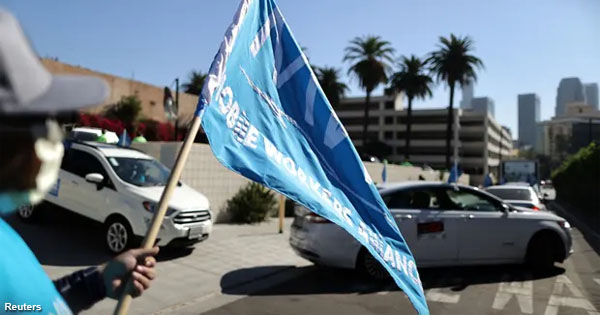 ► From The Guardian — Uber and Lyft drivers to join day-long strike over working conditions — Hundreds of Uber and Lyft drivers will join with other app-based workers across the U.S. for a day-long strike on Wednesday to protest against poor working conditions and demand the right to organize. The workers are calling for better wages and congressional support of the PRO Act, a bill that would provide protections for workers who attempt to unionize, including members of the gig economy. The bill has stalled indefinitely after passing in the U.S. House in March. Workers in California, Boston, Las Vegas, Denver and Austin will refuse to take orders on Wednesday and rallies will be held in a number of cities, including outside Uber's headquarters in San Francisco.
► From the LA Times — Uber and Lyft drivers are on strike today. What riders need to know. —  An L.A.-based labor rights group plans rallies in 11 cities around the U.S. today, including at LAX this afternoon.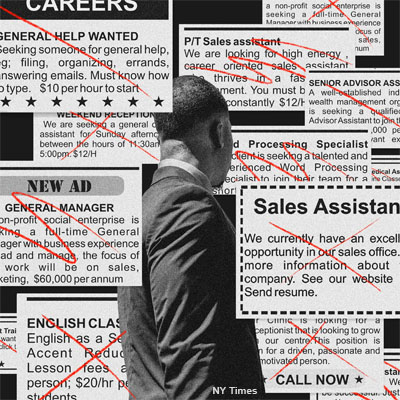 ► From the NY Times — Black unemployment matters just as much as white unemployment (by William E. Spriggs of the AFL-CIO) — Black job losses (early on in the pandemic) were not as extreme as might have been expected because Black workers were overrepresented in the sectors deemed essential. Yet, since April 2020, the ratio of Black to white unemployment has been on a path to return to its typical level — with Black workers experiencing twice the level of unemployment as their white neighbors. There are good reasons for both central bankers at the Federal Reserve and policymakers in Congress to not complacently slip back into tolerating these disparities as an acceptable facet of economic normalcy.
► From the AP — Bezos' comments on workers after spaceflight draws rebuke — "I want to thank every Amazon employee, and every Amazon customer because you guys paid for all this," the 57-year-old Bezos said during a news conference Tuesday after becoming the second billionaire in just over a week to ride in his own spacecraft. Bezos built Amazon into a shopping and entertainment behemoth but has faced increasing activism within his own workforce and stepped up pressure from critics to improve working conditions. Robert Reich, former secretary of labor under President Bill Clinton and a professor of public policy at University of California, Berkeley, wrote that Bezos has crushed unionizing attempts for decades: "Amazon workers don't need Bezos to thank them. They need him to stop union busting — and pay them what they deserve."
---
The Stand posts links to Washington state and national news of interest every weekday morning by 10 a.m.
Short URL: https://www.thestand.org/?p=100255
Posted by
David Groves
on Jul 21 2021. Filed under
DAILY LINKS
. You can follow any responses to this entry through the
RSS 2.0
. Both comments and pings are currently closed.