Rally with Richland line workers | PRO Act progress | Scabby spared
Thursday, July 22, 2021
---
LOCAL
► From the Tri-City Herald — Richland city linemen reject 2.5-3% pay increase. Rally planned Saturday. — Richland line workers and their supporters are taking to the streets Saturday after they turned down the city's latest contract offer. IBEW Local 77 has been without a contract for more than seven months and is in mediation with the city. The union is holding an informational rally 9 a.m. to 10:30 a.m. at George Washington Way and Knight Street.
The Stand (June 17) — Stand with IBEW 77 linemen in Richland
► From the (Everett) Herald — $1,250 pandemic bonuses approved for some county employees — Snohomish County workers deemed essential will see the bump in paychecks starting in late September.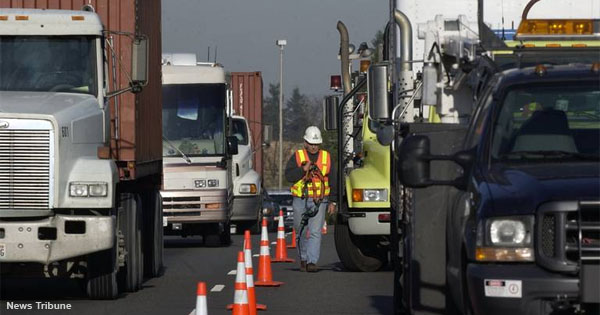 ► From the News Tribune — Richard Sherman's very bad night highlights need to protect these Washingtonians (editorial) — Sherman's no-good-very-bad night exposes different dangers the public often overlooks, experienced by everyday heroes who put their lives on the line in Washington's asphalt jungle. We're talking about first responders, road construction workers, WSDOT incident response specialists and tow-truck drivers. Overnight highway crews are lucky they weren't injured (or worse) when Sherman, after reportedly drinking two bottles of hard alcohol, drove through an active construction zone east of Seattle on July 14.
► From the Bellingham Herald — Two Whatcom County Public Works employees hospitalized after being struck by an SUV
► From the Kitsap Sun — Lawsuit claims Central Kitsap Fire & Rescue tolerated sexual harassment accusations
---
THIS WASHINGTON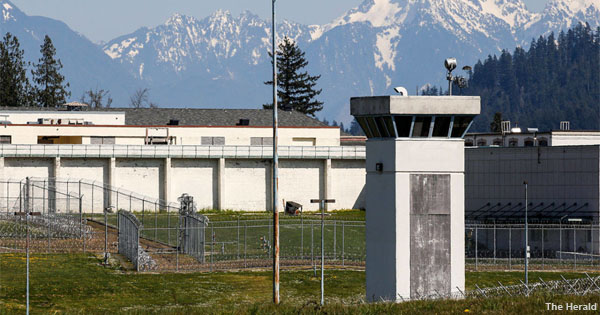 ► From the (Everett) Herald — State will close a minimum security unit at Monroe prison — Housing units at seven state prisons, including a minimum security unit at the Monroe Correctional Complex, will be closed in the near future, corrections officials announced late Tuesday. Conversations continue on potential additional closures at Monroe, including a second minimum security unit and the living units of the Washington State Reformatory, according to a letter issued Tuesday by Corrections Secretary Cheryl Strange. Meanwhile, the department is working to consolidate less-than-full living units at the reformatory, the Washington State Penitentiary in Walla Walla and the Washington Corrections Center for Women in Gig Harbor.
► From KING 5 — Attorney General Bob Ferguson rejects 'insufficient' $527 million settlement with opioid companies — Four companies are accused of fueling the opioid epidemic by filling more than 250,000 suspicious orders, which were likely to end up in the hands of drug dealers.
---
CLIMATE
► From the Walla Walla U-B — Disaster relief authorized as farmers, ranchers suffer brutal drought in Walla Walla Valley and beyond — Sen. Patty Murray (D-Wash.) announced Wednesday that the U.S. Department of Agriculture authorized technical and financial assistance programs to support agricultural producers.
► From The Guardian — 'Nowhere is safe': Heat shatters vision of Pacific Northwest as climate refuge — The recent heatwave that broiled the U.S. Pacific Northwest not only obliterated temperature records in cities such as Seattle and Portland — it also put a torch to a comforting bromide that the region would be a mild, safe haven from the ravages of the climate crisis.
► From the Seattle Times — From heavy metals to COVID-19, wildfire smoke is more dangerous than you might think
---
COVID



► From The Columbian — PeaceHealth COVID-19 cases more than double — PeaceHealth reported Monday that 14 people — 10 patients and four health-care workers — had tested positive. On Wednesday, Public Health reported that the total is now 20 patients and nine health-care workers.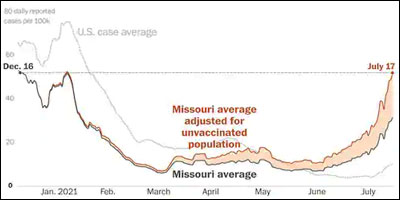 ► From the Washington Post — For unvaccinated, coronavirus is soaring again — An analysis of adjusted rates for cases, covid-19 deaths and hospitalizations shows the country's summer upswing is slamming the unprotected while others enjoy freedom.
► From The Hill — Mayo Clinic expert warns delta variant will infect everyone who is not immune — "Don't be deceived that 'I got this far and I am OK.' This is a very different variant. It will find you," Gregory Poland of the Mayo Clinic said.
► From Politico — Delta variant sweeps through states that dialed back health powers — In Texas, where COVID hospitalizations are up 30 percent and deaths up 10 percent over the past week, Gov. Greg Abbott recently barred counties, cities and school districts from requiring masks.
► From the Washington Post — Variant imperils federal government's back-to-the-office plans
► From the Seattle Times — Biden splits from Trudeau, extending travel curbs at U.S.-Canada land border — The United States on Wednesday renewed its pandemic curbs on nonessential travel at the U.S.-Canada land border for at least a month, marking a split with its northern neighbor and close ally on the restrictions, and fueling rancor on both sides of the frontier.
---
PRO ACT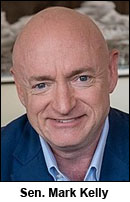 ► From HuffPost — Senator Mark Kelly says he supports 'overall goals' of PRO Act — A key Senate Democrat hinted Wednesday that he would back his party's effort to overhaul labor law and boost union membership through landmark reforms. Sen. Mark Kelly (D-Ariz.) told HuffPost that he supports "the overall goals" of the Protecting the Right to Organize Act, or PRO Act, and that he's open to using budget reconciliation rules to pass parts of it.
ALSO TODAY at The Stand — 'Our calling now' is to pass the PRO Act — At the WSLC convention, AFL-CIO President Richard Trumka and WSLC President Larry Brown urge continued advocacy to approve labor law reform.
► From Newsweek — To build back better, give workers a voice and a stake (by Tom Perriello) — Jeff Bezos is not the first entrepreneur to get rich imagining a product or service people love. But there was once a time when Americans who actually did the work saw a part of the profits and had a voice in the workplace. Henry Ford famously believed that his company benefited from his workers being able to buy the product they made. Living wages and labor unions helped build an American middle class that welcomed workers who built and grew things, even without a college degree. Today, those same workers are fighting for the Protect the Right to Organize Act (PRO Act), a piece of common-sense legislation that would give workers a fair shot at economic mobility and the right to form unions. It gives workers a voice and a stake in America building back better, as well as an ability to bargain for a family wage and to demand safety and dignity on the job.
► From Protocol — Half of the tech workforce wants to join a union — In a survey of tech industry workers, about 50% of respondents said they are very or somewhat interested in joining a union in their workplace, and more than 60% of millennials said they were interested.
EDITOR'S NOTE — Interested? Get more information about how you can join together with co-workers and negotiate a fair return for your hard work. Or go ahead and contact a union organizer today!
---
THAT WASHINGTON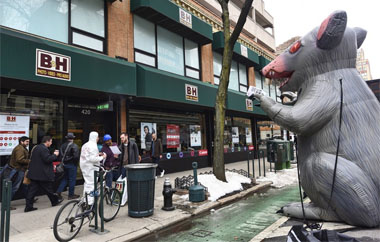 ► From the Intelligencer — Big, ugly hero to workers is spared execution — Since his birth in 1989 or so, Scabby the Rat's terrible visage has been a sign of defiance by workers and a thorn in the side of bad bosses everywhere. The presence of Scabby sends a message to employers and the public alike that a boss ran afoul of a union — by hiring scab labor, perhaps — and the union has turned out in force to put things right. For a few years, it appeared that Scabby could be exterminated. But rodent admirers can rejoice. The NLRB has decided that unions can continue to display the famous inflatable rat after opposition from employers and Peter Robb, the former general counsel of the NLRB who was appointed by Trump and fired by Biden. On Wednesday, the NLRB in a 3-1 decision found that the display of inflatable labor mascots such as Scabby did not violate the National Labor Relations Act. Robb had argued that the use of Scabby was unlawfully coercive.
► From the Washington Post — Republicans block debate on infrastructure bill, but final deal could solidify within days — Senate Republicans on Wednesday blocked debate on a bipartisan infrastructure package that makes up a major component of President Biden's economic agenda but has yet to take final shape, dealing a temporary setback as senators scramble to finish the deal by next week.

► From Politico — With bipartisan infrastructure talks in limbo, progressives eye $4.1T 'silver lining' — As bipartisan talks on a separate, smaller infrastructure bill remain in flux, liberal Democrats in both chambers are already signaling that the bigger bill's top line will need to increase if a cross-aisle deal falls apart.
► From The Hill — Biden says he doesn't want voting rights 'wrapped up' in filibuster debate — President Biden on Wednesday pushed back on calls from some progressives to do away with the filibuster or making an exception for voting rights legislation, even as he called efforts by Republican state legislatures to restrict ballot access "Jim Crow on steroids."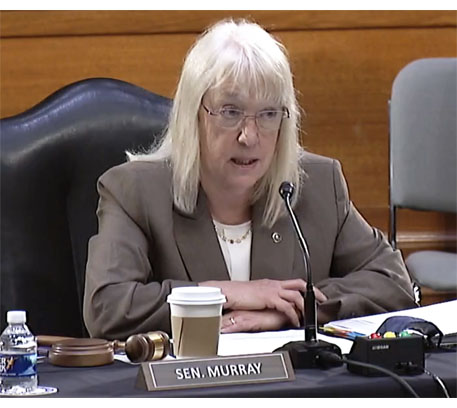 ► From HuffPost — More than 8 million kids could get subsidized child care under Democratic plan — The proposal would finance pre-kindergarten programs and it would subsidize child care on a sliding scale pegged to financial status, with a goal of guaranteeing that no family's expenses would exceed 7% of household income. "This report adds to the growing evidence that creating a child care system will make a huge difference in the lives of families across the country," Sen. Patty Murray (D-Wash.), who is the proposal's chief sponsor in the Senate.
► From the NY Times — Pelosi bars Trump loyalists from Jan. 6 inquiry, prompting a GOP boycott — Democrats said Representatives Jim Banks and Jim Jordan, who amplified Donald J. Trump's lies of a stolen election and opposed investigating the assault, could not be trusted to scrutinize it.
► From the Spokesman-Review — Agriculture secretary, Idaho-Oregon farmer urge Senate panel to fix 'broken' immigration system
---
NATIONAL
► From The Guardian — 'My savings were gone': Millions who lost work during COVID faced benefit system chaos — Americans thrown out of work by the pandemic faced months-long backlogs in receiving benefits, if they arrived at all.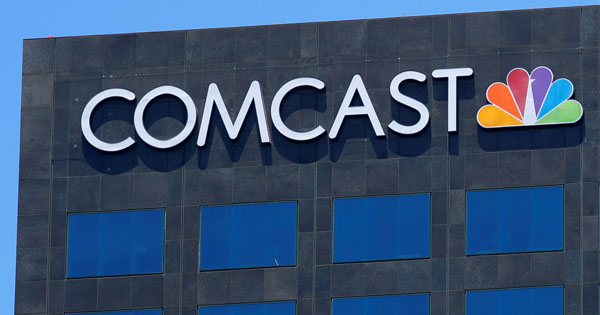 ► From the Washington Post — Businesses condemned Georgia's voting law, then gave thousands to its backers — Three months ago, Comcast responded to the passage of Georgia's sweeping voting law by saying, "Efforts to limit or impede access to this vital constitutional right for any citizen are not consistent with our values." That was then. On June 30, the telecommunications giant contributed $2,500 to Georgia's attorney general, Chris Carr, who has vigorously defended the law, which critics say will curtail voting access, including by limiting use of drop boxes for absentee ballots and making it a crime for third-party groups to hand out food and water to voters standing in line.
EDITOR'S NOTE — The right-wing U.S. Supreme Court is so concerned with "free speech" rights of union members that they've ruled some unions should have to provide members services for free if those members object to how the union's political money is spent. But when it comes to customers and shareholders of corporations, you check your free speech rights at the door. If you object to your money being handed over to politicians who are actively subverting our democracy… tough beans.
► From the Kansas City Star — 'Frustration and anger': Topeka Frito-Lay workers strike, but agreement could be near — For more than two weeks, about 600 workers at the Frito-Lay plant in Topeka have been on strike over pay, safety and overtime. But union leaders say the strike could end as soon as Thursday afternoon.
► From Vox — Frito-Lay workers are striking. Here's how to support them. — Consumers can support workers with their pocketbooks — and politics.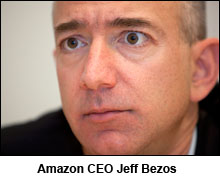 ► From NBC News — Jeff Bezos thanks Amazon workers for Blue Origin launch in revealingly tone-deaf moment (by Paris Marx) — In a news conference after the launch, Bezos made a special dedication. "I want to thank every Amazon employee and every Amazon customer," Bezos said, "because you paid for all of this." Bezos is worth over $200 billion. It's a fortune amassed thanks in large part to the very hard work of thousands and thousands of workers. And many of those same workers have spent the past few years arguing that they aren't paid the equivalent of the value they produce.
► From The Hill — American Airlines looking to add 1,350 pilots by next year
---
The Stand posts links to Washington state and national news of interest every weekday morning by 10 a.m.
Short URL: https://www.thestand.org/?p=100282
Posted by
David Groves
on Jul 22 2021. Filed under
DAILY LINKS
. You can follow any responses to this entry through the
RSS 2.0
. Both comments and pings are currently closed.