Nurses grieve online | A coal miner's son | Do you realize?
Friday, August 6, 2021
---
COVID
► From the Spokesman-Review — Hospital capacity is tight as a new COVID surge takes off in Spokane — Some hospitals are delaying planned procedures as the surging number of coronavirus patients in the Inland Northwest and the rest of the state taxes an already drained health system.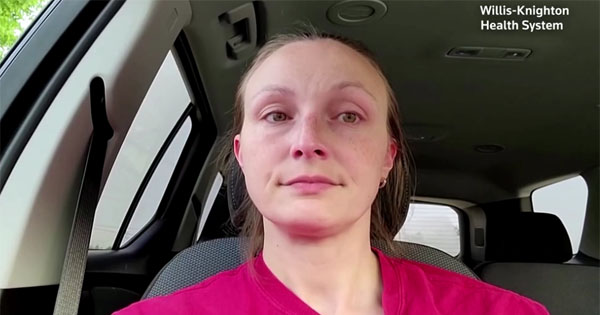 ► From Reuters — U.S. nurses' COVID-19 grief pours out online: 'I just don't want to watch anyone else die' — As the United States grapples with rising infections, hospitalizations and deaths amid a surge of the virus' Delta variant, exhausted and desperate health care workers are turning to social media to describe the grim reality they face. For some, the writing is cathartic, a way of processing their grief and anxiety. Others see it as a responsibility, using their devastating encounters with death to try to convince skeptical Americans to take the pandemic seriously.
► From the Washington Post — Biden administration considers withholding funds and other measures to spur vaccinations — The effort could apply to institutions as varied as long-term-care facilities, cruise ships and universities, potentially impacting millions of Americans.

► From the Washington Post — DeSantis sticks to hands-off approach as Florida hospitalizations hit record high
► From The Hill — United is first major airline to mandate employee vaccines
► From the Washington Post — CNN fires three who turned up to work unvaccinated
---
THIS WASHINGTON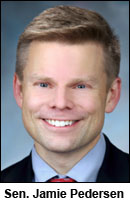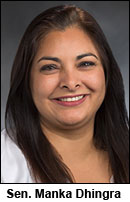 ► From the Seattle Times — Police accountability will require leadership, courage and follow-up (by Sens. Jamie Pedersen and Manka Dhingra) — On July 25, (police accountability) changes took effect across the state, and the hard work of implementing the laws began. We expect that rebuilding trust between police and the community will take years of continued, intentional effort and diligent collaboration. Legislative leaders are listening hard to understand what additional changes we should consider in the 2022 session. Unfortunately, some politicians and law enforcement leaders are choosing to misrepresent the new policies by claiming the policies would reduce officers' ability to do their job… Last week a local police chief lamented on broadcast news that the new police accountability laws in Washington represented a "culture shift" in policing. We believe that's true. These new policies do indeed represent a culture shift that is vital for law enforcement to do its work effectively. That culture shift represents a major step forward in public safety for all Washingtonians, and especially for communities of color that have waited for equal justice for far too long.
► From the AP — Police should respond to mental health calls, AG says — Top officials in the Washington state Attorney General's Office are refuting claims by police departments that new reform legislation prevents them responding to non-criminal calls. "Washington statutes and case law recognize responding to community caretaking calls as part of a law enforcement officer's duties," the memo reads in part. "Bill 1310 does not prohibit peace officers from responding to community caretaking calls, including mental health calls."
---
LOCAL
► From KIMA — Fruit warehouse in Zillah announces mass layoffs — Stadelman Fruit in Zillah has informed that state that it will soon be doing a mass layoff. According to the notification sent to the Washington State Employment Department Stadelman Fruit Company will be laying off 120 workers. The layoff will start August 31st, and the company says it will be permanent. According to the WARN notice it is due to the closure of the warehouse.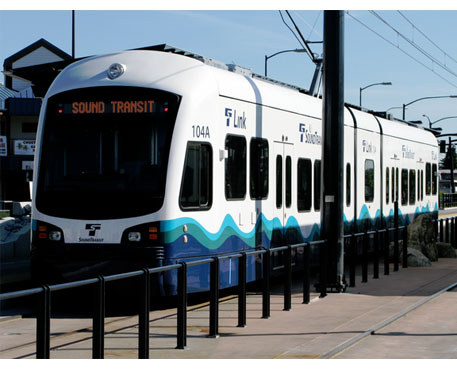 ► From the Seattle Times — Two light-rail stations in Seattle escape ST3 budget chopping, most other projects delayed — Despite a crippling finance crisis, a unanimous Sound Transit board voted Thursday to finish the Northeast 130th Street light-rail station in Seattle by 2025. Members also kept a Graham Street station, in the middle of Seattle's Rainier Valley, and a Boeing Access Road station on track to open in 2031 as promised to voters in the Sound Transit 3 ballot measure, passed five years ago. Those moves were highlights of the transit board's "realignment" plan, which delays most regional projects by two to 10 years.
► From the (Everett) Herald — Light rail timeline slips, but extension north is assured — The Sound Transit board has decided that one project's overruns can't hold up other work on the system.
► From KOMO News — King County courthouse workers plan rally amid mounting concerns about building safety — Some workers in the King County courthouse are scheduled to hold a rally on Friday to call attention to their concerns about building safety following an attempted sexual assault of a female worker last week, authorities have said. The proposed rally will be held in the aftermath of news that King County Sheriff Mitzi Johanknecht had ordered her professional staff who work at the sheriff's headquarters to begin working remotely because of ongoing security issues at the building.
---
THAT WASHINGTON
► From the Washington Post — It is time for Congress to act again to protect the right to vote (by U.S. Attorney General Merrick Garland) — In a column published after his death, John Lewis recalled an important lesson taught by Martin Luther King Jr.: "Each of us has a moral obligation to stand up, speak up and speak out. When you see something that is not right, you must say something. You must do something." On this anniversary of the Voting Rights Act, we must say again that it is not right to erect barriers that make it harder for millions of eligible Americans to vote. And it is time for Congress to act again to protect that fundamental right.
► From Politico — Texas governor calls second special session for GOP's push to change election laws — Democrats have been blocking a Republican elections law by fleeing the state to deny the GOP a quorum during the current legislative session.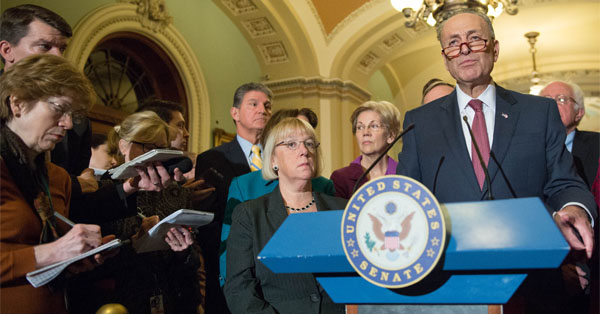 ► From The Hill — Schumer moves to shut down debate on $1T infrastructure bill — Senate Majority Leader Charles Schumer (D-N.Y.) is teeing up a Saturday vote to wind down debate on a roughly $1 trillion infrastructure bill, with senators hoping to pass the legislation as soon as this weekend. Schumer on Thursday night moved to arrange the vote for Saturday, where he'll need 60 votes to move forward, after a day of behind-the-scenes haggling failed to produce a breakthrough.
► From The Hill — CBO says bipartisan infrastructure bill would add $256B to deficit over 10 years — The CBO on Thursday released an analysis saying the $1 trillion bipartisan infrastructure package would add $256 billion to the federal deficit over the next decade, a difficult pill to swallow for GOP senators who have insisted on paying for the entire cost of the legislation.
► From The Hill — McConnell: GOP will block debt limit hike if Democrats pursue spending plans — Senate Minority Leader Mitch McConnell (R-Ky.) on Thursday said Senate Republicans will not vote for legislation to raise the debt limit if President Biden and Democrats stick to their plan to push through a $3.5 trillion spending and tax reform proposal this fall.
---
NATIONAL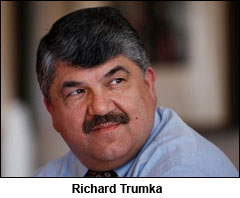 ► From the AP — Richard Trumka, longtime president of AFL-CIO, dies — Richard Trumka, the powerful president of the AFL-CIO who rose from the coal mines of Pennsylvania to preside over one of the largest labor organizations in the world, died Thursday. He was 72.
ALSO TODAY at The Stand — Nation mourns, honors AFL-CIO's Trumka
► From the American Prospect — Coal Miner's Son: Rich Trumka (1949-2021) (by Harold Meyerson) — Rich Trumka, the president of the AFL-CIO who died suddenly Thursday of a heart attack, was born and raised in Nemacolin, a small town near Pittsburgh. If anyone could claim to be a son of the white working class—that onetime anchor of the New Deal coalition that has drifted steadily rightward in recent decades—it surely was Trumka… His backstory made Trumka's efforts to course-correct that white working-class rightward movement all the more authentic and blunt. In the summer of 2008, when that rightward movement was taking the form of opposition to Barack Obama's bid for the presidency, Trumka, then the AFL-CIO's secretary-treasurer, went to Pittsburgh to address the convention of the Steelworkers and confront that opposition head-on. The YouTube recording of Trumka's speech went viral, which was a first, surely, for any presentation by a union official.
► From the AP — U.S. added 943,000 jobs in July; unemployment rate at 5.4% — Hiring surged in July as American employers added 943,000 jobs. The unemployment rate dropped to 5.4% another sign that the U.S. economy continues to bounce back with surprising vigor from last year's coronavirus shutdown.
ABC's @elwynlopez takes an in-depth look at the division in the tight-knit town of Brookwood, Alabama, where mine workers have entered the fourth month of strikes after rejecting a contract they say was "unfair." https://t.co/6PhHTpozCP pic.twitter.com/IxPJQ61SKK

— ABC News Live (@ABCNewsLive) August 6, 2021
► From Politico — Hospital execs still mum on Cuomo after 1199 calls for his ouster — The state's largest health care workers union, 1199SEIU, has joined the ranks of virtually everyone else in New York calling for Gov. Andrew Cuomo's ouster, shifting the focus to the state's powerful hospital industry — among Cuomo's most prominent and loyal allies.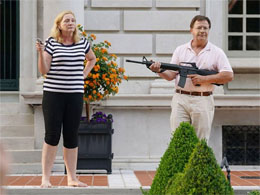 ► From the Washington Post — Missouri's governor uses his pardon power — but not for two innocent Black men in prison (editorial) — So it is mind-boggling — and truly appalling — that the individuals Missouri Gov. Mike Parson (R) has found time to pardon are the unrepentant gun-toting McCloskeys and not two Black men who have suffered the grave injustice of being locked up, with no end in sight, for crimes they did not commit. The pardons for the McCloskeys, who are White, were announced Tuesday by the governor's office without comment; no wonder, considering nothing could possibly be said to justify the action.
---
T.G.I.F.
► As The Entire Staff of The Stand continues to mourn the loss of the dynamic, legendary Richard Trumka, we are reminded that life is short. You must make the most of it in your work — as Trumka surely did — and with your family — who he was with celebrating his grandson's birthday when he passed. Here is a beautiful song on this subject by The Flaming Lips, a very strange band whose live show should be on everyone's bucket list. Rest in peace, Brother.
Do you realize
That everyone you know someday will die?

And instead of saying all of your goodbyes
Let them know you realize that life goes fast
It's hard to make the good things last
You realize the sun doesn't go down
It's just an illusion caused by the world spinning round
---
The Stand posts links to Washington state and national news of interest every weekday morning by 10 a.m.
WASHINGTON IS A UNION STATE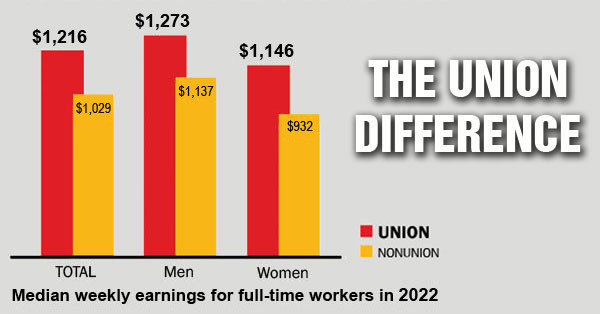 CHECK OUT THE UNION DIFFERENCE in Washington state: higher wages, affordable health and dental care, job and retirement security.
FIND OUT HOW TO JOIN TOGETHER with your co-workers to negotiate for better working conditions and respect on the job. Or go ahead and contact a union organizer today!