Richard Trumka (1949-2021) | Farm workers in peril | Union Busting 101
Thursday, August 5, 2021
---
BREAKING NEWS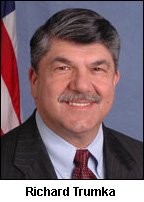 ► from Politico —  AFL-CIO President Richard Trumka dead at 72, sources say​ — Richard Trumka, president of the powerful AFL-CIO labor organization, has died unexpectedly, two sources told Politico. Trumka, 72, had served as president of the federation, which represents more than 12.5 million workers, for more than a decade and has been a close ally of the Biden White House.
More to come later today at The Stand.
---
LOCAL
► From the Seattle Times — Heat was contributing factor in July death of Yakima Valley farm worker — Gueta Vargas, known to his family as Jose Cortez Avila, died July 29 at Virgil Gamache Farms, hops farm near Toppenish — a worker fatality the Yakima County Coroner's Office attributed to atherosclerotic disease with environmental heat as a contributing factor.
On July 29, a hops worker collapsed and died while working in Yakima County, WA. The temperature was well over 100 that day.

He leaves behind a wife and 6 children who are filled with questions, grief and anger.

Heat death is entirely preventable.
Our lives are not disposable. pic.twitter.com/PmXNcJyZuZ

— United Farm Workers (@UFWupdates) August 3, 2021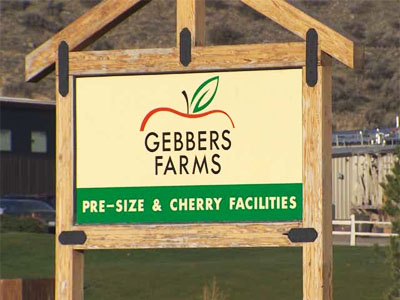 ► From the Seattle Times — Gebbers Farms to invest more than $2 million in worker housing, health to settle state L&I case spurred by two COVID-19 deaths — Gebbers Farms Operations will spend more than $2 million to improve worker housing and health care in a settlement reached with the state Department of Labor & Industries. The improvements will resolve a case stemming from state citations for violating COVID-19 safety regulations in 2020 when two employees of the Okanogan-based orchards died from the coronavirus. The L&I investigation of Gebbers last year found 24 egregious willful violations — 12 for unsafe sleeping arrangements in temporary worker housing and 12 for unsafe worker transportation during the pandemic.
ALSO TODAY at The Stand — In L&I deal with Gebbers Farms, company will invest $2 million — UFW says settlement lets "indescribably negligent" company off the hook in the deaths of two farm workers.
► From the Ellensburg Daily Record — Worker falls to his death while working on Beverly Railroad Bridge — Gabriel Zelaya, 39, a private contractor working on the new concrete decking of the Beverly Railroad Bridge near Vantage, died after falling approximately 70 feet to an island below on Tuesday, according to the Kittitas County Sheriff's Office.
► From the Seattle Times — Seattle reaches $1 million settlement with Postmates over alleged violations of gig worker rules — Seattle's Office of Labor Standards said Wednesday that Postmates, an online food delivery platform, has agreed to pay nearly $1 million to settle allegations it violated the city's paid sick leave policies for gig workers. The settlement amounted to $972,075, most of which is for back wages and damages to the 1,646 Postmates gig workers in Seattle, the city said.
► From the News Tribune — Employees walk out over working conditions at Burger King in Key Peninsula mall — The Key Peninsula workers simply closed the restaurant Tuesday and went home. A napkin hung on a window read, "Closed due to staffing issues." Two employees, who asked not to be named out of fear of retaliation, said the walkout occurred because the staff was "fed up" after a general manager failed to show up for work.
---
COVID-19
► From the (Everett) Herald — What's it going to take to get more vaccinated? (editorial) — Employers, such as Microsoft, Walmart, Google and Facebook — out of concern for their bottom lines as much as for public health — are mandating vaccines for employees, as have many hospitals, nursing homes and other health care facilities. And yes, as long as exceptions are made for those with specific disabilities or sincere religious beliefs, employers can make vaccination a condition of employment. Similar employee mandates are being readied or considered for other public employees. … Really, it shouldn't be necessary. Vaccination should be an obvious matter of self-preservation and respect for those around you.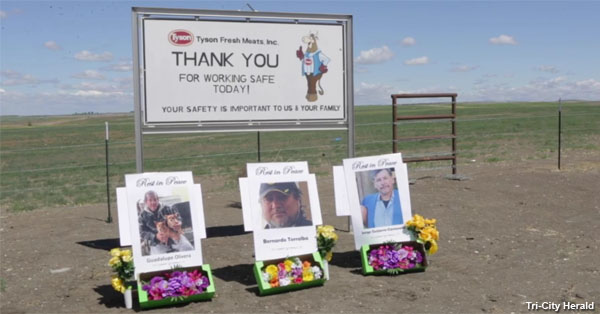 ► From the Tri-City Herald — Employer of 1,400 Tri-Cities area workers to require COVID vaccinations — Workers at Tyson Fresh Meats in Wallula will be required to be vaccinated against COVID-19, as Tyson requires all its United States workforce to be vaccinated. Frontline workers at the plant will receive a $200 bonus once their fully vaccinated status is confirmed. About 1,400 people are employed at the beef processing plant near Pasco, and at least four workers at the plant are known to have died from COVID-19.
► From the Spokesman-Review — Spokane Veterans Home COVID outbreak leads to eight hospitalizations, one death — Four staff members and eight residents tested positive since July 21.
► From the Seattle Times — Horizon Air pilots object that new sick leave policy risks safety — Alaska Air Group management told its pilots to stay home if they had any symptoms of COVID-19,but a new policy at the airline's Horizon Air subsidiary means those who called out sick more than five times in the past year jeopardize their career path at the airline. Horizon pilots say that because the policy threatens to bar them from moving up to the more lucrative jobs at Alaska Airlines, it could lead to safety risks.
► From the Washington Post — As breakthrough COVID infections rise, nursing home chains require staffers be vaccinated — Some long-term-care operators are requiring vaccinations for their staffs to prevent a repeat of last year's deadly surge of the virus in residential facilities.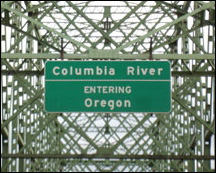 ► From the Oregonian — Oregon health care workers must get COVID-19 shots or submit to weekly testing, governor says — Oregon health care workers will have to get vaccinated for COVID-19 or face weekly testing, Gov. Kate Brown's office said Wednesday, in an apparent step to fight the state's run-away coronavirus case numbers fueled by the delta variant. Brown's intervention effectively neutralizes a unique Oregon law that says employers can't fire health care workers for not being vaccinated. The Oregon Nurses Association, which had previously opposed vaccine mandates, supports Brown's measure. "This is a reasonable and sensible approach which respects the individual choices of health care workers while also protecting public health," a union spokesman said.
► From HuffPost — More kids are getting sick with COVID-19, top pediatrics group finds — Infections rose nearly 85% last week from the week before as the delta variant spreads.
► From Politico — 'Literally losing our workforce': Florida schools defy DeSantis' anti-mask order — Florida school districts are moving to resist GOP Gov. Ron DeSantis' order barring schools from implementing mask requirements for kids, setting up a fight with the Republican governor who has resisted any COVID-related mandates.
► From the Washington Post — A Texas GOP leader railed against vaccines and masks. Then he died of COVID.
---
DEJA VU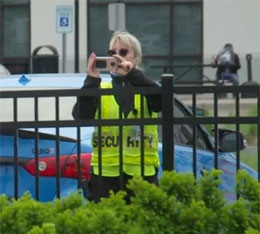 ► From Vice — Amazon unlawfully confiscated union literature, NLRB finds — Amazon illegally prohibited an employee from giving workers pro-union literature, confiscated that literature, and gave workers the impression that their organizing activity was being surveilled at the company's Staten Island fulfillment center in New York, according to National Labor Relations Board charges… Under the National Labor Relations Act of 1935, it is illegal for employers to interfere with or retaliate against workers involved in union activity, including by surveilling or creating the impression of surveillance of union organizing. During the past year, the NLRB has repeatedly found evidence that Amazon has illegally violated these laws. "The penalties for violating the [NLRA] are meaningless," said John Logan, an expert on the union avoidance industry at San Francisco State University. "[For Amazon], it's the cost of doing business. You can make a case that Amazon falls into the category of the worst offenders, a poster child for labor law violations."
EDITOR'S NOTE — Reason #238 why we need to Pass the PRO Act!
---
THAT WASHINGTON
► From The Hill — Senate eyeing possible weekend finish for $1T infrastructure bill — Senators are in negotiations over wrapping up a roughly $1 trillion bipartisan infrastructure deal, with an eye at finishing it as soon as this weekend. Senators say they are looking at holding a key vote to wind down debate on Saturday, where the bill would need 60 votes to move forward.
► From The Hill — Senate rejects GOP effort to add Trump border wall to bipartisan infrastructure deal — Senators voted 48-49 on the proposal by Sen. Ron Johnson (R-Wis.) to prohibit the cancellation of border wall contracts. It needed 60 votes in order to be added into the bill.
► From the AP — Immigrant detentions soar despite Biden campaign promises — The number of detainees has more than doubled since the end of February, to nearly 27,000 as of July 22, according to the most recent data from ICE. That's above the roughly 22,000 detained last July under Trump, though it's nowhere close to the record in August 2019, when the number of detainees exceeded 55,000, ICE data shows.
► From Roll Call — As Labor reviews ESG rule, study says many 401(k)s don't reflect sustainability pledges — As House Democrats step up pressure on Labor Secretary Marty Walsh to clarify use of environmental, social, and governance-minded investing in employer-sponsored retirement plans such as 401(k)s, a study found that plan investments often fail to align with their sustainability commitments.
---
NATIONAL
► From the Tuscaloosa News — 'We are union!': Rally held in Brookwood to support Warrior Met Coal mine strike — Coal miners and coal miner supporters from across the eastern United States descended Wednesday on Brookwood to support the ongoing coal miner strike against Warrior Met Coal Inc., which entered its fifth month on Aug. 1.
TAKE A STAND — Support these Warrior Met Coal strikers and help them stay out One Day Longer! Make a donation to their strike fund today.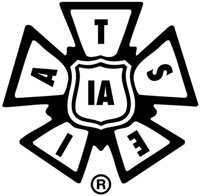 ► From Deadline – IATSE adopts new equity statement; will conduct 'census' next year to measure diversity among its 150,000 members — The statement, which was adopted earlier this month by the union's general executive board, says that IATSE "acknowledges that while we all face barriers to our success, there are those among us who face barriers that are more substantial and entrenched than others. We call upon all to identify, minimize, or erase obstacles that are within our control to make a more equitable pathway to unionism, leadership, and equality."
► From Vice — Uber, Lyft introduce Prop 22 clone to undermine labor law in Massachusetts — Uber, Lyft, DoorDash, and Instacart have spent the past year failing to introduce Prop 22 clones through legislation. This is the first ballot measure since California's last year.
► From Vox — Georgia Republicans didn't waste any time in using their new voter suppression law — Republicans have begun a legal process that could result in mass disenfranchisement of voters in the Democratic stronghold of Atlanta for the 2022 statewide and midterm elections.
► From the USA Today — Spirit Airlines bedlam, day five: Airline cancels nearly half of Thursday flights — Spirit Airlines, which has canceled more than 1,300 flights since Sunday as it grapples with a series of issues including tech outages and staffing shortages, on Wednesday said cancellations should ease in the days to come as it reboots its operation. That day doesn't appear to be Thursday. The Florida-based carrier has already canceled 381 Thursday flights or 48% of its scheduled flights, as of 9:40 a.m. EDT.
---
TODAY'S MUST-READ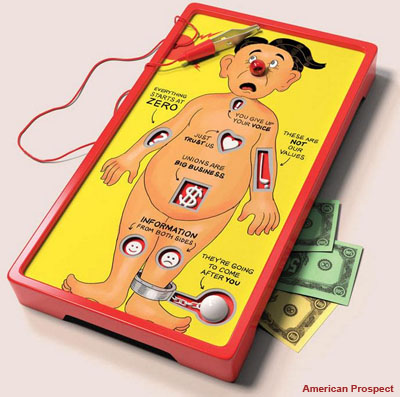 ► From the American Prospect — Anatomy of an anti-union meeting — Mike Woliansky began to speak, in a practiced, rehearsed fashion that most resembled the closing argument from a prosecutor. Woliansky is the CEO of No Evil Foods, a plant-based meat company that brands itself as strongly left-wing. "It's a very real risk that having a union at No Evil Foods will greatly impact our ability to continue raising capital," Woliansky intoned, the self-described leftist singing off the song sheet of cold-eyed capitalism. … Former workers at No Evil Foods have described it as the "scorched earth speech." Two days later, workers would vote 43-15 against going union. It was the last and perhaps the most nakedly direct of a series of captive-audience meetings held for No Evil Foods employees in the run-up to the union vote. Across America, meetings like this have been routine for decades; union organizers are excluded, of course, but employees are required to attend. They're part of the playbook that union-busting consultants hand to companies looking to fight collective-bargaining efforts. They may be routine, but it's hard to truly gauge just what goes on inside these private meetings. We can imagine the arguments made about union corruption, threats to businesses, and the uncertain relationship between workers and management. But it's quite different to actually hear bosses go on for hours, day after day, about the scourge of unions. The cumulative nature of the messaging can only be weighed if you hear it. And thanks to workers at No Evil Foods, we can.
---
The Stand posts links to Washington state and national news of interest every weekday morning by 10 a.m.
WASHINGTON IS A UNION STATE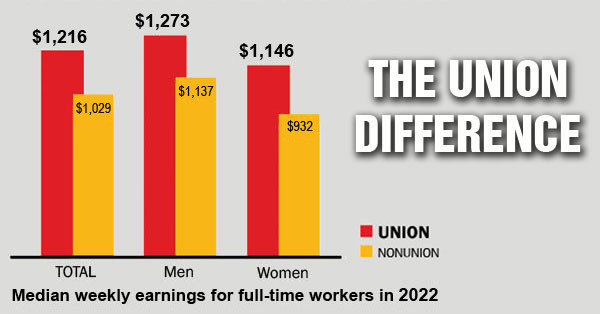 CHECK OUT THE UNION DIFFERENCE in Washington state: higher wages, affordable health and dental care, job and retirement security.
FIND OUT HOW TO JOIN TOGETHER with your co-workers to negotiate for better working conditions and respect on the job. Or go ahead and contact a union organizer today!