Inslee's vaccine mandate | The heat is back | Infrastructure bill passes
Tuesday, August 10, 2021
---
VACCINE MANDATES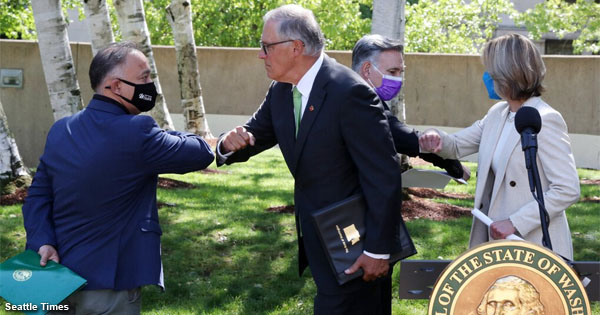 ► From the Seattle Times — Washington state employees, health care workers must be vaccinated against COVID — Citing a spike in COVID-19 infections driven by unvaccinated people, Gov. Jay Inslee on Monday issued a sweeping order requiring most state employees — along with hundreds of thousands of health care workers — to get vaccinated soon or lose their jobs. State workers will have until Oct. 18 to get fully vaccinated and show proof, or face "nondisciplinary dismissal" for failure to meet job requirements, according to Inslee's office. Contractors who work on state job sites also must comply. Employees will be allowed to seek exemptions for religious or medical reasons, but political or philosophical objections won't be honored.
The Stand (Aug. 9) — WSLC outlines position on vaccine mandates — As labor continues to support vaccination, WSLC says workers must have a voice in employers' vaccine policies. UPDATED with statements from with statements from WFSE, Teamsters Local 117, WSNA, SEIU Healthcare 1199NW and UFCW 21 regarding the governor's vaccine mandate.
► From the Spokesman-Review — Health care unions support of vaccines, want mandates bargained in contract talks — Unions that represent tens of thousands of nurses and other health caregivers throughout the state are supportive of Gov. Jay Inslee's vaccine mandate issued on Monday, but they want such new requirements to be bargained as part of contract negotiations. Vaccine mandates have put health care unions in a delicate position: They are strong supporters of the vaccines but have a duty to represent the interests of all their members, including those who don't want to be vaccinated.
► From the News Tribune — Not all workers in health-related services covered by new state COVID vaccine mandate — "We are exempting home care, home health and home hospice workers," a govern's spokesperson said. "But individual providers providing health care, rather than personal care, would still be covered. For example, a physical therapist providing health care in the home would be included."
► From the AP — Pentagon to require COVID vaccine for all troops by Sept. 15
► From The Hill — Fauci supports mandates for teacher vaccinations
---
COVID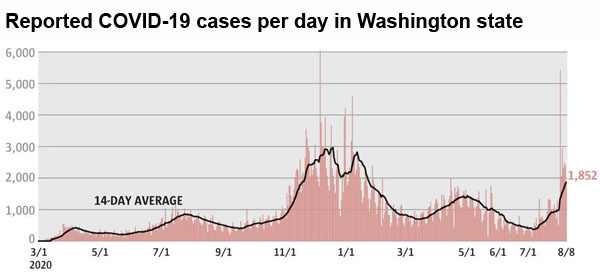 ► LIVE from the Seattle Times — Coronavirus daily news update, Aug. 10 — The latest count of COVID-19 cases in Washington totals 495,338 infections (14-day average of cases per day: 1,461) and 6,168 deaths (7-day average of deaths per day: 6)
► From the Daily News — COVID-19 cases near record levels in Cowlitz County
► From the Seattle Times — COVID outbreak at Tacoma facility for immigrant detainees worsens, with 150 cases since June — Since June, 150 people, including seven guards and a federal health care worker, have tested positive.
► From the Oregonian — Multnomah County to require masks starting Friday, governor calls for others to follow — The rules apply to indoor public spaces, including businesses, and could run through year end.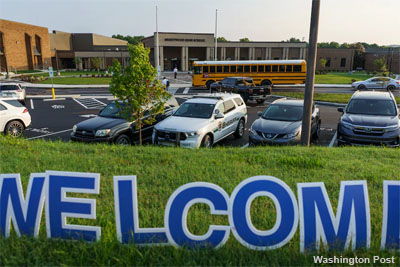 ► From the Washington Post — Hopes and fears as schools open their doors for new year — With a mix of optimism and trepidation, teachers and students began returning to classrooms in large numbers Monday, as the nation opens a third-straight school year upended by the pandemic. Educators are anxious to begin academic and emotional recovery for students knocked about by more than a year of online and hybrid learning. But as a resurgent virus inflicts fresh damage, many were forced to confront a new round of pandemic politics, with debates over vaccines and masks consuming districts and communities.
► From Politico — DeSantis threatens to withhold salaries of education officials as counties find workarounds for his mask ban
► From the Seattle Times — Florida church reeling after six members die within 10 days
► From the NY Times — Hospitalizations soar in states with low vaccination rates
► From the AP — Texas Gov. Abbott seeks out-of-state help against COVID-19
► From the Washington Post — Arkansas is down to 8 open ICU beds
► From the Washington Post — Conservative radio host and vaccine critic dies of COVID-19 complications — His friends and family say Dick Farrel urged others to get vaccinated before his death.
---
CLIMATE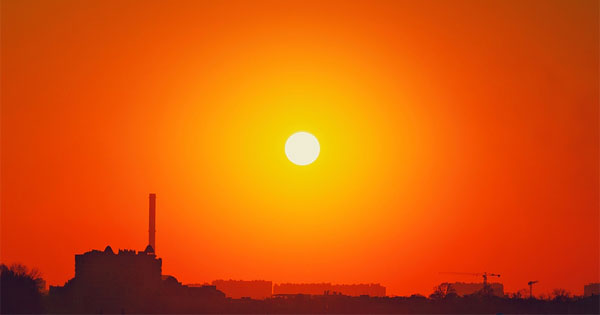 ► From the Tri-City Herald — Sweltering 108-degree high to bake Tri-Cities this week. More smoke is set to roll in — An excessive heat watch has been issued from Wednesday through Sunday for the Tri-Cities and most of southcentral to southeast Washington.
The Stand (July 13) — New L&I rule aims to protect workers amid extreme heat — The emergency Outdoor Heat Exposure rule clarifies proactive steps that employers must take to prevent outdoor workers from suffering heat-related illness.
► From the Spokesman-Review — 100-degree days expected to return to Spokane
► From the Columbian — Triple-digit temps expected in Clark County again
► From the Seattle Times — Seattle to see hot, possibly record-breaking temps this week
► From the Seattle Times — This tribe has lived on the coast of Washington for thousands of years. Now climate change is forcing it uphill.
► From Vox — The devastating new UN report on climate change, explained — "There's no going back" — and there's no room for wishful thinking, top climate scientists say.
► From the Spokesman-Review — Inland Northwest climatologists sound off on UN report: 'We definitely need to worry about snowpack'
► From the NY Times — The ashes of the Dixie fire cast a pall 1,000 miles from its flames — At its center in the eastern mountains of California, the fire is devouring acre after acre of rugged wildland to become the second largest blaze in the state's history. But Dixie and other megafires in the West have left a footprint much larger than the evergreen forests they level and the towns they decimate. Even as far as Denver, 1,100 miles to the east, the fire has helped create a pall of noxious smoke during an already scorching summer.
► From The Hill — Californians draw guns on firefighters trying to rescue them from wildfire — "We have firefighters getting guns pulled out on them because people don't want to evacuate," California fire officials said.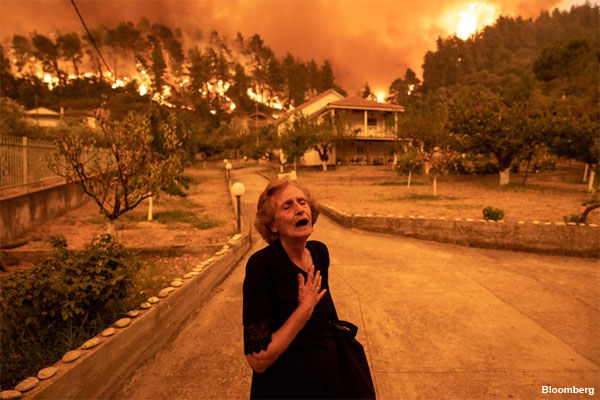 ► From the Washington Post — The photos of Greece on fire are shocking. But shock doesn't always lead to change. — The challenge now is fighting off despair, and few images have captured the despair of climate change as powerfully as a photograph made Sunday in Greece. An elderly woman from a mountain village on the island of Evia holds her right hand over her heart, her mouth is open, her eyes closed. With a wildfire consuming a forest behind her, she stands before the world like a wailing chorus member from a tragedy by Aeschylus or Sophocles.
---
LOCAL
► From KING 5 — Racial disparities at Seattle Children's Hospital continue, investigation finds — The investigation also found the hospital lacked the accountability, infrastructure and culture to address racial disparities in patient treatment.
► From the PSBJ — Seattle Children's releases findings from its internal investigation after blowback — In the wake of a public outcry for greater transparency, the Seattle Children's Hospital board of trustees voted to release the summary of the findings from a six-month independent external investigation into racism at the organization.
The Stand (Jan. 6) — WSNA, others call on Seattle Children's to address racism
► From the Seattle Times — Filson, iconic Seattle apparel-maker, slashes factory staff but vows to keep local production — Filson, the 124-year-old Seattle-based maker of high-end outdoor workwear and other gear, has laid off dozens of local factory workers but rejected speculation that it planned to end manufacturing in Washington next year. Fifty-six Seattle-area workers, including 38 union manufacturing employees at Filson's new Kent facility, were laid off in July.
---
THAT WASHINGTON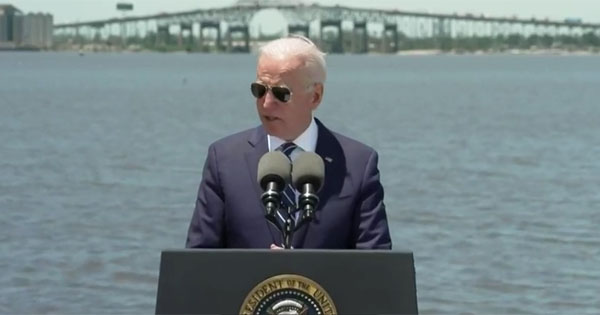 ► BREAKING from The Hill — Senate passes $1T bipartisan infrastructure bill in major victory for Biden — The Senate on Tuesday passed a roughly $1 trillion bipartisan infrastructure deal, a significant win for President Biden and the first step on his top legislative priority. Senators voted 69-30 on the bill. It includes money for new investments for infrastructure projects like roads, bridges, broadband, water and rail. The bill is now heading to the House, where it faces an uncertain future and skepticism from progressives.
► From the NY Times — Senate Democrats begin $3.5 trillion push for 'big, bold' social change — A Senate budget blueprint, which Democrats hope to pass this week, would ease passage of legislation that would mark the biggest expansion of the social safety net in nearly 60 years.
► From The Hill — Budget package includes plan for pathway to citizenship, green cards for millions — Democrats' $3.5 trillion budget resolution package instructs lawmakers to chart a pathway to citizenship for millions of people while investing in border security.
► From Politico — Biden extends freeze on student loans as progressives push to cancel them — The pandemic relief, which suspends monthly loan payments and interest for 40 million borrowers, had been set to expire at the end of September.
► From the Washington Post — Judge asks why Capitol rioters are paying just $1.5 million for attack, while U.S. taxpayers will pay more than $500 million
---
NATIONAL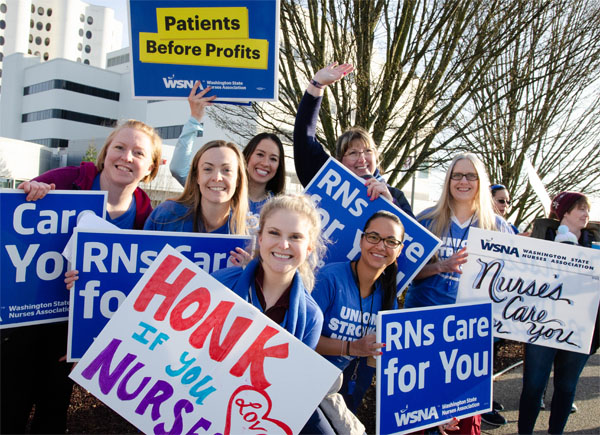 ► From The Hill — Most in new poll say nurses, health care aides are underpaid — The majority of Republicans and Democrats agree that health care aides and nurses are underpaid, according to a new study released on Monday. While nearly seven in 10 Americans trust doctors and nurses to make the best decisions for them and their families, 59 percent of those surveyed think that nurses are underpaid and 61 percent believe that health care aides also deserve to be paid more.
► From Deadline — IATSE to producers: It's time for new media to pay up — "New Media is just media," the union said in advance of next week's resumption of negotiations with management's Alliance of Motion Picture and Television Producers for a new film and TV contract. "For over 15 years, IATSE members have supported the development of productions made for delivery over the Internet and other similar distribution systems ('New Media') as it has grown to become a commercially viable and profitable method that dominates content delivery."
► From NBC News — Big Tech call center workers face pressure to accept home surveillance — Colombia-based call center workers who provide outsourced customer service to some of the nation's largest companies, including Apple, Amazon and Uber, are being pressured to sign a contract that lets their employer install cameras in their homes to monitor work performance, an NBC News investigation has found.
► From Reuters — Pay cut: Google employees who work from home could lose money — It is an experiment taking place across Silicon Valley, which often sets trends for other large employers.
► From the NY Times — Decline in immigration threatens growth of regions on the rise — Immigrants helped make places like Northwest Arkansas an economic dynamo. But their dwindling numbers, a big factor in slower population growth, could have long-term repercussions.
---
RICHARD TRUMKA (1949-2021)

A very young Richard Trumka gets to the root of the problem…
"If corporations can impose their will on this country, we'll see a future where oil & gas take preference over children, where education doesn't matter as much as a dollar … that's lost all social conscience."

— Richard Trumka, @AFLCIO

Rest in power.

?Appalshop Archive pic.twitter.com/h6wfO2sqKg

— Appalshop (@Appalshop) August 9, 2021
ALSO at The Stand:
Nation mourns, honors AFL-CIO's Richard Trumka (Aug. 6)
WSLC: Richard Trumka's passing is a monumental loss (Aug. 5)
---
The Stand posts links to Washington state and national news of interest every weekday morning by 10 a.m.
WASHINGTON IS A UNION STATE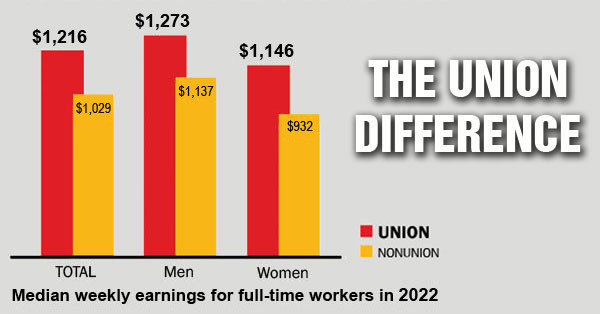 CHECK OUT THE UNION DIFFERENCE in Washington state: higher wages, affordable health and dental care, job and retirement security.
FIND OUT HOW TO JOIN TOGETHER with your co-workers to negotiate for better working conditions and respect on the job. Or go ahead and contact a union organizer today!