COVID's Tuesday: 1,000 dead | Nabisco strike | Hotel workers left behind
Wednesday, August 18, 2021
---
COVID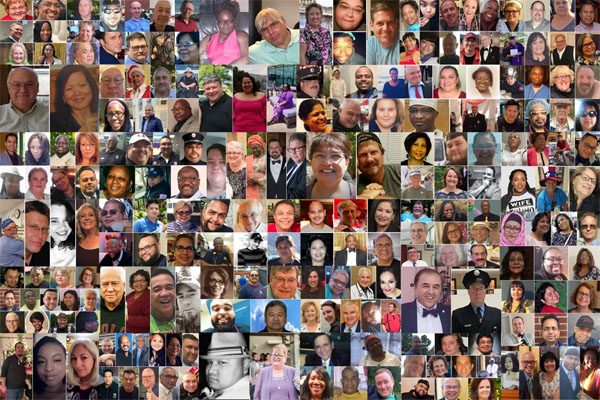 ► From Reuters — U.S. reports more than 1,000 COVID deaths in single day — The United States reported more than 1,000 COVID-19 deaths on Tuesday, equating to around 42 fatalities an hour, according to a Reuters tally, as the Delta variant continues to ravage parts of the country with low vaccination rates.
► From HuffPost — As COVID-19 cases soar, more hospitals report ICUs nearing capacity, with worst to come — More than a quarter of the nation's occupied ICU beds are being used for COVID-19 patients.
► From the Olympian — Olympia hospitals have limited beds, ventilators available, health officials say — The number of patients are exceeding adequate capacity at Olympia hospitals and ventilators are in short supply, a local health official said. Providence St. Peter Hospital and Multicare Capital Medical Center were treating 64 COVID-19 patients on Tuesday, said PHSS director Schelli Slaughter during a board of county commissioners meeting. "This is by far an all-time high number," Slaughter said.
► From KXLY — Spokane County reports highest number of COVID-19 patients hospitalized since pandemic started
► From the Tri-City Herald — COVID patients flooding into swamped hospitals
► From the (Everett) Herald — COVID-19 patients are again filling county ICUs
► From the Wenatchee World — 'We are completely on the defensive': COVID rates hit highest number this year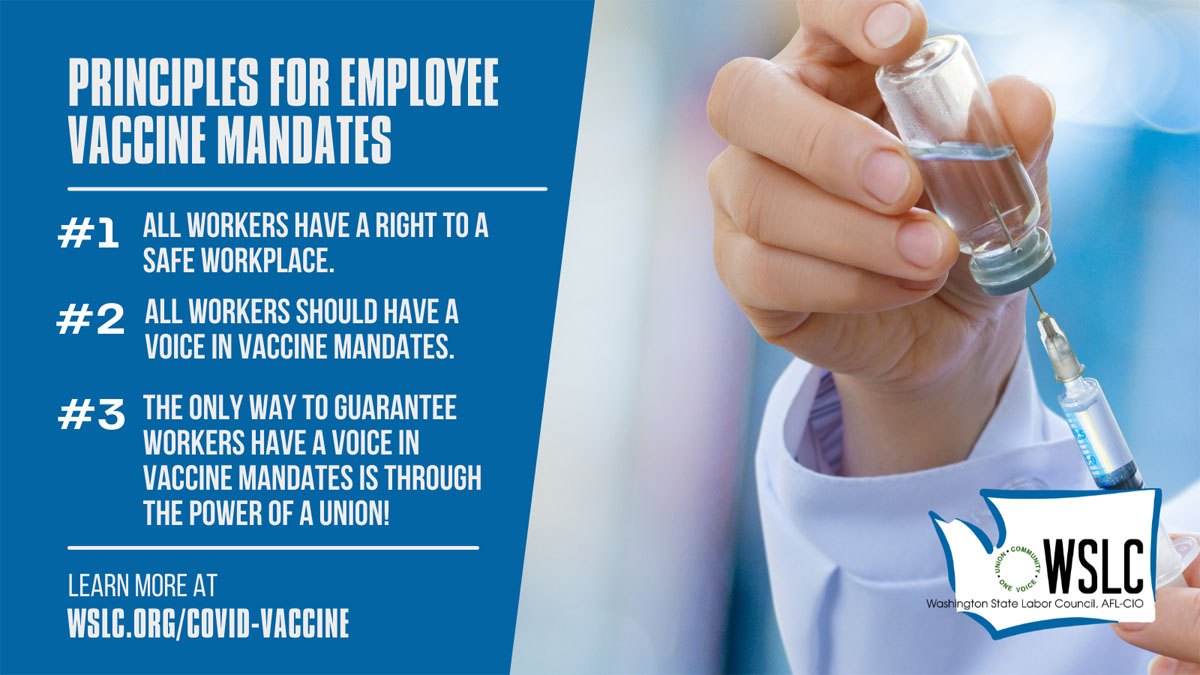 ► From KXLY — Gov. Jay Inslee to hold press conference with state superintendent Chris Reykdal — The governor's office said Inslee will hold a 2:30 p.m. press conference from an elementary school in Olympia. It comes on the heels of Reykdal calling on Inslee to require everyone who works at a K-12 school to get vaccinated.
The Stand (Aug. 17) — Public service unions issue joint statement on vaccine mandates
The Stand (Aug. 9) — WSLC outlines position on vaccine mandates
ALSO see WSLC's Vaccine Information for Union Members, which includes a section on Vaccine Mandates.
► From the News Tribune — Tacoma teachers, like me, must be vaccinated against COVID-19 for good of all (by Kevin Heinrich) — Gov. Jay Inslee recently mandated that state employees and healthcare workers be fully vaccinated against coronavirus. I believe public school teachers must also be vaccinated to keep our children and community safe. Children under 12 cannot yet receive the vaccine, putting elementary students and their families at risk even with masks. Parents should have the peace of mind of knowing that at least the adults their children interact with are vaccinated.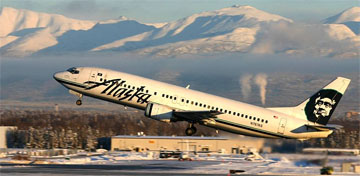 ► From the Seattle Times — Three Alaska Airlines employees die of COVID as leadership moves toward vaccination mandate — On Sunday, Anchorage-based Alaska Airlines Capt. Eric Moss, 53, died of COVID-19 shortly after testing positive for the coronavirus, the third employee of the airline to die from the virus within the past month. A person with knowledge of Alaska Air's COVID-19 response and these specific cases said all three employees were unvaccinated… The Alaska Airlines pilots union, the Air Line Pilots Association, which is currently in contract talks, criticized management for not providing incentives for vaccination and making it easier to schedule time off to get the shots. Both the ALPA and the AMFA — the Aircraft Mechanics Fraternal Association — unions insist that Alaska management should not impose an involuntary vaccination mandate without first negotiating with the union.
► From the Washington Post — 'I feel defeated': Mask and vaccine mandates cause new divides as officials try to head off virus surge — The summer of 2021 is a season of mandates, with rules requiring masks and vaccines reemerging as the pandemic's latest cultural and political flash point. In many parts of the country — including states hit hardest by a resurgence of the virus — the mandates are pitting blue cities against red governors, sparking protests and placing new burdens on already harried workers.
► From The Hill — Majority of workers in new poll favors vaccine mandates — The Gallup survey published this week found 52 percent of employees questioned said they are in favor of vaccine requirements, with 38 percent opposed and 10 percent expressing no opinion.
► From the Washington Post — Fears over rising illness and death from the Delta variant fuel Biden administration push for boosters — Data from an array of sources — including the CDC, the Mayo Clinic, and Israel — shows immunity from the vaccines declines over time and suggests that greater protection may be needed to fight off the highly contagious variant, according to several senior officials.

► From Politico — Pope urges world to get vaccinated against coronavirus — Pope Francis appealed to people to get vaccinated in what he called "an act of love."
► From The Hill — Texas governor tests positive for breakthrough infection
---
THIS WASHINGTON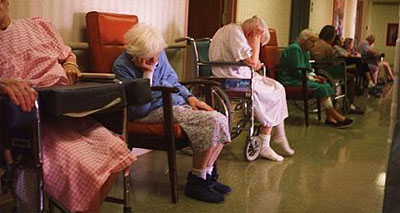 ► From the Seattle Times — Washington hospitals filling as pandemic labor shortage strains health care system — The labor shortage roiling American industries from restaurants to retail stores is now stressing the health care system, causing a ripple effect among Washington hospitals of severe overcrowding. The state's hospitals are at near maximum capacity, forcing administrators to shuffle patients to other facilities, cancel surgeries and fill hallways with rented beds. While the Delta variant of the coronavirus is adding to the burden, hospital administrators say the overcrowding is driven by a pre-coronavirus problem that was exacerbated by the pandemic: they can't find suitable places to discharge some patients who no longer need hospital care. Patients with dementia and mental illness, those without families, and people recovering from COVID-19 are among those being turned away by short-staffed long-term care facilities.
EDITOR'S NOTE — Once again for the folks in the back: It's not a labor shortage, it's a wage shortage. The national median wage of Certified Nursing Assistants, who make up the bulk of the nursing home workforce, is $14.25 per hour — or $29,640 per year if they have a 40-hour work week. That means that half of them make less than that. For too long, our country has depended on women and immigrants, mostly Black, Latinx and people of color, to prop up the for-profit healthcare industry by working for poverty wages at nursing homes and long-term care facilities. The solution to this "labor shortage," as always, is to raise their wages.
► From the Seattle Times — How to end America's longest war the right way, Washington state style (by Danny Westneat) — Some Democrats and Republicans alike saying that we owe some humility to the thousands of Afghans who either assisted our troops or are currently fleeing the Taliban. Helping them resettle, including here in Washington, seems like the bare minimum we might do after 20 years of occupying their country.
► From KNKX — The simple steps you can take right now to help Afghan refugees — Afghans who are arriving in the U.S. will be coming to the Washington, D.C., area; Houston and Fort Worth, Texas; and Seattle and Tacoma, Wash. Here's how you can help them and organizations on the ground in Afghanistan"
ALSO TODAY at The Stand — Check in with union veterans amid crisis in Afghanistan
► From the Yakima H-R — Census data shows Latinos now make up more than half of Yakima County's population — Latinos now represent 50.7% of the county population, according to data from the 2020 Census.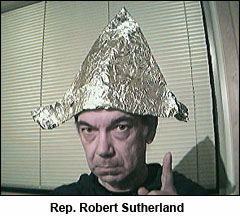 ► From the News Tribune — Election fraud hysteria persists in Washington, and Pierce County takes center stage (editorial) — Quasi-religious trappings were on display Sunday in Snohomish County. That's where four of Washington's most conservative legislators hosted a handful of guest speakers and a congregation of hundreds for a lively mix of anti-fraud, anti-vax tub thumping. They filled a church that gained notoriety last year for openly flouting Inslee's COVID-19 crowd directives. "We're going to take back our state and our county and our country!" shouted Rep. Robert Sutherland (R-Granite Falls) amid a standing ovation. He was joined on stage by three other Republican state representatives: Vicki Kraft of Vancouver and Bob McCaslin and Rob Chase of Spokane County… As they continue to stoke echo-chamber hysteria over a long-settled election, responsible GOP leaders must do all they can to tamp it down.
---
CLIMATE



► From the AP — Washington wildfires grow, prompt evacuations, burn homes — Strong winds on Monday led to fire growth in central and eastern Washington that prompted new mandatory evacuations and burned homes, fire officials said.
► From Reuters — California wildfire crisis escalates amid extreme winds — California's wildfire crisis escalated on Tuesday as resurgent strong winds fanned the state's biggest conflagration, drove flames from a separate, smaller blaze into a rural mountain community and prompted widespread precautionary power shutoffs.
---
BOEING
► From the PSBJ — First Boeing KC-46A tanker headed for Japan after passing refueling test — A Boeing Co. KC-46A tanker built for the Japanese air force passed a major milestone in August when it completed a midair refueling of another aircraft in Washington air space.
---
THAT WASHINGTON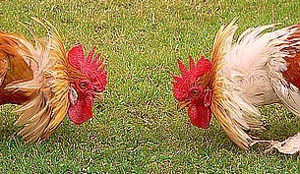 ► From The Hill — Democrats play game of chicken over Biden agenda — Democratic leaders are doubling down on their strategy to advance President Biden's domestic agenda next week, daring a bloc of centrists in their party to object and risk derailing trillions in federal spending on infrastructure projects and social programs.
► From Roll Call — House revises voting rights bill to boost Justice Department powers to challenge states — Vote likely next week on measure named to honor late Rep. John Lewis.
► From Reuters — U.S. plans to double number of asylum officers in Biden border overhaul — The Biden administration will unveil a major overhaul of the U.S. asylum system on Wednesday, including a plan to double staff, in an effort to speed processing at the U.S.-Mexico border where migrant arrests have soared to 20-year highs this year.
---
NATIONAL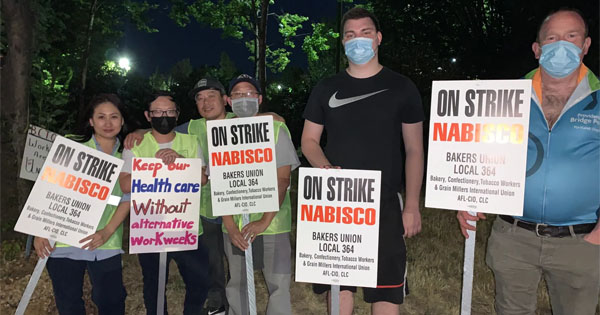 ► From HuffPost — The Nabisco workers who make your Oreos and Ritz crackers are on strike — Hundreds of workers who make and deliver Oreo cookies and Ritz crackers have gone on strike in a massive showdown with Nabisco parent company Mondelez. The work stoppage and 24-hour picket lines began at a production facility in Portland, Oregon, last week and have now spread to a distribution hub in Aurora, Colorado, and another production facility in Richmond, Virginia. The workers are members of the Bakery, Confectionery, Tobacco Workers and Grain Millers International Union (BCTGM), which hasn't been able to reach an agreement with Mondelez on new contracts. Mondelez is demanding changes to pay and health care coverage that would undermine what have long been solid, middle-class production and trucking jobs, the union says.
EDITOR'S NOTE — A Solidarity Rally is planned from 10 a.m. to noon on Saturday, Aug. 21 for the striking Nabisco workers in Portland on the picket line at 100 NE Columbia. Get details.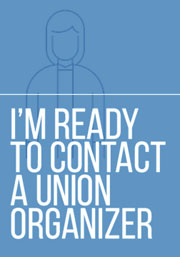 ► From Michigan Live — Facing a pandemic, more Michigan workers turned to unions — Union membership in Michigan is growing. Experts say that as the way people work changes – from wage increases to remote work – one way employees seek to gain power in the workplace is by organizing. Michigan AFL-CIO President Ron Bieber said this is par for the course during times of crisis. "Whenever there's a downturn of any kind – doesn't matter if it's a recession, just a plant closing, COVID – that's when our phone rings as union leaders," he said.
EDITOR'S NOTE — Ger more information about how you can join together with co-workers and negotiate a fair return for your hard work. Or go ahead and contact a union organizer today!
► From the NY Times — Workers, in demand, have a new demand of their own: A career path — People returning to the work force after the pandemic are expecting more from their employers, pushing companies to raise pay, give bonuses and improve health care and tuition plans. Paychecks are getting bigger. Yet many workers are also seeking something else: a career path, not a dead-end job.
► From NPR — Tight supply of truckers leaves a few gas stations dry — The companies that transport fuel to gas stations are scrambling to find qualified drivers to deliver every shipment. And this year, because they can't find enough drivers in places like Colorado, Iowa, and the Pacific Northwest, a scattering of gas stations have briefly run dry.
---
TODAY'S MUST-READ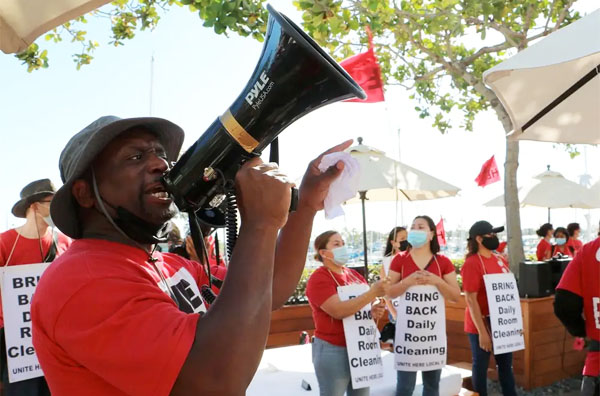 ► From Business Insider — Hotel staff are struggling to find work as their industry rebounds without them — Hundreds of thousands of hotel workers, many of whom are women or people of color, remain out of work as hotels see business recover but continue to go without services like regular housekeeping, room service, and restaurant and bar service. U.S. hotel occupancy this year is expected to average 55.9%, up from 44% last year, according to a report from the American Hotel & Lodging Association. Average U.S. hotel occupancy was 66% in 2019, before the pandemic hit. More than one in 5 hotel jobs that were lost in the pandemic, roughly 500,000 of them, won't return by the end of 2021, the report found. Service cuts hurt guests, too. "If you get rid of daily cleaning, you don't have food and beverage options, and there's very little at the front desk, that's more like a college dorm, not a hotel," Unite Here President D. Taylor said. "This is all about cutting costs and seeing if the guest will take it."
---
The Stand posts links to Washington state and national news of interest every weekday morning by 10 a.m.
WASHINGTON IS A UNION STATE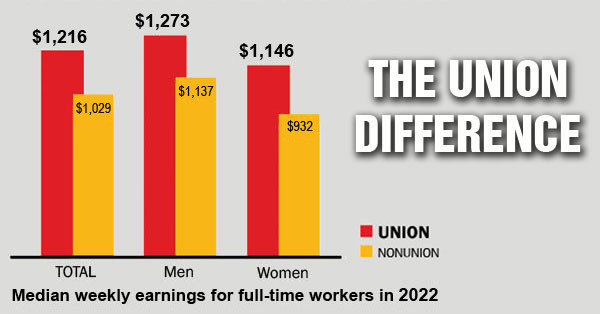 CHECK OUT THE UNION DIFFERENCE in Washington state: higher wages, affordable health and dental care, job and retirement security.
FIND OUT HOW TO JOIN TOGETHER with your co-workers to negotiate for better working conditions and respect on the job. Or go ahead and contact a union organizer today!