ICUs slammed | Heat deaths preventable | Corporate transparency
Tuesday, August 17, 2021
---
COVID
► LIVE from the Seattle Times — Coronavirus daily news update, Aug. 17 — The latest count of COVID-19 cases in Washington totals 514,784 infections (14-day average of cases per day: 2,787) and 6,248 deaths.
► From the Bellingham Herald — Whatcom sees 300 confirmed cases last week — St. Joseph hospital saw its highest number of COVID patients during the entire pandemic.
► From the NY Times — American hospitals buckle under Delta, with ICUs filling up — The number of hospitals with very full ICUs doubled in recent weeks. Now, one in five ICUs have reached or exceeded 95 percent of beds occupied, a level experts say makes it difficult or impossible for health professionals to maintain standards of care for the very sick.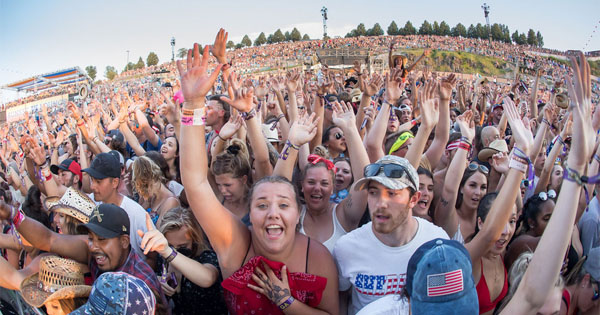 ► From KOMO — Watershed Festival outbreak reaches 210 confirmed cases
► From the Columbian — Unvaccinated to blame for virus surge (editorial) — We are still in this together, despite our divisions. While many people consider COVID-19 restrictions or vaccine mandates to be a matter of personal rights, their decisions impact the entire community… From the start, measures for preventing the spread of COVID have been painted by naysayers as tyranny. With a new surge of the virus, those people are reaping what they have sown. So are the rest of us.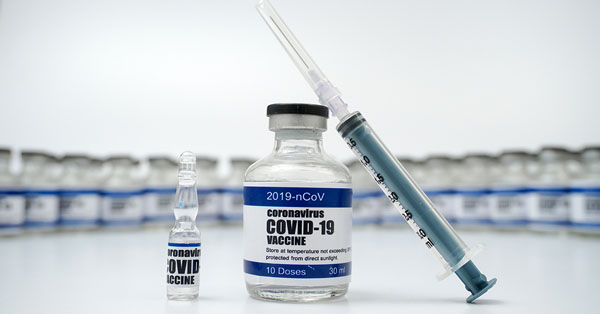 ► From the Washington Post — America's failure to pay workers time off undermines vaccine campaign, according to surveys, policy experts — As federal policymakers search for ways to boost America's vaccination rates, a lack of paid sick leave is playing a role in deterring low-wage workers from taking time off to get vaccinated, according to surveys and policy experts. The shortcomings are playing an underreported role in vaccine hesitancy in the country, particularly among lower-income populations. Workers who do not get paid time off to get the shot or deal with potential side effects are less likely to get the vaccine, research by a Kaiser Family Foundation study shows.
EDITOR'S NOTE — It also stands to reason that workers with scarce or limited paid sick leave are reluctant to use those precious days to get shots and recover from potential side effects. Any employer mandating vaccination should pay for that time off rather than requiring employees to draw down earned sick leave.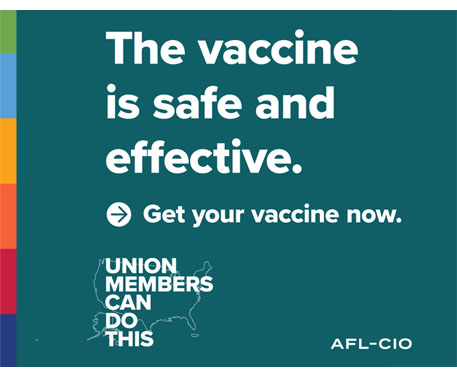 ► From the Washington Post — Labor unions are split on vaccine mandates — Some unions have walked a fine line, stressing the need for any mandates to be negotiated with bargaining units before implementation. Others — most notably the nation's largest teachers union — have shown increasing openness to mandates after initially expressing skepticism.

EDITOR'S NOTE — It's not a fine line. The media wants to report whether unions "support" or "oppose" mandates. But it's not that simple. All unions are supporting and promoting vaccination. A handful of unions have disagreed with the concept of mandates, but all unions are supporting negotiations to ensure accommodations are made to members who face mandates, like paid time off to get the shots/recover (see above), among others. And the only way to ensure those negotiations happen is to have the power of a union.
TODAY at The Stand — Public service unions issue joint statement on vaccine mandates
The Stand (Aug. 9) — WSLC outlines position on vaccine mandates
► From KOMO News — Unemployment benefits may be denied to workers fired for not being vaccinated — If you are fired for not being vaccinated, experts say the chances of getting unemployment benefits are not very high. "Most states would find the employee is disqualified from benefits if they are fired for refusing a vaccination," said Anne Paxton with the Unemployment Law Project.
► From the AP — Sources: U.S. to recommend vaccine boosters at 8 months — U.S. health experts are expected to recommend COVID-19 vaccine boosters for all Americans, regardless of age, eight months after they received their second dose of the shot, to ensure lasting protection as the delta variant spreads across the country.
► From the AP — Among France's poorest, once-lagging vaccine rates jump — Offering vaccinations at a highly visible location with easy access — where people live and work — seems to be doing the trick.
► From the AP — Amid new virus surge, Florida skeptics reconsider vaccines
► From The Hill — Nearly 5,600 Tampa-area school children isolated or in quarantine
---
LOCAL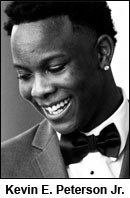 ► From the Columbian — Review: Deadly use of force in Kevin Peterson Jr. shooting ruled legal, justified — An outside prosecutor's office tasked with reviewing the October fatal shooting of Kevin Peterson Jr. by three Clark County sheriff's deputies found the officers' use of deadly force was justified and lawful. The deputies shot Peterson, a 21-year-old Black man, as he ran, armed with a handgun, from a planned drug sale of 50 Xanax pills between him and a confidential informant outside a Quality Inn motel in Hazel Dell on the evening of Oct. 29.
---
BOEING
► From the Seattle Times — Alaska Airlines orders a dozen more 737 MAXs from Boeing — Betting big on a recovery in air travel and on the Boeing 737 MAX as the jet for its future, Alaska Airlines on Monday announced a firm order for a dozen more MAXs — its third order for the airplane since the FAA ungrounded the jet in November.
---
CLIMATE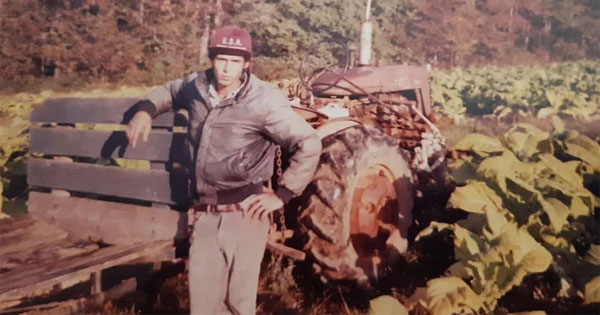 ► From NPR — Hundreds of workers have died from heat in the last decade — and it's getting worse — Cruz Urias Beltran is one of at least 384 workers who died from environmental heat exposure in the U.S. in the last decade, according to an investigation by NPR and Columbia Journalism Investigations, the investigative reporting unit of Columbia Journalism School. The count includes people toiling in essential yet often invisible jobs in 37 states across the country: farm laborers in California, construction and trash-collection workers in Texas and tree trimmers in North Carolina and Virginia. An analysis of federal data from the Bureau of Labor Statistics shows the three-year average of worker heat deaths has doubled since the early 1990s.
The Stand (July 13) — L&I: Employers must protect workers from heat
► From the Seattle Times — Pacific Northwest workplace heat fatalities are a failure of government (by Juley Fulcher) — When workers are forced to labor in this kind of deadly heat without basic protections, it's no wonder that tragedies like Sebastian Francisco Perez's death would result. What makes these heat-related fatalities, illnesses and injuries so deeply infuriating is that they are so preventable. If businesses can't be trusted to protect their employees, government rules are necessary to safeguard worker health. However, when it comes to extreme heat, the federal government has failed to act.
The Stand (June 28) — Ask Congress to support heat stress standard
► From The Guardian — Biggest U.S. reservoir declares historic shortage, forcing water cuts across west — Officials have declared a dire water shortage at Lake Mead, the U.S.'s largest reservoir, triggering major water cuts in Arizona and other western states.
---
THAT WASHINGTON
► From The Hill — September unemployment cliff looms for 7 million Americans — More than 7 million Americans are set to lose their unemployment aid immediately after Labor Day, even as the delta variant poses new challenges to the economic recovery. Gig workers and other unemployed Americans receiving aid through programs created for the pandemic will see those checks end on Sept. 7, along with the $300 weekly federal supplement to traditional jobless benefits.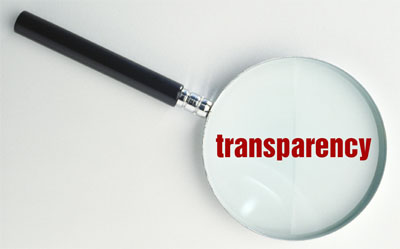 ► From Reuters — Analysis: U.S. SEC prepares to take on corporate America over workforce disclosures — The U.S. Securities and Exchange Commission (SEC) is headed for a scuffle with corporate America over how much information public companies must disclose about their most important asset: employees. Urged on by progressive Democrats, unions and investors, the regulator is working on a rule that will require public companies to disclose more information on their workforces, such as data on diversity, staff compensation and employee turnover.
► From Roll Call — Democrats push for new Voting Rights Act before maps are drawn — Over the weekend and during a House Judiciary subcommittee hearing Monday, House Democrats stated their intention to vote on the measure as soon as next week. Civil rights groups have pushed for the passage of the new bill for months, but the release of new census data last week brought the issue to a head.
---
NATIONAL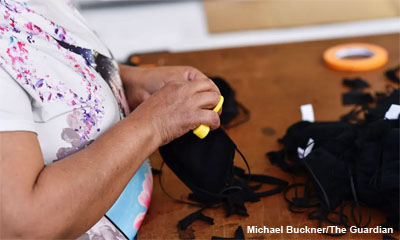 ► From The Guardian — 'We work non-stop': LA garment workers toil for top brands and earn paltry rate — Thousands of workers who make clothes for top fashion brands earn below minimum wage for 60-hour week in unsafe conditions. The majority of the more than 46,000 workers in the Los Angeles garment industry are undocumented immigrant women from Latin America and Asia who work long hours for very low wages with few or no breaks in conditions likened to sweatshops. Though most clothing brands rely on outsourced garment workers abroad, part of the market is based in Los Angeles, so brands can quickly turn around immediate orders and tout their clothing as "Made in America". Fashion brands including Forever 21, Fashion Nova, Urban Outfitters, Charlotte Russe, Los Angeles Apparel and several others have been linked to these factories in their supply chains.
► From the Labor Press — Worker-led union drive at Amazon's Staten Island warehouse to file for election — The small, worker-led unionization drive that ignited on Staten Island, New York in March 2020, after former Amazon employee Chris Smalls was terminated for protesting unsafe working conditions at the e-commerce giant's JFK8 fulfillment center, is now reportedly more than 1,000-members strong and set to file for an official union election as early as next month.
---
The Stand posts links to Washington state and national news of interest every weekday morning by 10 a.m.
Short URL: https://www.thestand.org/?p=101085
Posted by
David Groves
on Aug 17 2021. Filed under
DAILY LINKS
. You can follow any responses to this entry through the
RSS 2.0
. Both comments and pings are currently closed.