'We feel defeated' | Troopers get religion | Biden v. sick Hanford workers
Wednesday, September 15, 2021
---
COVID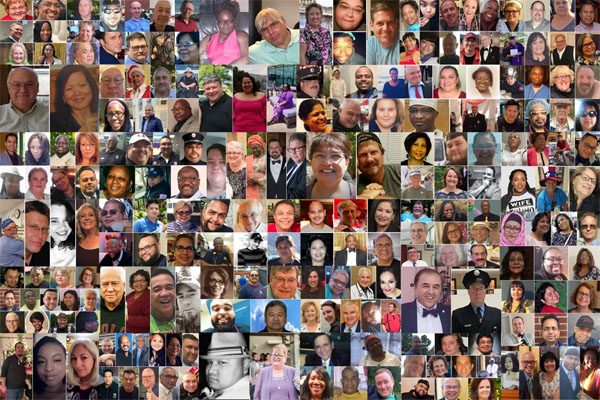 ► From the AP — Washington state records over 7,000 deaths from COVID-19 — More than 7,000 people have died from COVID-19 in Washington state, according to data from the state Department of Health. Washington eclipsed 6,000 deaths on July 12.
► From the Olympian — 9 more Thurston residents die of COVID-19 as county posts record weekly case count — The cases and deaths were added between Sept. 6-12. There have been 16,172 cases and 139 deaths in the county from March 2020 to Sunday, according to Thurston County Public Health and Social Services.
MORE local coverage of deaths and case counts in the Bellingham Herald, (Everett) Herald, Peninsula Daily News,
► From KING 5 — 'We feel defeated': Washington healthcare workers struggle amid rising COVID-19 cases — Healthcare workers say while they appreciate community support, underlying issues within the healthcare system can't be avoided any longer. "Our staffing crisis has been a problem before COVID, and then it's just compounded with COVID," said Shelly Pollock-Mead, a registered nurse who works in St. Joseph Medical Center's emergency department. "We became nurses because we want to care for patients, that's what we want. We want to make your day better, we want to help you and make you feel better, and we don't have enough people to do that right now."
The Stand (Sept. 14) — Washington's hospitals are on the brink of unprecedented crisis (from WSNA, SEIU 1199NW and UFCW 21)
► From KIMA — Tri-Cities hospitals at ICU capacity; ICU nurses resigning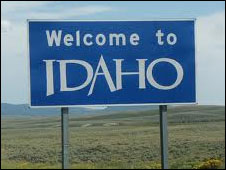 ► LIVE from the Washington Post — U.S. hospitals in crisis as Idaho rations care — Health officials in Idaho said Tuesday that hospitals in parts of the state may soon get the green light to start rationing health care amid a sharp rise in covid-19 cases and lackluster coronavirus vaccination uptake, joining two other districts that activated crisis standards of care last week. COVID-19 patients, most of them unvaccinated, are flooding Idaho hospitals, and as a result, the Panhandle and North Central health districts of Idaho said they would not be able to provide the same level of health care for patients who don't have the virus in at least 10 hospitals as of Sept. 7 due to a shortage of staff and beds.

► From the Seattle Times — Alaska emergency room patients wait hours in their cars as hospital rations care — Providence Alaska Medical Center in Anchorage said it was operating under "crisis standards of care" — procedures put in place to prioritize resources in a way that may leave some patients with substandard care.
► From the USA Today — COVID kills 6 members of Florida family in 3 weeks, None were vaccinated. — Fears about the coronavirus vaccine ran through the family. Those fears are leading people to choose not to be inoculated, Palm Beach County officials say.
EDITOR'S NOTE — Union members: Get informed about why you should get vaccinated for COVID-19. Or better still, go ahead and visit Washington state's Vaccine Locator and set up an appointment today to get your shots.
---
VACCINE MANDATES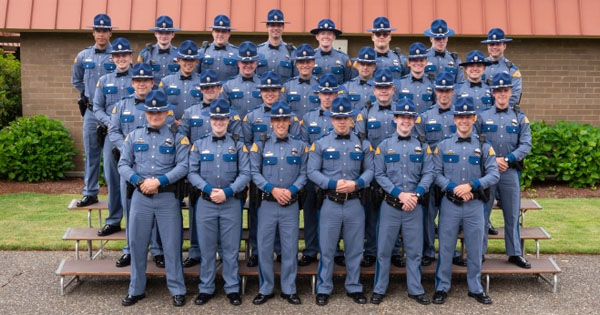 ► From the Spokesman-Review — Hundreds of state troopers among the thousands of state employees who want exemptions to Inslee's vaccine mandate — Thousands of state employees, including hundreds of state troopers and prison guards, are seeking exemptions from Gov. Jay Inslee's vaccination mandate. The deadline for full vaccination is Oct. 18, and so far about 8% of state workers have put in exemption requests. The issue is divisive, as state employee unions bargain its effects and some workers hope to resolve the issue by filing a lawsuit claiming the governor exceeded his authority and violated their constitutional rights when he ordered most employees to get the shot. Of 2,300 Washington State Patrol employees, 373 have submitted requests for religious exemptions. Of those, 215 have already been approved for commissioned officers, and 69 have been approved for civil servants, said spokesperson Chris Loftis. All 22 requested medical exemptions have been approved, he said.
► From the AP — State workers seek exemptions to vaccine mandate — Nearly 4,800 state workers are seeking an exemption to Washington Gov. Jay Inslee's COVID-19 vaccine mandate, about 8% of the approximately 60,000 employees subject to the requirement.
► From the Olympian — Port of Olympia to staff: Get vaccinated, or get tested weekly
---
LOCAL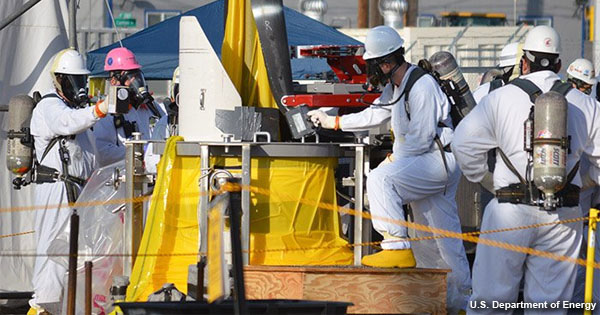 ► From the Seattle Times — Hanford workers sickened by toxic exposure will wait another year more for benefits — The workforce that built the U.S. nuclear arsenal, thousands of them already sickened or killed by workplace hazards, has been delivered two frustrating blows by the federal government. At least 937 nuclear workers nationwide — including some from Washington's Hanford nuclear reservation — seeking federal benefits for conditions resulting from their work are facing yearlong waits, as the National Institute for Occupational Safety and Health wrestles with cyber vulnerabilities even as new benefits applications stack up. Adding to the workers' woes, the Biden administration on Tuesday announced it plans to continue a Trump-era legal challenge to a Washington state law that makes it easier for sick workers to access benefits. Advocates for sick nuclear workers have characterized the collision of disappointments as "callous" and "cruel."
The Stand (March 26) — Sen. Murray, Rep. Smith fight for Hanford workers
The Stand (Dec. 12, 2018) — Hanford suit a 'depraved action' by Trump administration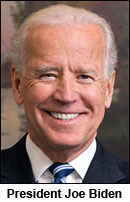 ► From the Tri-City Herald — Hanford ill worker compensation case appealed to U.S. Supreme Court — The U.S. Department of Justice has filed an appeal with the U.S. Supreme Court, continuing challenges to Washington state's law making it easier for ill Hanford workers to be compensated. The Supreme Court is expected to decide in the next few weeks whether to accept the Department of Justice appeal. If it does not, the Department of Justice will be out of options to appeal the law and it will stand. The Trump administration had fought the law, losing the case it brought in U.S District Court in Eastern Washington and an appeal to the Ninth Circuit Court of Appeals. Now the Biden administration also is fighting the law passed by the Washington state Legislature in 2018.
FROM the WSLC 2018 Legislative Report — Safety net strengthened for Hanford workers
► From the Seattle Times — Seattle's labor office alleges numerous violations at three construction sites — The Seattle Office of Labor Standards said that two concrete companies operating at local construction sites allegedly violated multiple labor standards and owe $2,055,204 to 53 workers. The companies implicated in the investigation are Baja Concrete, a Miami-based company, and Newway Forming, a Canadian concrete company with an office in Lynnwood. The case was referred to the OLS by Casa Latina, a nonprofit that is part of the OLS's community outreach program to educate low-wage workers about their rights and protections.
► From the Portland Monthly — Thorns players join Nabisco strikers on Portland picket line — More than a month into the multistate walkout at Nabisco and its parent company, Mondelez International, the picket line on NE Columbia Boulevard had some new faces joining with the striking workers from BCTGM union: the Portland Thorns.
---
THAT WASHINGTON
► From the Washington Post — Justice Department asks federal judge to block enforcement of Texas abortion law — The Justice Department has asked a federal judge to grant a temporary restraining order or injunction that would prevent Texas from enacting a law that bans nearly all abortions in the state, heating up a battle between the Biden administration and Texas Republicans, led by Republican Gov. Greg Abbott.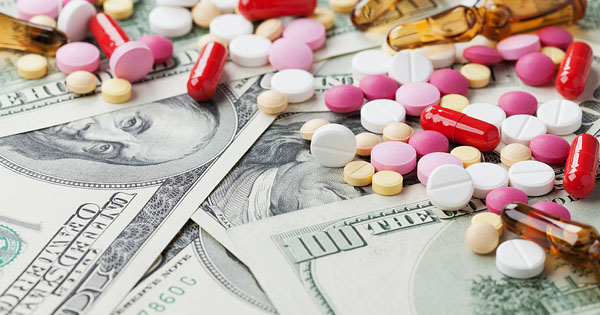 ► From the Washington Post — Three Democrats say they'll oppose party's drug-price plan, creating roadblock for larger package — Reps. Scott Peters (D-Calif.), Kathleen Rice (D-N.Y.) and Kurt Schrader (D-Ore.) said they will oppose drug-pricing changes that would allow Medicare to negotiate lower prices and that have become the framework to pay for many of Democrats' sought-after measures this year.
► From the Washington Post — Dems can't afford to lose one more member on drug price negotiation — The issue will come to a head today, as a powerful House panel is still considering its pieces of the massive package ahead of today's deadline to wrap their work.
► From The Hill — Biden to meet with Sinema, Manchin on Wednesday on $3.5T spending plan — President Biden will meet separately Wednesday with Sens. Kyrsten Sinema (D-Ariz.) and Joe Manchin (D-W.Va.) to hear their concerns about Democrats' plans to pass a $3.5 trillion reconciliation package, according to sources familiar with the plans. The meetings will take place at the White House and show that Biden is becoming more personally involved after taking a relatively hands-off approach to the debate over the Democratic reconciliation package.
► From the Washington Post — Special enrollment for ACA health plans attracts nearly 3 million consumers — About 2.8 million people signed up for Affordable Care Act health plans during an unprecedented, six-month special enrollment period that President Biden ordered to help Americans find insurance coverage during the coronavirus pandemic, according to figures his administration released Wednesday. The additional enrollees push the reliance on ACA health plans to a record level of 12.2 million since the insurance marketplaces that were created under the law first offered health plans in 2014.
The Stand (Sept. 1) — COVID aid boosted healthcare coverage, affordability in state
► From Reuters — Biden's child tax credit pays big in Republican states, popular with voters — A one-year expansion of the U.S. child tax credit, a policy championed by President Joe Biden and his fellow Democrats over Republican opposition, has disproportionately benefited states that voted for Trump in 2020, a Reuters review of Treasury Department data has found.
► From The Hill — Democrats revive filibuster fight over voting rights bill — Senate Democrats' new push to pass voting rights legislation is reviving tensions over the legislative filibuster, the biggest roadblock to passing significant pieces of President Biden's agenda.
► From Politico — Democrats' House targets vanish as GOP redraws new maps — Many of the districts Democrats have contested in recent elections will become safer Republican holds under new GOP-drawn congressional maps.
---
NATIONAL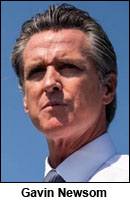 ► From the LA Times — Newsom soundly defeats California recall attempt — California Gov. Gavin Newsom survived a historic recall election Tuesday, winning a major vote of confidence during a COVID-19 pandemic that has shattered families and livelihoods and tested his ability to lead the state through the largest worldwide health crisis in modern times. The recall offered Republicans their best chance in more than a decade to take the helm of the largest state in the union. But the effort was undercut when Newsom and the nation's leading Democrats, aided by visits to California by President Biden and Vice President Kamala Harris, portrayed the campaign to oust the governor as a "life and death" battle against "Trumpism" and far-right anti-vaccine activists.
► From the AFL-CIO — Working people turn back California recall efforts — "Union members and our families made the difference in this recall election by rejecting the recall and ensuring that Gov. Gavin Newsom can continue his work building a stronger, more prosperous California," said AFL-CIO President Liz Shuler, who added:
"However, it cannot be lost on any of us that this attempted power grab wasted time, money and focus on an ultimately futile attempt to oust a popular and respected public servant. Rather than a race for meaningful change, the California recall election was a race to the bottom in search of the most anti-worker and anti-union candidate to replace Gov. Newsom. Tonight we celebrate this victory, and tomorrow we get back to the real work at hand of rebuilding the economy for working people. With this distraction behind us, we now turn our attention to electing pro-worker candidates to state, local and federal office."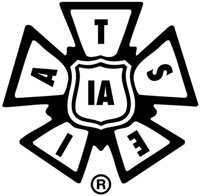 ► From the People's World — IATSE is gearing up for a possible strike — The International Alliance of Theatrical Stage Employees (IATSE) and the Alliance of Motion Picture and Television Producers (AMPTP) fear that a possible strike action against the film and TV industry could take place within a couple of months depending on how future negotiations develop. Can progress be made or will a strike authorization be necessary to force management to make concessions?
► From the Washington Post — Activision Blizzard employees file unfair labor practice suit against company — Activision Blizzard employees and the CWA, a major media labor union, have filed an unfair labor practice lawsuit against Activision Blizzard accusing the video game company of worker intimidation and union busting.

► From NPR — Massachusetts calls on the National Guard to help alleviate school bus driver shortage — National Guard troops are used to being activated during times of natural disaster or civil unrest — but in Massachusetts, they're being called out to drive students to school.
---
The Stand posts links to Washington state and national news of interest every weekday morning by 10 a.m.
Short URL: https://www.thestand.org/?p=101899
Posted by
David Groves
on Sep 15 2021. Filed under
DAILY LINKS
. You can follow any responses to this entry through the
RSS 2.0
. Both comments and pings are currently closed.