Unions lift all workers | The future of aerospace | Liz takes the lead
Tuesday, October 5, 2021
---
COVID
► From the Spokesman-Review — Washington COVID hospitalizations continue to decrease, while Kootenai Health hits record high of COVID patients — COVID hospitalizations are decreasing in Washington , but North Idaho hospitals are treating record high numbers of COVID patients.
MORE local coverage from the (Aberdeen) Daily World, Bellingham Herald, Olympian, and the Skagit Valley Herald.
---
VACCINE MANDATES
► From KING 5 — Some Washington workers choose vaccination against their wishes as mandate deadline looms — Washington state employee Julie Beavers hoped to avoid getting a COVID-19 vaccine, but on Monday, she decided she had no choice. Beavers, a department of Licensing employee, is one of 60,000 state employees required to be fully vaccinated against the virus by Oct. 18, which means she needed to get her Johnson & Johnson vaccine by Monday, Oct. 4.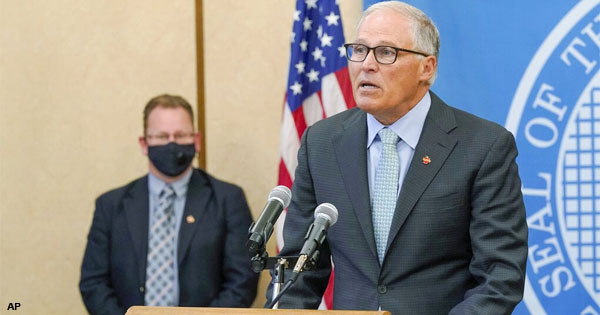 ► From the Seattle Times — Non-bargaining, exempt Washington state workers get more time to get COVID-19 shots under Inslee mandate — Gov. Jay Inslee's administration has extended some union provisions to nonrepresented and exempt Washington state workers that gives them a little more time to get vaccinated before losing their jobs. The move comes as Washington's agencies work to verify how many of the 63,000 state workers subject to Inslee's mandate were vaccinated as of Monday.
EDITOR'S NOTE — Once again, the power of unions lifts up all workers.
► From the News Tribune — Unvaccinated Connell prison guard sues Inslee, WA over possible 'reassignment' — Jeffrey Johnson, an employee at Coyote Ridge Corrections Center, filed a lawsuit in Franklin County Superior Court, asking a judge to declare that Inslee's proclamation is unconstitutional and void.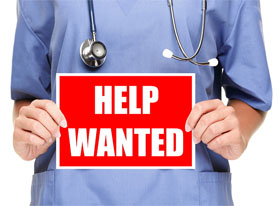 ► From the Seattle Times — Seattle-area hospitals fear exodus of unvaccinated health care workers as deadline approaches — Monday was the last day most unvaccinated health care workers could get a COVID-19 vaccine, the single-dose Johnson & Johnson shot, to comply with the mandate that they be fully vaccinated by Oct. 18. Several health care systems have reported a high level of vaccination among their staffs but worry understaffed hospitals could be further stressed by patients sick with COVID-19 and those sick with seasonal respiratory illnesses, like the flu.
► From the Washington Post — Republicans gird for battle and businesses brace for details of Biden's new vaccine rule — The rule will require companies with more than 100 employees to institute mandatory vaccination or testing protocols for their staffs. Top administration officials have been working carefully to ensure the proposal is ironclad, and some have been heartened to see anecdotal evidence that companies and local governments implementing vaccine requirements have seen large-scale cooperation.
► From KOMO — Southwest Airlines is latest air carrier to mandate vaccines for workers
---
AEROSPACE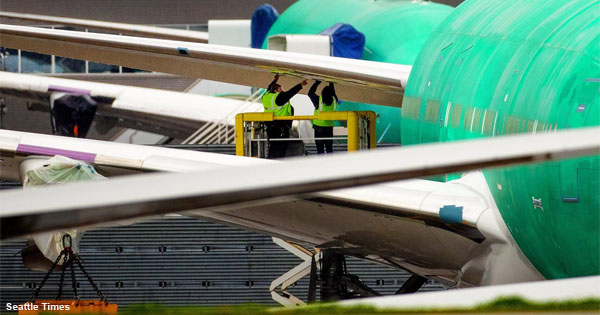 ► From the Seattle Times — Aerospace workers should pilot future of a great American industry (by IAM 751 President Jon Holden) — September marked the 86th anniversary of the beginning of the International Association of Machinists and Aerospace Workers District 751. The district came together to fight for dignity and fairness, resulting in the first labor agreement with Boeing one year later, in 1936. The fight wasn't just about Boeing. It was a battle to ensure that our union and Washington state would grow the aerospace industry, significantly impacting generations of working families through good-paying jobs and benefits. Today, IAM District 751 represents more than 26,000 workers in the aerospace industry.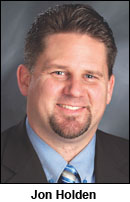 Our industry is facing many challenges ahead. Challenges that existed before the onset of a pandemic exposed vulnerabilities in the aerospace industry. Last year at this time, thousands of workers in our state were unclear about their future, and some suffered the worst fate from the pandemic. More than 100,000 aerospace jobs were lost last year, many of them in our state. The aerospace industry is vitally important to our national security, our domestic supply chain, and our state's economy.
---
LOCAL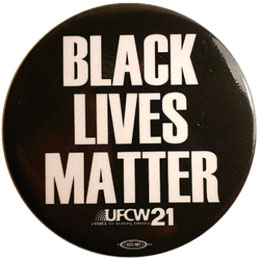 ► From the (Everett) Herald — Grocers at odds with workers over Black Lives Matter buttons — Workers at Fred Meyer and QFC should be able to wear Black Lives Matter buttons on the job, the NLRB says. Retail giant Kroger, which discouraged some workers from doing so, is reviewing a settlement agreement. A UFCW 21 spokesman said members were asked to remove buttons after the union handed them out in August 2020. the union alleged Kroger failed to bargain over a change in workplace conditions and prohibited workers from taking action together — both violations of federal labor law.
► From UFCW 21 — Grocery workers have right to wear Black Lives Matter buttons
► From KING 5 — Edmonds School District looking to fill dozens of empty positions — From bus drivers to cafeteria workers, the Edmonds School District has more than 80 positions that sit empty as of this week.
---
THIS WASHINGTON



► From the union-busting Columbian — Sen. Ann Rivers stepping down from Legislature to take job in Longview — Rivers will begin her new job this week as as community development director for the city of Longview. She said she has not yet decided when her final day as a senator will be, but she expects it will come before the 2022 legislative session begins in January. The Republican central committee from Clark County now will nominate three candidates to replace Rivers, and the Clark County Council will choose who will serve until the November 2022 election.
---
THAT WASHINGTON
► From Bloomberg Law — Supreme Court saves railway, airline unions from Janus sequel — The U.S. Supreme Court declined to take two cases that could have extended into the private sector its landmark ruling that limited public sector union financing, saving unions that represent airline and railway workers from a major legal battle. The justices rejected a petition on Monday asking them to consider whether to bar unions from requiring nonmember workers organized under the Railway Labor Act to pay fees for nonpolitical expenses, as the court did for public sector workers in its 2018 decision in Janus v. AFSCME.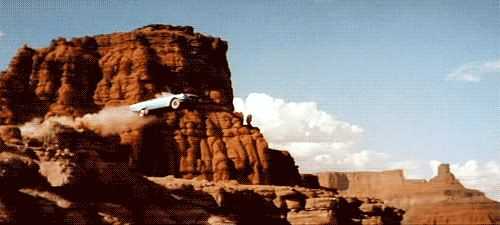 ► From The Hill — Schumer sets up Wednesday vote to suspend debt ceiling — Senate Majority Leader Charles Schumer (D-N.Y.) teed up a vote for Wednesday where he'll need 60 votes to break a Republican filibuster and move forward with suspending the debt ceiling through December 2022.
EDITOR'S NOTE — To be clear, Republicans are using the filibuster to try to force America to default on previous spending enacted when they were in power. Why? We don't know. But the consequences of a default would be to kills millions of jobs and send the country into an almost-immediate recession.
► From the NY Times — As the U.S. hurtles toward a debt crisis, what does McConnell want? — Senator Mitch McConnell, the Republican leader, has a long record of tying debt ceiling increases to policy demands. But with a catastrophic default two weeks away, he has yet to make any.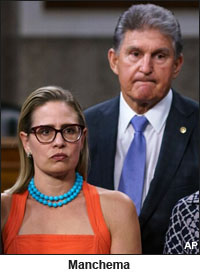 ► From CNN — Biden tells House progressives spending package needs to be between $1.9 trillion and $2.2 trillion — Biden told a group of House progressives on Monday that the top line of the social safety net package needs to be somewhere between $1.9 trillion and $2.2 trillion. He told the group that was the range he felt Sens. Joe Manchin and Kyrsten Sinema would accept but did not specify further within that range. Congressional Progressive Caucus Chair Pramila Jayapal thanked Biden for "his leadership" in a statement following the meeting and reiterated that the economic spending package and the bipartisan infrastructure plan should move together.
► From Government Executive — TSA, Merit Board reach deal to provide appeal rights to airport screeners — As the Biden administration moves to provide full civil service protections to the TSA workforce, lawmakers say Congress must codify screeners' rights.
► From The Hill — DOJ to investigate threats against teachers, school board members nationwide — The announcement comes after the National School Boards Association asked President Biden for "immediate assistance" to help teachers, school board members and students who have seen threats over mask mandates and critical race theory.
► State of the Unions podcast — Democracy, Safe Schools and Union Power — Co-hosts Tim Schlittner and Carolyn Bobb are joined by American Federation of Teachers (AFT) President Randi Weingarten to discuss back to school, the state of play on Capitol Hill and the rise of unions.
---
NATIONAL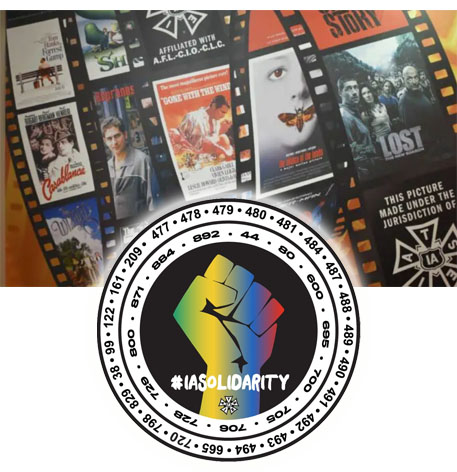 ► From Hollywood Reporter — IATSE members vote to authorize a strike with over 98 percent support — Signaling overwhelming support for its union's battle with studios over two expiring contracts, as widely expected, IATSE members have voted to authorize an industry-wide strike. This marks the first authorization of a nationwide strike in the union's history. Over 98 percent of eligible members from 36 Locals voted to authorize a strike in the momentous contest for the union — which bargains on behalf of over 150,000 crewmembers internationally, including cinematographers, operators, grips, editors, costumers and writers assistants, among others. This strike authorization vote concerns around 60,000, or about 40 percent, of those workers.
TODAY at The Stand — IATSE OKs strike in near-unanimous vote
► From CNBC — Hollywood studios to head back the bargaining table after TV, film crew union authorize a strike — Negotiations between Hollywood's studios and a union representing its film and television crews are set to restart Tuesday after backstage workers voted overwhelmingly to authorize an industry-wide strike Monday.
► From Current — New NPR SAG-AFTRA contract expands parental leave, includes DEI provisions — Members of NPR's SAG-AFTRA union voted overwhelmingly Thursday to approve a new three-year contract. The contract increases paid parental leave from eight to 20 weeks and provides an annual 2.5% pay raise.

► From The Guardian — 'Tired of being stepped on': Instacart workers urge customers to delete app — Thousands of workers – known as "Instacart shoppers" – across the U.S. are asking for customers to delete the Instacart app, a grocery delivery service that boomed during the pandemic. Using the hashtag #DeleteInstacart, Instacart gig workers, organizing as the Gig Worker Collective, cite falling pay rates and unsafe working conditions.
► From Vice — Instacart shoppers will stage nationwide strike — On October 16, a group of Instacart's gig workers will log off the grocery delivery app until the company agrees to a series of demands that would result in higher pay.
► From the LA Times — Once shunned, people convicted of felonies find more employers open to hiring them — Labor shortages are prompting more companies to consider the 20 million people with convictions, but criminal background checks, job restrictions and other barriers hold back hiring.
► From The Onion — Patriotic billionaire only invests in American-made tax havens — "These billionaires who hide their money in places like Switzerland and Monaco make me sick—I vow to continue only sheltering my vast fortune from taxation right here in the good old U.S. of A.," said one agribusiness executive.
---
TODAY'S MUST-READ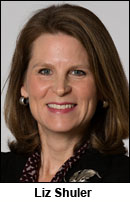 ► From The Hill — Taking the lead at the AFL-CIO — Liz Shuler has been preparing for this moment for much of her life. Her pro-labor convictions were forged early on as she saw firsthand the impact that organizing — and unchecked corporate power — had on her hometown. Born into a union household in Portland, Ore., Shuler entered into her first labor negotiations at age 11, when she and another local babysitter organized to ensure that they both received the same hourly pay. Her father, Lance Shuler, worked as a lineman at Portland General Electric, the local utility. Liz Shuler became keenly aware of how much better the unionized utility workers were treated than unorganized clerical workers in the area, who later turned to Shuler to help them form their own union. "The linemen had a voice. They were respected and they could speak out without fear. Clerical workers were always scrambling for crumbs," Shuler said.
---
The Stand posts links to Washington state and national news of interest every weekday morning by 10 a.m.
Short URL: https://www.thestand.org/?p=102514
Posted by
David Groves
on Oct 5 2021. Filed under
DAILY LINKS
. You can follow any responses to this entry through the
RSS 2.0
. Both comments and pings are currently closed.