Morgues need trailers | Biden scales back | Strike at Kellogg's
Wednesday, October 6, 2021
---
COVID
► LIVE from the Seattle Times — Coronavirus daily news update, Oct. 6 — The latest count of COVID-19 cases in Washington totals 667,834 infections (14-day average of cases per day: 2,816) and 7,807 deaths.
► From the Olympian — 20 more Thurston residents die of COVID-19 in past week as case count remains high — For the past nine weeks, weekly case counts have been higher than 600, indicating persistently high levels of disease activity. However, this week's case count fell from the 743 last week to 692.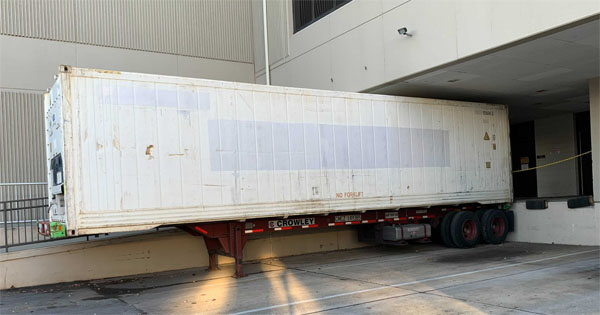 ► From the Daily News — Refrigerated trailer relieves Cowlitz County morgue
► From the Wenatchee World — County approves purchase of mobile morgue trailer
MORE local COVID updates in today's Bellingham Herald, Peninsula Daily News, and the Tri-City Herald.
► From the Washington Post — COVID cases in kids are soaring. In Tennessee, most remain unmasked and unvaccinated. — A pandemic that first ravaged nursing homes is, today, more likely to rage through school lunchrooms. Children are still far less likely to become dangerously ill than older people, but with so many becoming infected, pediatric hospitalizations have spiked in the last few weeks.
► From HuffPost — Watchdog report exposes stunning frequency of Fox News' vaccine-bashing — Fox News aired claims that undermine COVID-19 vaccines on 99% of days in the last six months, according to Media Matters for America.
---
VACCINE MANDATES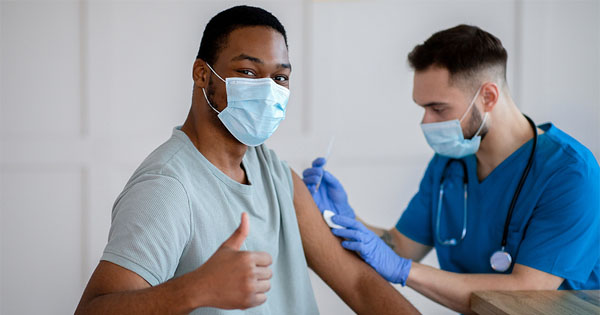 ► From KUOW — Hospital leaders cautiously optimistic as Washington's vaccine mandate deadline nears — As of the end of September, several hospital systems in the Seattle area were reporting high compliance. UW Medicine hospitals reported 97% of staff were vaccinated, with compliance upwards of 99% among physicians. Swedish health services reported 98% of workers were either vaccinated or had an approved exemption, up from earlier in the month. The Washington State Hospital Association will conduct a survey in the coming week to determine how many workers are out of compliance, and may risk losing their jobs come the deadline.
► From the Seattle Times — Kaiser Permanente suspends 2,200 employees who didn't get COVID-19 vaccine — Kaiser Permanente announced Tuesday that it had put a little more than 2,200 employees on unpaid leave nationwide because they had failed to either get the COVID-19 vaccine or to provide a religious or medical exemption.
► From the Spokesman-Review — About 160 staff at Eastern State Hospital bumping up against vaccine mandate — About 160 workers at Eastern State Hospital are at risk of losing their jobs if they do not submit their COVID-19 vaccination record to human resources in the next two weeks. The hospital already is mired in a worker shortage with dozens of job openings despite the offer of signing bonuses for many positions.
► From the Seattle Times — Thousands of Washington home-care workers, represented by SEIU 775, remain exempt from Gov. Inslee's vaccine mandate — Inslee's order included a big carve-out — exempting tens of thousands of unionized home-care workers who care for older adults and people with disabilities, helping them with meals, dressing, bathing and other daily tasks.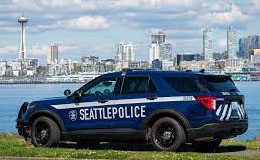 ► From the Seattle Times — One-third of Seattle cops haven't submitted proof of COVID vaccination so far — The city reached tentative agreements regarding Mayor Durkan's vaccination requirement last month with most labor unions that represent city employees. The agreement, which union members are still in the process of ratifying, says employees who have one dose by Oct. 18 and who intend to get a second dose by Dec. 2 can go on leave in the interim. The deal also says employees who provided proof of vaccination by Oct. 5 will get eight hours of extra paid time off. The city has yet to reach an agreement with the Seattle Police Officers Guild, however.
► From the Spokesman-Review — Spokane schools coping with bus driver shortage, vaccine exemption requests
► From the Seattle Times — King County woman confirmed to have died from rare J&J vaccine complication — A King County woman in her late 30s has become the first person in Washington state to die from a rare blood-clotting syndrome after receiving the Johnson & Johnson COVID-19 vaccine.
EDITOR'S NOTE — As of Sept. 22, more than 14.8 million doses of the J&J shot had been administered in the United States. Four people have later developed this very rare syndrome and died.
---
LOCAL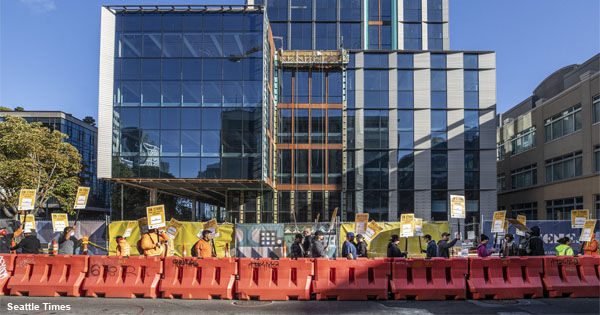 ► From the Seattle Times — Striking Carpenters union, contractors reach new contract agreement –The Northwest Carpenters Union said late Tuesday it had reached a new contract agreement with the Associated General Contractors that will put several thousand striking carpenters back on the job Wednesday pending a vote on the deal. Union members have been on strike since Sept. 16, with rotating pickets at some major projects in Seattle and on the Eastside. Leading up to the strike, union members rejected four previous contract proposals put forward by union leadership.
► From PubliCola — Lefty union may pull Sawant support — UFCW 21, a union that has historically supported Seattle City Councilmember Kshama Sawant, says they may not contribute materially to her upcoming recall election because of her work to disrupt the carpenters' labor negotiations.
---
THIS WASHINGTON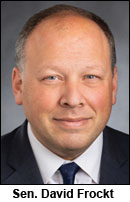 ► From the Seattle Times — State Sen. David Frockt to step down at the end of his term in 2022; two other senators plan to leave office — Washington state Sen. David Frockt (D-Seattle) has announced he will not run for reelection in 2022. First elected to the state House in 2010 and then winning his Senate seat in 2012, Frockt, an attorney, has taken the lead for Democrats over the years on a range of pressing issues. State Rep. Javier Valdez (D-Seattle) quickly announced his intentions to run for Frockt's seat.
► From the AP — Lauren King confirmed as 1st Native American U.S. judge in Washington state — The U.S. Senate confirmed Seattle attorney Lauren King on Tuesday as the first Native American federal judge in Washington state. She is the second of Biden's nominees to be confirmed for the U.S. District Court for western Washington, after former Grant County Superior Court Judge David Estudillo.
---
THAT WASHINGTON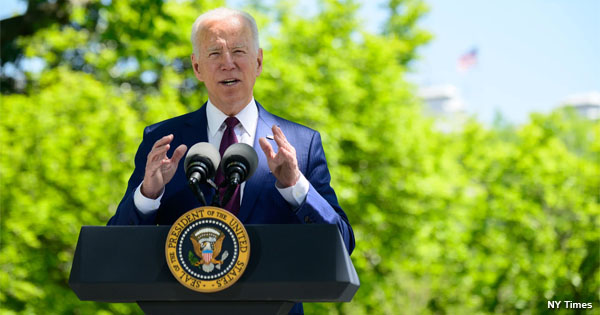 ► From the NY Times — Biden scales back his agenda in hopes of bringing moderates onboard — President Biden and Democratic leaders in Congress in recent days have slashed their ambitions for a major expansion of America's social safety net to a package worth $2.3 trillion or less, which will force hard choices about how to scale back a proposal that the president hopes will be transformational.
► From the NY Times — How other nations pay for child care. The U.S. is an outlier. — Rich countries contribute an average of $14,000 per year for a toddler's care, compared with $500 in the U.S. The Democrats' spending bill tries to shrink the gap.
► From The Hill — 92 legal scholars call on Harris to preside over Senate to include immigration in reconciliation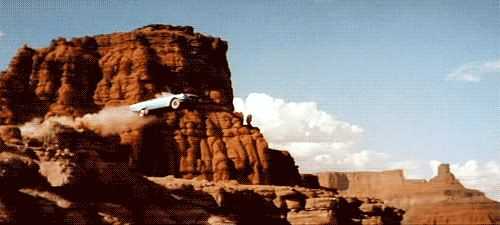 ► From the Washington Post — Biden says changing filibuster rules to raise debt ceiling is a 'real possibility' — President has expressed fury at Republicans for blocking repeated efforts to raise the borrowing limit. But changing filibuster rules would require support from all Senate Democrats.
► From Politico — GOP's debt limit challenge: Don't be 'a complete a–hole' — Sen. Lindsey Graham (R-S.C.): "I mean, I'm not going to be a complete asshole about it. But I'm going to make them take some tough votes."
► From the Washington Post — Biden summons bank CEOs, other business leaders as debt ceiling showdown with GOP escalates — The White House has warned of dire economic consequences if the borrowing limit isn't increased.
► From the Washington Post — Biden administration temporarily expands student loan forgiveness program for public servants employees — The move will bring more than 550,000 people closer to debt cancellation, including 22,000 who will be immediately eligible.
► From the NY Times — Democrats lost the most in Midwestern 'factory towns,' report says — The party's struggles in communities that saw declines in manufacturing and union jobs, and health care, could more than offset its gains in metropolitan areas.
---
NATIONAL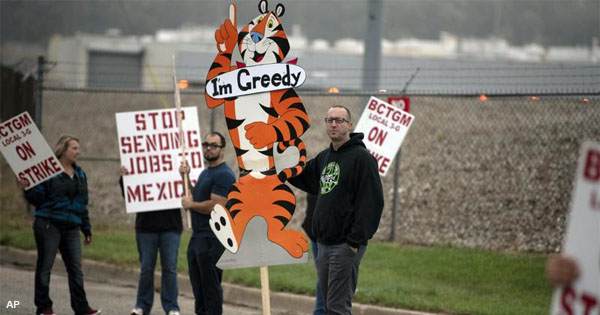 ► From the AP — Workers at all of Kellogg's U.S. cereal plants go on strike — Work at all of the Kellogg Company's U.S. cereal plants came to a halt Tuesday as roughly 1,400 workers went on strike, but it wasn't immediately clear how much the supply of Frosted Flakes or any of the company's other iconic brands would be disrupted. The strike includes plants in Omaha, Nebraska Battle Creek, Michigan; Lancaster, Pennsylvania; and Memphis, Tennessee.
► From Industri-all Union — West Virginia Machinists strike for fair contract — Fifty members of the International Association of Machinists and Aerospace Workers are on strike for a fair contract at Sulzer Pumps, in Barboursville, W.Va. The company is seeking to hamper seniority rights at the facility.
► From the Washington Post — Washington Spirit CEO resigns amid reckoning in National Women's Soccer League — "Players are achieving what NWSL couldn't figure out," said Meghann Burke, the executive director of the players' association. "That's what it means to take our power back."
---
The Stand posts links to Washington state and national news of interest every weekday morning by 10 a.m.
Short URL: https://www.thestand.org/?p=102580
Posted by
David Groves
on Oct 6 2021. Filed under
DAILY LINKS
. You can follow any responses to this entry through the
RSS 2.0
. Both comments and pings are currently closed.