No death benefits | 'Game changer' for Washington | Oh, Nikki, pays no fine
Monday, November 8, 2021
---
COVID
► LIVE from the Seattle Times — Coronavirus daily news update, Nov. 8 — The latest count of COVID-19 cases in Washington totals 737,698 infections (14-day average of cases per day: 1,956) and 8,798 deaths.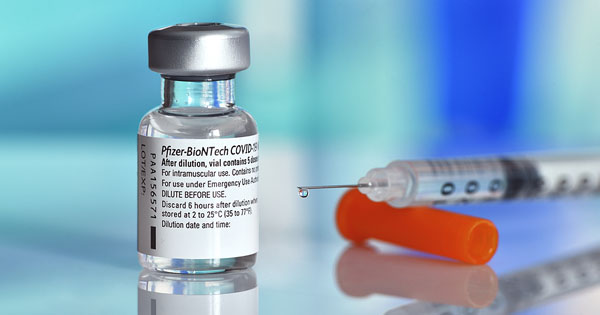 ► From the Tri-City Herald — 6 COVID deaths reported in Tri-Cities this week. One was a teen. Another over 100. — The overwhelming majority of deaths this year have been in unvaccinated people, with just 7% of deaths in vaccinated people, said Dr. Amy Person, health officer for Benton and Franklin counties.
► From the (Longview) Daily News — Cowlitz County COVID-19 cases, hospitalizations remain at high level — The county's COVID-19 case rate remains stagnant, but is leveled off at a rate eight times higher than this time last year.
► From the Bellingham Herald — 90% of school employees in Whatcom are vaccinated
► From the PSBJ — Amazon still a holdout among Washington employers as federal vaccine deadline approaches — Amazon has yet to require that employees be vaccinated from Covid-19, putting the company almost alone among Washington state's largest employers.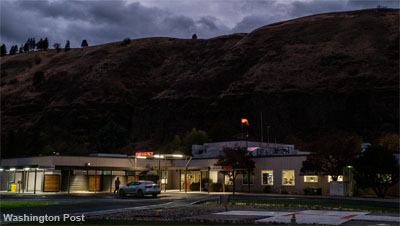 ► From the Washington Post (via the Seattle Times) — How a vaccine mandate divided a rural Washington hospital's staff — The state's vaccination deadline for health-care workers was less than a week away when Shane McGuire called his HR department for another daily update. The CEO of tiny Dayton General Hospital listened to the phone ring as he squeezed a stress ball and straightened the sign he'd hung on his office door in the latest effort to unite a fracturing staff: "We Are One." "How's it looking for us on the mandate?" he asked, when the head of HR picked up. "You mean in terms of the emotional fallout, or just numbers?"
► From the Washington Post — Nearing Monday coronavirus vaccine deadline, thousands of federal workers seek religious exemptions to avoid shots — With a Monday deadline looming, high percentages of federal workers are reporting they have been vaccinated against the coronavirus. But tens of thousands of holdouts have requested exemptions on religious grounds, complicating President Biden's sweeping mandate to get the country's largest employer back to normal operations.
► From the Oregonian — Unvaccinated and die of COVID-19? Some employers won't pay death benefits — New York's Metropolitan Transportation Authority no longer pays a $500,000 death benefit to the families of subway, bus and commuter rail workers who die of COVID-19 if the workers were unvaccinated at the time of death. Other employers have similar concerns about providing death or other benefits to employees who refuse to be vaccinated.
---
LOCAL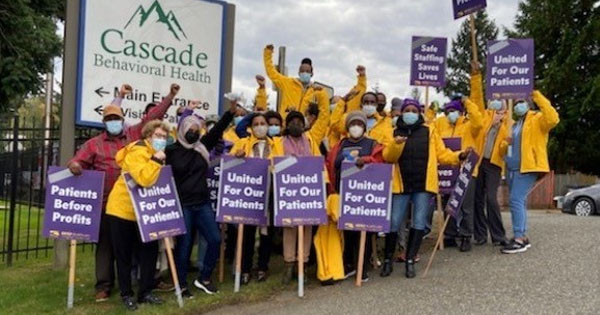 ► From KOMO News — Healthcare workers return to Cascade Behavioral Health after three-month strike — Employees who walked out of Cascade Behavioral Health more than three months ago are back. Healthcare workers who walked out on a safety strike in August say they have reached a tentative agreement with the facility.
The Stand (Nov. 7) — Cascade workers reach deal to end strike — "Today, we celebrate the power of having a unified voice as members of our union, which has led to the advancement of safety standards for patients and frontline caregivers," said Lidia Abushet, Licensed Practical Nurse at Cascade Behavioral Health.
---
THAT WASHINGTON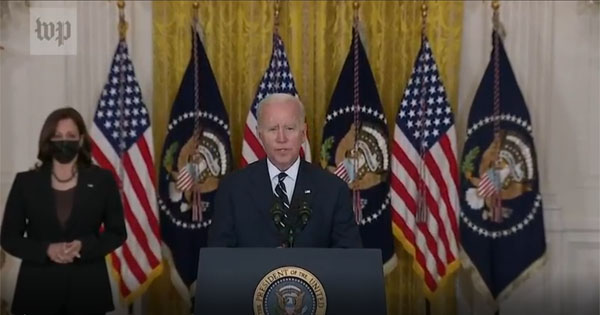 ► From the Washington Post — Patience and persistence pay off as Biden gets infrastructure deal across finish line — President Biden on Friday secured an achievement that had eluded leaders of both parties for years, notching a campaign promise after the House passed a bipartisan agreement that would make major investments in all 50 states for years to come. Shortly before midnight on Friday, as the House passed the bill 228-206 with the backing of more than 10 Republicans, Biden's slumping political fortunes appeared to suddenly change.
TODAY at The Stand — Infrastructure bill passes; BBB package next — Union and political leaders hail the passage of this job-creating bill, but say the work's not done until the Build Back Better reconciliation package is also approved.
► From the AP — Biden faces fresh challenges after infrastructure victory — President Biden doesn't need to look any further back than his time as vice president to grasp the challenges that lie ahead in promoting his new $1 trillion infrastructure deal to the American people and getting the money out the door fast enough that they can feel a real impact.
► From the Washington Post — Biden's infrastructure bill will bring jobs. He wants the safety net bill to reduce inequities. — President Biden has said for months that his infrastructure bill, which the House passed Friday, and his "Build Back Better" deal, which has new momentum, will boost the economy for years to come. Economists largely agree that the bills would probably strengthen prosperity and job growth over time, even if there is less certainty about what the measures would add to U.S. debt and what they would mean for the economy in the short term.
► From The Hill — Spending bill faces Senate scramble — Even as House Democrats have spent days agonizing over trying to work out an agreement that could win over nearly all of their members — ultimately punting until at least mid-November as moderates push for an analysis of the bill — Senate Democrats are warning that it is likely to change once it reaches their chamber.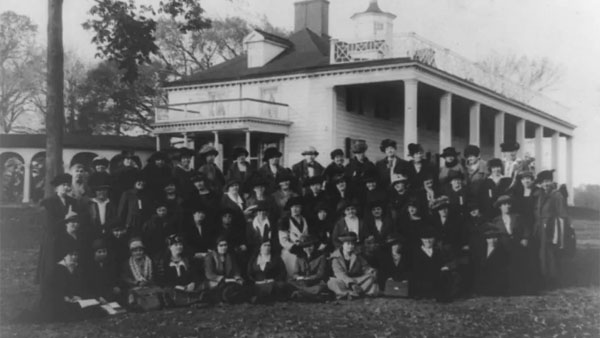 ► From the Washington Post — Paid family leave was an idea born in the U.S. 100 years ago. And we still don't have it. — The women came to Washington from across the globe — from France to Japan, Argentina to India — to demand better working conditions. They addressed equal pay, breastfeeding breaks, paid parental leave, and one delegate even proposed that housework should be counted as part of a standard, eight-hour workday. "Women are the builders of the race," Margaret Dreier Robins said to about 200 women during the first session of the International Congress of Working Women. "To us is entrusted the protection of life. The social and industrial order must meet this challenge. There can be no compromise with the exploitation of women …" Though these are the same arguments being made on Capitol Hill today as Congress turns its attention to a $2 trillion social spending bill, Robins spoke to this conference of women in November 1919.
EDITOR'S NOTE — Thanks to the hard work of unions and progressive leaders in Washington, our state does guarantee three types of paid family leave.
► MEDICAL LEAVE when a serious health condition prevents you from working. This covers a wide range of serious health needs. For example, you can qualify because of a major surgery, after giving birth to a baby, for bed rest during pregnancy, to receive treatment for a chronic health condition, and to receive inpatient treatment for substance abuse or mental health.

► FAMILY LEAVE when you need to take time off to care for a family member. If your family member has a serious health condition that would qualify them for medical leave, or if you're welcoming a new baby or child into your family, that's when you can take family leave. All new parents can apply for up to 12 weeks of leave to bond with a newborn, adopted or foster child younger than 18 years old.

► MILITARY LEAVE allows you to spend time with a family member in the military. If your family member is about to be deployed overseas or is returning from overseas deployment, that's when you can take this type of family leave.
---
THIS WASHINGTON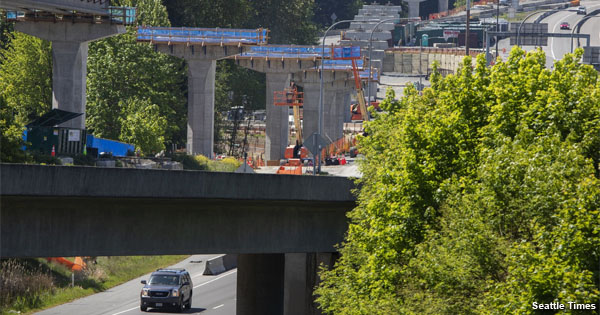 ► From the Seattle Times — Federal infrastructure package is an $8.6 billion 'game changer' for Washington state — As more details emerge about the new federal infrastructure package, the scale of its impact in and around Seattle and across Washington is coming more sharply into focus— and it's big. Under the $1.2 trillion dollar Infrastructure Investment and Jobs Act (IIJA), which Congress approved late Friday, Washington will see nearly $8.6 billion in dedicated funds and billions more in potential grants for everything from highways and bridges to electric vehicle charging stations and broadband to public transit and safer drinking water. The result will be a massive, necessary boost for a state where infrastructure construction and funding hasn't kept up with population growth or economic expansion.
EDITOR'S NOTE — This doesn't decrease the urgency for Washington state lawmakers to address a major shortcoming of the 2021 legislation session: their failure to approve a state transportation investment package.
► From the (Everett) Herald — Transportation spending now will save money later (editorial) — The reluctance to own up to the real costs of transportation in Washington state — reluctance by state lawmakers and officials on down to the driver behind the wheel — are only adding to a backlog of maintenance, project delays and an ever-increasing bill of hidden costs.
► From the AP — GEO Group halts work program at Tacoma jail instead of upping detainee pay — Last week, a federal jury ruled that detainees who cook, clean, do laundry and cut hair at the for-profit lockup in Tacoma were entitled to Washington's minimum wage, $13.69 an hour. The multibillion-dollar company that owns the jail was ordered to pay more than $23 million in back pay and unjust profits to current and former detainees and to Washington state. The guards then delivered a message: No more cleaning. Ivan Sanchez, a 34-year-old detainee from Jalisco, Mexico, said:
"It got really gross — nobody cleaned anything. We pick up after ourselves, but nobody sweeps or mops. The guards were saying it wasn't their job to clean the toilets. … It caused a lot of animosity between the detainees and the officers because of that."
► From the Kitsap Sun — Administrators stepping in as substitute teachers as school districts grapple with shortages — Because of a shortage of substitute teachers, school and district-level leaders in the North and Central Kitsap school districts have been stepping into the classroom to fill in as guest teachers. The situation limits administrators' ability to handle other critical responsibilities, they said.
► From Crosscut — State lawmakers want new police decertification law to apply to past misconduct — Legislators say they didn't mean for past misconduct to be off-limits, but that's how a state commission has interpreted the new law.
---
AEROSPACE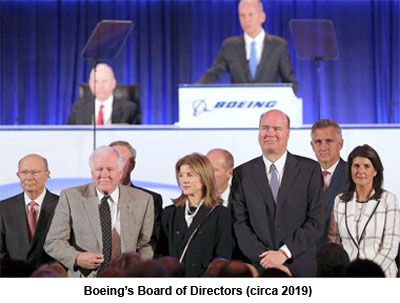 ► From NBC News — Boeing shareholders reach settlement in 737 MAX board oversight suit — Boeing Co.'s current and former directors have reached an agreement of about $225 million to settle a shareholder lawsuit that claimed the plane maker's board failed to properly oversee safety matters related to the 737 MAX, the Wall Street Journal reported. The settlement isn't expected to include an admission of wrongdoing on the part of the directors, including Chief Executive David Calhoun. Calhoun, a director since 2009, was among board members who oversaw management during the airplane's development and between two MAX accidents, which took 346 lives.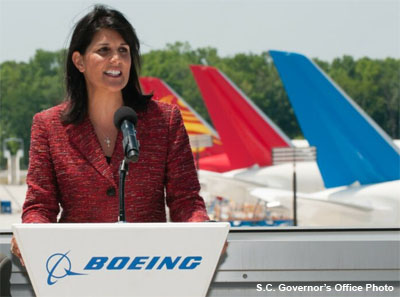 EDITOR'S NOTE — Current and former Boeing directors won't personally pay anything in this settlement. Their insurance company is on the hook. It's worth noting that former South Carolina governor and potential Republican presidential candidate Nikki Haley was also part of the Boeing's board that "failed to properly oversee safety matters" during the 737 MAX debacle. Haley resigned in March 2020, not in protest of Boeing's handling of the 737 MAX and its deadly crashes, but because she didn't like that the federal coronavirus stimulus package carved out money for Boeing loans. In the end, Boeing didn't take the federal money anyway and instead raised money through a bond issue. But Nikki wanted no part of anything that could tarnish her GOP political aspirations — as in, corporate subsidies, not the hundreds of dead airplane passengers and hundreds of millions in Boeing losses.
---
NATIONAL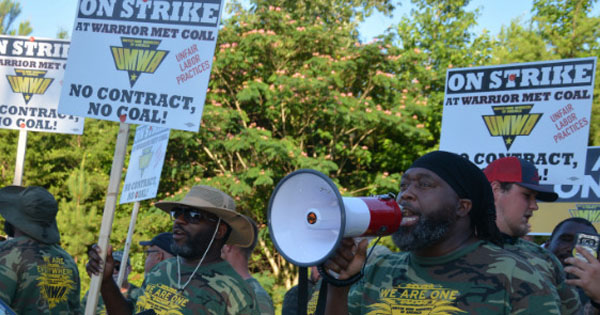 ► From the Real News Network — 7 months into strike, Alabama coal miners keep the fire burning — Coal miners in Brookwood, Ala., represented by the United Mine Workers of America (UMWA), have been on an unfair labor practices strike against Warrior Met Coal since the beginning of April. Now entering their eight month on strike, workers and their families are facing violence on the picket line, vilification from the company, and even court orders that infringe on their legally protected right to picket. And yet, striking miners and their families continue to hold the line and provide support for one another—and they say they will continue to do so for as long as it takes.
The Stand (Oct. 4) — One day longer: Support Warrior Met strikers
► From the Washington Post — 'It's a walkout!' Inside the fast-food workers' season of rebellion — Dustin Snyder was tired of the low wages, the 60-hour workweeks and the impossible-to-please customers, and so in early September the assistant general manager at a McDonald's in Bradford, Penn., drafted a petition that laid bare months of building anger and frustration. "We are all leaving," his petition threatened, "and hope you find employees that want to work for $9.25 an hour." Nearly all of his two dozen employees had signed it.
► From the NY Times — Retailers scramble to attract workers ahead of the holidays — Signing bonuses, higher wages, even college tuition. Companies are using perks to entice new employees in an industry that has been battered by the pandemic.
---
The Stand posts links to Washington state and national news of interest every weekday morning by 10 a.m.
WASHINGTON IS A UNION STATE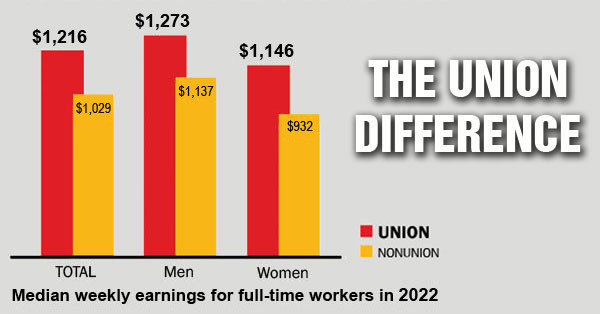 CHECK OUT THE UNION DIFFERENCE in Washington state: higher wages, affordable health and dental care, job and retirement security.
FIND OUT HOW TO JOIN TOGETHER with your co-workers to negotiate for better working conditions and respect on the job. Or go ahead and contact a union organizer today!